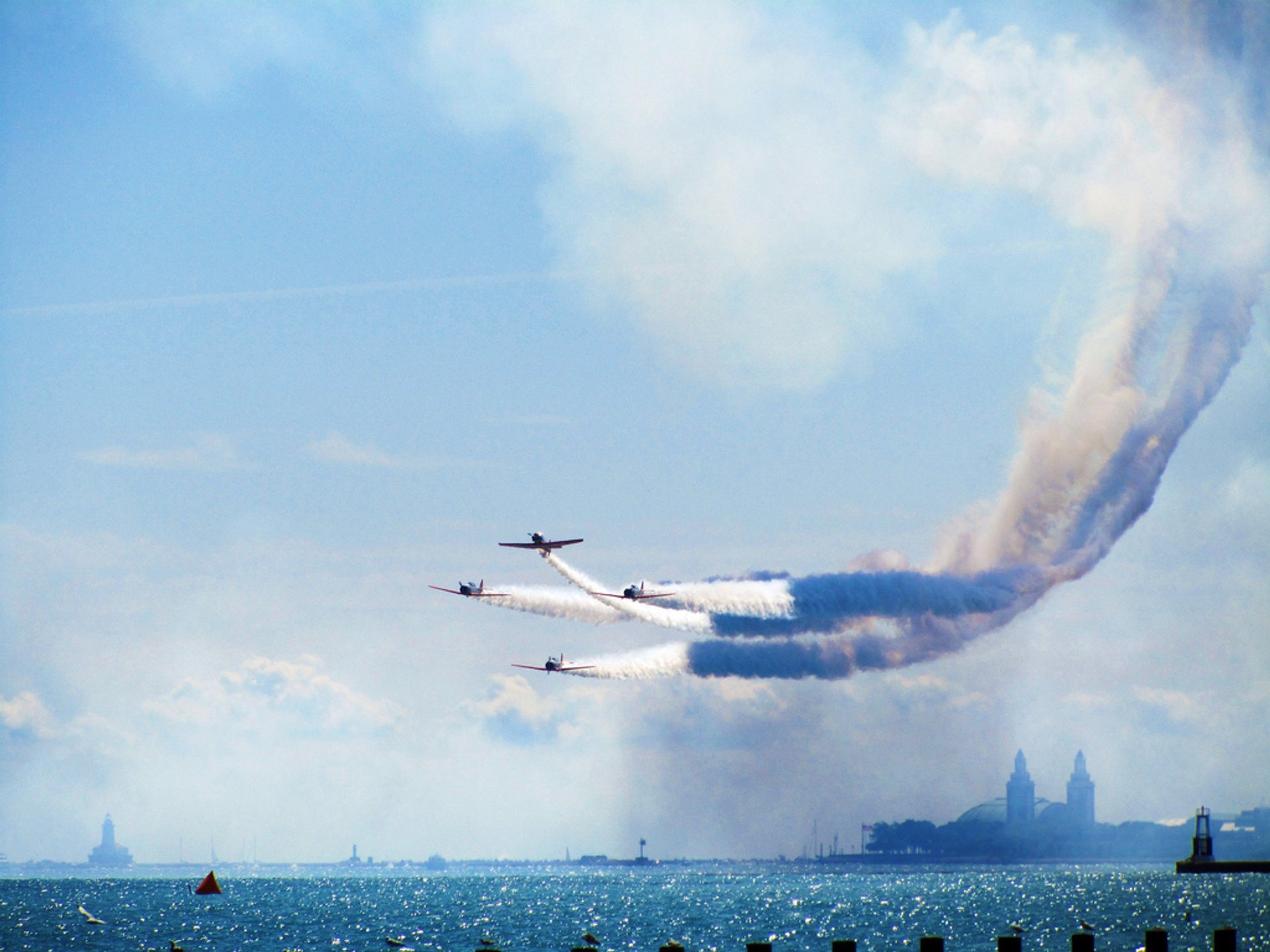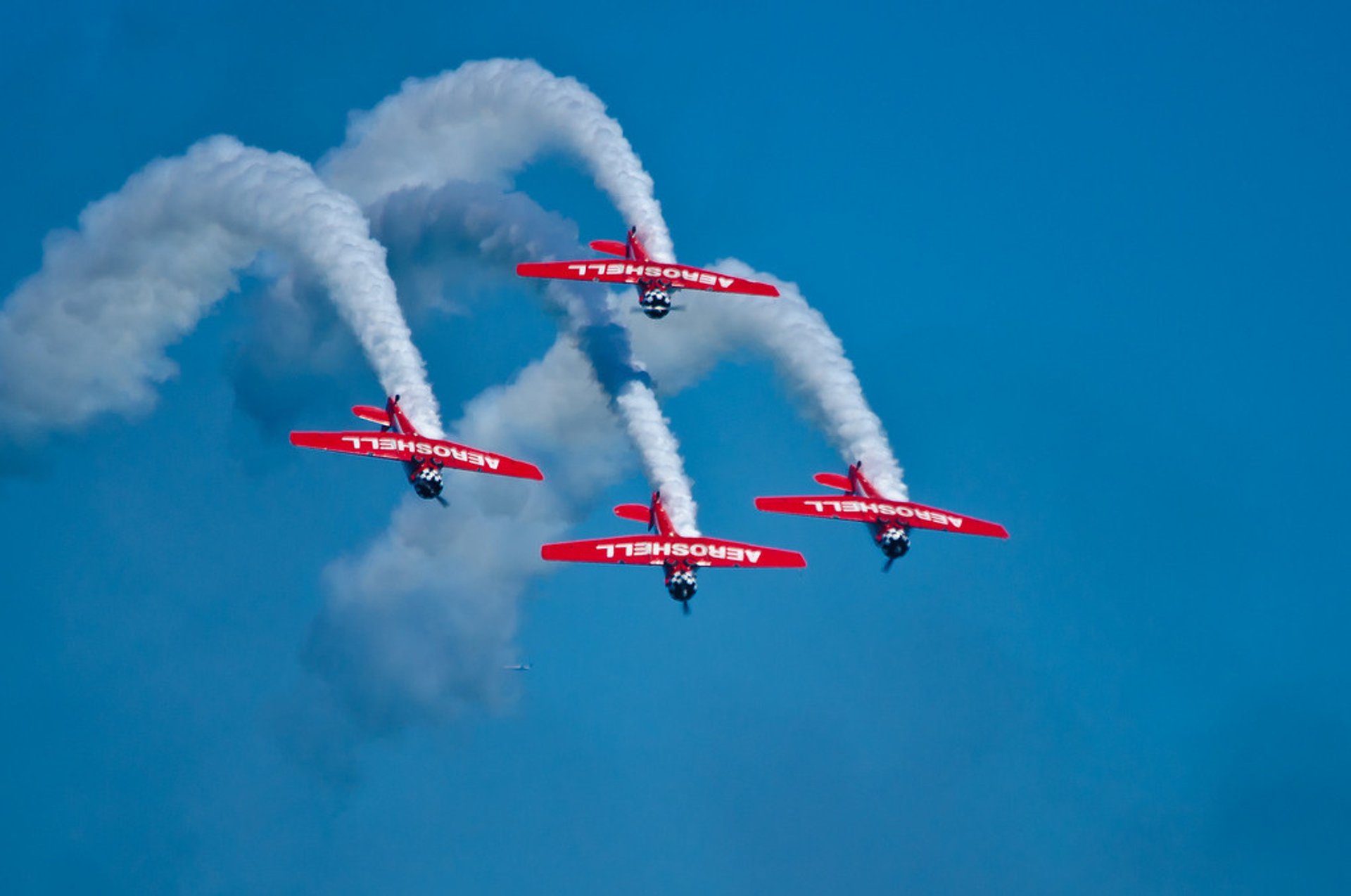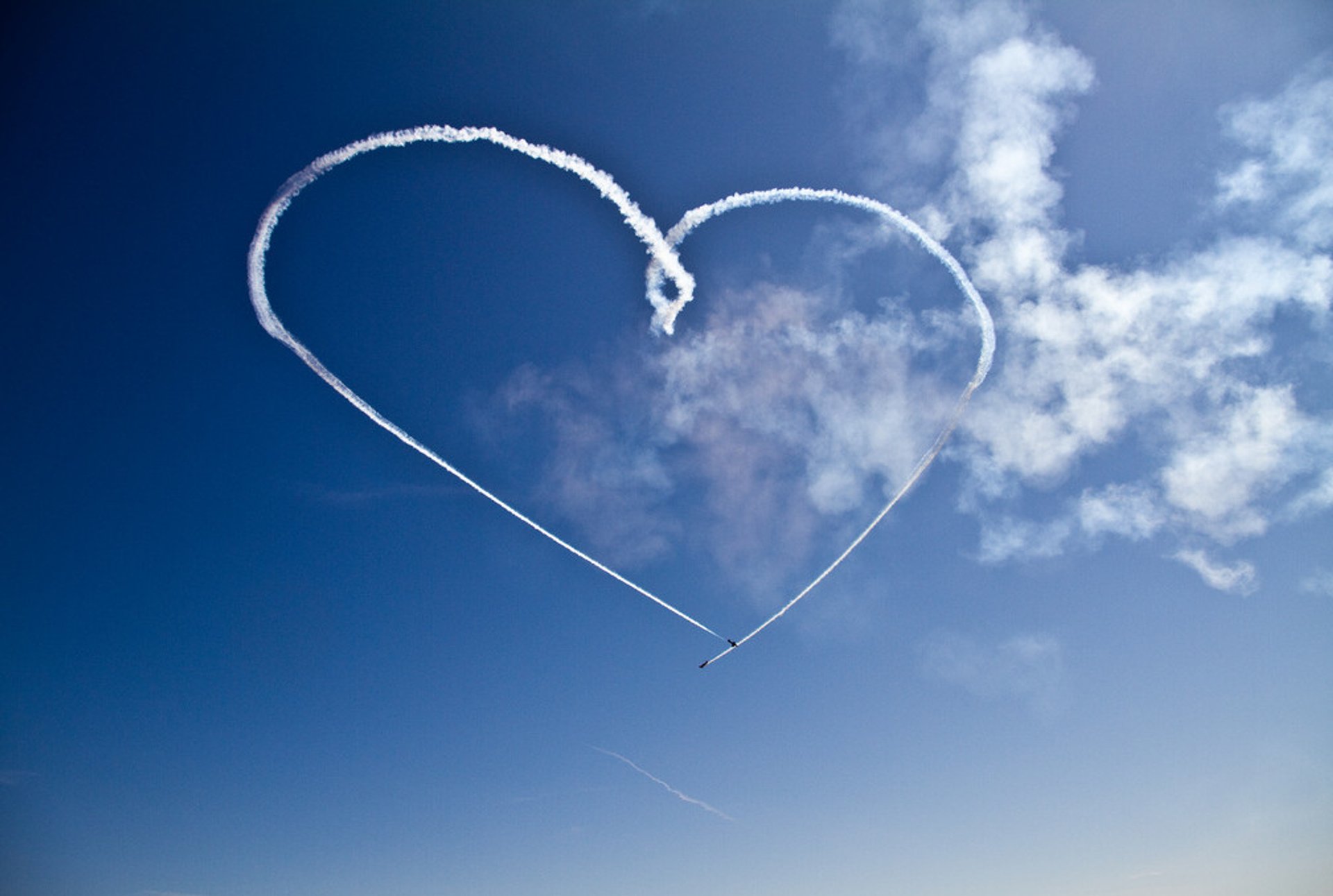 Dirija-se para o Navy Pier nas margens do Lago Michigan para ver espetaculares aviões voando acima, e barcos nadando ao redor! No final do fim de semana, também há fogos de artifício maciços. Além disso, o American Lobster Fest está ligado ao mesmo tempo, para que você possa se entreter com alguns frutos do mar enquanto assiste ao show.
O Chicago Air and Water Show apresentado pela City of Chicago é o maior show gratuito do seu tipo nos Estados Unidos. Tem sido realizado todos os anos desde 1959 e é o segundo festival público mais popular de Chicago. Todos os anos atrai cerca de 2 milhões de espectadores. O show é apresentado pela cidade de Chicago e pode ser observado na frente do lago a partir de Fullerton para Oak Street. O North Avenue Beach é o local mais popular, onde os assentos de tribuna para o show de água estão localizados.
O show aéreo apresenta pilotos habilidosos, saltos de pára-quedas e jatos voando em formação. Há também performances de esqui aquático e salto de barco. Os participantes do show incluem não só pilotos militares, mas também civis, como equipes do Red Bull. Entre os principais destaques estão o desempenho dos U.S. Army Golden Knights, os U.S. Navy Blue Angels e U.S. Air Force Thunderbirds.
O Chicago Air and Water Show foi realizado pela primeira vez como um evento de baixo orçamento nos anos 50. Consistiu na demonstração de Coast Guard Air Sea Rescue, esquiadores aquáticos e balé aquático. O evento tornou-se muito popular quando os U.S. Air Force Thunderbirds e Golden Knights Parachute Team começaram a participar do show.
Encontre hotéis e airbnbs perto de Chicago Air and Water Show (mapa)