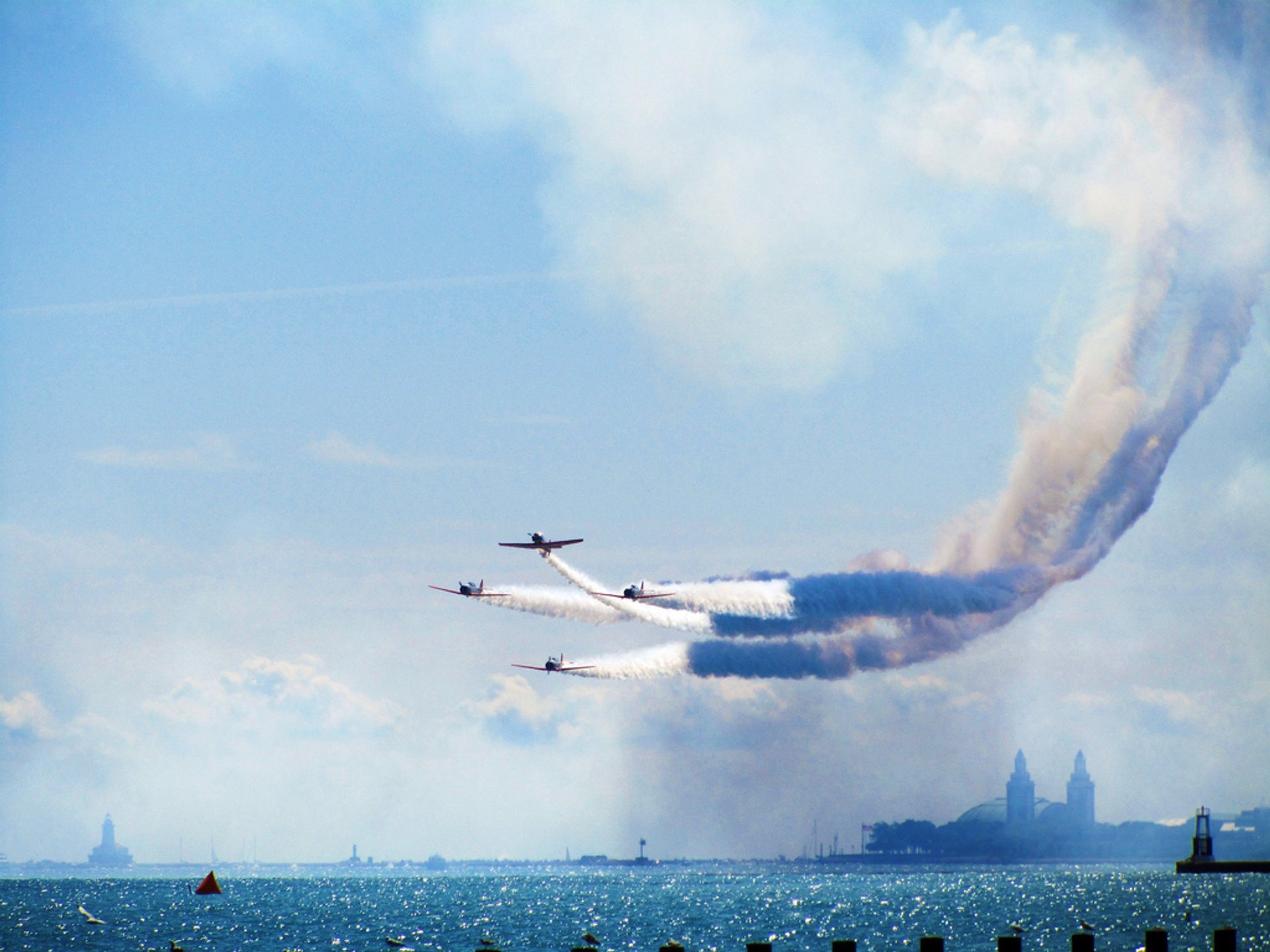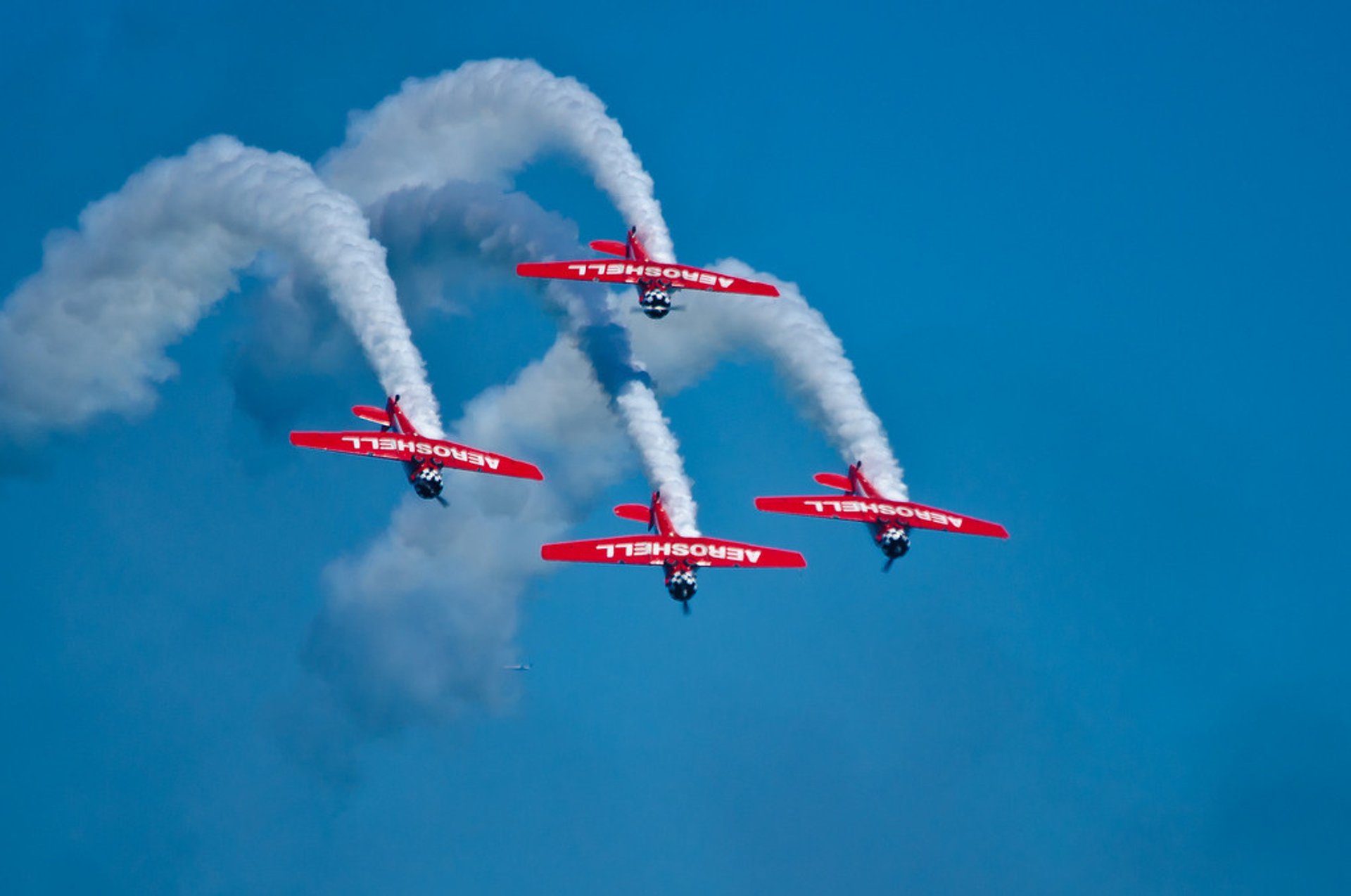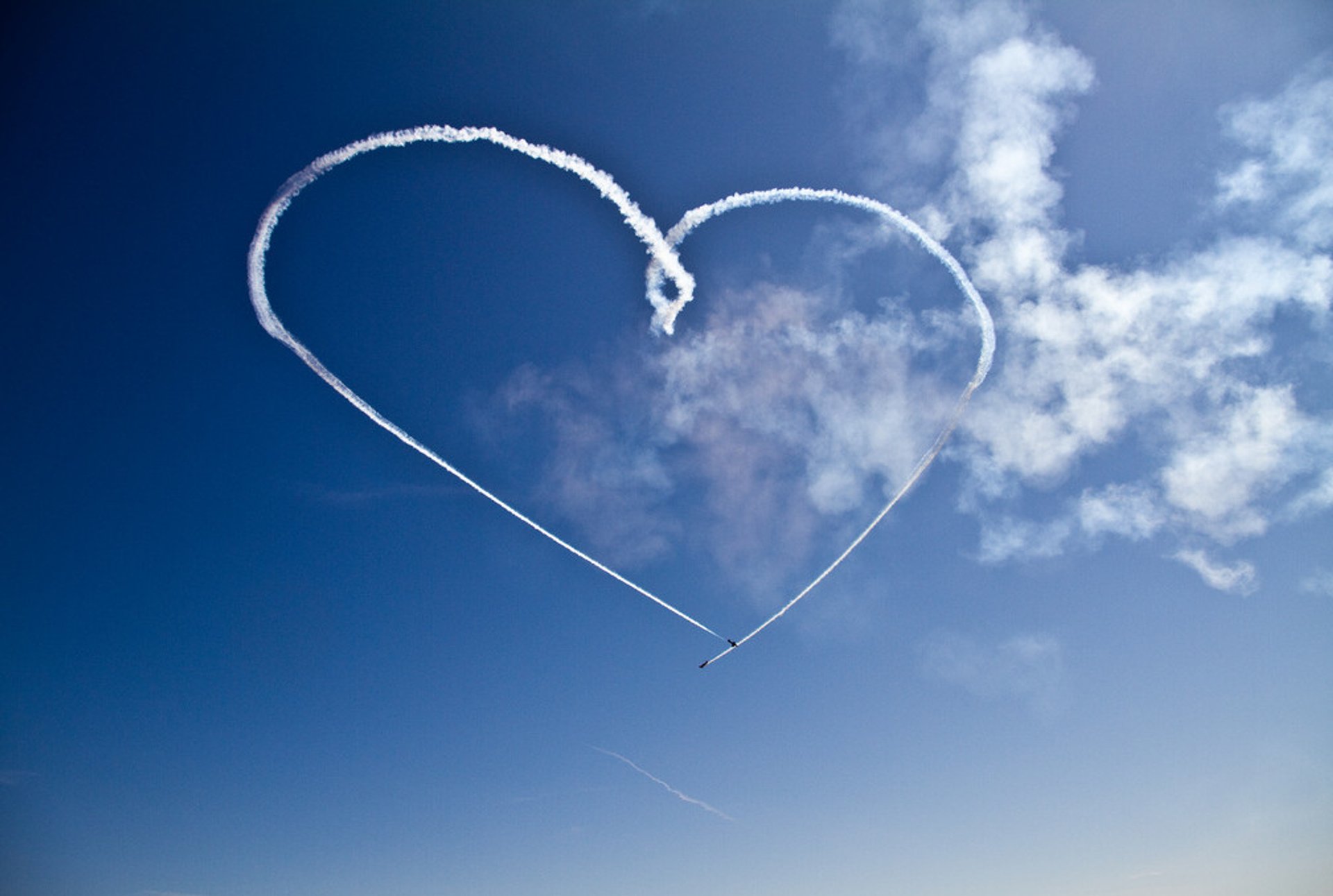 Diríjase al Navy Pier en las orillas del lago Michigan para ver espectaculares aviones volando sobre, y barcos nadando alrededor! Al final del fin de semana, también hay fuegos artificiales masivos. Además, el American Lobster Fest está en marcha al mismo tiempo, por lo que usted puede disfrutar de algunos mariscos mientras observa el espectáculo.
El Chicago Air and Water Show presentado por la Ciudad de Chicago es el mayor espectáculo gratuito de su tipo en los Estados Unidos. Se ha celebrado cada año desde 1959 y es el segundo festival público más popular de Chicago. Cada año atrae a unos 2 millones de espectadores. El espectáculo es presentado por la Ciudad de Chicago y se puede observar en el lago desde Fullerton a Oak Street. La playa de North Avenue es el lugar más popular, donde se encuentran los asientos de la tribuna para el espectáculo del agua.
El espectáculo aéreo cuenta con pilotos hábiles, saltos de paracaídas y jets volando en formación. También hay actuaciones de esquí acuático y salto en barco. Los participantes del espectáculo incluyen no sólo pilotos militares, sino también civiles, como equipos de Red Bull. Entre los principales puntos destacados están representación de los U.S. Army Golden Knights, U.S. Navy Blue Angels y U.S. Air Force Thunderbirds.
El Chicago Air and Water Show se celebró por primera vez como un evento de bajo presupuesto en los años 50. Consistía en la demostración de Coast Guard Air Sea Rescue, esquiadores acuáticos y ballet acuático. El evento se hizo muy popular cuando los U.S. Air Force Thunderbirds y Golden Knights Parachute Team comenzaron a participar en el espectáculo.
Encuentra hoteles y airbnbs cerca de Chicago Air and Water Show (mapa)