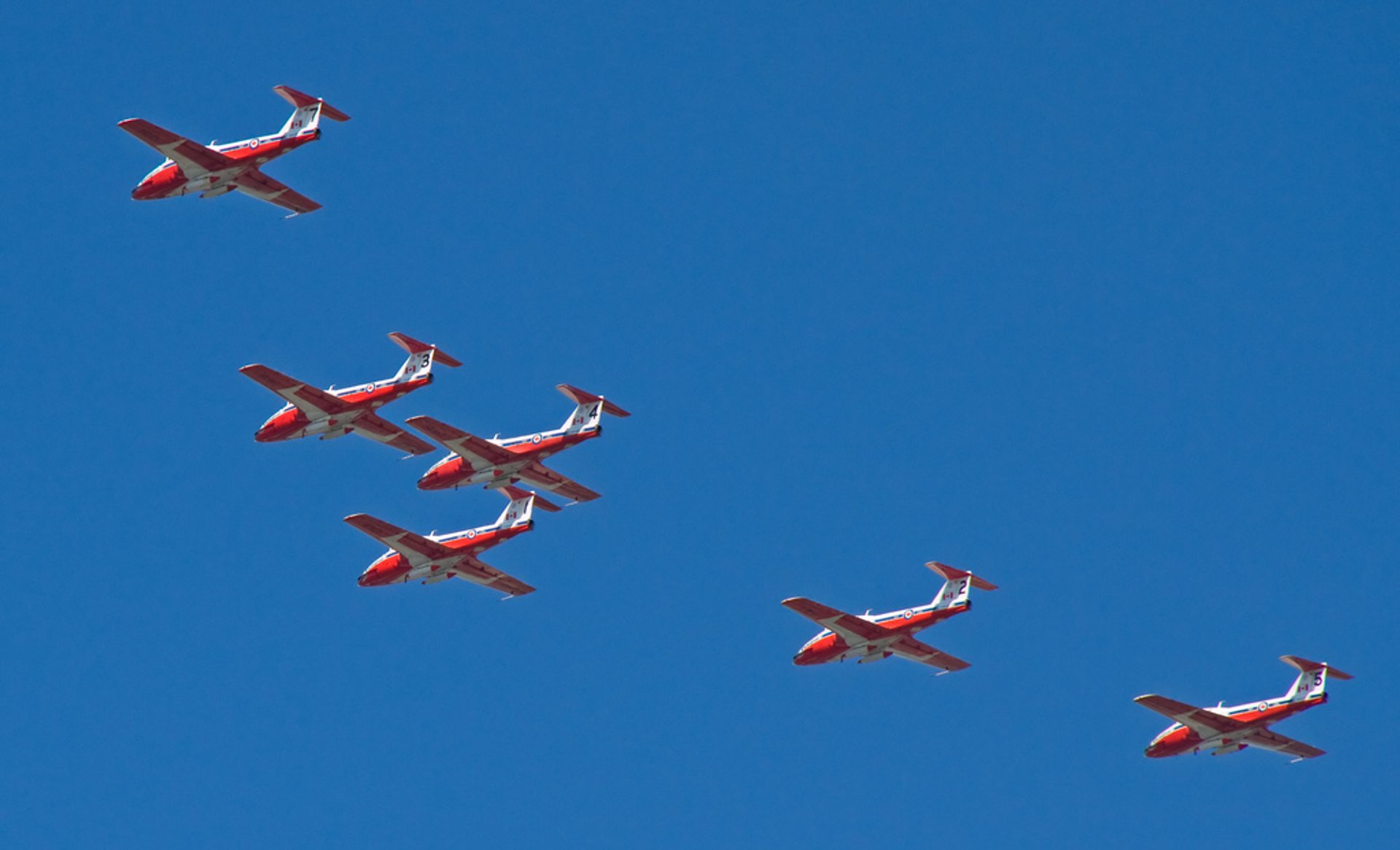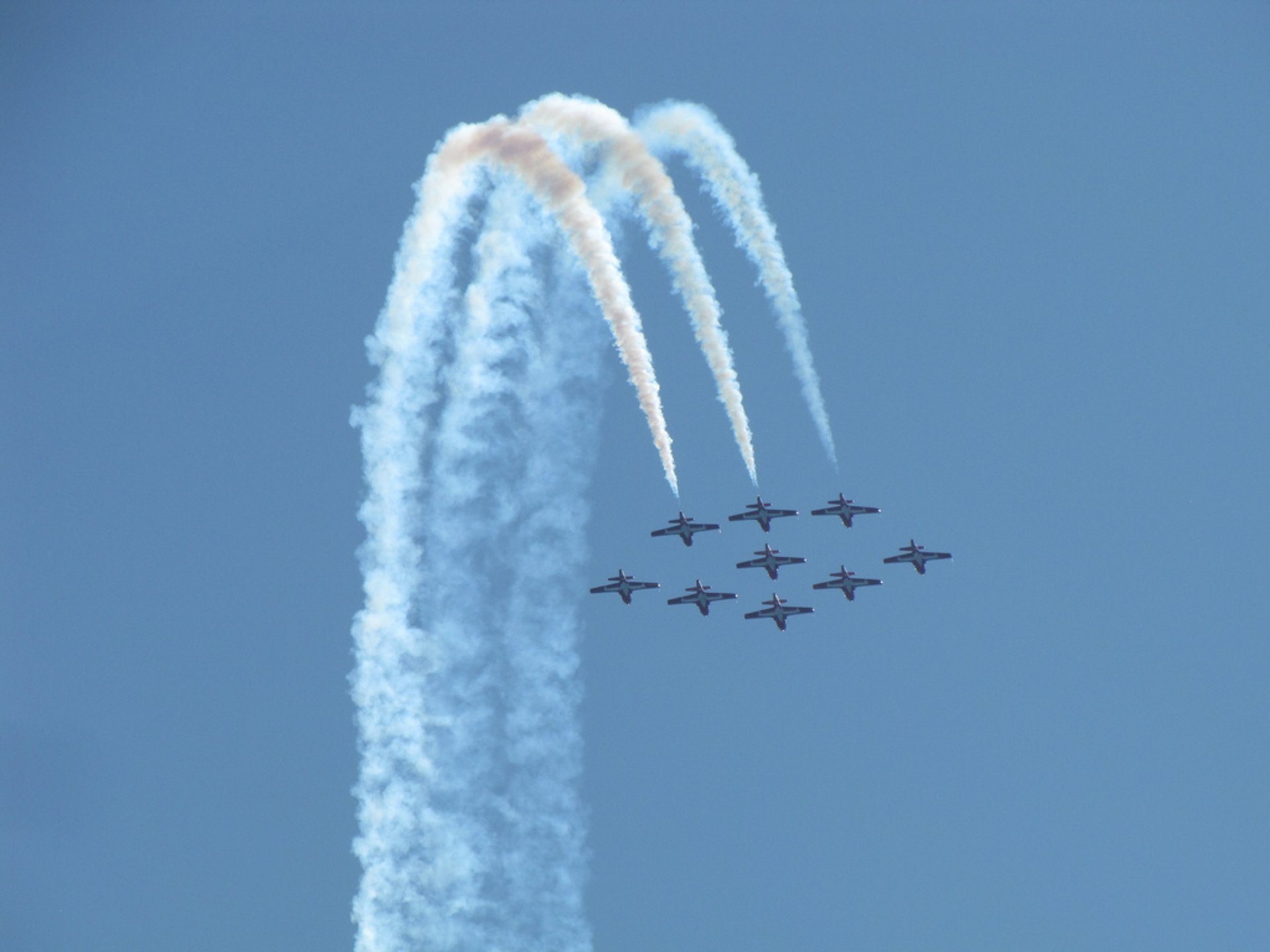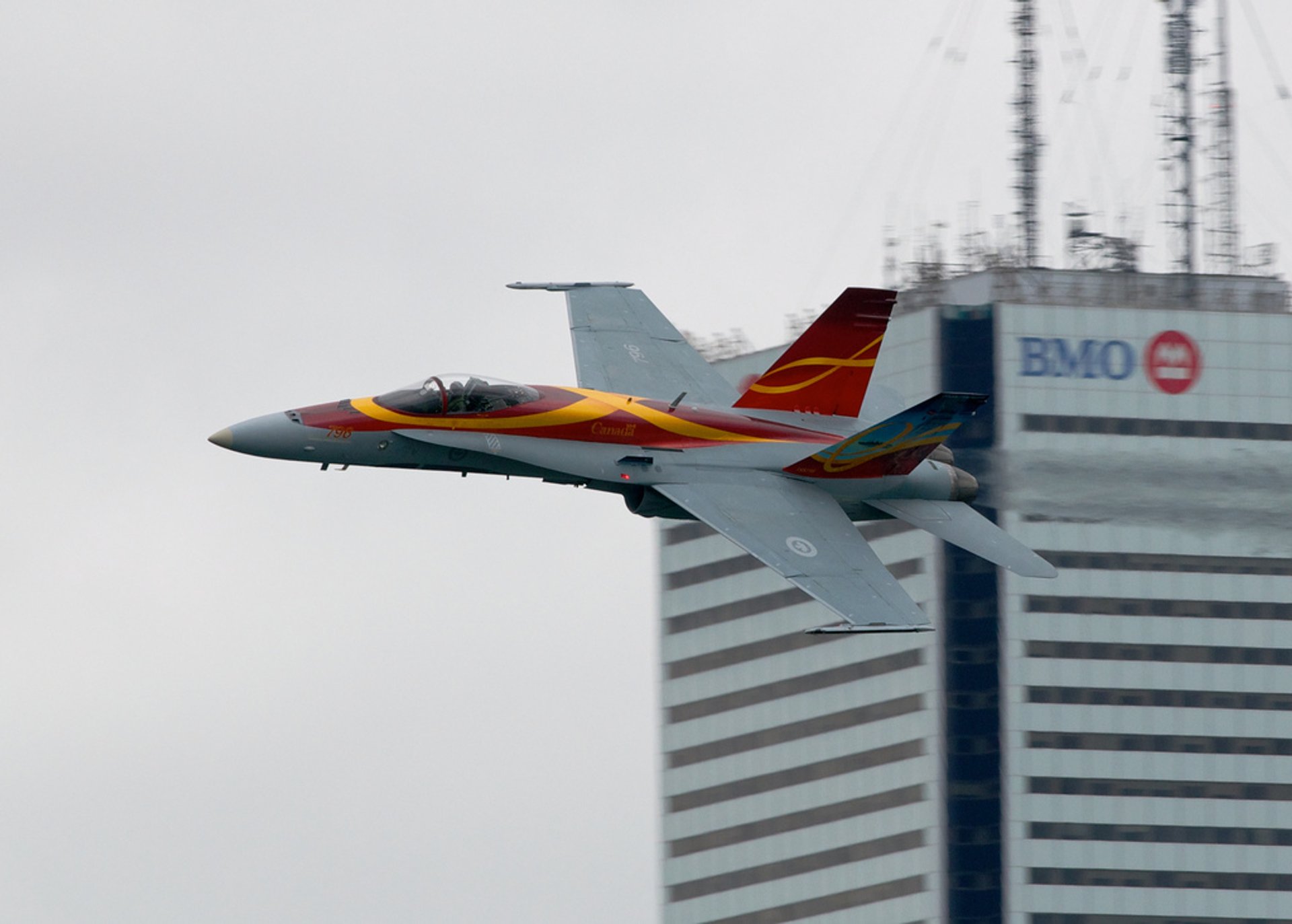 Todos os anos, o Festival Aéreo Internacional Canadense (CIAS) marca o grande final da Exposição Nacional Canadense (CNE) em Toronto. Desde 1949, dezenas de aeronaves do Canadá, dos EUA e de outros lugares dão um desempenho emocionante de três dias sobre o Lago Ontário.
Toronto Air Show cai no fim-de-semana canadense do Dia do Trabalho e no último fim-de-semana do CNE. O espetáculo dura das 12h00 às 15h00. todas as tardes. Exposição Place ou Ontário Place são os melhores lugares para ver o show. Também é visível da frente ao lago em lugares como Marilyn Bell Park ou Coronation Park. Mostrar aviões geralmente voam de Pearson ou de uma das Ilhas Toronto. Os artistas regulares incluem Snowbirds das Forças Canadenses, The United States Air Force Thunderbirds, os Cadetes Aéreos Reales do Canadá, a Canadian Harvard Aircraft Association, Vintage Wings of Canada e equipes privadas.
Desde o início do século XX, Toronto hospedou inúmeros shows aéreos sendo o centro do transporte aéreo e da fabricação de aviões. Em 1946, a Associação Aeronáutica Nacional do Canadá realizou um show no Aeroporto de Downsview, onde a fábrica de Havilland Canadá estava localizada. Em três anos, o Toronto Air Show mudou-se para Exhibition Place e na década de 1950 tornou-se uma parte regular da Exposição Nacional do Canadá.
Encontre hotéis e airbnbs perto de Exposição Aérea Internacional do Canadá (mapa)