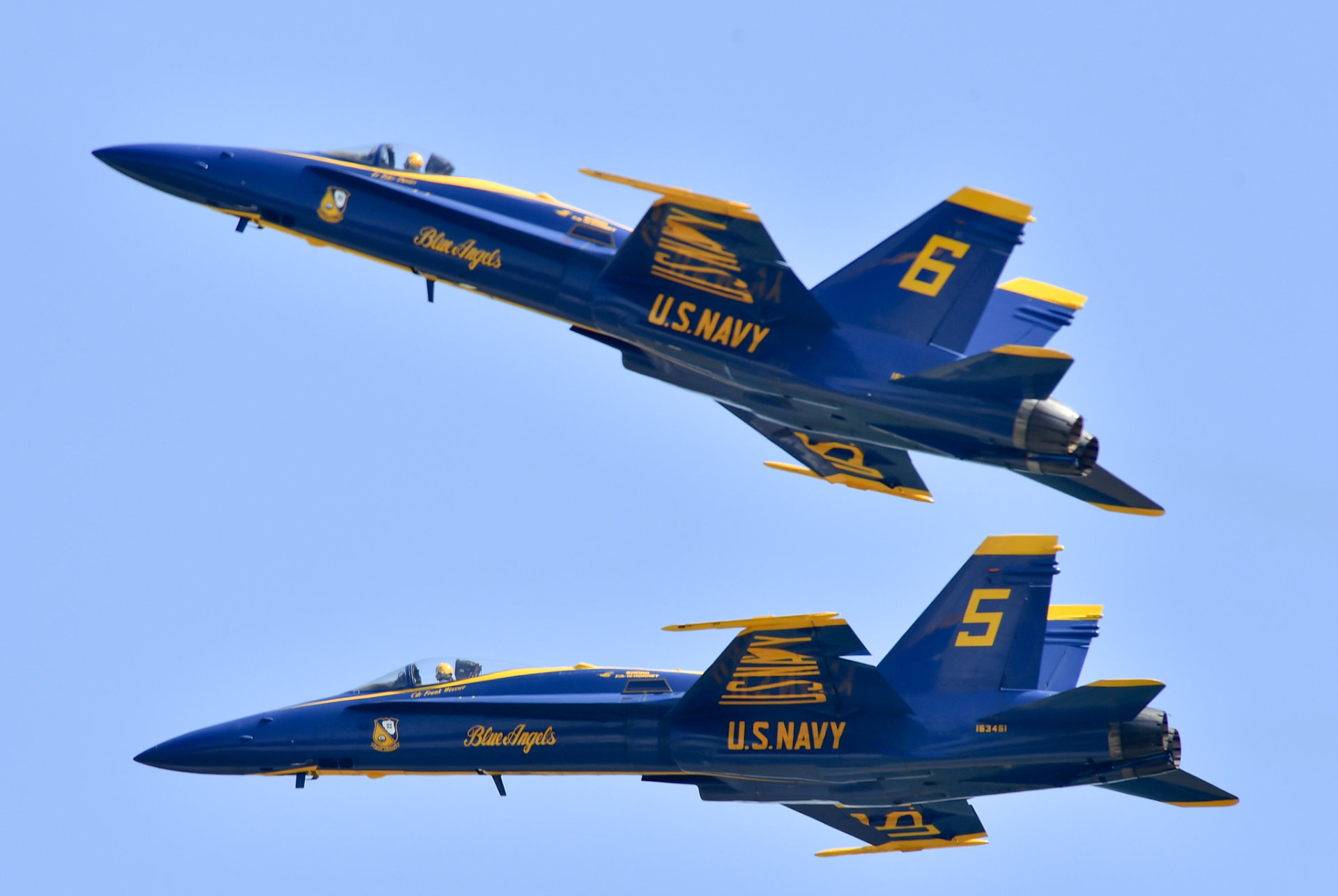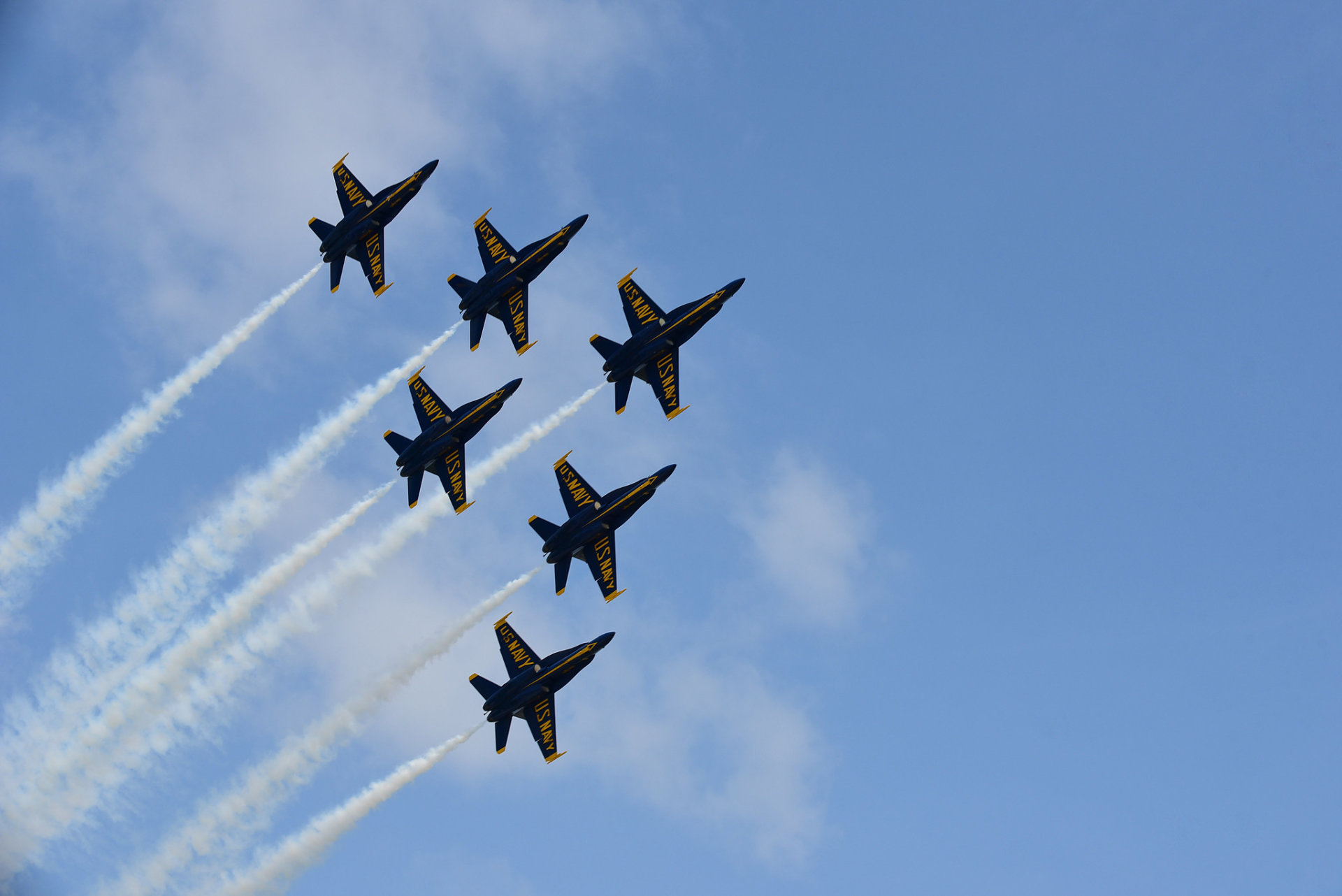 Official U.S. Navy Page/Ian Cotter
Wings Over Wayne (WOW) ist eine zweijährliche Luftschau auf der Seymour Johnson Air Force Base in der Nähe von Goldsboro, North Carolina. In ungeraden Jahren hat sich die Airshow zu einer der größten des Staates entwickelt, die rund 200.000 Besucher anzieht. Seymour Johnson AFB ist die Heimat des 4. Fighter Wing des Air Combat Command, und zwei Air Force Reserve Einheiten auch hier: die 916th Air Tanking Wing und die 414th Fighter Group. Kommen Sie und sehen Sie Seymour Johnson AFB unglaubliche Soldaten und Frauen sowie eine beeindruckende Aufstellung von Top-Luftfahrt-Performer!
Zu den am meisten erwarteten Darstellern der Show gehören die USA. Marine Blue Angels, ein Geschwader berühmt für seine Präzision Luftmanöver und tadellose professionelle Geschicklichkeit im Betrieb moderner Flugzeuge. Die Luftdemonstration beinhaltet Formation fliegen und Solo-Routinen. Seien Sie bereit, atemberaubende Rob Holland auf MXS-RH, Tora, Tora, Tora, Jelly Belly und viele andere zu sehen.
Neben der Luftfahrt können die Besucher statische Displays und die Kids' Zone mit Bounce-Slides, Trampolinen, Hindernis-Kurse und verschiedene lustige Aktivitäten genießen. • Lebensmittelverkäufer werden ebenfalls zur Verfügung stehen. Die Tore des Flugplatzes öffnen sich um 8 Uhr morgens, aber fliegende Demonstrationen beginnen um etwa 10 Uhr morgens. Verpassen Sie nicht diese familienfreundliche Wochenendveranstaltung, die von N.C. "Event of The Year" genannt wurde. Die Vereinigung der Festivals & Veranstaltungen im Jahr 2017!
Finde Hotels und Airbnbs in der Nähe von Wings Over Wayne (Karte)