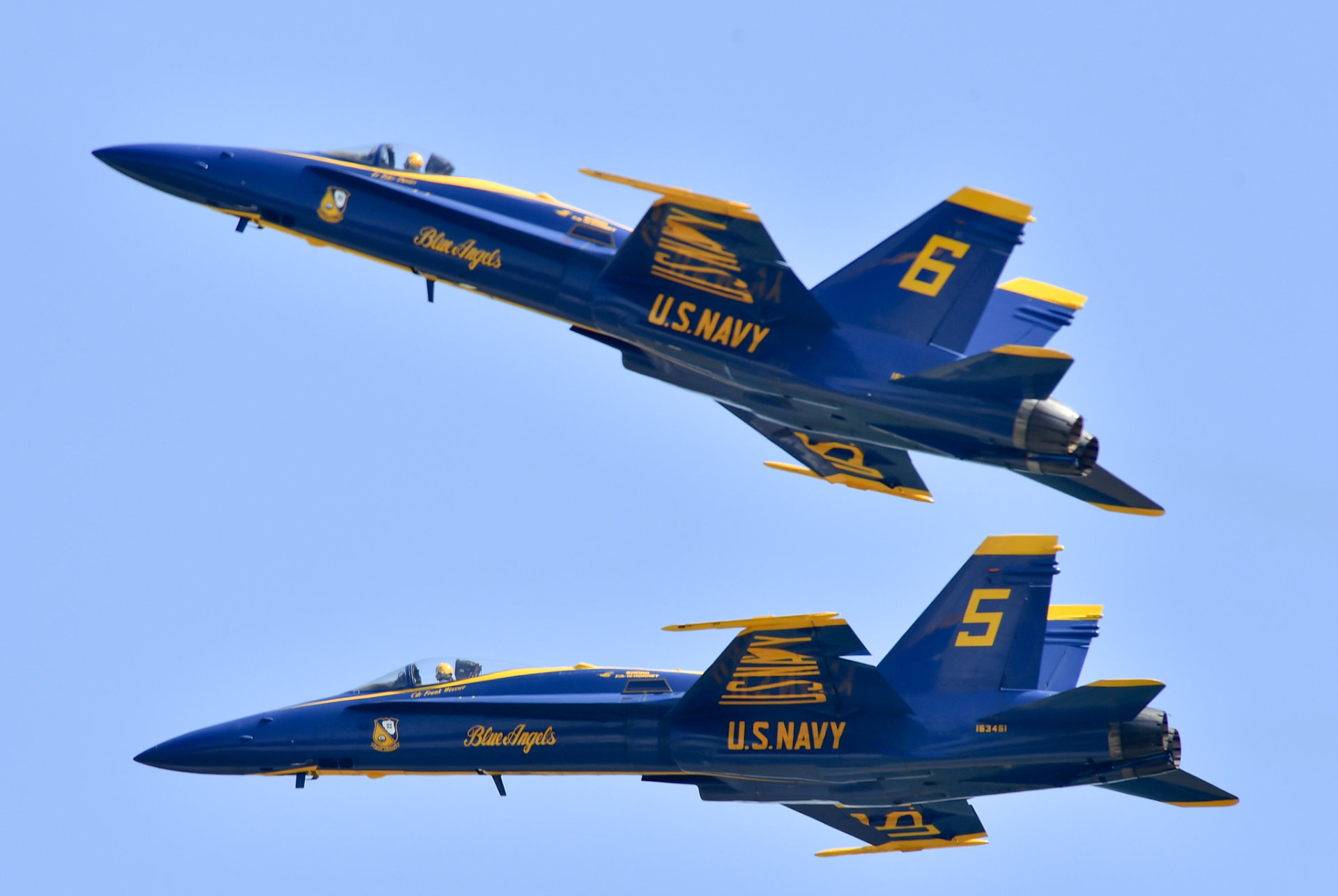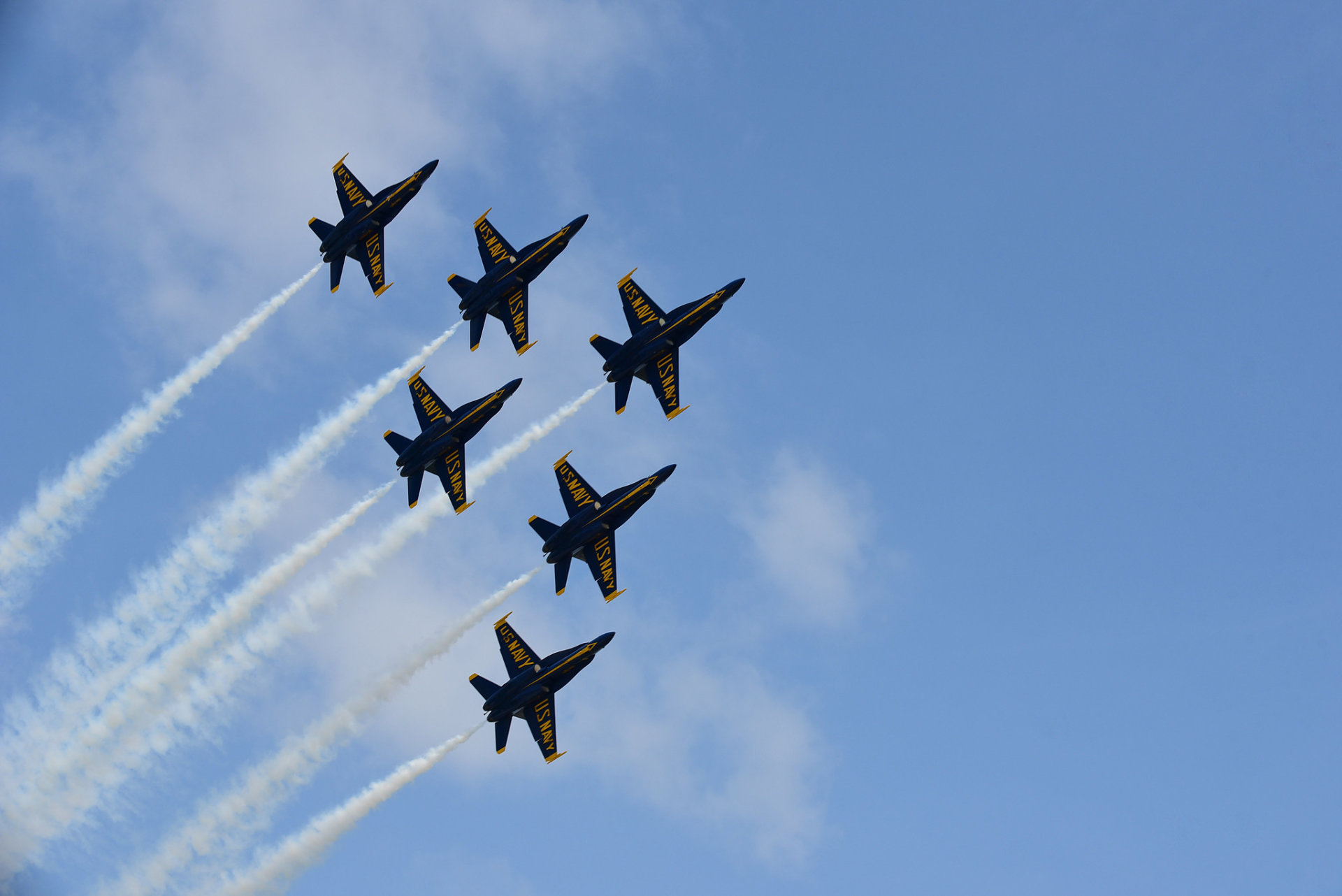 Official U.S. Navy Page/Ian Cotter
Wings Over Wayne (WOW) is a biennial air show taking place at Seymour Johnson Air Force Base near Goldsboro, North Carolina. Held in odd-numbered years, the airshow has become one of the largest in the state, drawing about 200,000 attendees. Seymour Johnson AFB is home to the 4th Fighter Wing of the Air Combat Command, and two Air Force Reserve units also reside here: the 916th Air Refueling Wing and the 414th Fighter Group. Come and see Seymour Johnson AFB's incredible servicemen and women as well as an impressive lineup of top aeronautics performers!
Among the most anticipated performers at the show are the U.S. Navy Blue Angels, a squadron famous for its precision aerial maneuvers and impeccable professional skill in operating modern aircraft. The air demonstration includes formation flying and solo routines. Be prepared to see stunning Rob Holland on MXS-RH, Tora, Tora, Tora, Jelly Belly, and many others.
In addition to aeronautics, visitors can enjoy static displays and the Kids' Zone with bounce slides, trampolines, obstacle courses, and various fun activities. Food vendors will also be available. The gates of the air base open at 8 am, but flying demonstrations start at about 10 am. Don't miss this family-friendly weekend event, which was named "Event of The Year" by N.C. Association of Festivals & Events in 2017!
Find hotels and airbnbs near Wings Over Wayne (Map)