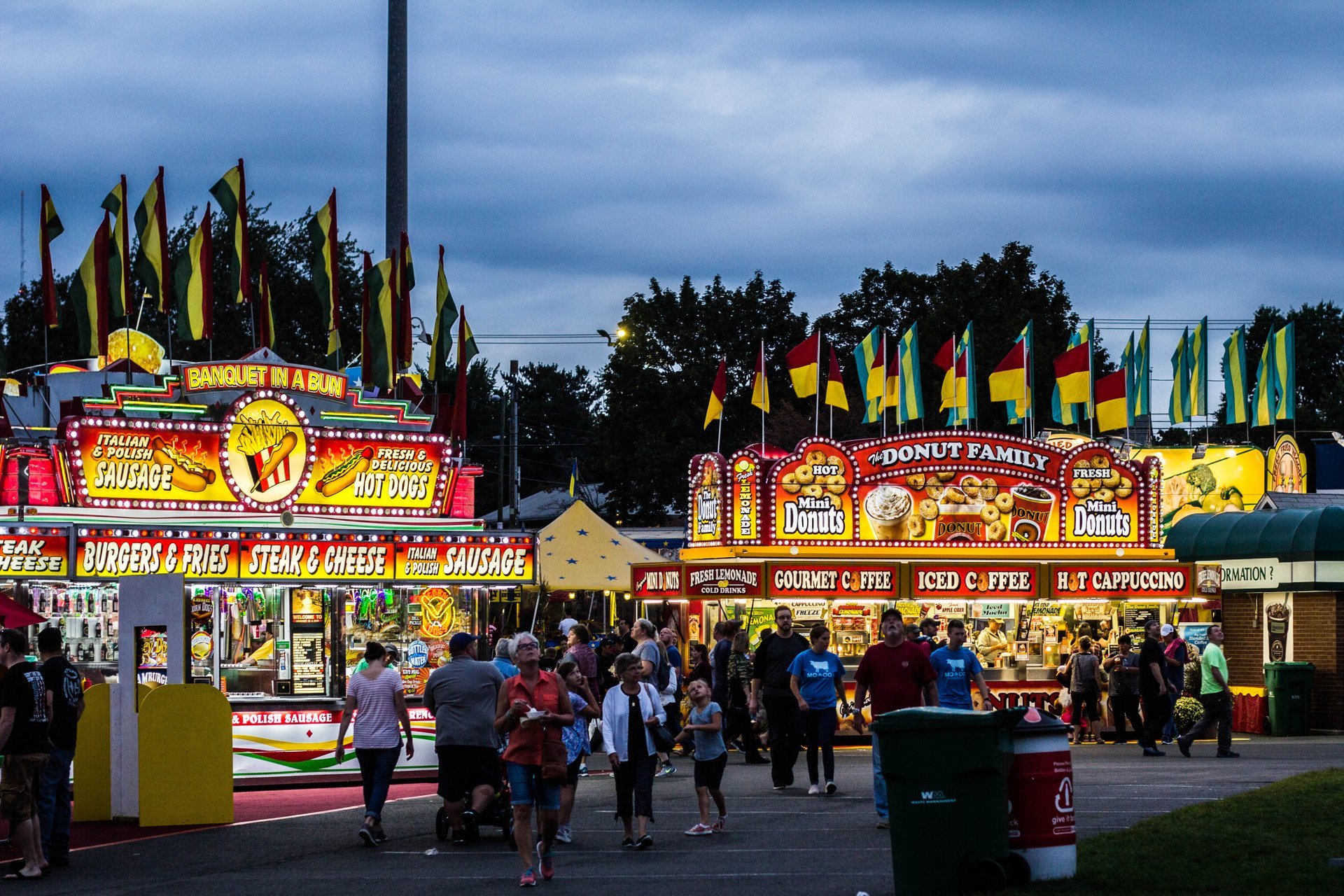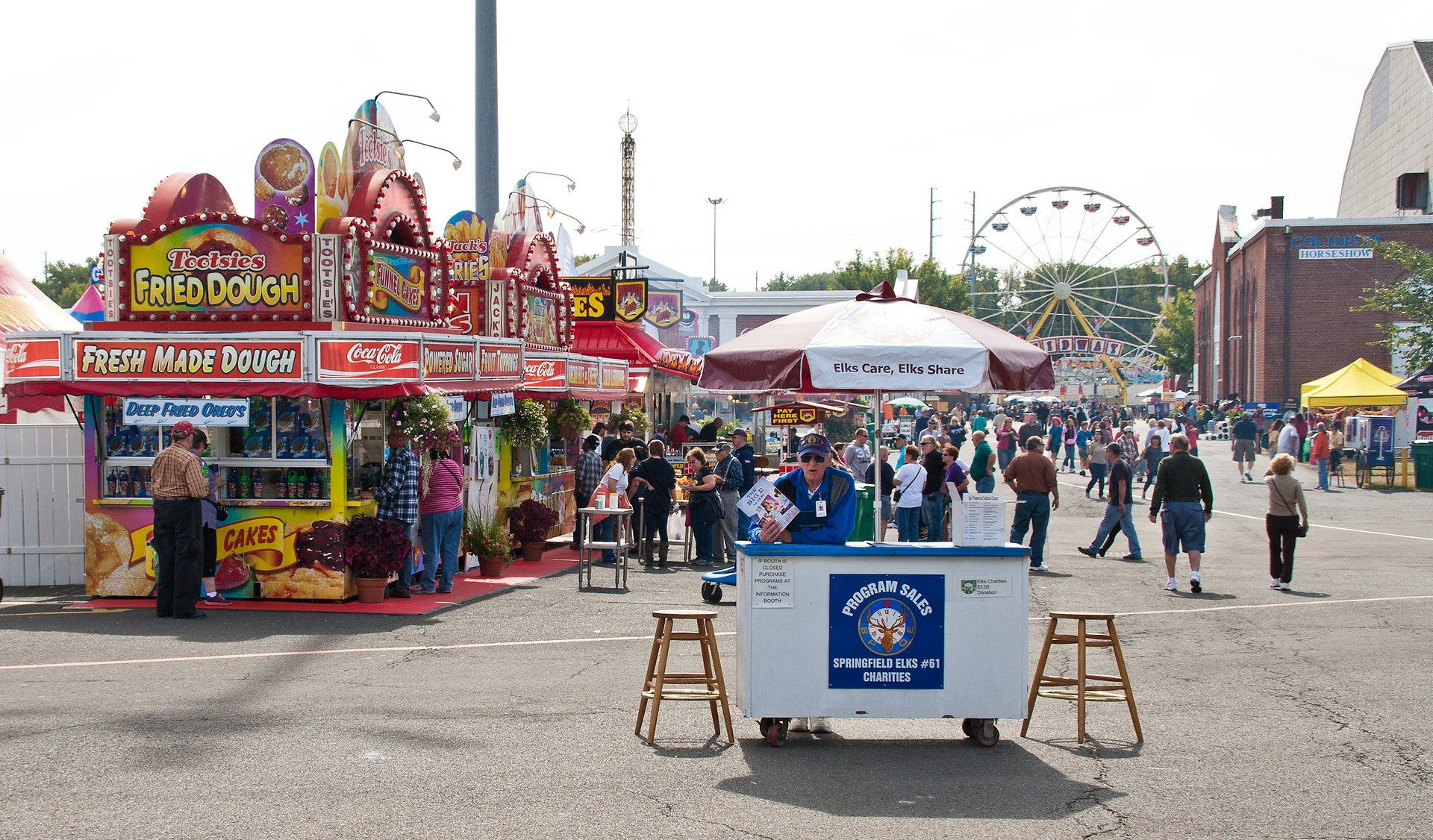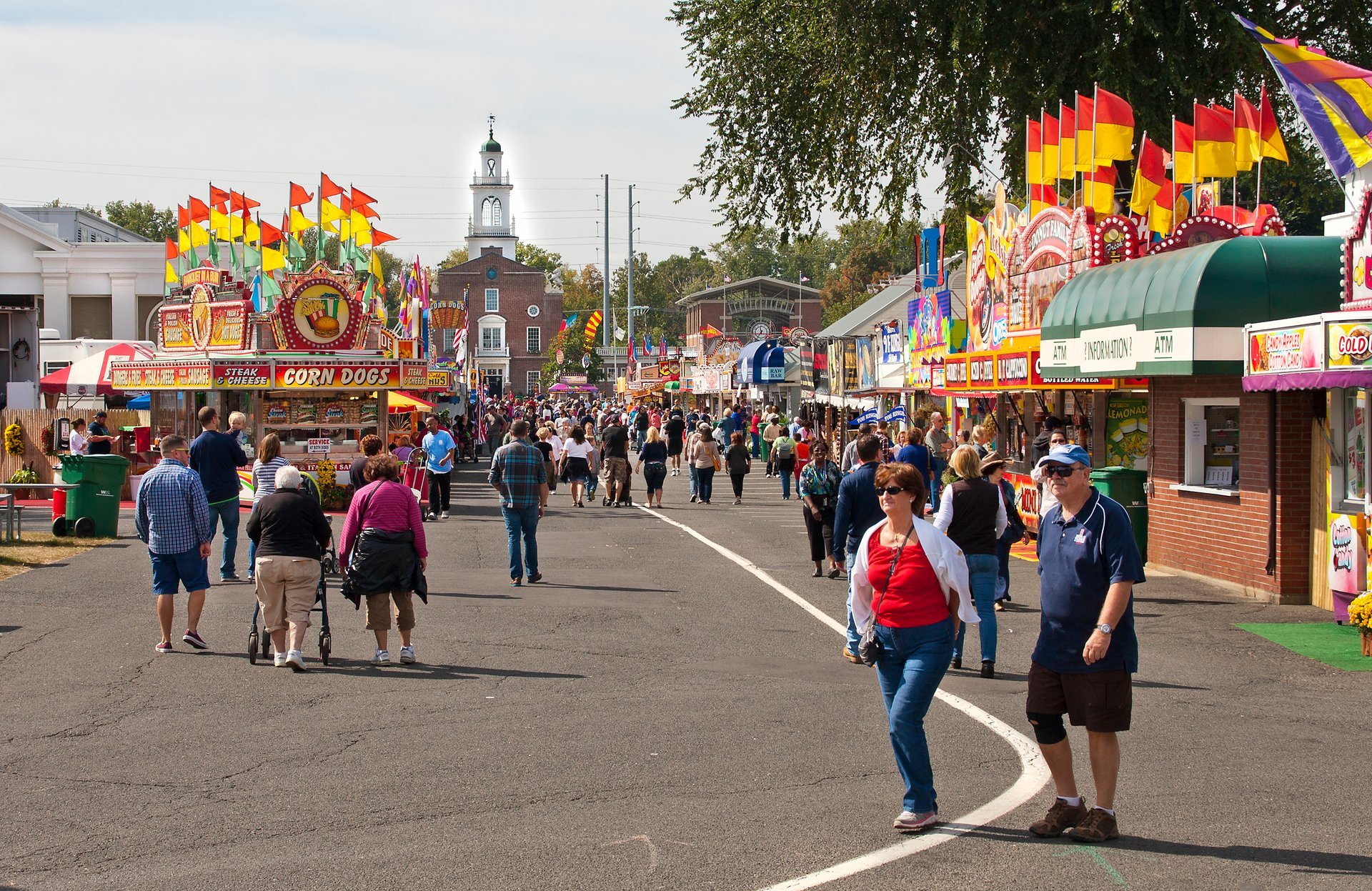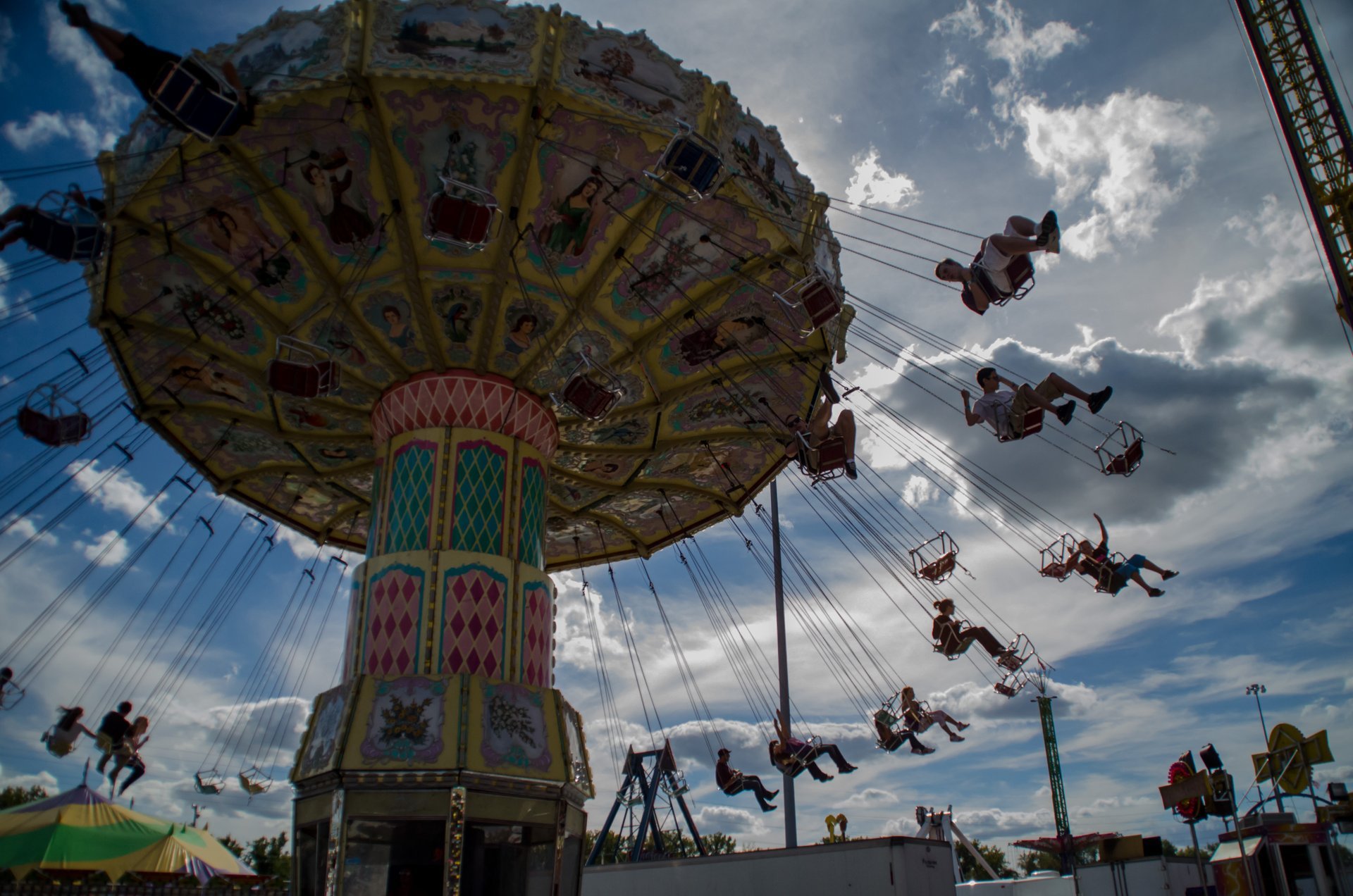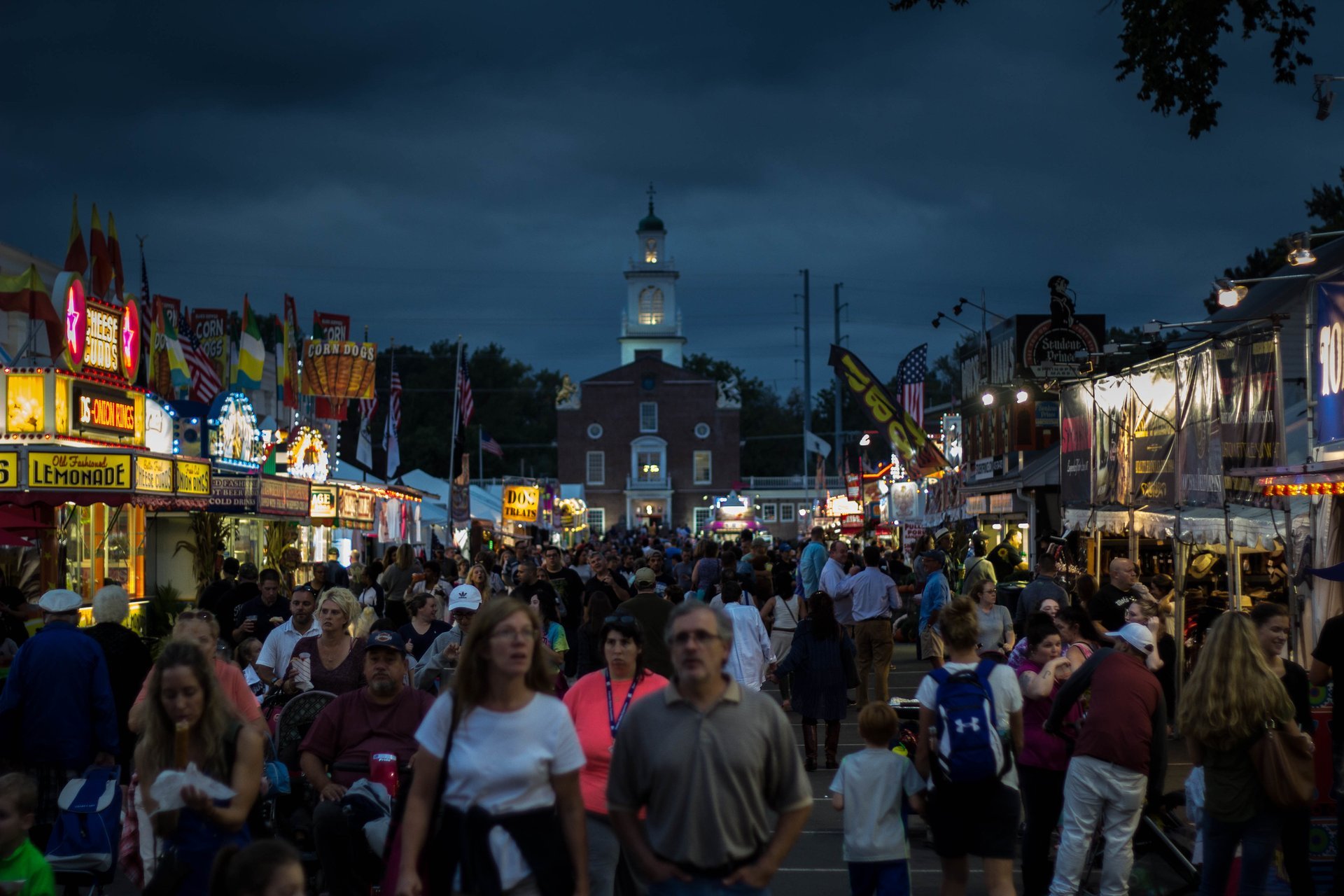 El Big E es el evento agrícola más grande de los seis estados que crean Nueva Inglaterra: Massachusetts, Connecticut, Maine, New Hampshire, Vermont e Rhode Island. Tiene lugar cada año el segundo viernes después del Día del Trabajo en West Springfield, Massachusetts, también llamado el Valle Pioneer. La feria dura 17 días, trayendo más de 7.000 expositores agrícolas, exhibiciones educativas y atracciones emocionantes. Hay espectáculos diarios de caballos, y muchos animales de granja como cabras, ovejas, pollos y cerdos.
El Big E se remonta a la Exposición de los Estados del Este que fue fundada en 1916 para promover la industria agrícola local. Más tarde fue llamado Gran Feria Estatal de Nueva Inglaterra, y en 1967 fue renombrado como El Gran E.
La feria tiene varias atracciones icónicas como la Avenue of States que cuenta con réplicas de tamaño real de las seis casas estatales de Nueva Inglaterra y la New England Grange House. Exposiciones especiales y vendedores en la Avenida muestran la cultura, el patrimonio, la comida y las tradiciones de cada estado de Nueva Inglaterra. Pruebe una deliciosa langosta en Maine House o jarabe de arce en Vermont House. Todo es original y hecho localmente! Los visitantes también pueden visitar Storrowton Village, recreando la vida de Nueva Inglaterra del siglo XIX. El Midway cuenta con The Giant Slide tiene 14 m de altura y 40 m de largo.
La feria acoge conciertos diarios en The Xfinity Arena con más de 6.000 asientos. Las líneas ups incluyen bandas de gran nombre y talento local. Los conciertos gratuitos tienen lugar en la Sala de la Corte de Honor en el centro de las ferias. También hay desfiles diarios de estilo Mardi Gras, concursos ecuestres, Shows Animatronic, y mucho más.
Encuentra hoteles y airbnbs cerca de The Big E (mapa)