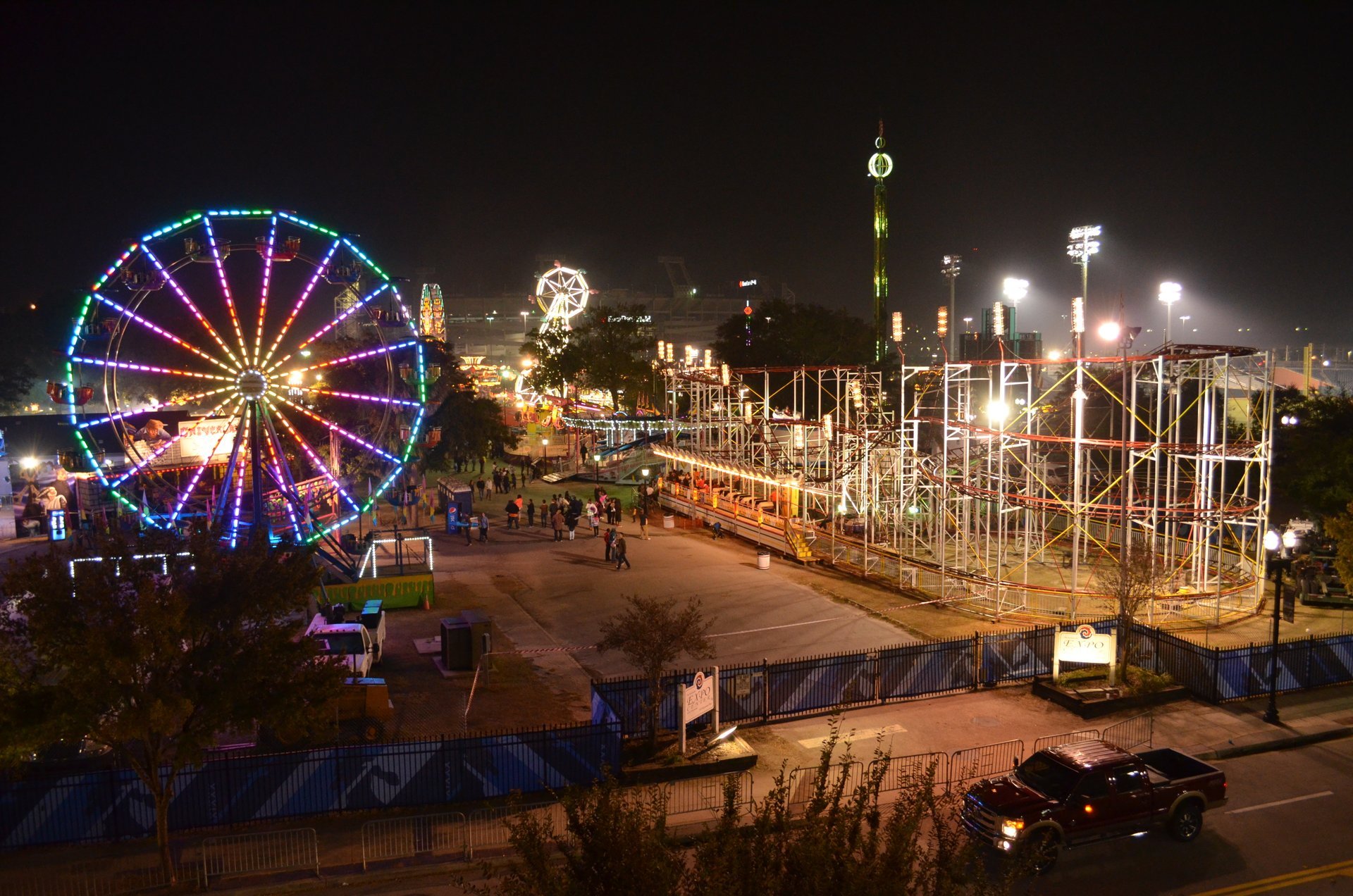 5ivecanons Advertising Agency
La Greater Jacksonville Agricultural Fair si svolge ogni autunno a Jacksonville Fairgrounds nel nord-est della Florida. Questo evento annuale celebra il patrimonio agricolo, la cultura e la comunità locale, offrendo un sacco di intrattenimento, attività di divertimento familiare, competizione e esperienze emozionanti. Ci sono anche opportunità educative in scienze, arti, orticoltura e agricoltura. Per non parlare delle stelle musicali nazionali e del cibo ottimo!
La Greater Jacksonville Agricultural Fair è classificata 47° negli Stati Uniti da "Amusement Business" ed è stata tenuta per la prima volta nel 1955, attirando più di 45.000 persone istantaneamente. Attualmente attira più di 700.000 persone ogni autunno, da fine ottobre a inizio novembre. Center Stage of the Jacksonville Fairgrounds ospita concerti di artisti come Lee Brice, Rodney Atkins e altri.
Spettacoli gratuiti in famiglia alla fiera includono uno straordinario 3 Ring Super Circus con atti come la Jump Rope of Fire, The Beast Riders, The Amazing Franco Clown, The Mesmerizing Matias on the Stacking Rola-Bola, Juggler Extraordinaire e altro ancora. Agri-Puppets è uno spettacolo familiare adatto ai bambini. 'The Amazing Bubble Factory' produce migliaia di bolle al minuto. The Ultimate Dog Challenge è uno spettacolo di emozione pieno di azione. Robinson's Racing Pigs stanno raccogliendo enormi folle dal 1984. L'ingresso alla fiera è di $10 per gli adulti, $6 per i bambini sotto i 12 anni.
Trova hotel e airbnb vicino a Jacksonville Fair (Mappa)