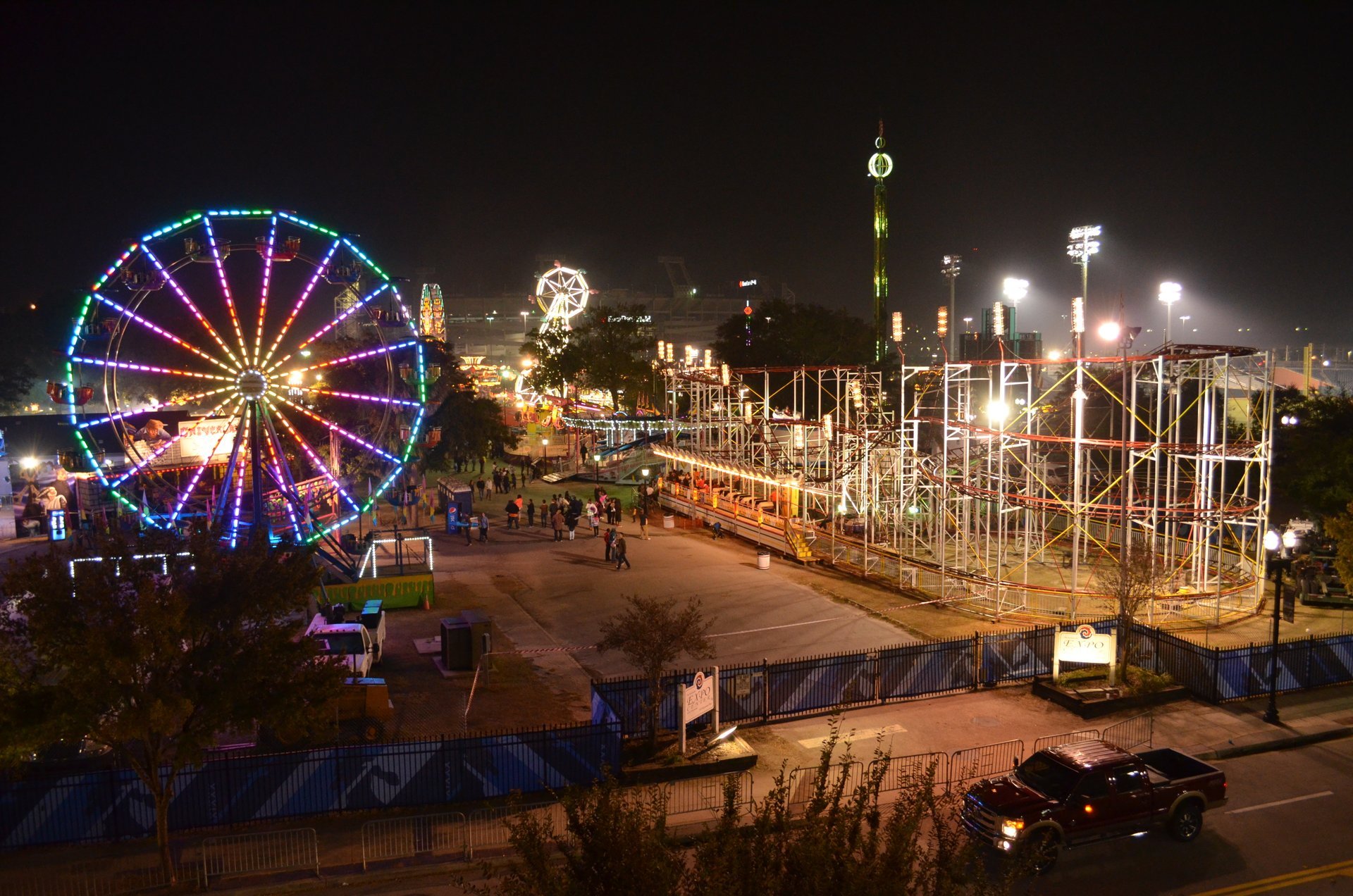 5ivecanons Advertising Agency
The Greater Jacksonville Agricultural Fair takes place every fall at Jacksonville fairgrounds in northeast Florida. This annual event celebrates agricultural heritage, culture and the local community, offering plenty of entertainment, family fun activities, competition and thrilling experiences. There are also educational opportunities in science, arts, horticulture, and agriculture. Not to mention national music stars and great food!
The Greater Jacksonville Agricultural Fair is ranked 47th in the United States by "Amusement Business" and was first held in 1955, attracting over 45,000 people instantly. It currently draws over 700,000 people every fall, from late October to early November. Center Stage of the Jacksonville Fairgrounds host concerts by artists like Lee Brice, Rodney Atkins, and others.
Free family shows at the fair include an amazing 3 Ring Super Circus with acts like the Jump Rope of Fire, The Beast Riders, The Amazing Franco Clown, The Mesmerizing Matias on the Stacking Rola-Bola, Juggler Extraordinaire and more. Agri-Puppets is a family show suitable for children. 'The Amazing Bubble Factory' produces thousands of bubbles per minute. The Ultimate Dog Challenge is an action-packed thrill show. Robinson's Racing Pigs have been gathering huge crowds since 1984. Admission to the fair is $10 for adults, $6 for children under 12.
Find hotels and airbnbs near Jacksonville Fair (Map)