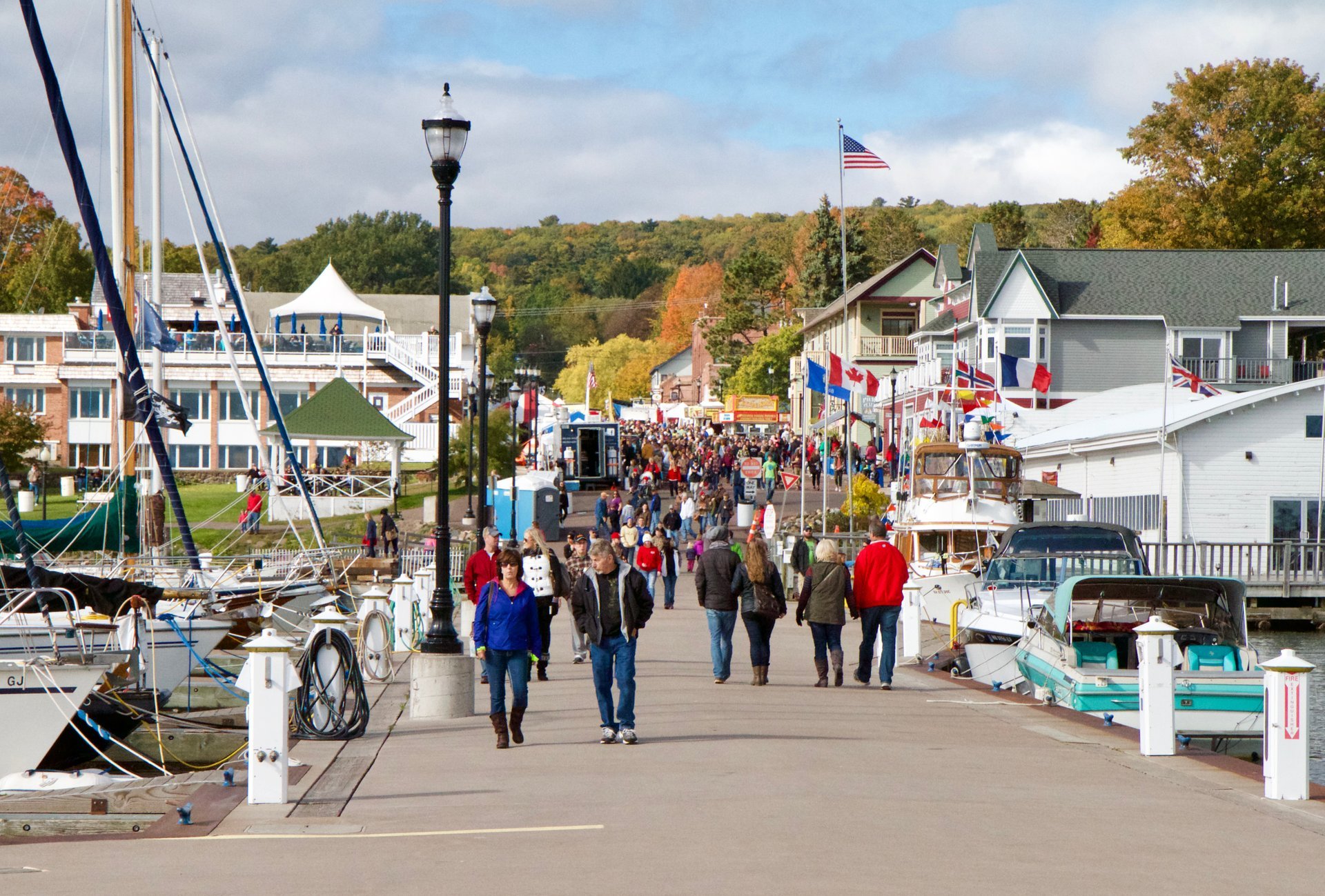 Das Bayfield-Apfelfest findet jeden Oktober in Bayfield, Wisconsin statt. Als eines der beliebtesten Herbstfestivals im Mittleren Westen zieht es jährlich etwa 60.000 Menschen an. Bayfield Applefest zeigt die Landwirtschaft von Wisconsin und seine Produkte, insbesondere Apfelplantagen. Das Festival bietet Führungen durch die 14 herausragenden Obstgärten rund um Bayfield
Das Bayfield-Apfelfest wurde 1962 von Jim Erickson, einem lokalen Obstgartenbesitzer, initiiert. Die erste Veranstaltung versammelte 5.000 Menschen, und Applefest wächst seit. Es hat viele Auszeichnungen als das beste kleine Stadtfest erhalten.
Das Bayfield-Apfelfest bietet eine große Messe mit über 60 Straßenständen, die frisches Essen, Weine und lokales Handwerk verkaufen. Es gibt einen Vergnügungspark mit Fahrten für die ganze Familie und Live-Unterhaltung. Ein Apfelschälen-Wettbewerb, Crowning of the Apple Queen, und ein Samstagabend Fischbraten im Lakeside Pavilion sind einige der beliebten Veranstaltungen des Festivals. Das größte Highlight ist jedoch die Grand Parade mit über 400 Teilnehmern und marschierenden Bands. Die Parade marschiert entlang der historischen Rittenhouse Avenue zum Lake Superior.
Finde Hotels und Airbnbs in der Nähe von Das Bayfield-Apfelfest (Karte)