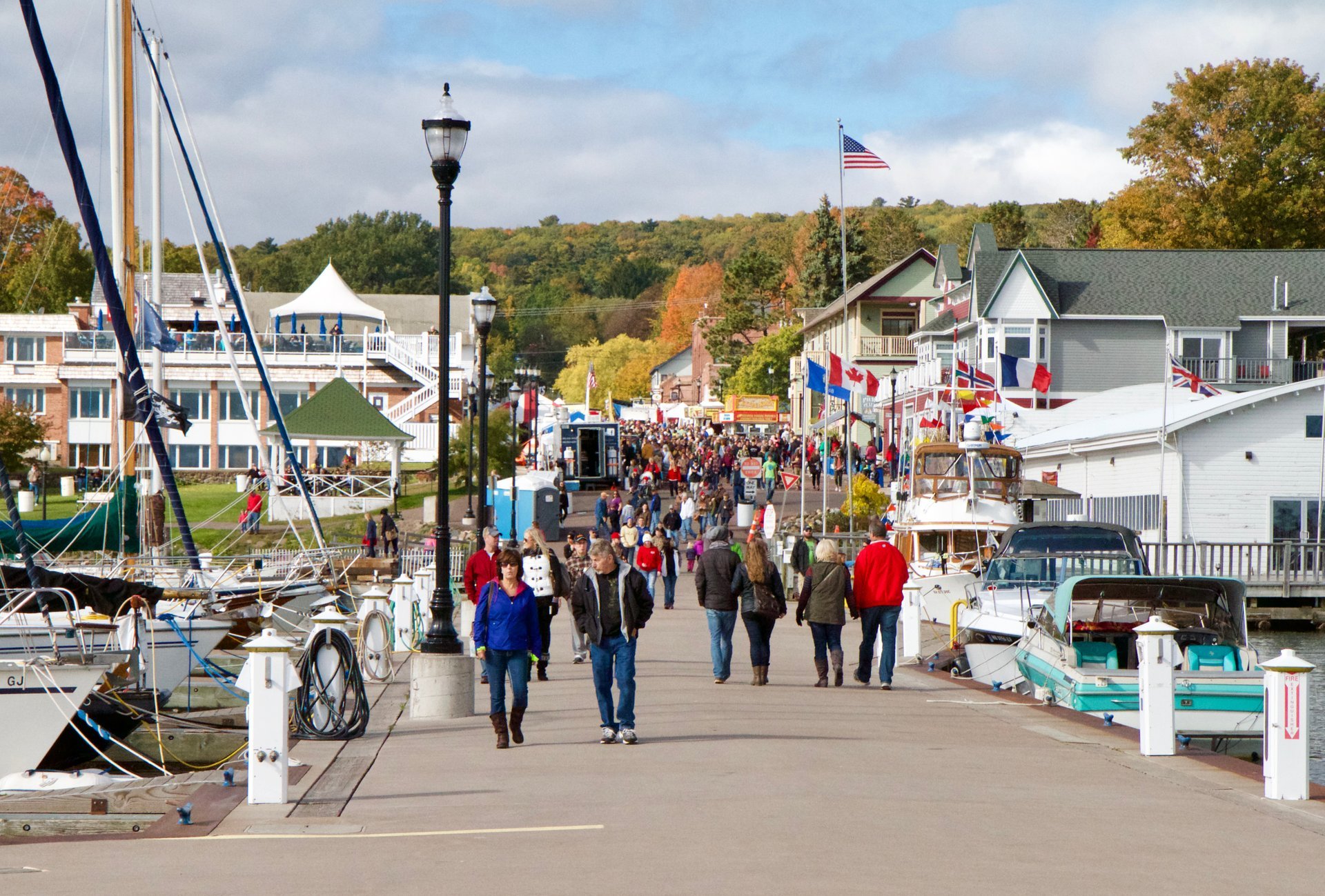 The Bayfield Apple Festival is held every October in Bayfield, Wisconsin. Being one of the most popular fall festivals in the Midwest, it attracts about 60,000 people every year. Bayfield Applefest showcases Wisconsin's agriculture and its products, especially apple orchards. The festival offers tours of the 14 most outstanding orchards around Bayfield.
The Bayfield Apple Festival was initiated in 1962 by Jim Erickson, a local orchard owner. The first event gathered 5,000 people, and Applefest has been growing in attendance ever since. It has received many awards as the best small-town festival.
The Bayfield Apple Festival features a large fair with over 60 street booths selling fresh food, wines, and local crafts. There is an amusement park with rides for the whole family and live entertainment. An apple peeling contest, Crowning of the Apple Queen, and a Saturday evening fish fry at Lakeside Pavilion are some of the popular events of the festival. However, the biggest highlight is the Grand Parade with over 400 participants and marching bands. The parade is marching down historic Rittenhouse Avenue to Lake Superior.
Find hotels and airbnbs near Bayfield Apple Festival (Map)