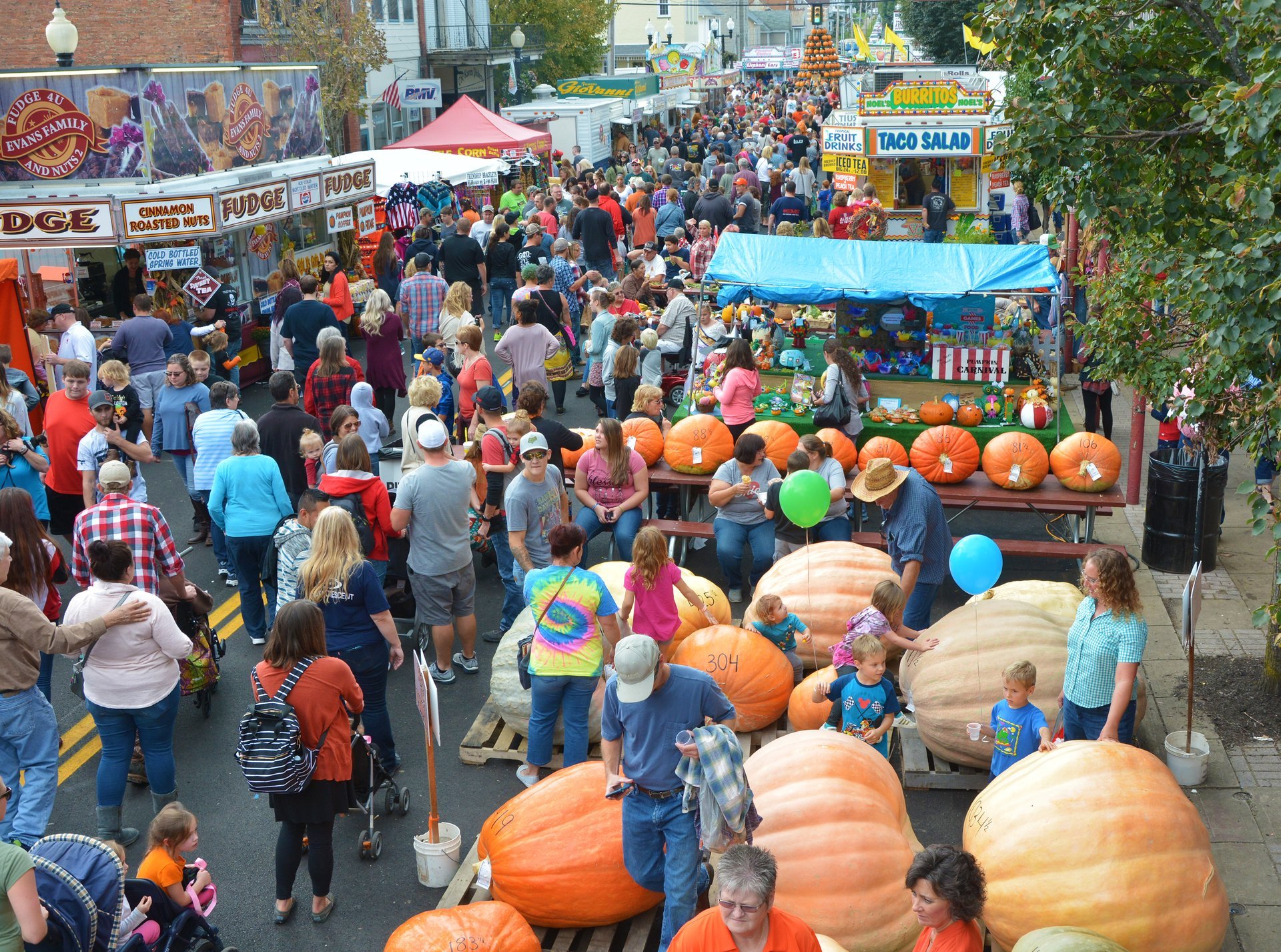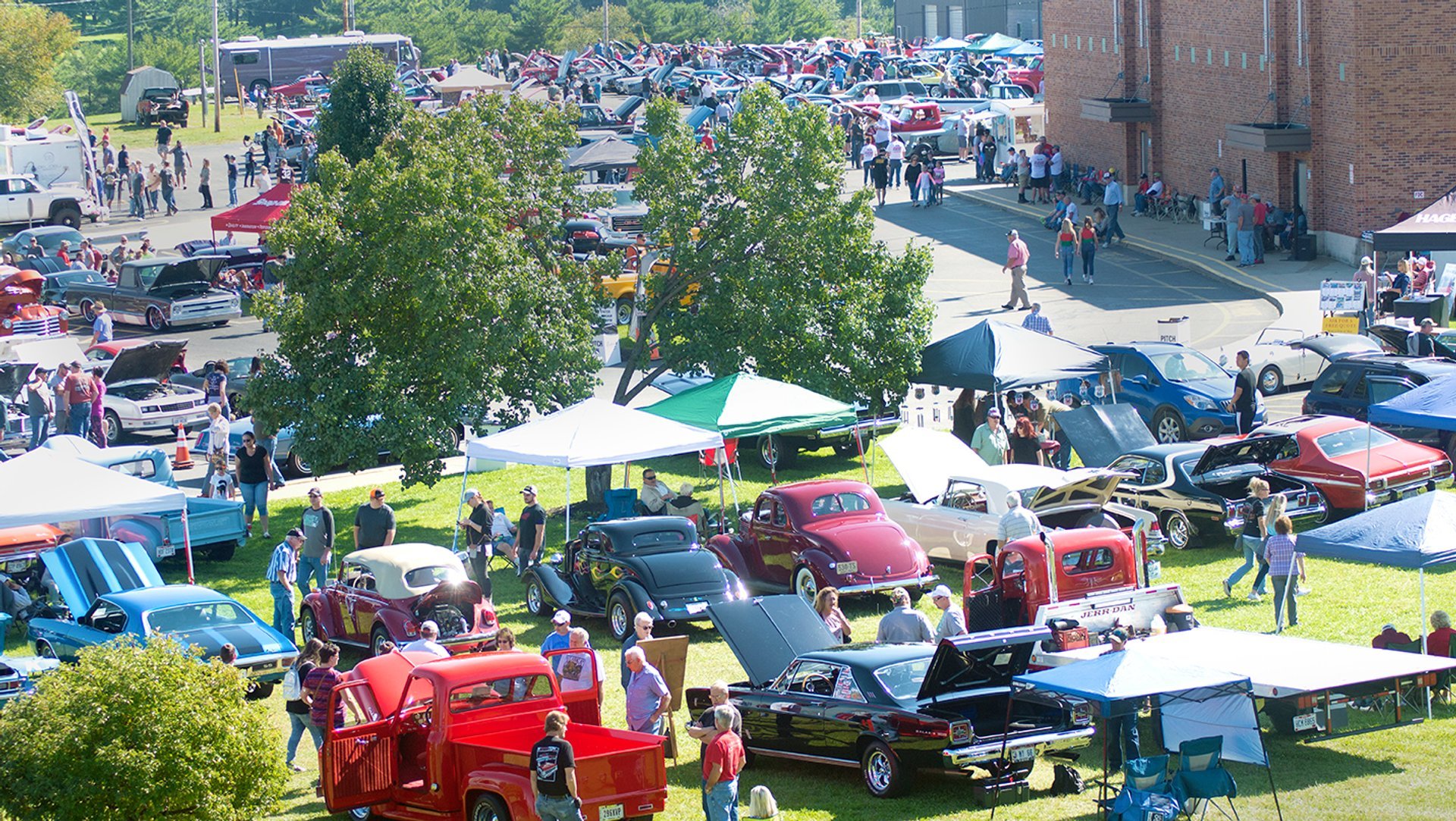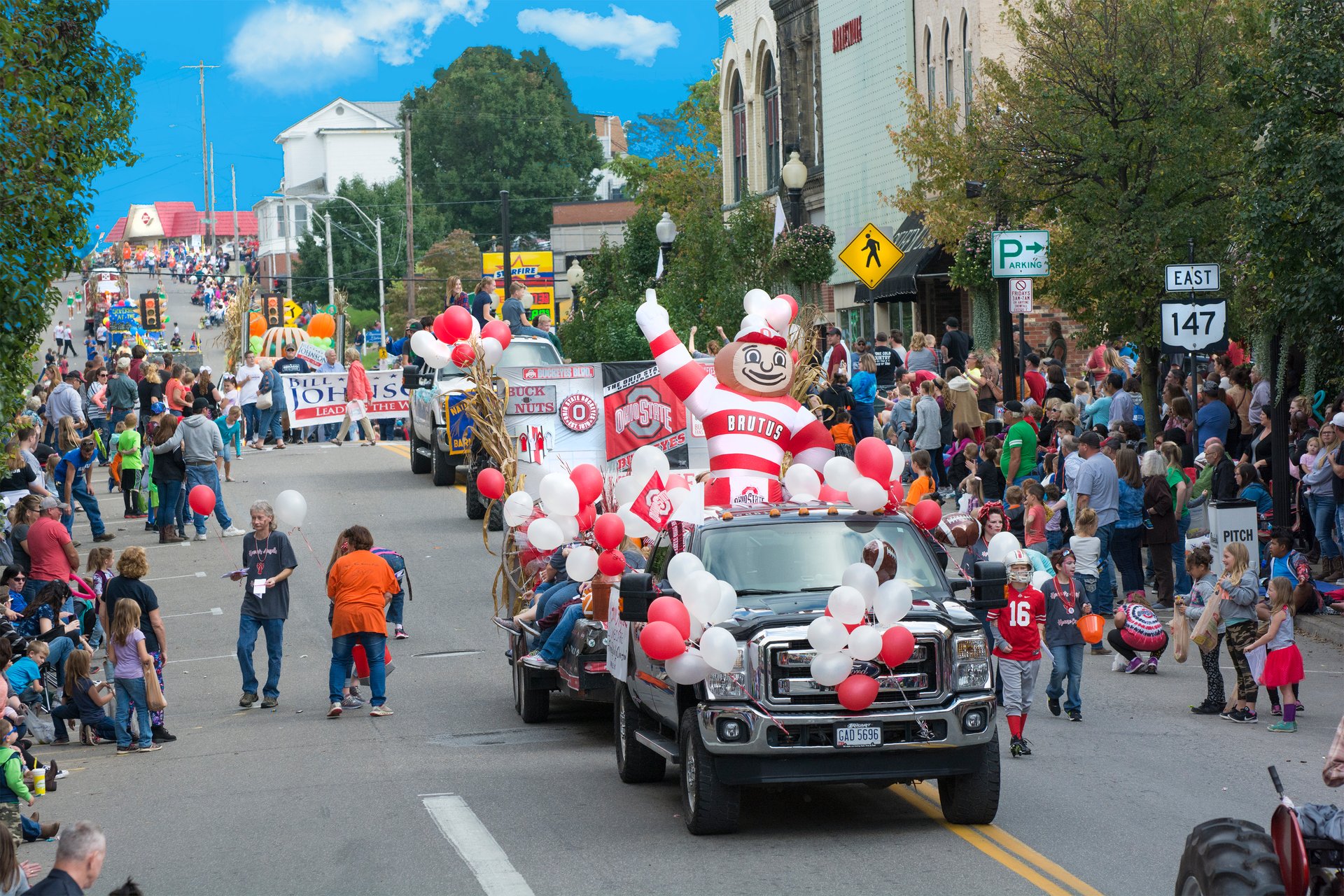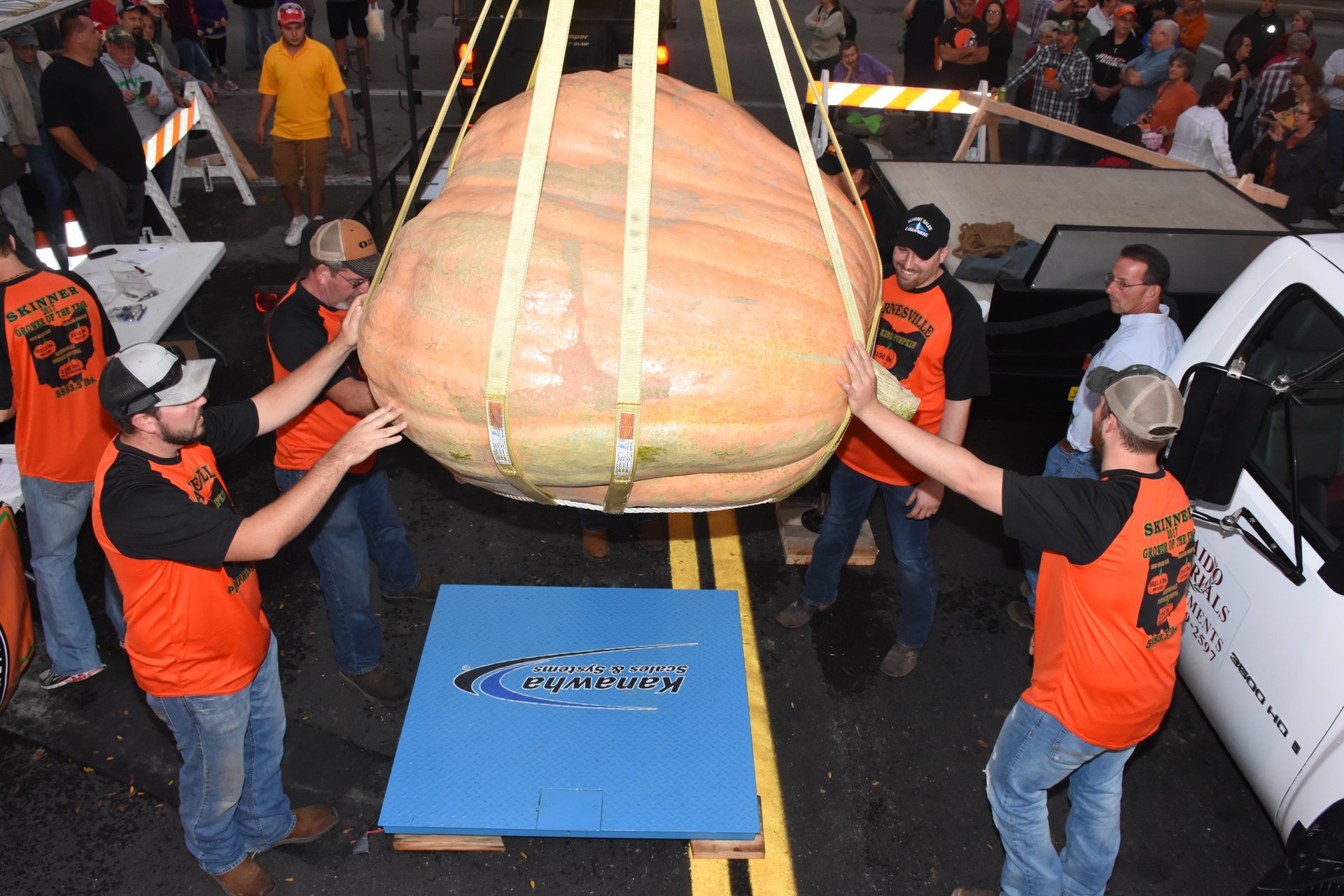 ©
Reed Tychonski / Barnesville Pumpkin Festival
Barnesville Pumpkin Festival
Localizado em
O Barnesville Pumpkin Festival está acontecendo no último fim de semana de setembro em Barnesville, Ohio. O evento celebra a época da colheita de outono com ênfase no cultivo de abóboras. Um dos eventos icônicos do estado, o Barnesville Pumpkin Festival data de 1964. É organizado por um comitê designado localmente e atrai mais de 100.000 participantes.
O Barnesville Pumpkin Festival oferece quatro dias de competições sem parar, entretenimento ao vivo, e delícias culinárias. Os vendedores oferecem artes e artesanato inspirados na colheita, e alimentos sazonais. Mais de 400 carros participam de um show de carros. Há também música ao vivo tocada em dois palcos. Jogos e passeios de diversão incluem o G-Force, The Pumpkin Ride, Monkey Cages, e The Umbrellas.
No entanto, o principal destaque do festival é o concurso de abóbora gigante com uma pesagem de campeões e o Giant Pumpkin Festival Parade. Em 2018, um Rei Abóbora de 686 kg foi vendido por $8.000 no leilão do festival. Os principais eventos do festival ocorrem desde a junção de Chestnut Street e Main Street até a junção de Main Street e Gardner Street, e a partir da interseção de W. Church Street e N. Broadway Street para South Broadway e South Street.
A pesagem anual é realizada na quarta-feira antes do festival. A maioria dos concorrentes tem mais de 650 kg e, portanto, são pesados em uma escala funerária local. O Leilão Anual de Abóbora tem lugar no domingo. O dinheiro arrecadado durante o leilão é usado para organizar o festival.
Encontre hotéis e airbnbs perto de Barnesville Pumpkin Festival (mapa)
Barnesville Pumpkin Festival
Localizado em