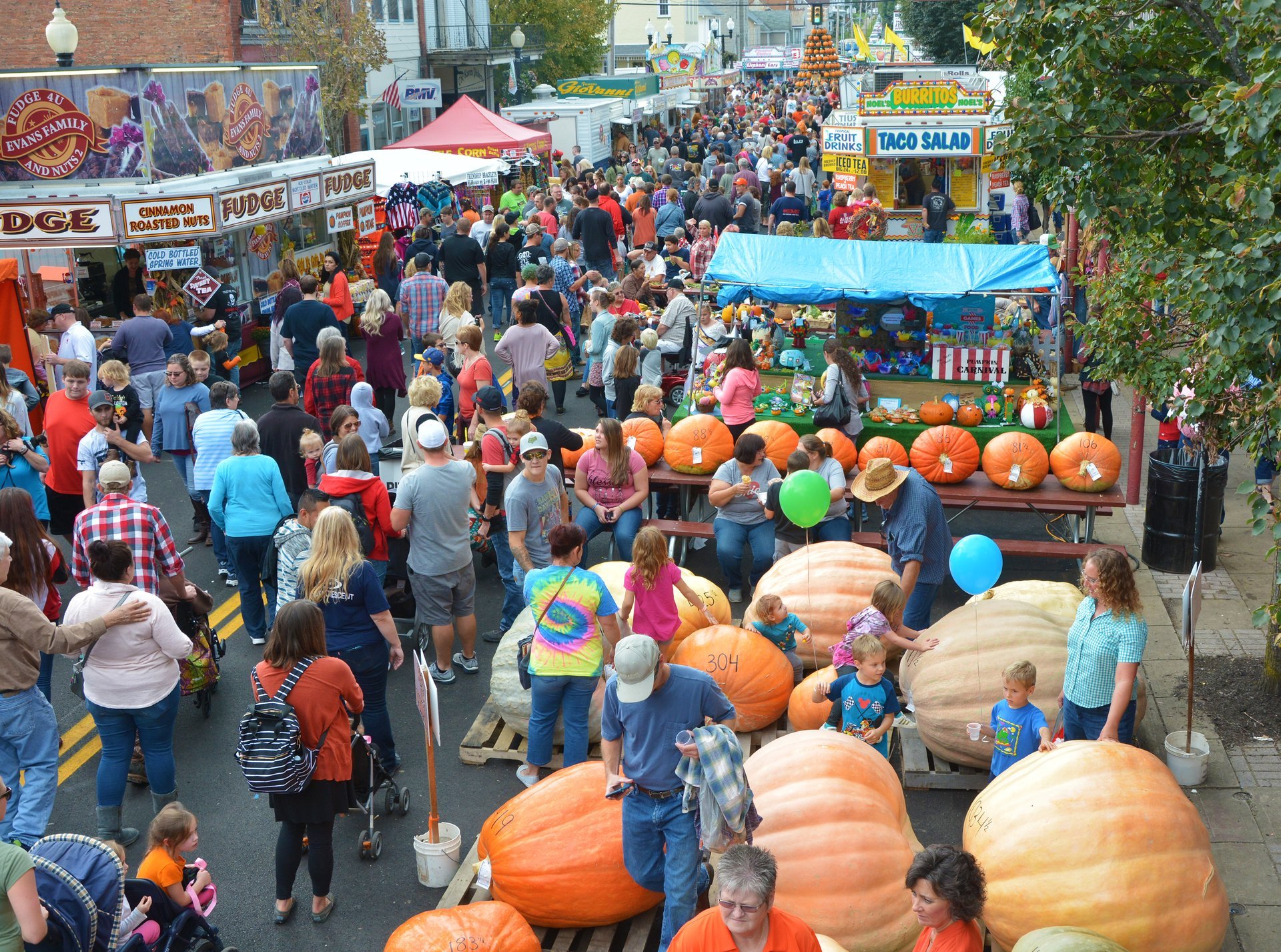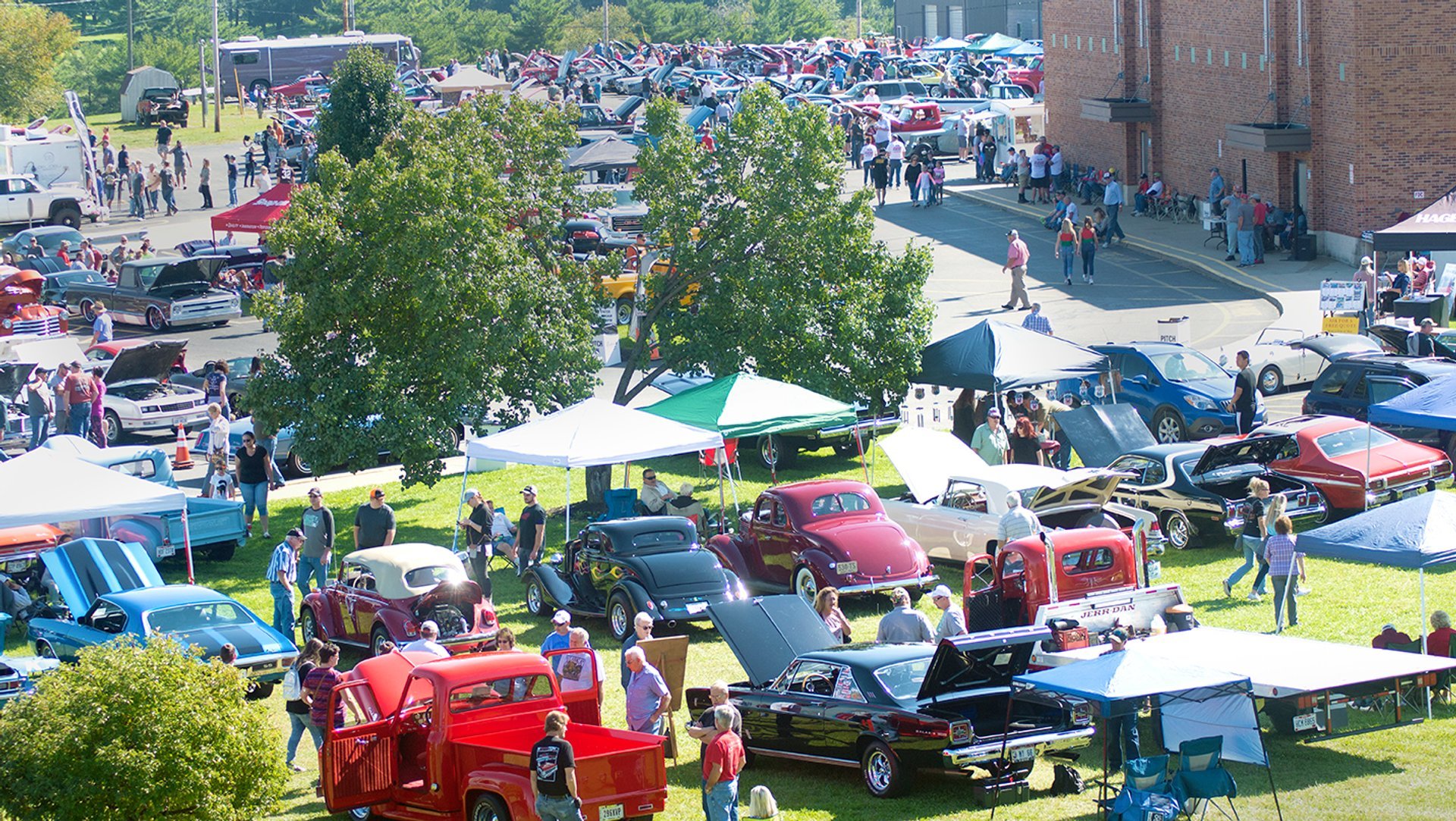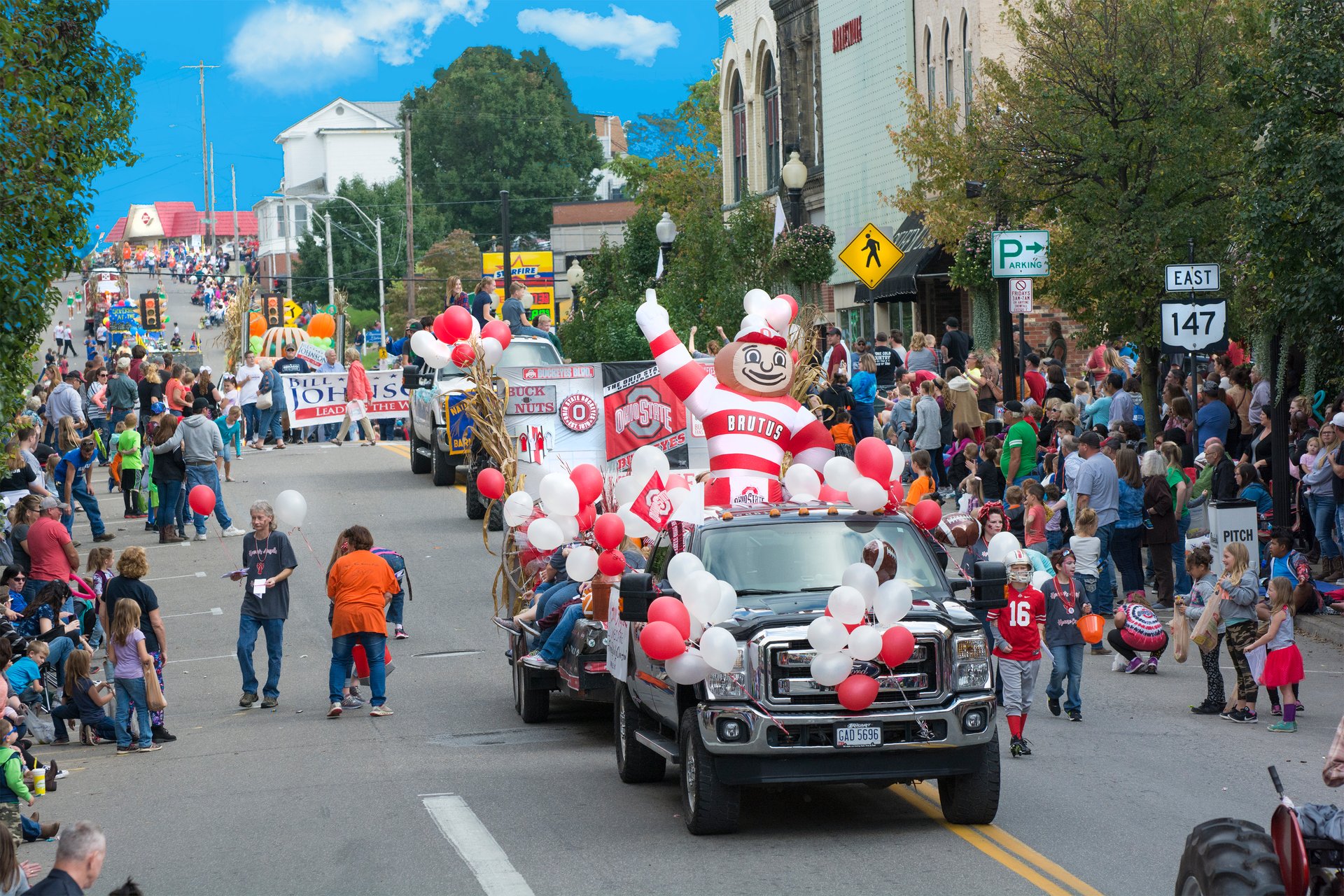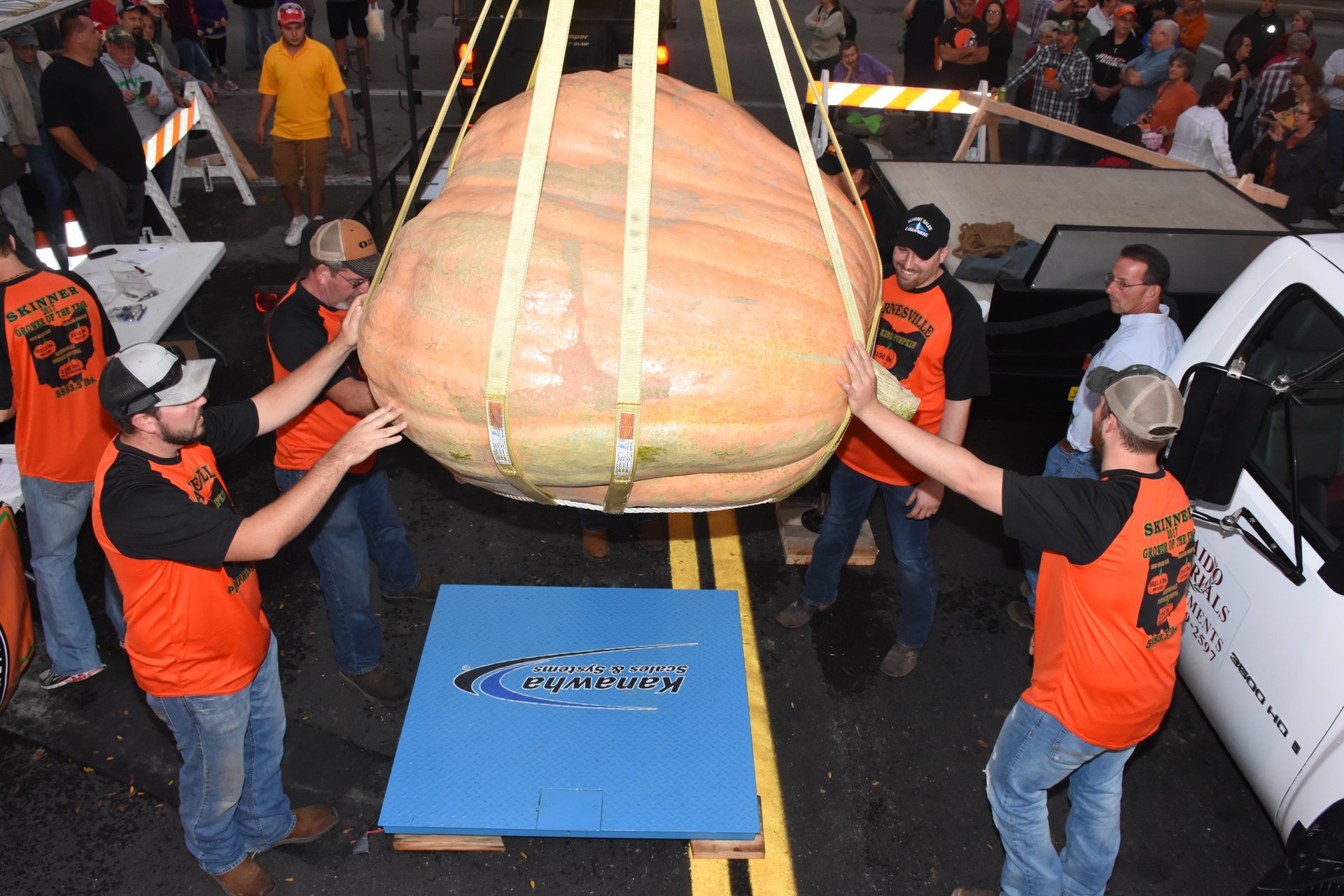 ©
Reed Tychonski / Barnesville Pumpkin Festival
Das Barnesville Pumpkin Festival findet am letzten Septemberwochenende in Barnesville, Ohio statt. Die Veranstaltung feiert den Herbst Ernte Saison mit einem Schwerpunkt auf den Anbau von Kürbissen. Das Barnesville Pumpkin Festival, eines der ikonischen Ereignisse im Staat, stammt aus dem Jahr 1964. Es wird von einem lokalen Komitee organisiert und zieht über 100.000 Teilnehmer an.
Das Barnesville Pumpkin Festival bietet vier Tage Nonstop-Wettbewerbe, Live-Unterhaltung und kulinarische Genüsse. Die Verkäufer bieten ernteinspiriertes Kunsthandwerk und saisonale Lebensmittel an. Über 400 Autos nehmen an einer Autoschau teil. Es gibt auch Live-Musik auf zwei Bühnen gespielt. Zu den Spielen und Vergnügungen gehören die G-Force, The Pumpkin Ride, Monkey Cages, und The Umbrellas.
Das wichtigste Highlight des Festivals ist jedoch der riesige Kürbis-Wettbewerb mit einem Wiegen-in von Champions und der Giant Pumpkin Festival Parade. Im Jahr 2018 wurde ein König Kürbis von 686 kg für $ 8.000 auf der Auktion des Festivals verkauft. Die wichtigsten Veranstaltungen des Festivals finden von der Kreuzung von Chestnut Street und Main Street bis zur Kreuzung von Main Street und Gardner Street und von der Kreuzung von W. Church Street und N. Broadway Street nach South Broadway und South Street.
Das jährliche Wiegen findet am Mittwoch vor dem Festival statt. Die meisten Anwärter sind über 650 kg und werden daher auf einem lokalen Bestattungshauswaage gewogen. Die jährliche Kürbis-Auktion findet am Sonntag statt. Das während der Auktion gesammelte Geld wird verwendet, um das Festival zu organisieren.
Finde Hotels und Airbnbs in der Nähe von Barnesville Pumpkin Festival (Karte)