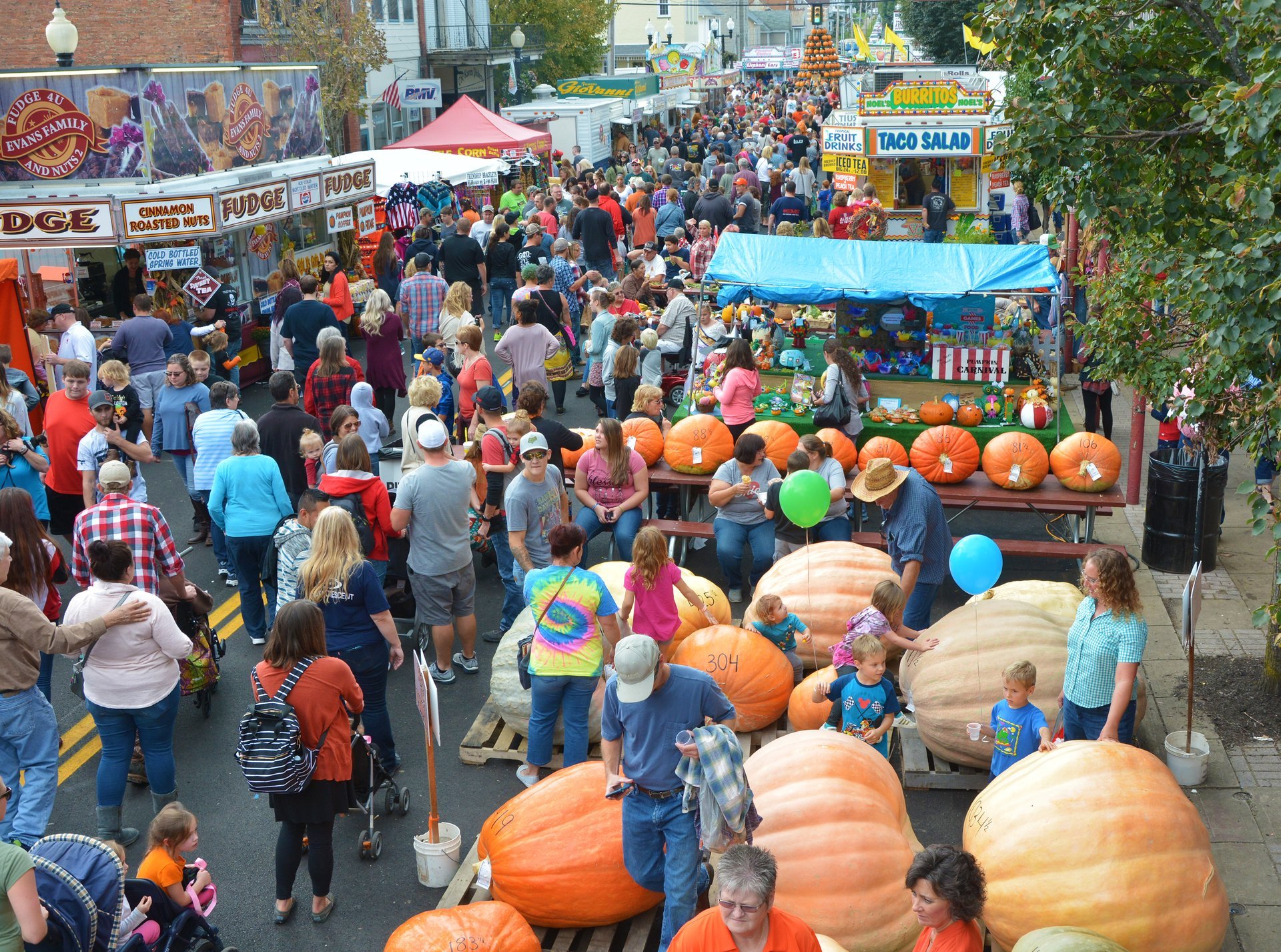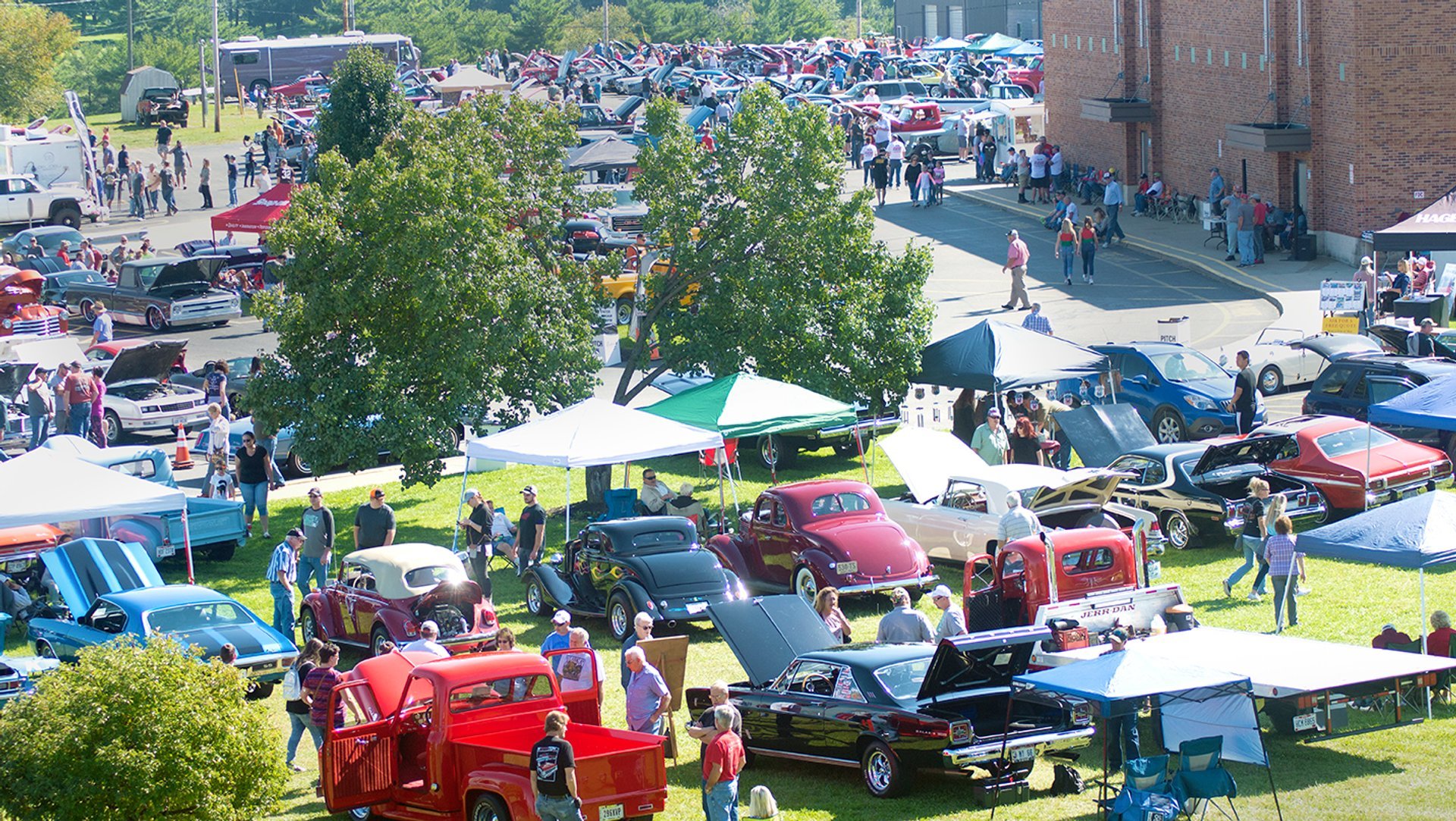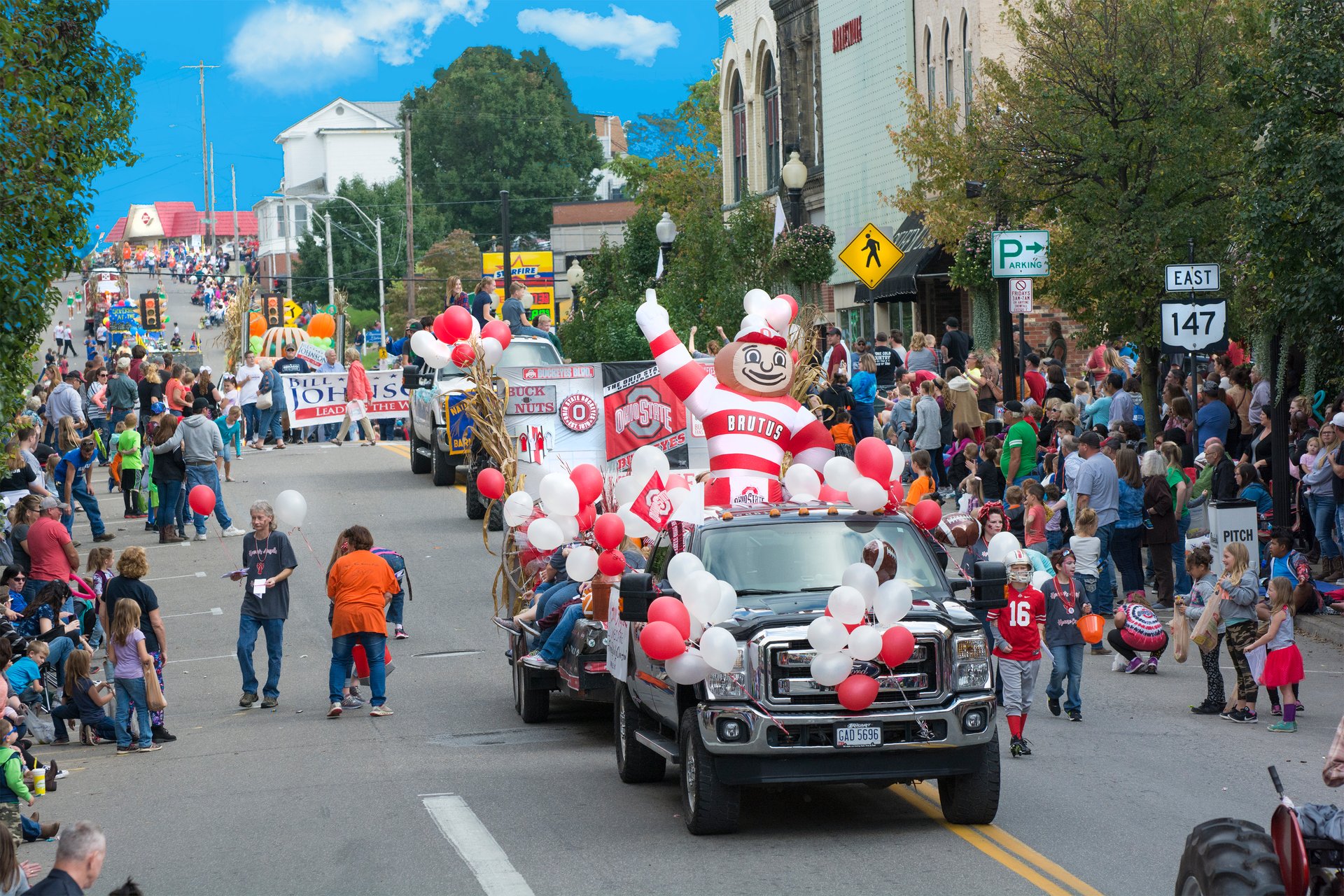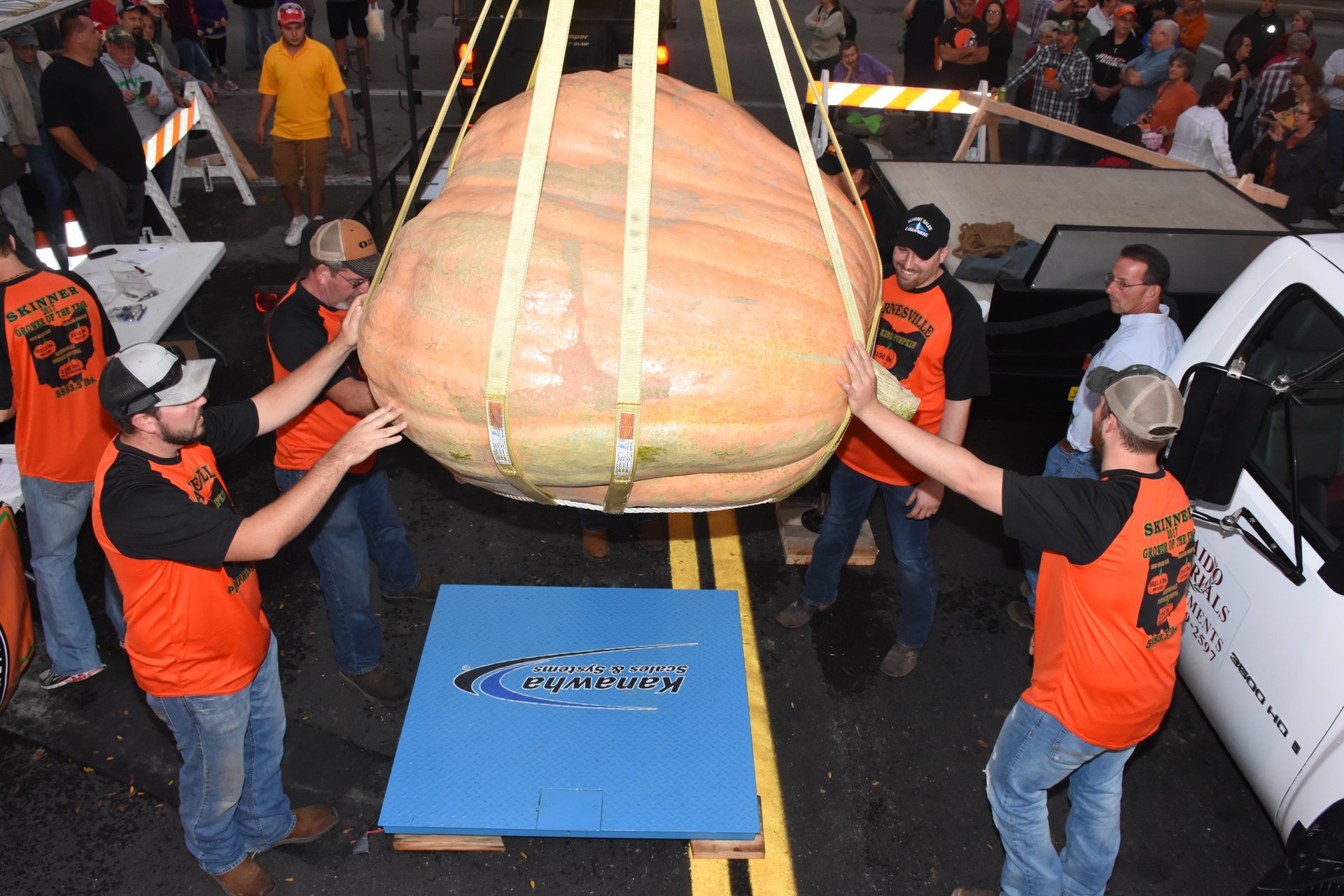 ©
Reed Tychonski / Barnesville Pumpkin Festival
Barnesville Pumpkin Festival
Featured in
The Barnesville Pumpkin Festival is taking place on the last weekend of September in Barnesville, Ohio. The event celebrates the fall harvest season with an emphasis on growing pumpkins. One of the iconic events in the state, The Barnesville Pumpkin Festival dates back to 1964. It is organized by a locally appointed committee and attracts over 100,000 attendees.
The Barnesville Pumpkin Festival offers four days of non-stop competitions, live entertainment, and culinary delights. Vendors offer harvest-inspired arts and crafts, and seasonal foods. Over 400 cars take part in a car show. There is also live music played on two stages. Games and amusement rides include the G-Force, The Pumpkin Ride, Monkey Cages, and The Umbrellas.
However, the major highlight of the festival is the giant pumpkin contest with a weigh-in of champions and the Giant Pumpkin Festival Parade. In 2018, a King Pumpkin of 686 kg (1,511.5 lbs) was sold for $8,000 at the festival's auction. The festival's main events take place from the junction of Chestnut Street and Main Street to the junction of Main Street and Gardner Street, and from the intersection of W. Church Street and N. Broadway Street to South Broadway and South Street.
The annual weigh-in is held on the Wednesday before the festival. Most contenders are over 650 kg (1400 lbs) and thus are weighed on a local funeral home's scale. The Annual Pumpkin Auction takes place on Sunday. The money raised during the auction is used to organize the festival.
Find hotels and airbnbs near Barnesville Pumpkin Festival (Map)
Barnesville Pumpkin Festival
Featured in