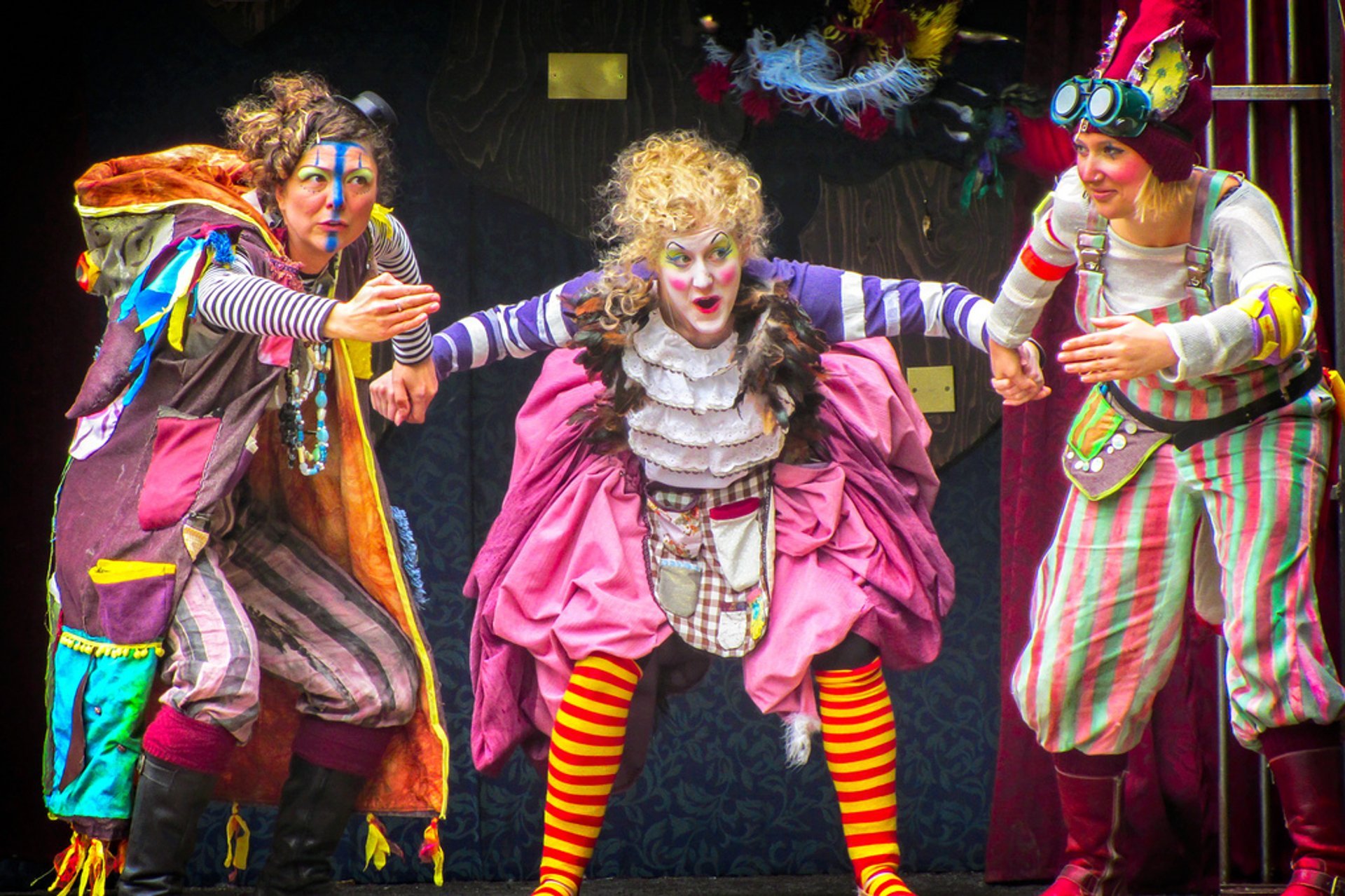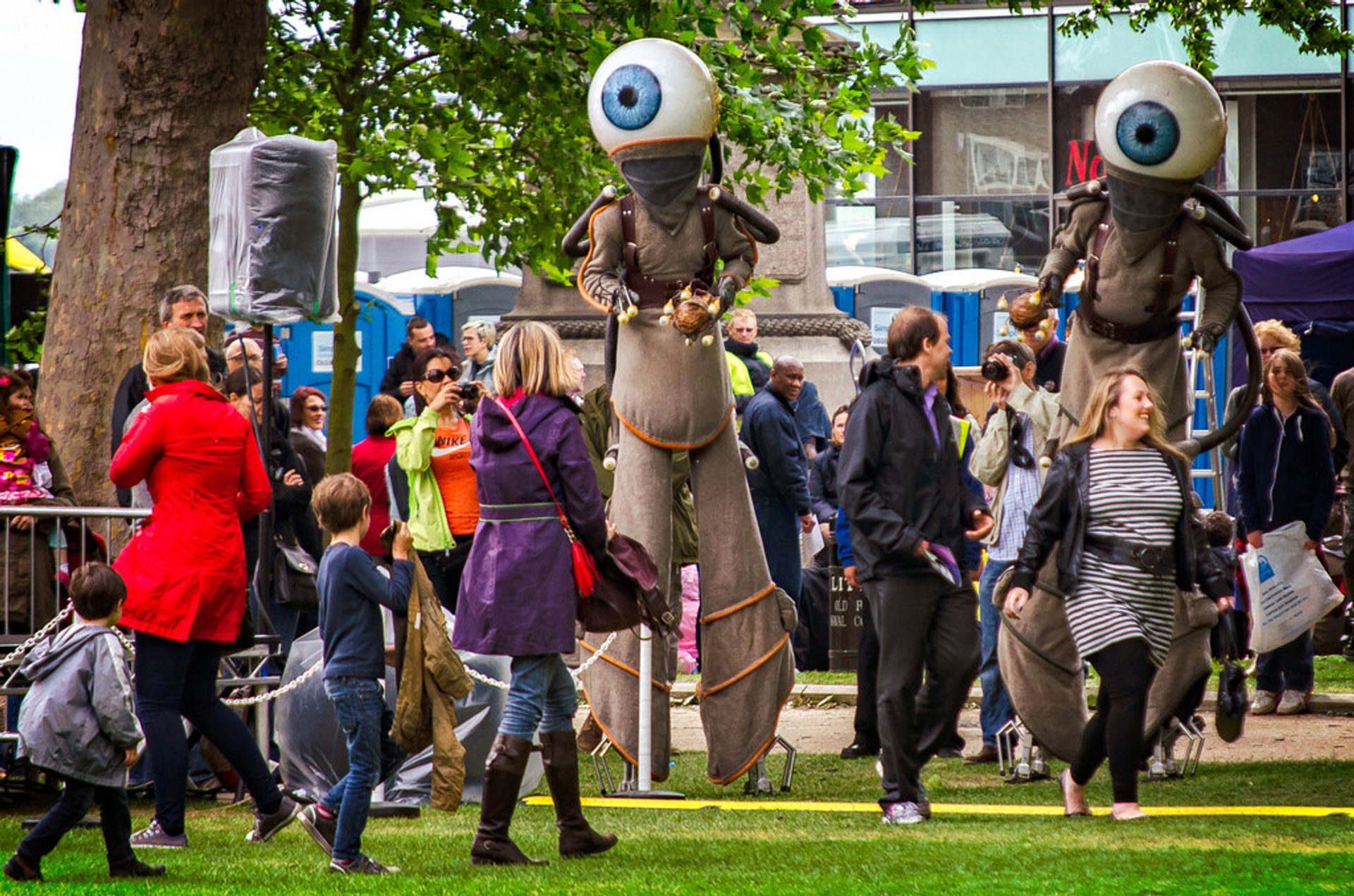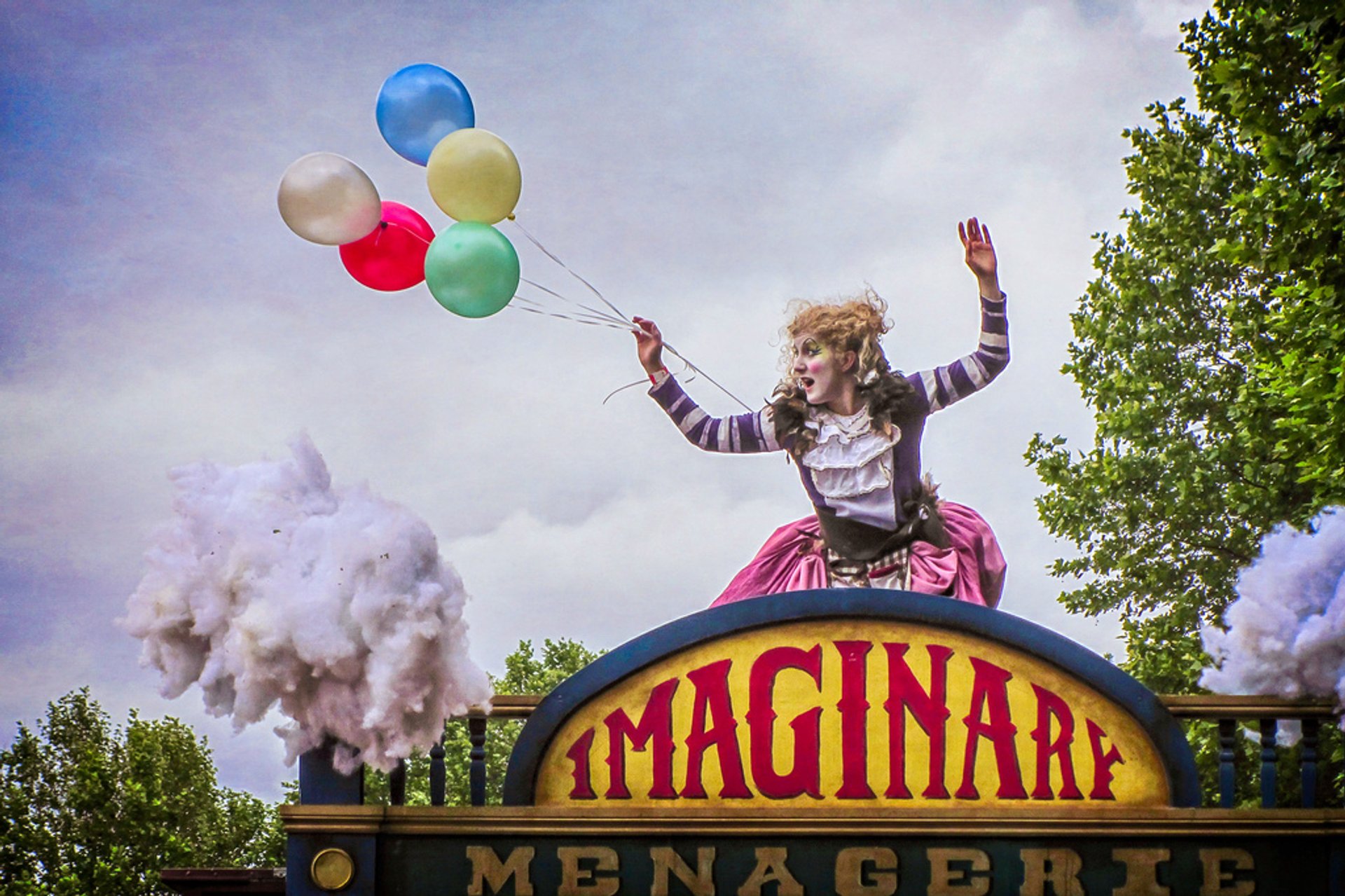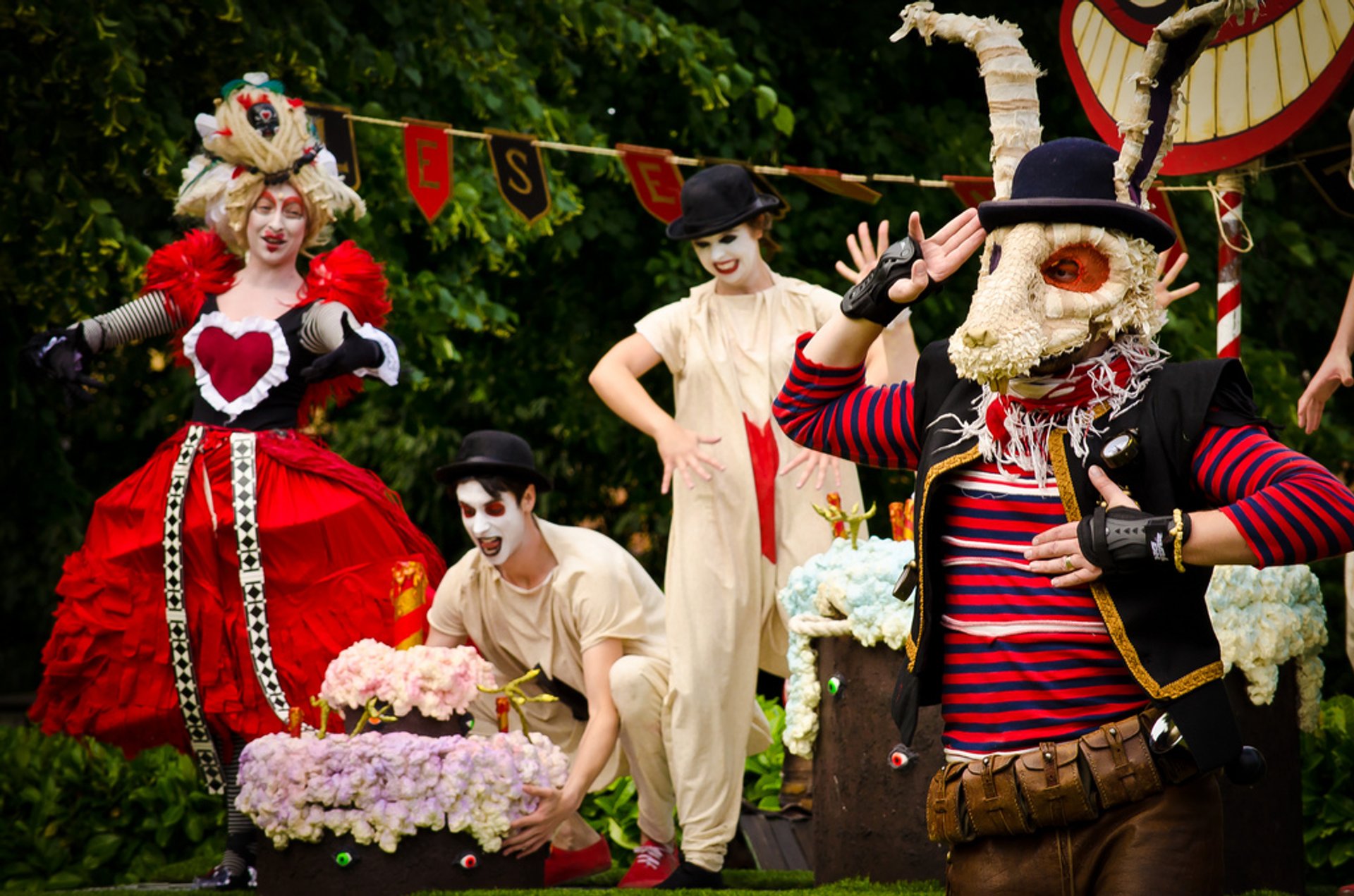 Wenn Sie im Juni in London sind, verpassen Sie nicht die Gelegenheit, das Greenwich + Docklands International Festival zu besuchen – eine echte Extravaganz von Performances, Zirkustricks und Tanz in den südöstlichen Londoner Stadtteilen Greenwich und Docklands
Diese große Veranstaltung vereint Hunderte von nationalen und internationalen Meistern von Theater-, Tanz- und Straßenkünstlern und bietet ein reiches kulturelles Programm an offenen und geschlossenen Konzertorten. Live 3D-Präsentationen, Street Art, Pop Art, Klassiker, alternative Kunst und Comedy-Stand-up finden Sie hier – für jeden etwas dabei!
Die Greenwich and Docklands International Festival bietet auch eine Reihe von besonderen Veranstaltungen, wie Dancing City, eine Reihe von Outdoor-Tanz in Canary Wharf Straßen, Parks und Flussufer. Weitere Highlights sind Hunderte von Tauben, die über die Themse fliegen, mit kleinen LED-Leuchten, die an ihren Körpern angebracht sind.
Festival of Street Art Greenwich + Docklands ist wahrscheinlich das größte Outdoor-Festival des Londoner Sommers. Die meisten Veranstaltungen sind kostenlos und für die ganze Familie geeignet. Das stimmungsvolle Flussufer in der Nähe der Bazalgette Pumping Station in Thamesmead oder die historische Umgebung des Royal Arsenal Woolwich - dieses Festival hilft auf jeden Fall London aus einem ungewöhnlichen Blickwinkel zu entdecken.
Finde Hotels und Airbnbs in der Nähe von Internationales Festival Greenwich + Docklands (Karte)