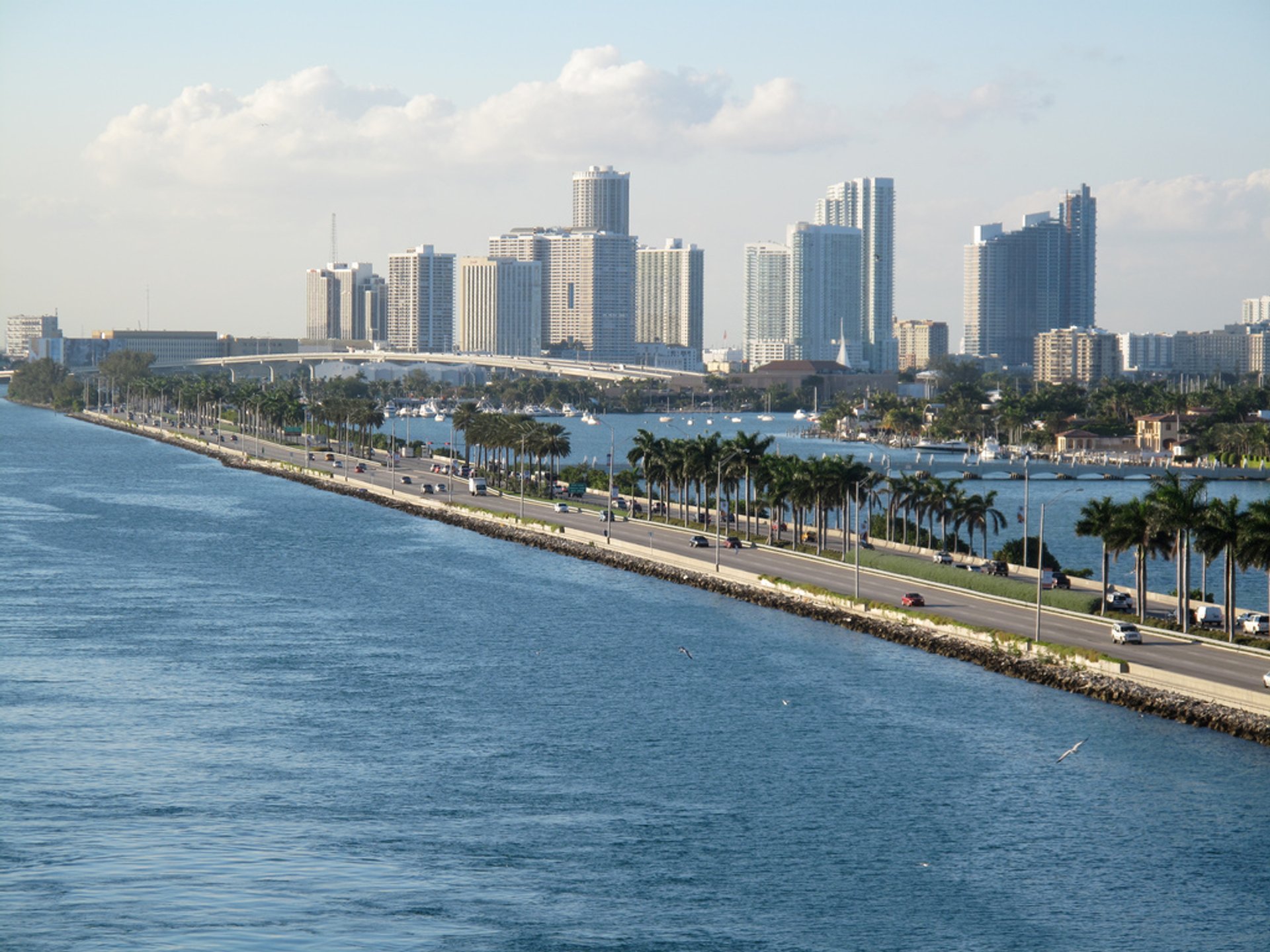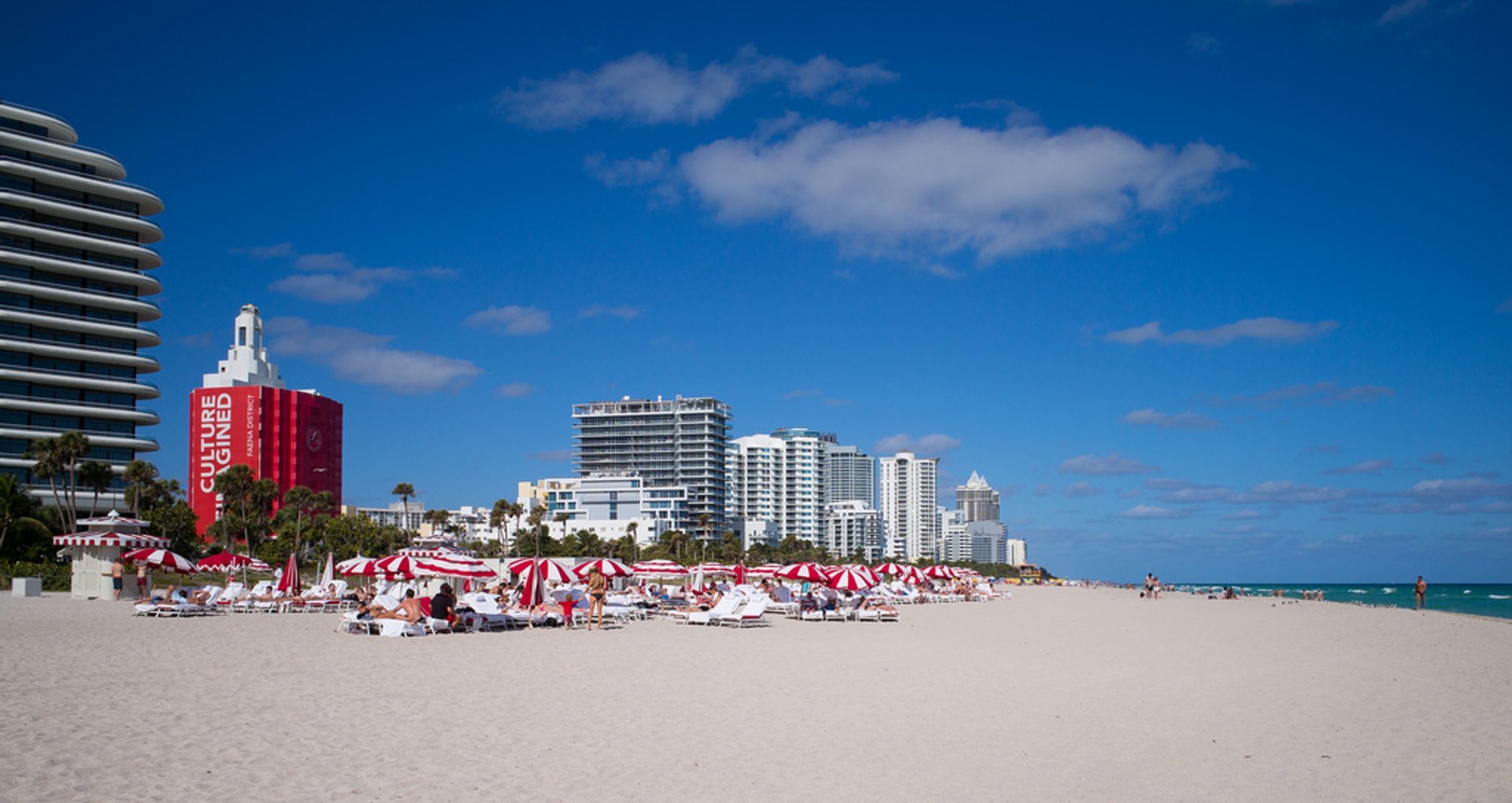 Miami vacation can be a wonderful winter break for people, who want to escape cold weather and snow. The city has a subtropical climate, thus it is warm year-round, even in winter. Winter is also considered to be a rainless period. The dry season in Miami starts in November and lasts until April.
November marks the end of the tropical storm season. The temperature drops slightly. Thus, it is the perfect time for all kind of outdoor activities. Beaches become less crowded.
December and February are the driest months of the year, January is wetter than the rest. But the whole period is sunny and crisp. Water stays as warm as the air temperature, thus everyone can still enjoy outdoor and water activities.
In March and April, the temperatures are pleasant and you can enjoy from 9 to 12 hours of sunshine. April is your best bet for a dry stay, with a good compromise of warm temperatures too.