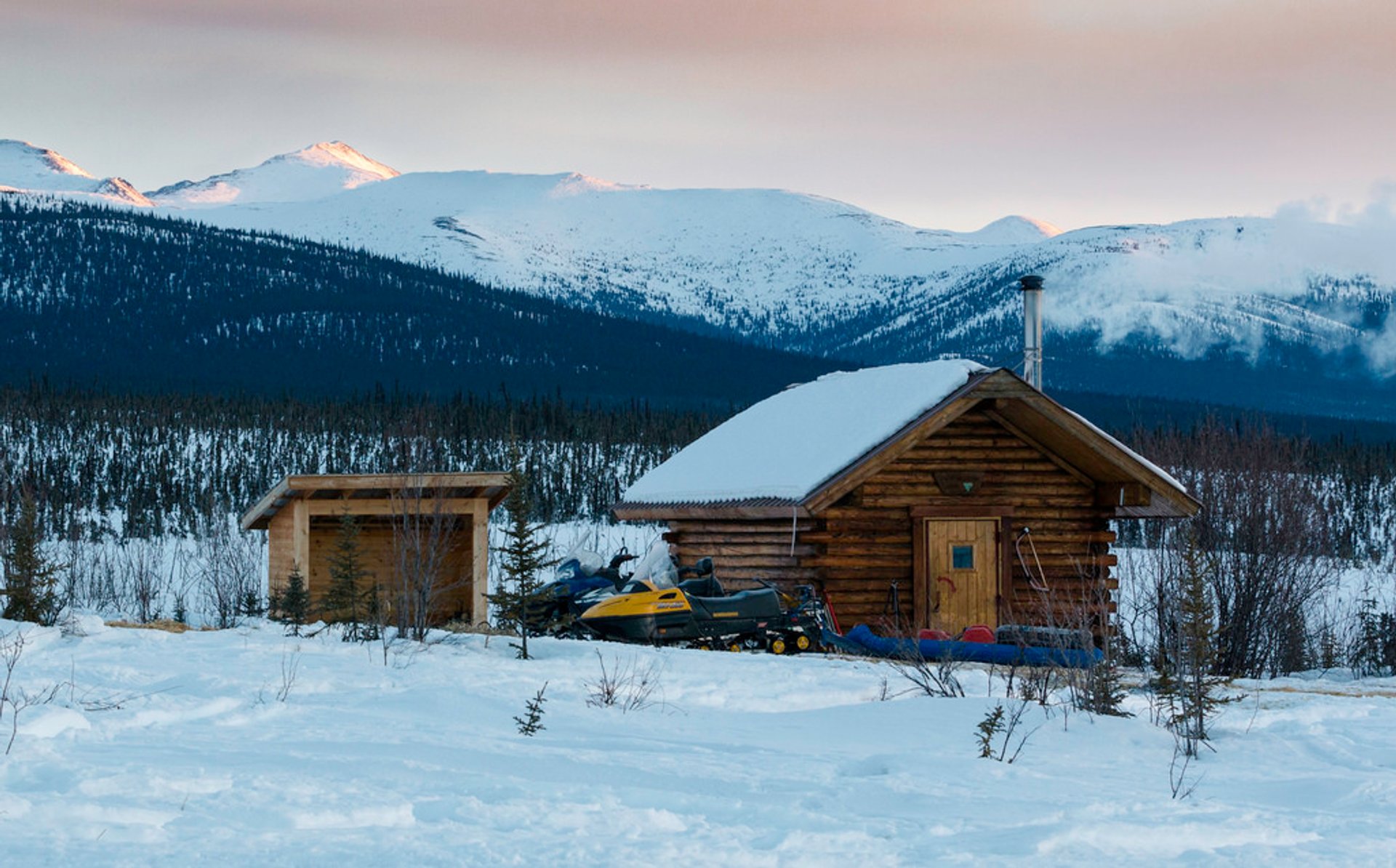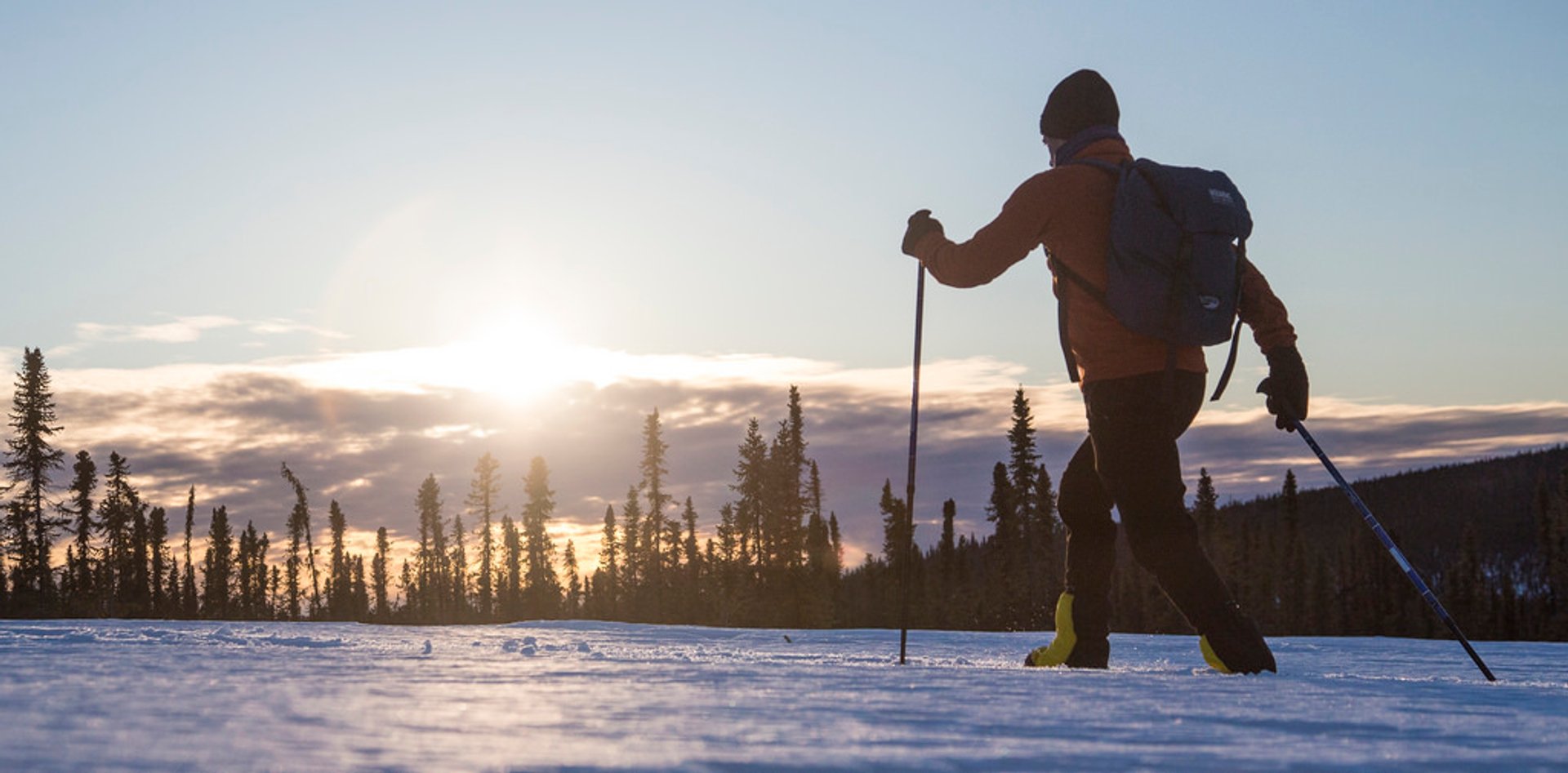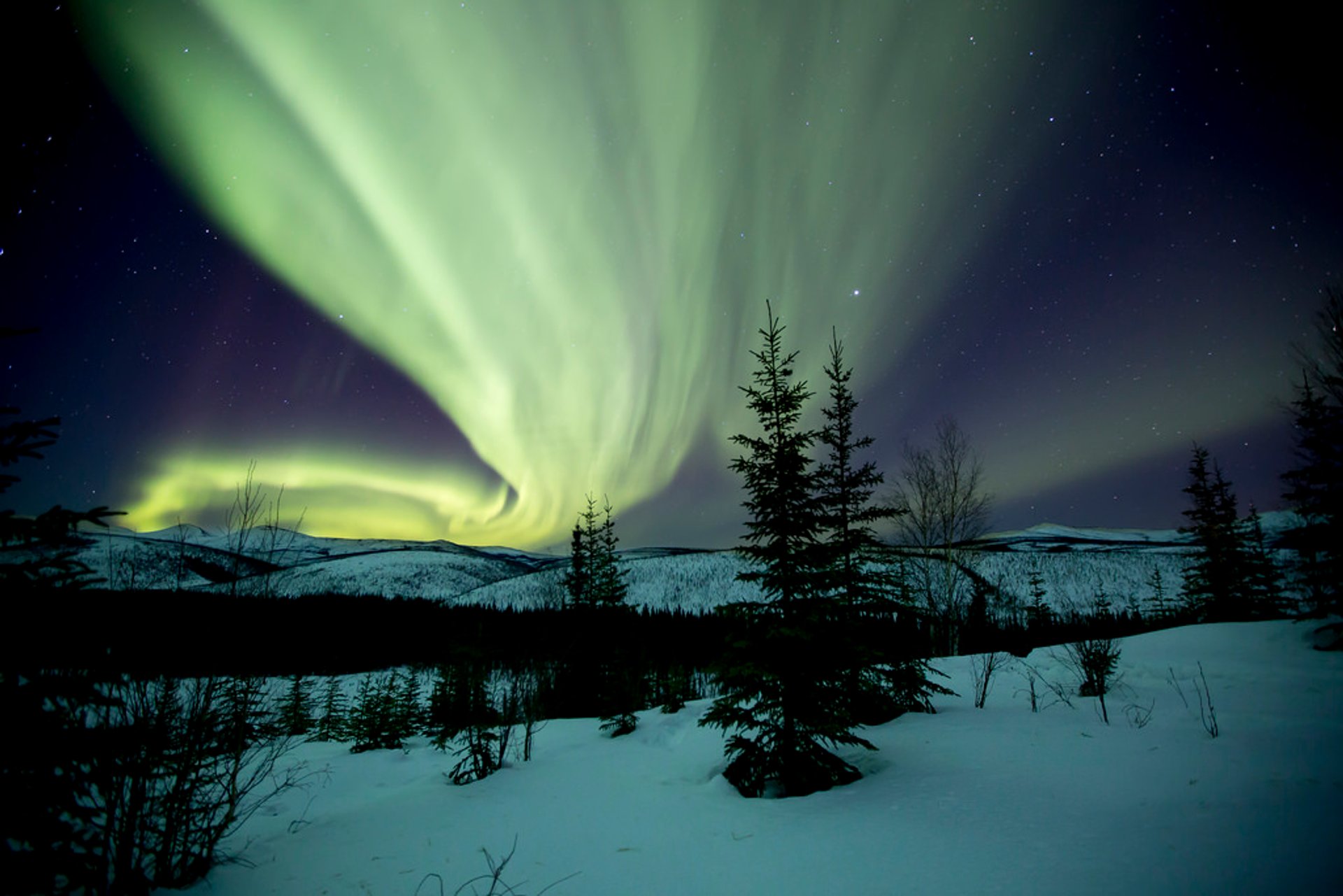 Alaskan winters are indeed cold, but they actually might be milder than you think. Far North region with tundra climate is the only part of the state where winter temperatures reach extreme numbers. Visiting this region is not recommended in the winter unless you have special clothes and equipment. However Southcentral and Southwest regions can be a pleasant destination for a winter vacation, as the temperatures are much milder than in the North, and the abundance of snow ensures great skiing and other activities.
The temperature start to drop in Alaska in October. Be ready for the first frost and the first snow. Winter storms do happen often during this time of the year. Some major blizzards and lost of snowfall hit Alaska in November, December, and February. March still feels like winter, the snow starts to melt only in April.
Daylight shortage is the major problem with Alskan winter. While Anchorage has 6 hours of daylight in December, Far North region experiences Polar night phenomenon.
Anchorage in fact has a quite mild climate due to its location. Winter weather in the city is not that different from Chicago. But be prepared for winter storms which take place roughly every two weeks and may lead to roads and airports closure.