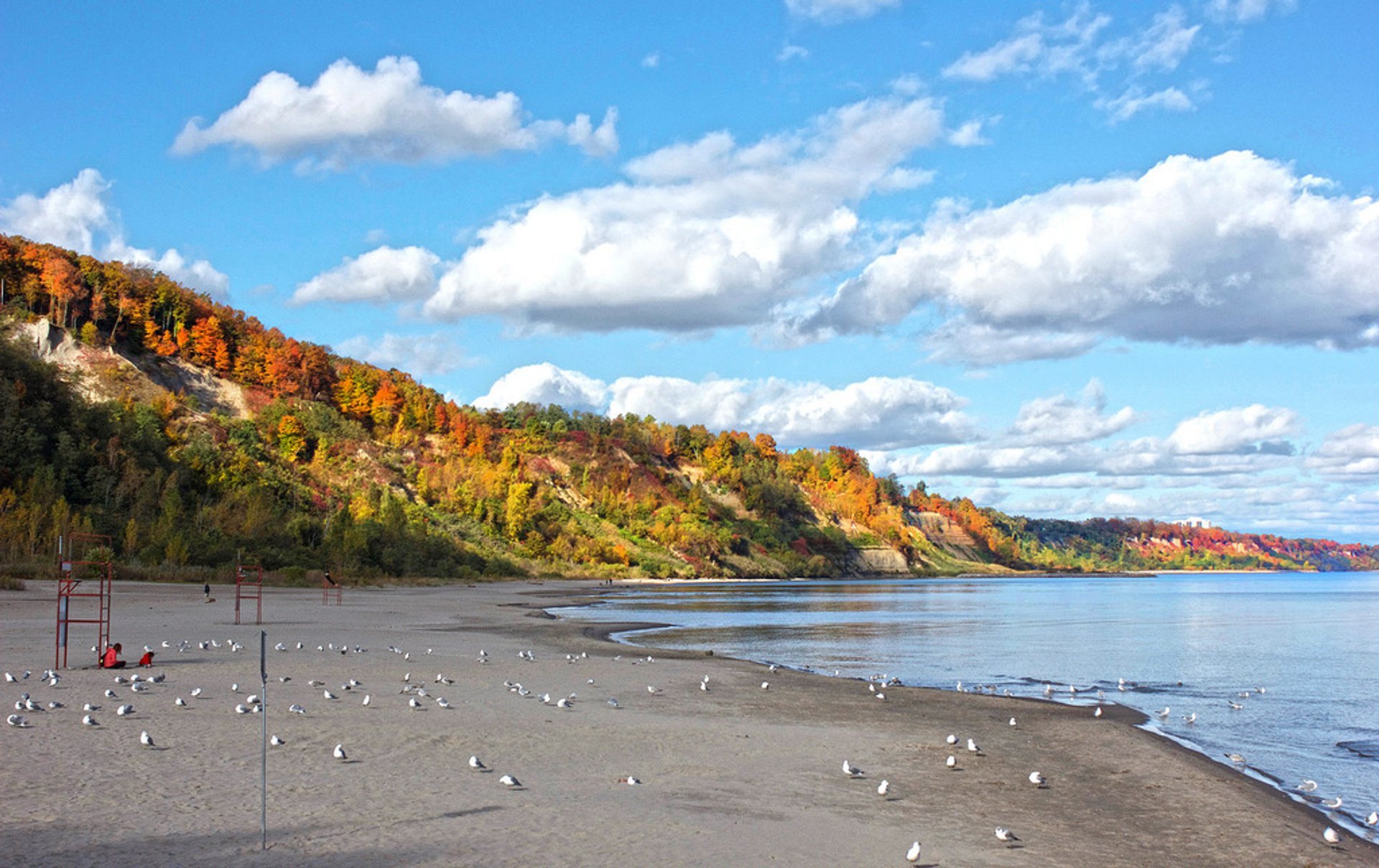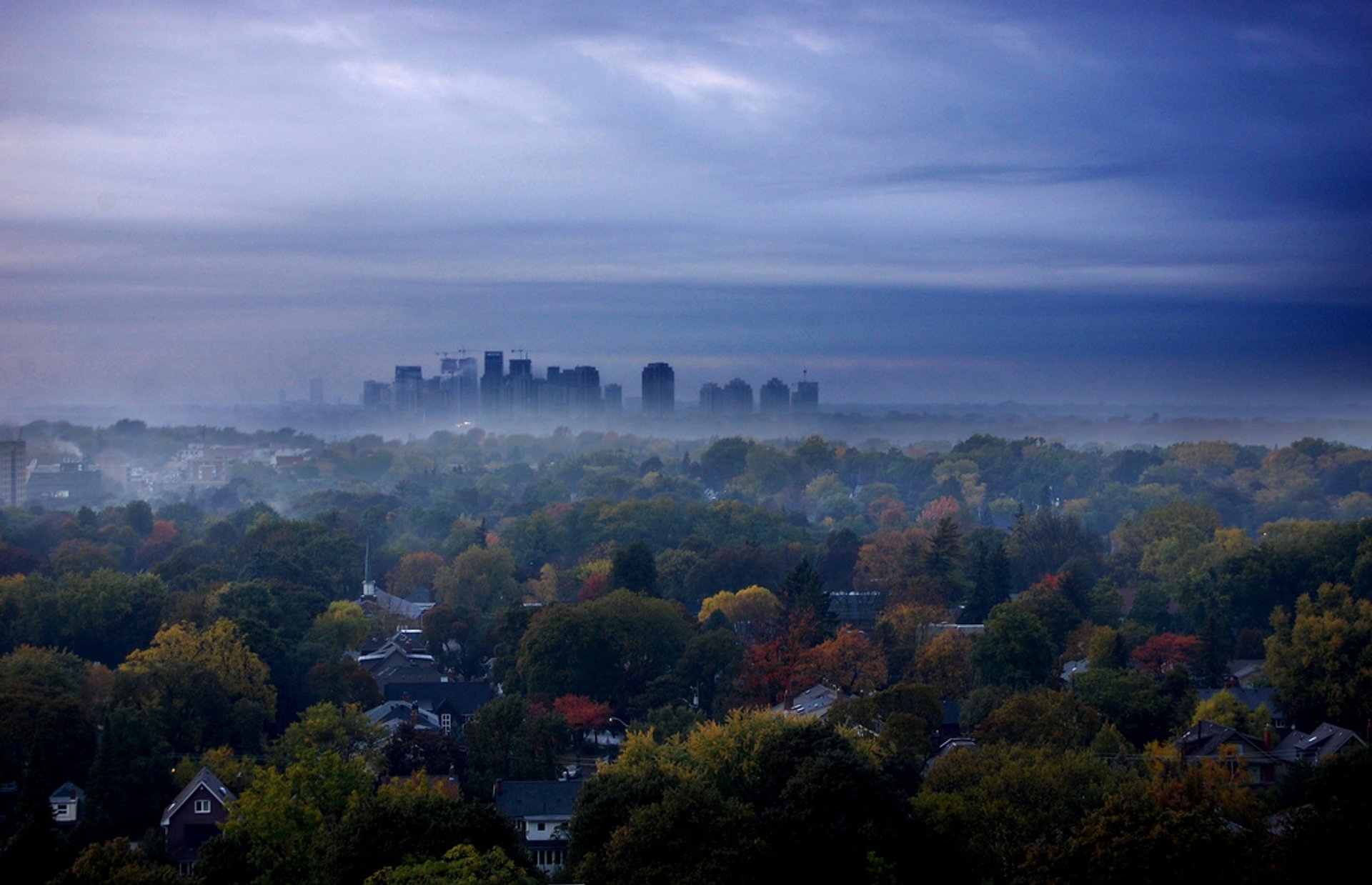 The first half of September resembles summer, and pleases with continuously hot weather. The second half sees the summer's surrender. Air temperature drops, the trees start to turn yellow.
Sheer autumn invades Toronto in October, changing the leaves' colour into various shades of yellow and red. Moderate air temperature and little to no rain prove the season provides quite appealing weather conditions to enjoy the city.
Late autumn is less welcoming. It's grey and cold, the air cools down. Rains and harsh cold winds come back. Days are short, sunshine is scarce. One needs to hold on for a while until winter comes to brighten dull sceneries with the first snow.