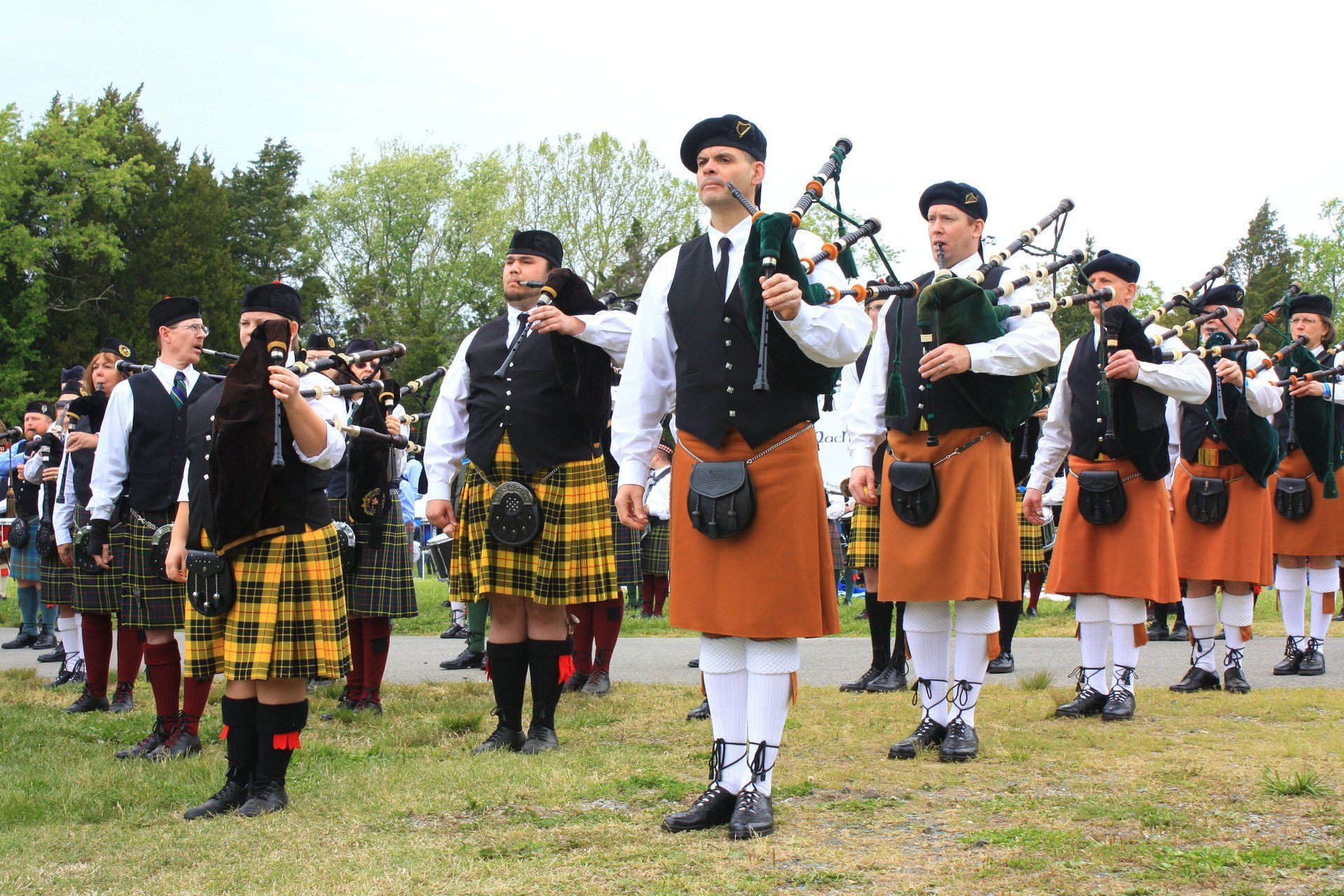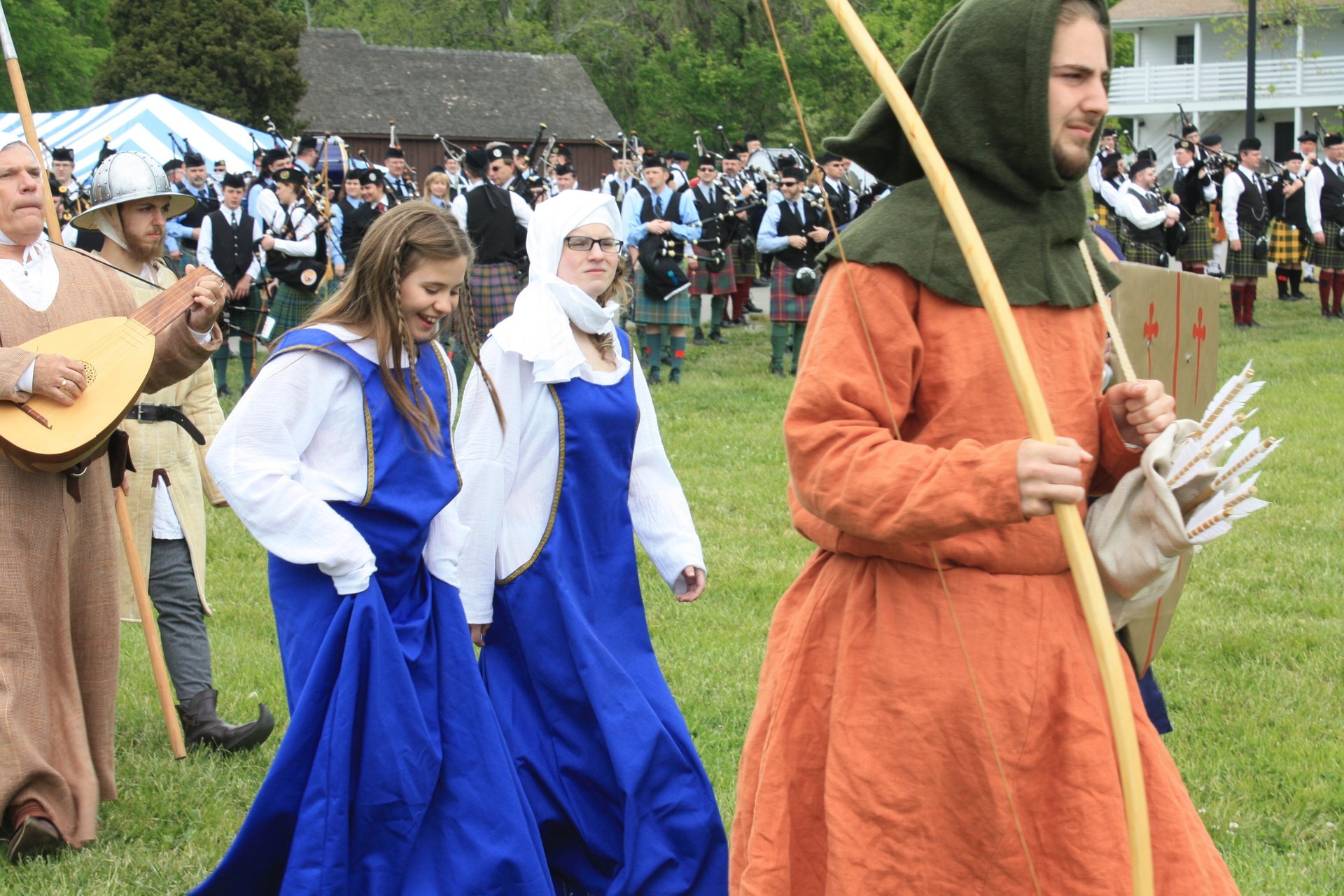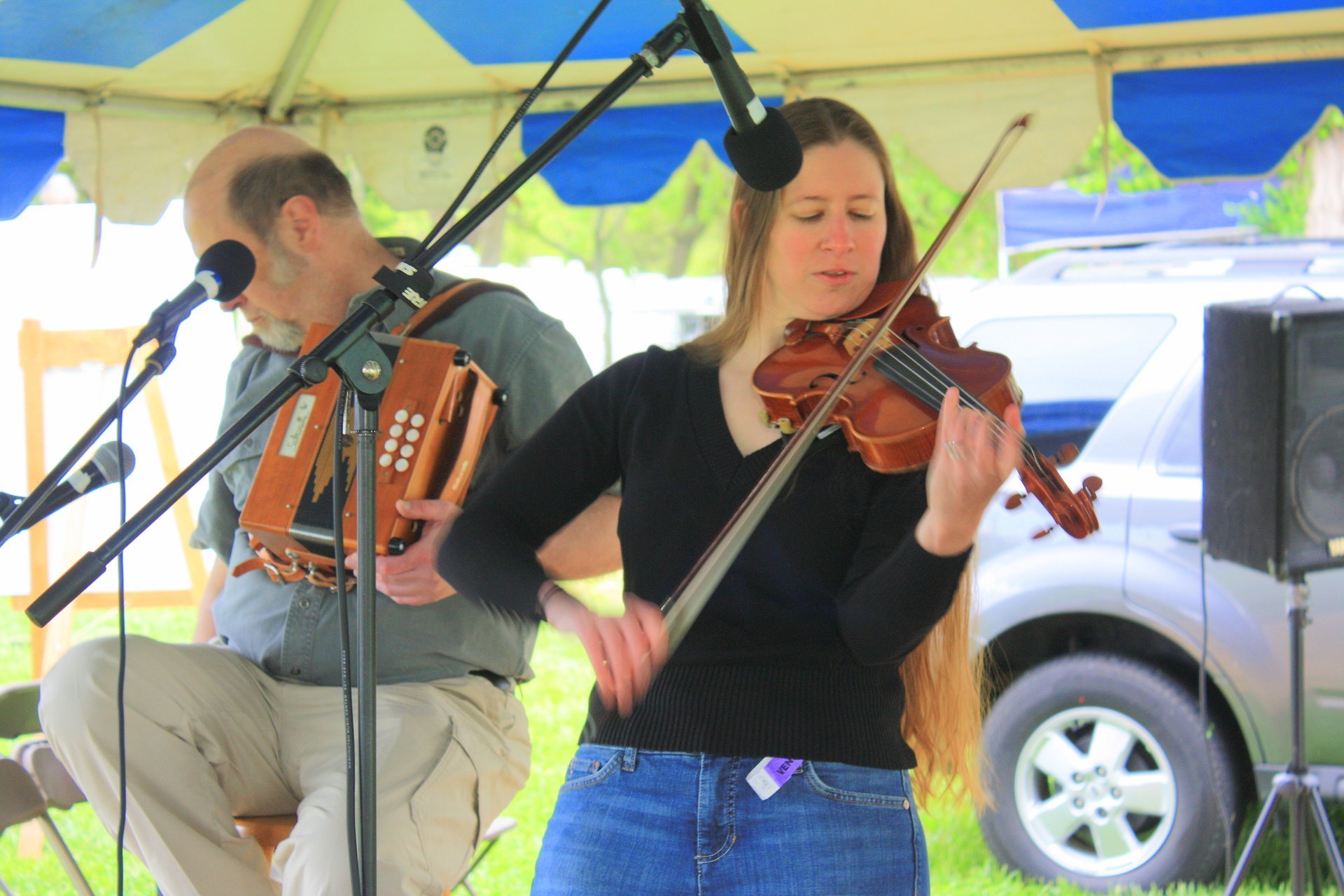 ©
Celtic Society of Southern Maryland
Das Southern Maryland Celtic Festival findet am letzten Samstag im April im Jefferson-Patterson Park and Museum in St. Leonard, Maryland. Eine der größten keltischen Veranstaltungen an der Ostküste ehrt das Erbe der Iren, Bretonen, Cornish, Manx, Schotten und Walisen. Etwa 50 Clans und Gesellschaften machen Geschichtenerzählen Präsentationen, Tanzaufführungen, musikalische Demonstrationen und konkurrieren in verschiedenen sportlichen Wettbewerben. Die Atmosphäre spiegelt die der Highland Games and Gatherings wider. Das Festival bietet einige Bühnen, die walisische, irische und schottische Musik spielen. Eine der Hauptattraktionen des Festivals, keltischer Markt, bietet sowohl Essen als auch Kunst und Handwerk der alten Welt. Die Nacht endet mit einer kostenlosen Ceilidh Party im Tanzpavillon mit Country Dance.
Live-Musik auf drei Bühnen zeigt einige international bekannte Bands. Musikanten konkurrieren mit keltischer Harfe, in schottischem Gefieder, Pfeifen, Trommeln und Highland-Tanz. Der Eintrittspreis beträgt $25. Kinder unter 12 Jahren können kostenlos kommen.
Das Southern Maryland Celtic Festival wird seit 1976 von der Celtic Society of Southern Maryland organisiert. Die Gesellschaft hält auch die Winter Celtic Music Concert Series, Annual Robert Burns Memorial Dinner, Scotch Tastings und andere Veranstaltungen.
Finde Hotels und Airbnbs in der Nähe von Southern Maryland Celtic Festival (Karte)