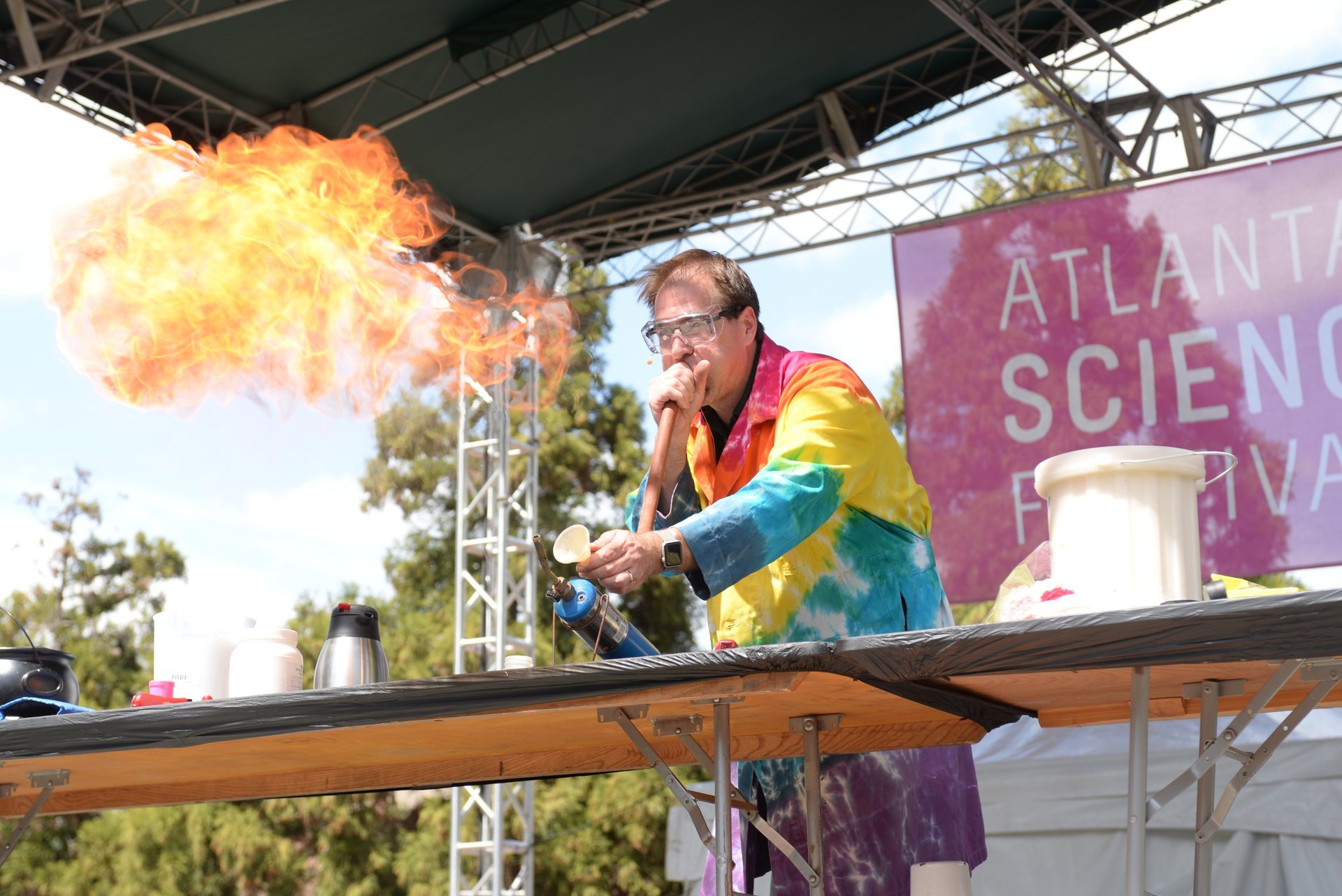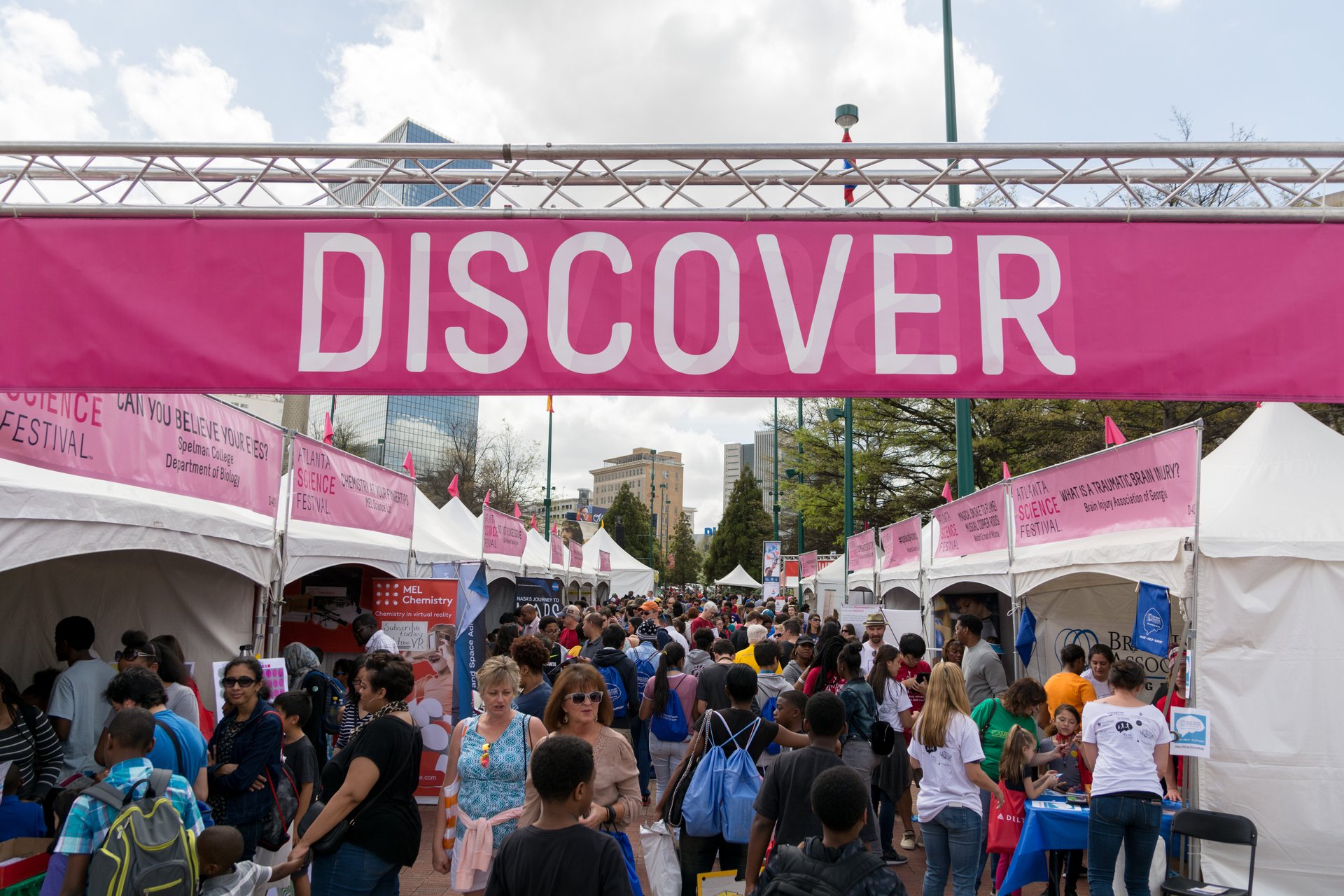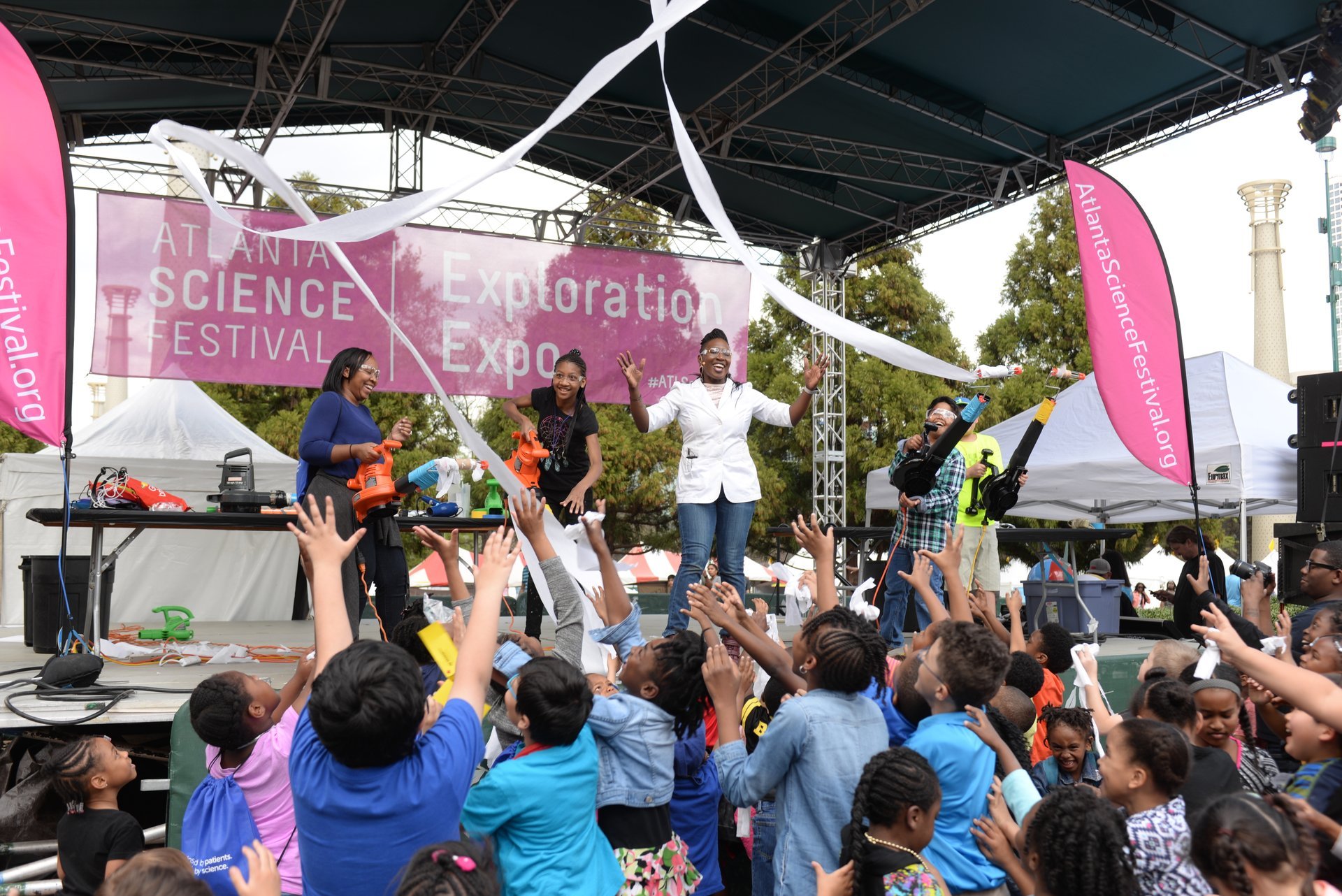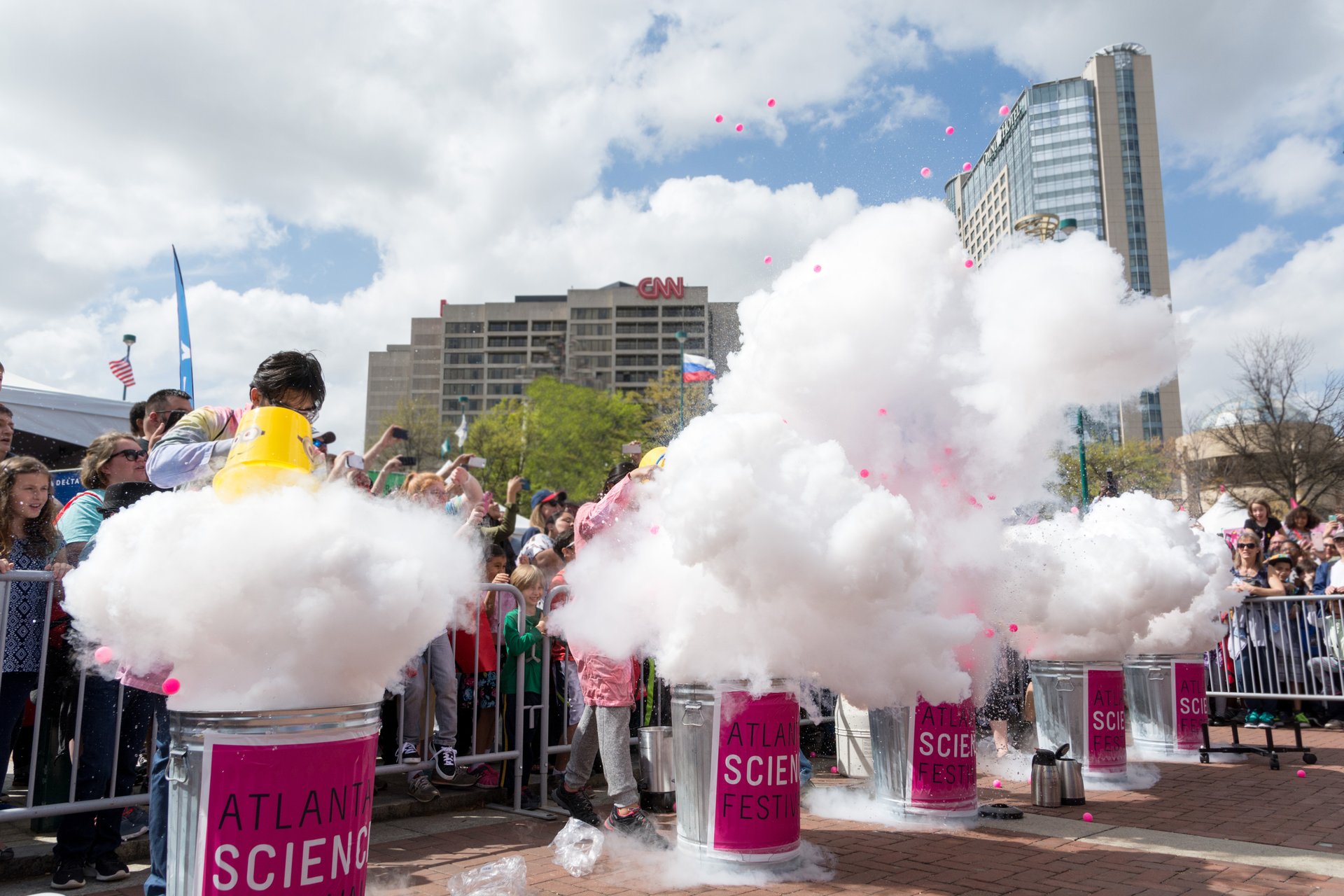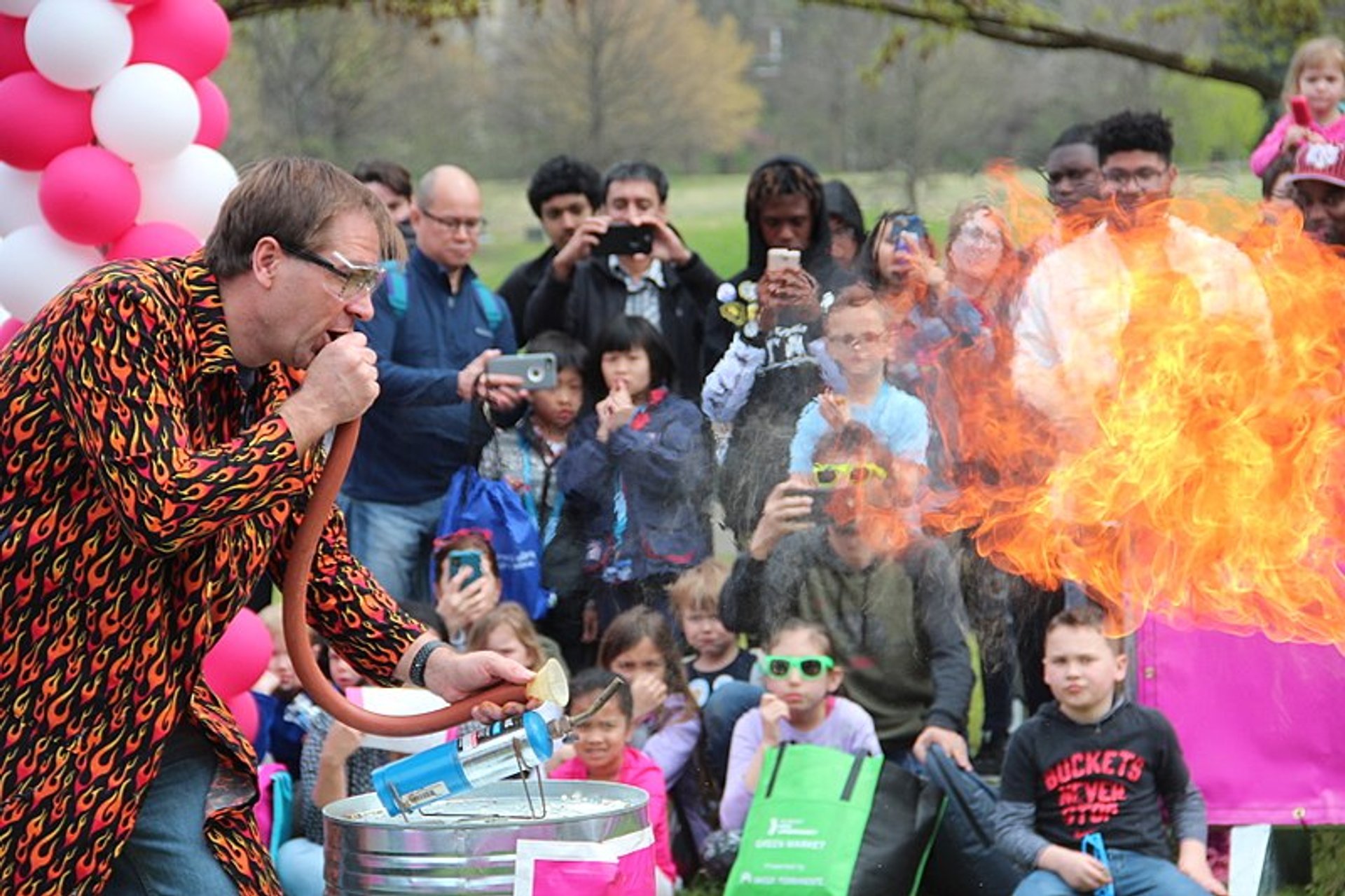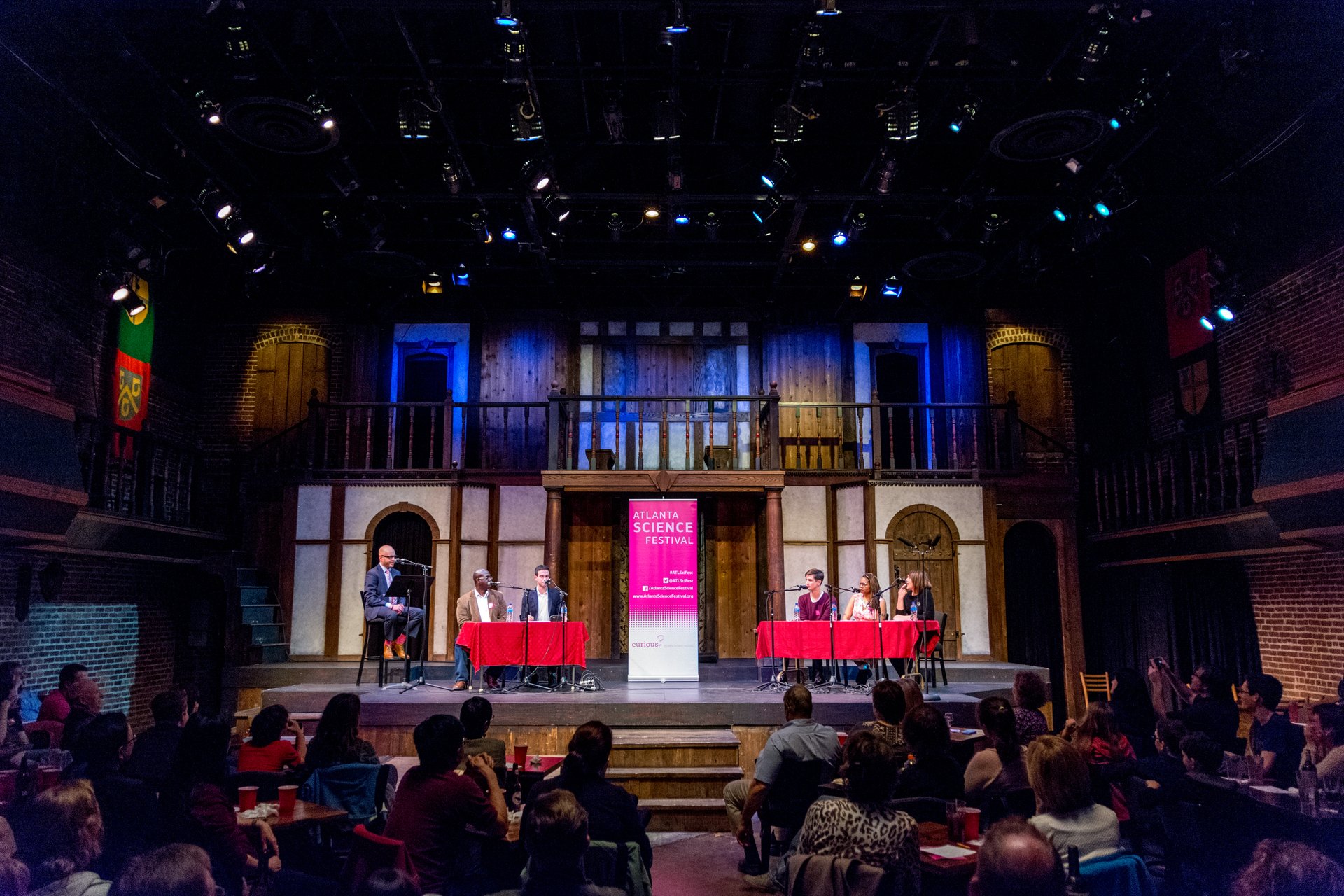 ©
Atlanta Science Festival
The Atlanta Science Festival is the annual two-week event that takes place every March. It includes over 100 events and activities like performances, shows, tours, tastings, and more throughout metro Atlanta. Over 100 organizations such as school districts, universities, museums, businesses, and community groups participate in the largest interactive science event in Georgia. The festival reaches over 50,000 kids and adults every year.
One of the biggest attractions of the Atlanta Science Festival is the annual explosive Exploration Expo, a free carnival of science available for all in Piedmont Park. Other events change every year, but some examples from 2019 included kids' favourite​ Wow in the World Pop Up Party! with games and musical accompaniment; Mathapalooza with curious puzzles and games; Science of Superpowers; Escape Lab to solve problems in biology, physics, and chemistry; and many more exciting activities.
The festival features many hands-on activities aimed to raise interest in science, math, technology, and engineering. The fair was first held in 2014. It was organized by Emory University, Georgia Tech, and Metro Atlanta Chamber, and received the "Best Public Event" award the same year.
Find hotels and airbnbs near Atlanta Science Festival (Map)