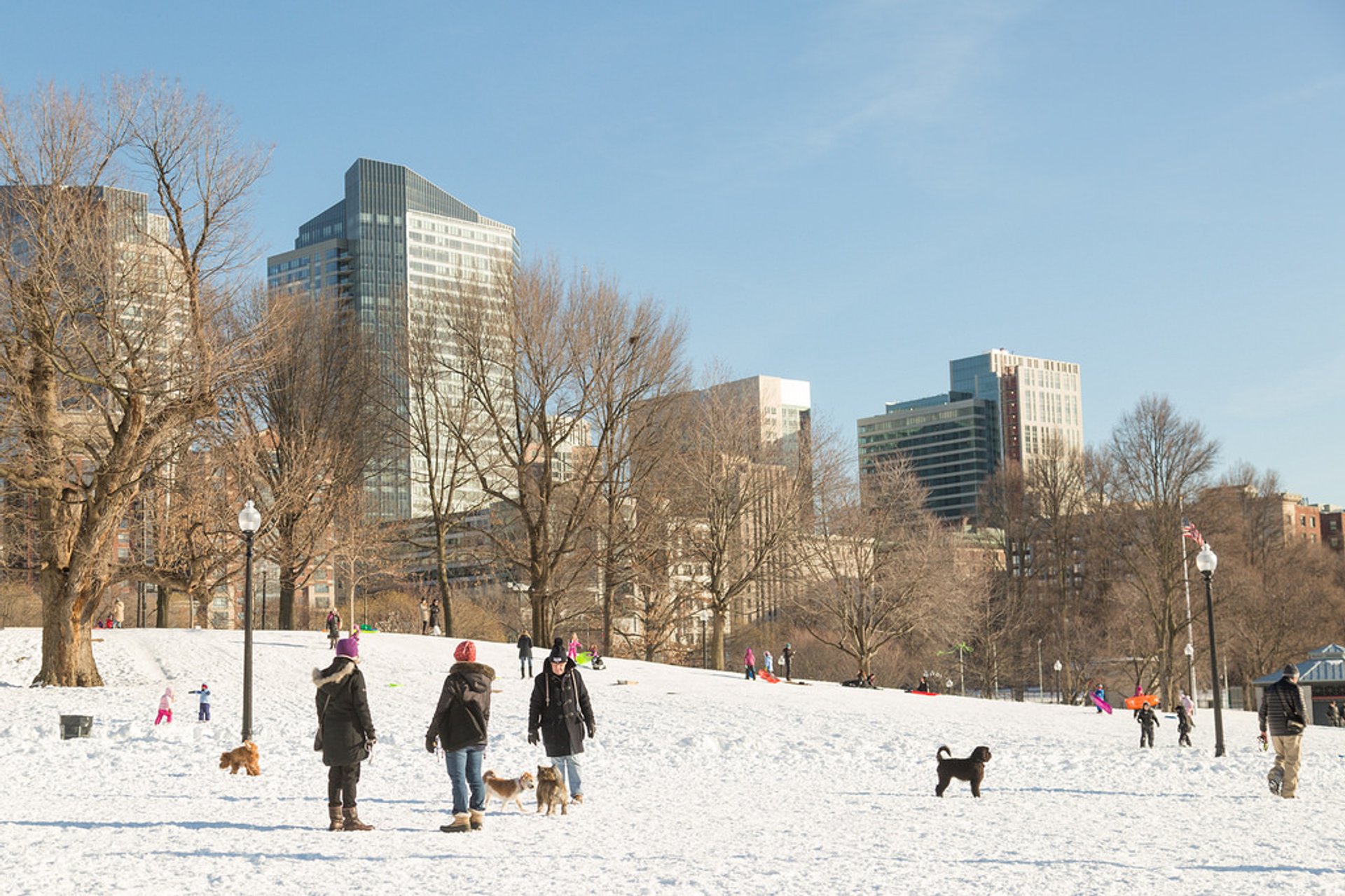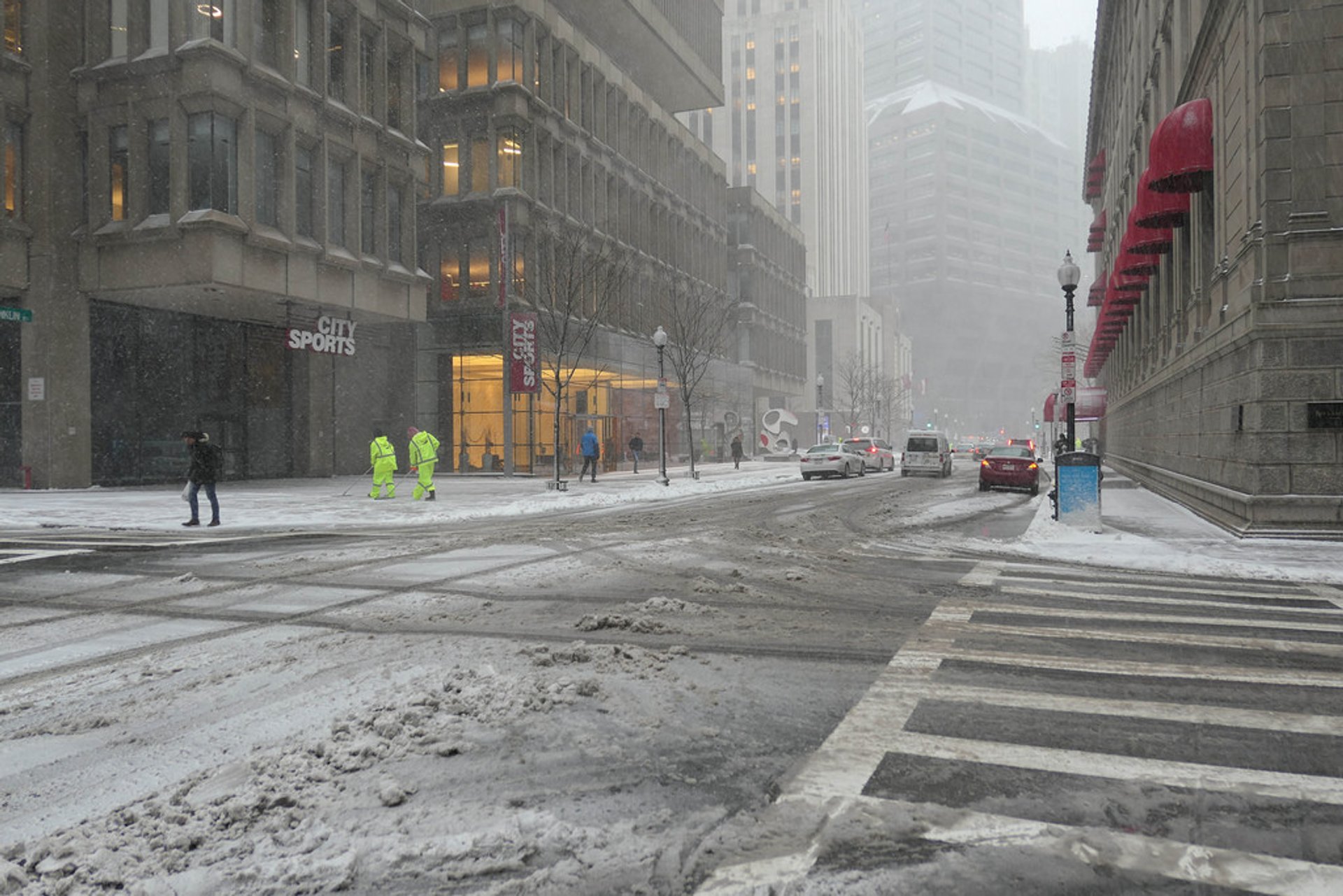 Massachusetts Office of Travel & Tourism
Climate in the city surrounded by Boston Harbor and Atlantic Ocean is quite moderate, affected by sea breezes. Winters are frosty and snowy, but never too severe. Rainfall is seen all year round, there is no dry season.
The start of snow season falls on December. During this month the temperatures hover stably a few grades below zero. January is the coldest month, but an average temperature is -5 °C. The weather is pretty much the same throughout winter.