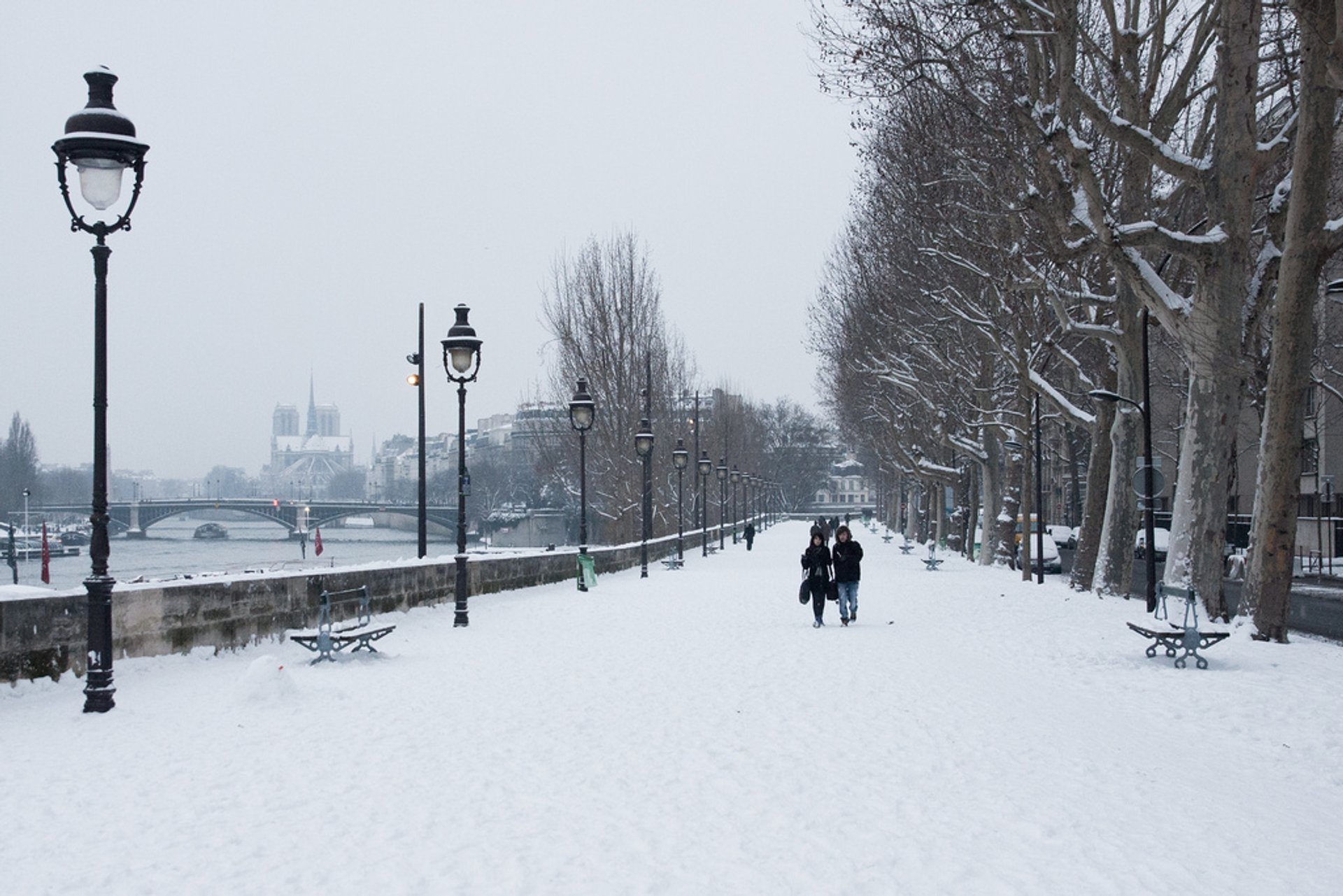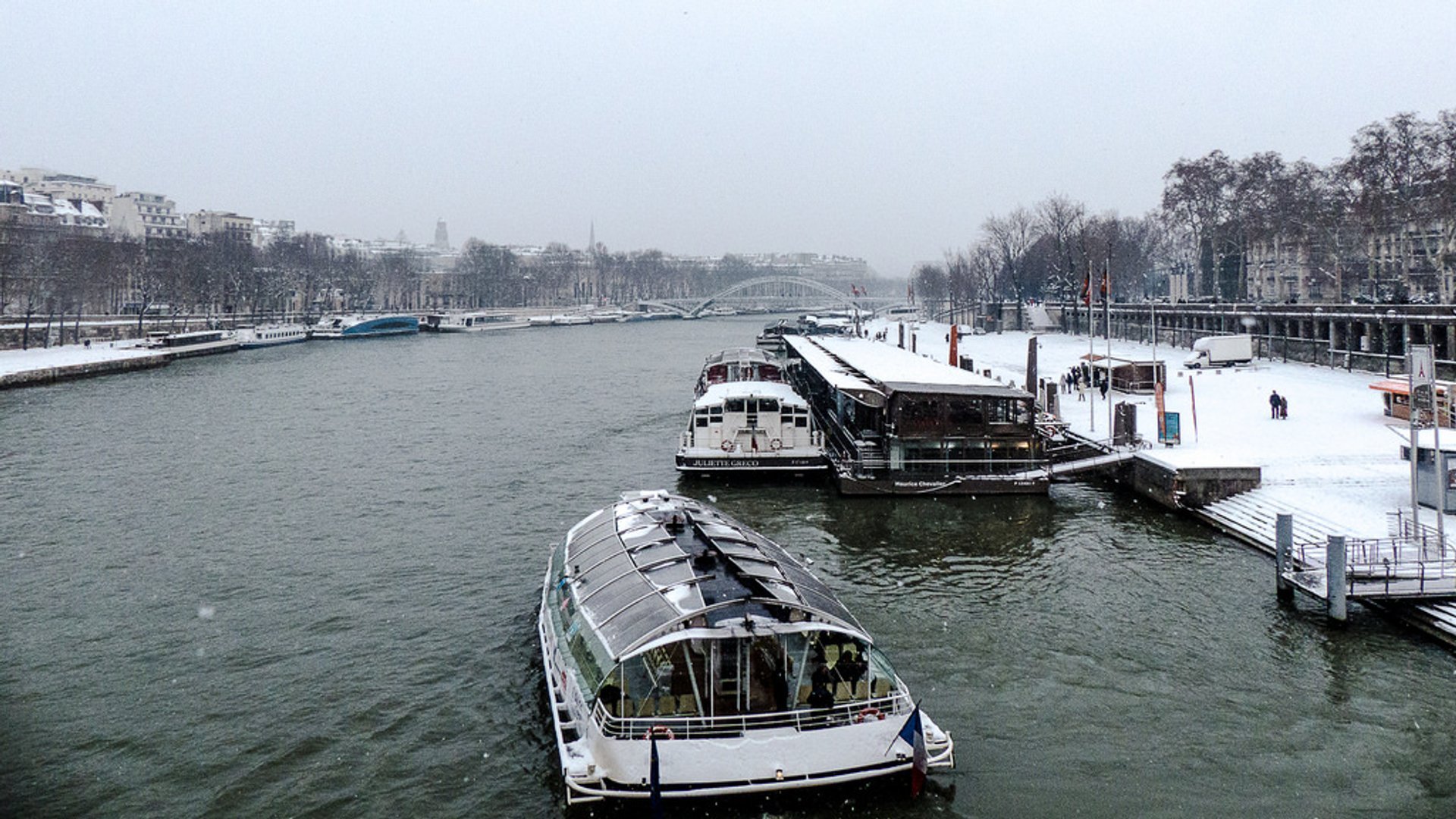 Temperate climate in Paris means that winters are rather chilly. Cold waves from Northern Europe arrive regularly throughout the winter, but extremely freezing temperatures are rare. Rainfall is moderate in the winter. December is the rainiest month in Paris with 16 rainy days and 26 mm of rain.
January is the darkest and coldest month. The temperature is about 6 °C on average. And there is just one or two hours of sunshine. Frosts occur regularly during the night. January is less wet than December, but it still rains every other day.
Snowfall can happen in Paris a couple of times during winter. However, because of high urbanization and generally moderate temperature, it rarely stays on the ground for more than a few hours. Chances to see snow in Paris are the highest in January and February.
Find hotels and airbnbs near Winter (Map)