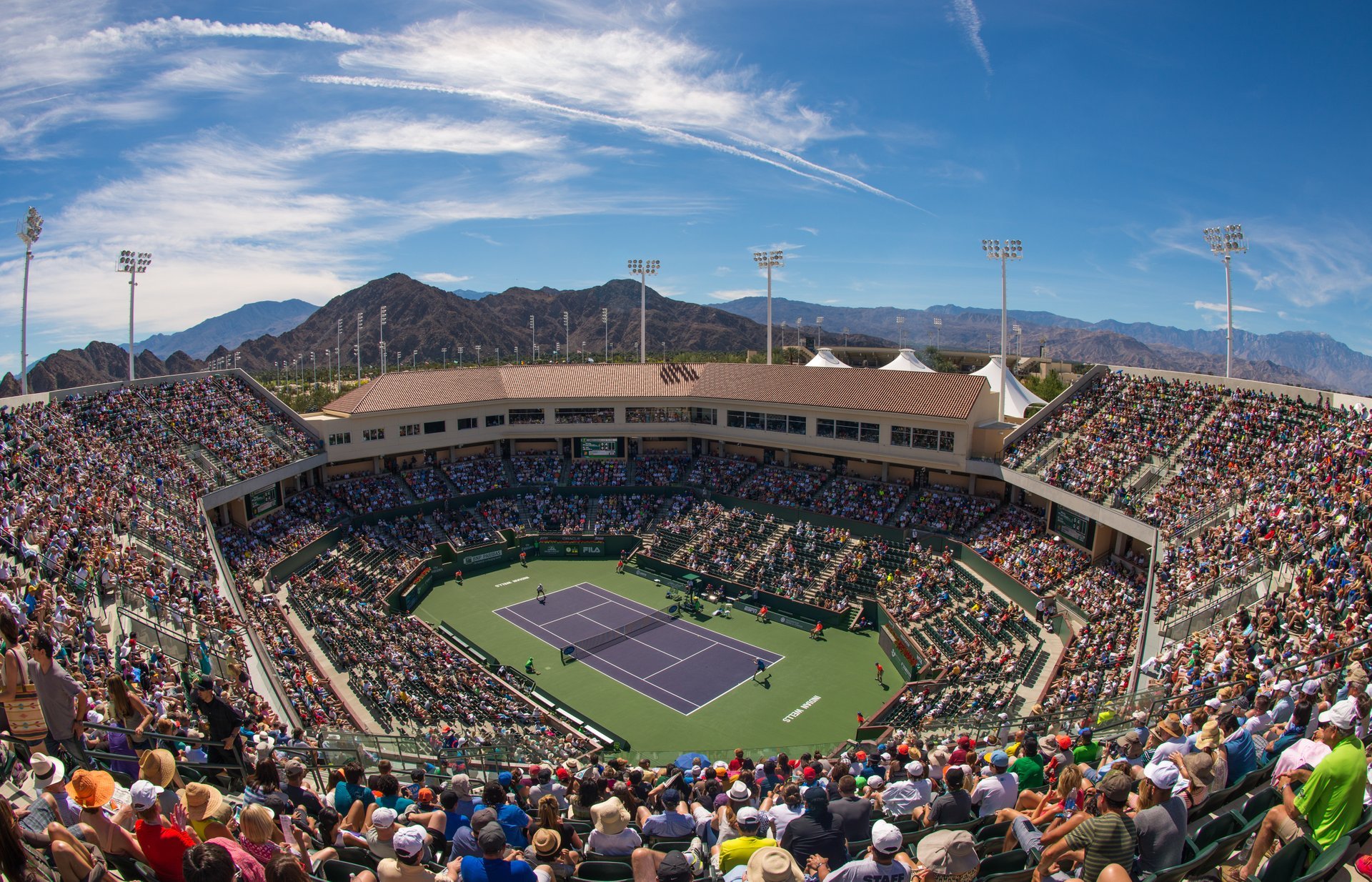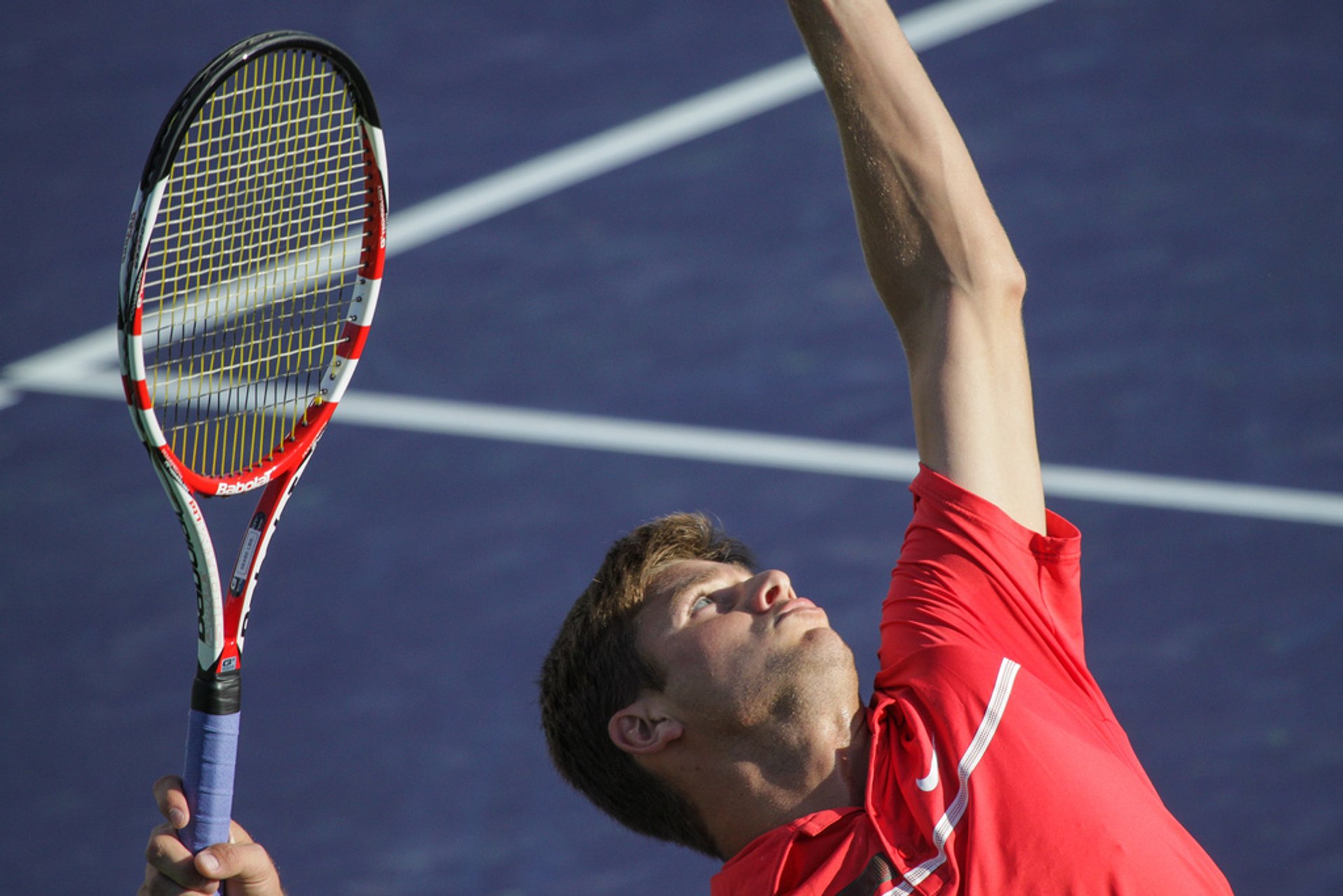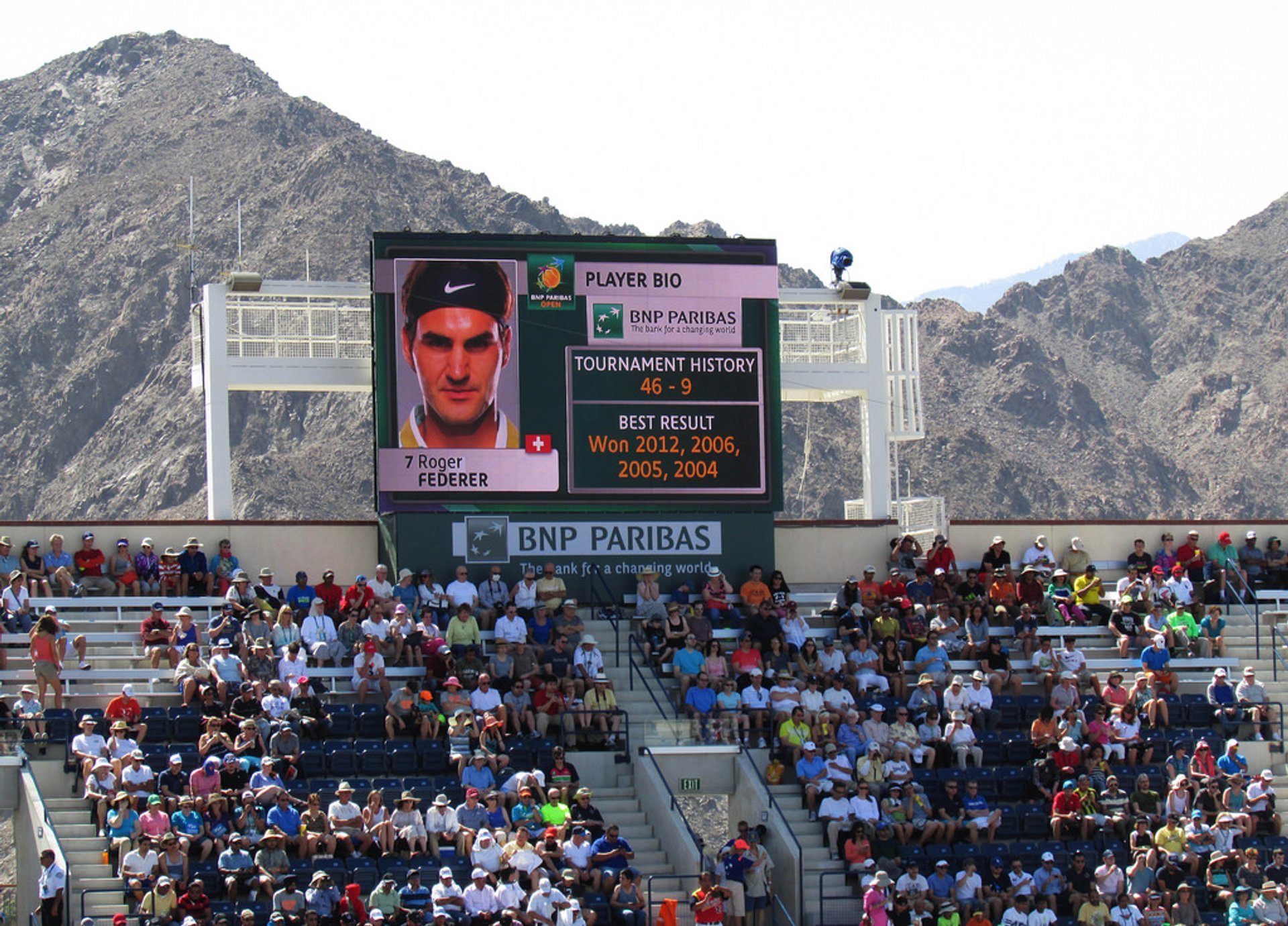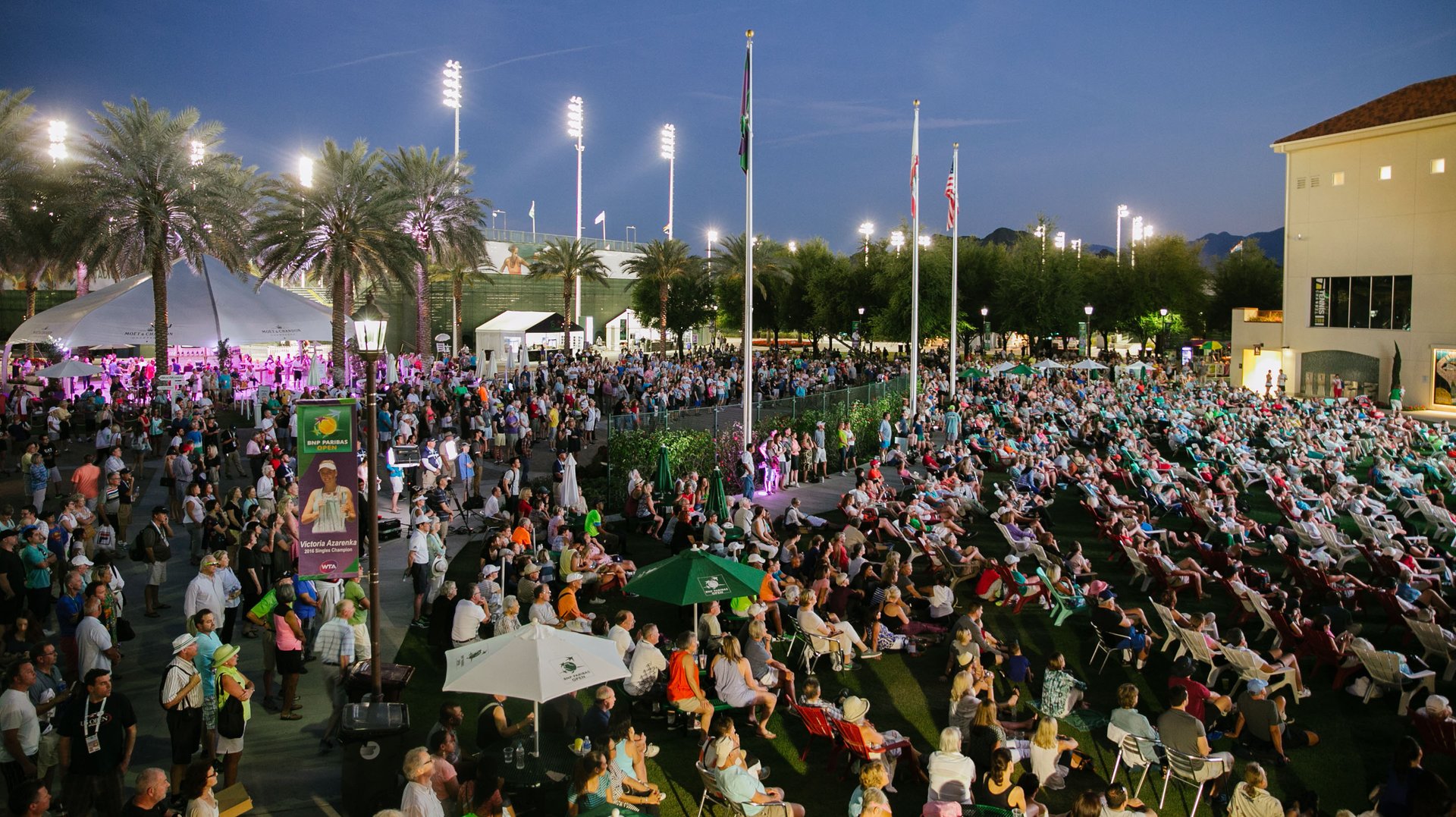 For two weeks the beautiful town of Indian Wells, located just south of Palm Springs, turns into a hot spot for all tennis fans. One of the largest ATP and WTA professional tennis tournaments in the world draws together top tennis players and their fans. Every spring, the best professionals, both men and women, compete with each other at the outdoor hard courts of the Indian Wells Tennis Garden.
This posh tennis complex is a perfect place to see the best players in action. It includes two large stadium-like courts and over half a dozen smaller courts, as well as practice courts to be closer to your favourite athletes. The gorgeous backdrop of the Santa Rosa Mountains creates an especially charming atmosphere.
Seats are so close that you can see every shadow on the court, and hear every breath, not to mention occasional angry mutterings, when something goes wrong. Special events and autograph signing keep the fans connected with their idols almost all the time.
Find hotels and airbnbs near BNP Paribas Open (Map)