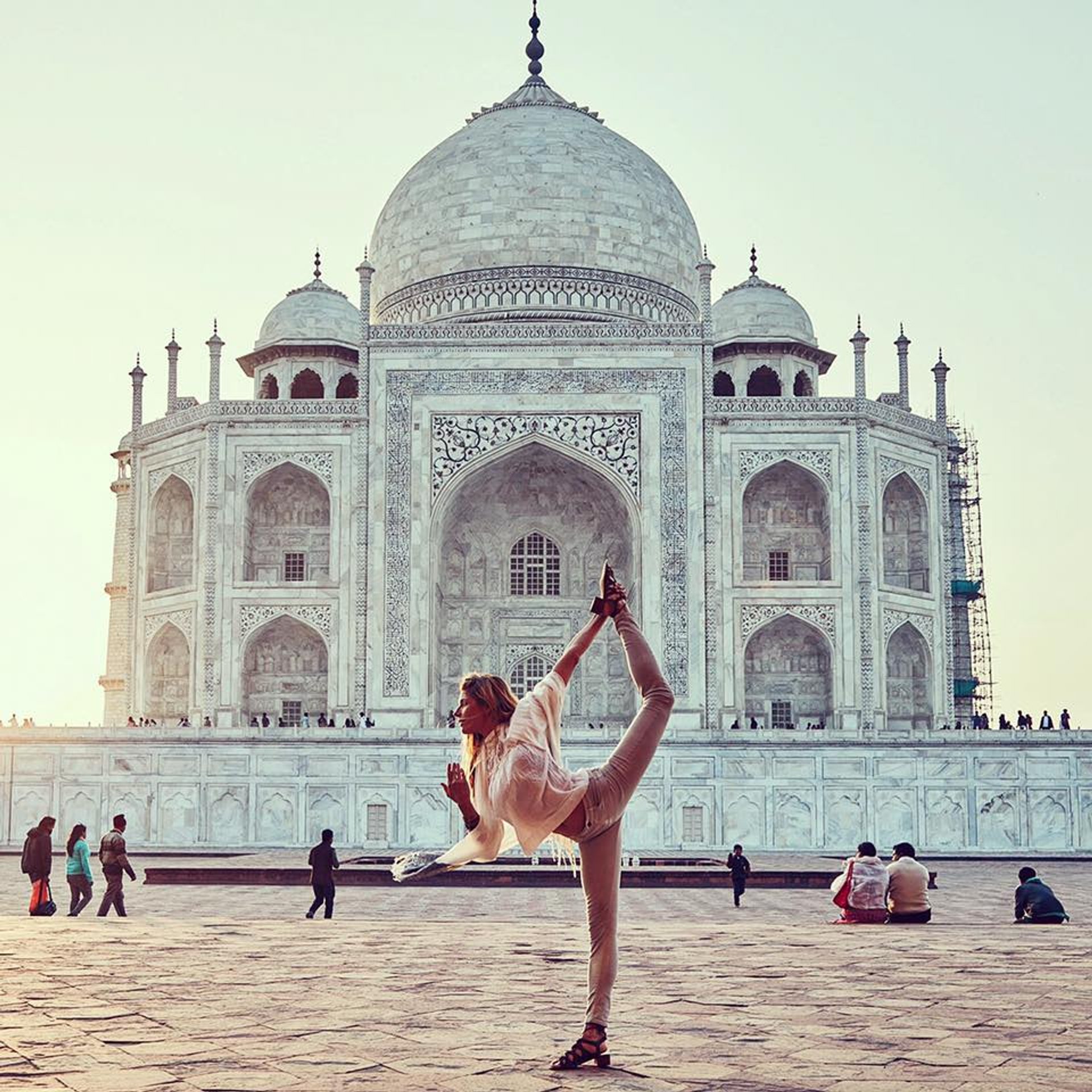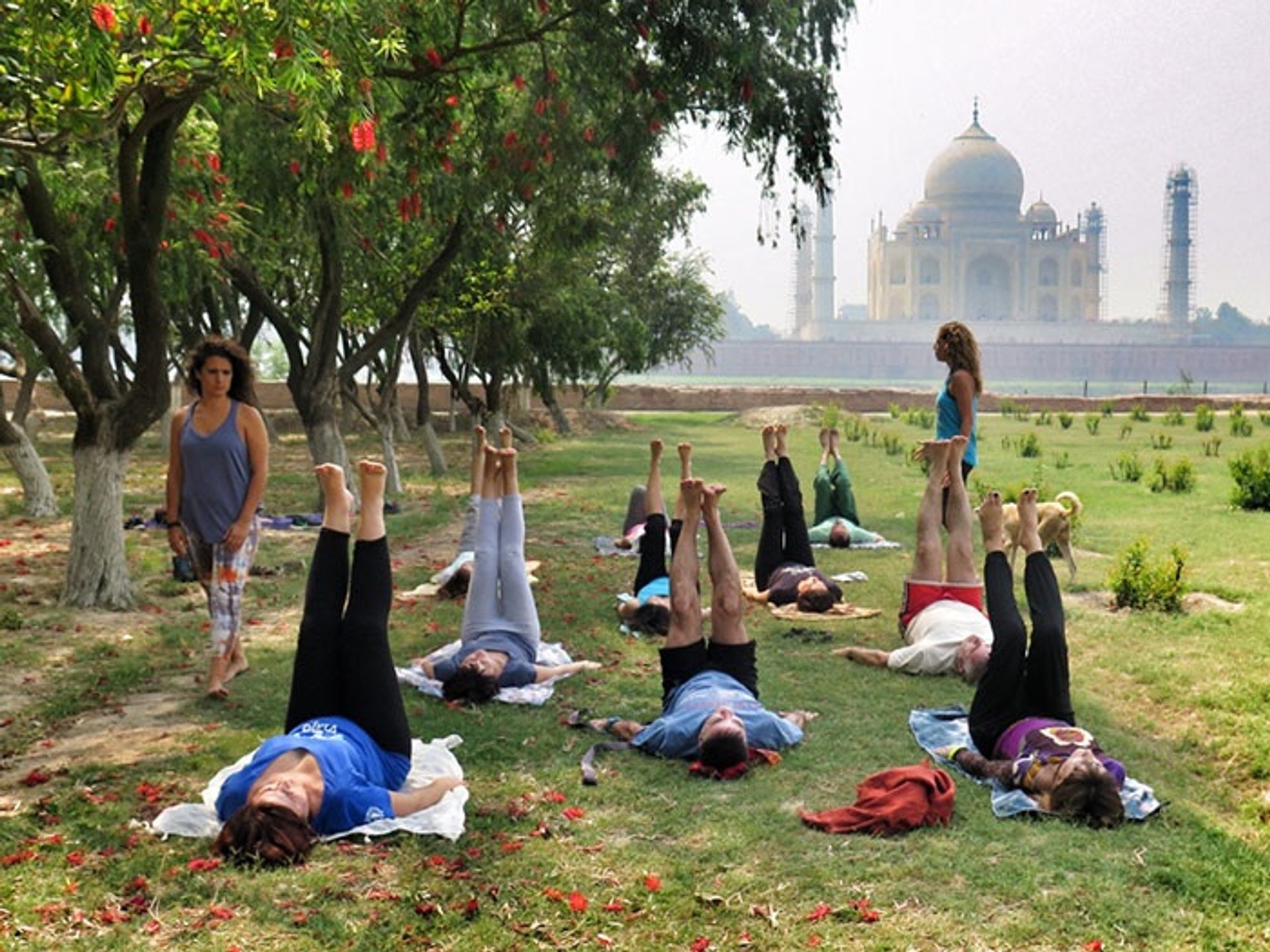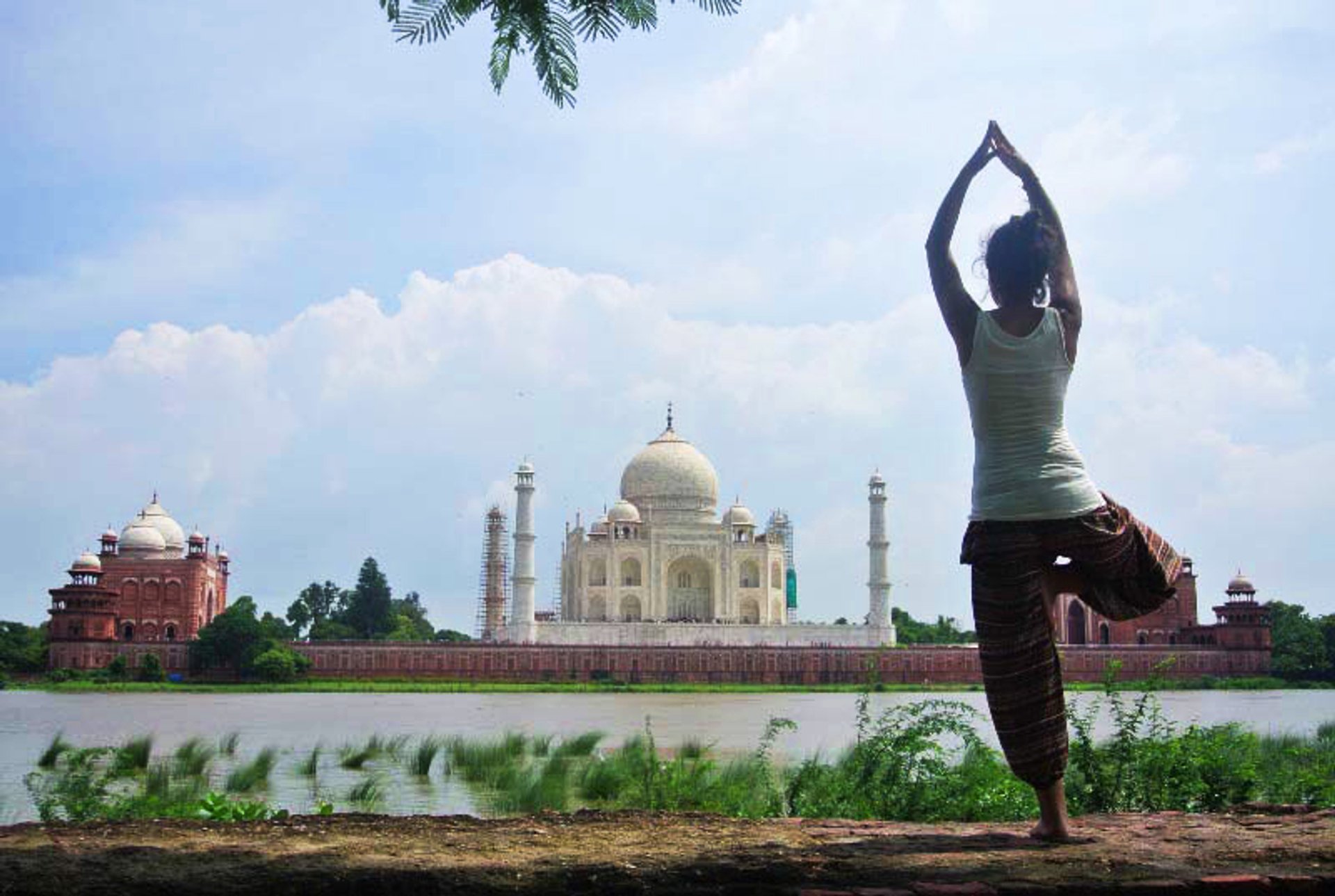 ©
Andrea Bogart & Erik Almas | www.inspirationaladdict.com
Yoga has been practiced in India for more than 5,000 years. It's not only a physical exercise, but a philosophy and science which opens the infinite potential of the human body, mind, and soul. Today, Yoga balances and unifies the various approaches on the path of blissful action and control of one's mind.
Being in Agra, try this unique experience with a one-hour yoga session at a location with an amazing view of the Taj Mahal. Usually such lessons will cover basic Asana, Dhyana, and Pranayama on a lush green mound about 150 meters away, facing one of the Seven Wonders of the World. Imbibe yourself into the spiritual way of life, where your body and soul can be rejuvenated.
Combine Yoga and enjoy the breathtaking view of the Taj Mahal any time of the year. However, remember that it is not convenient to practice Yoga under the scorching summer sun or in a tropical downpour. Winter is the best time for spiritual and physical pleasure!
Find hotels and airbnbs near Yoga Classes Facing Taj Mahal (Map)