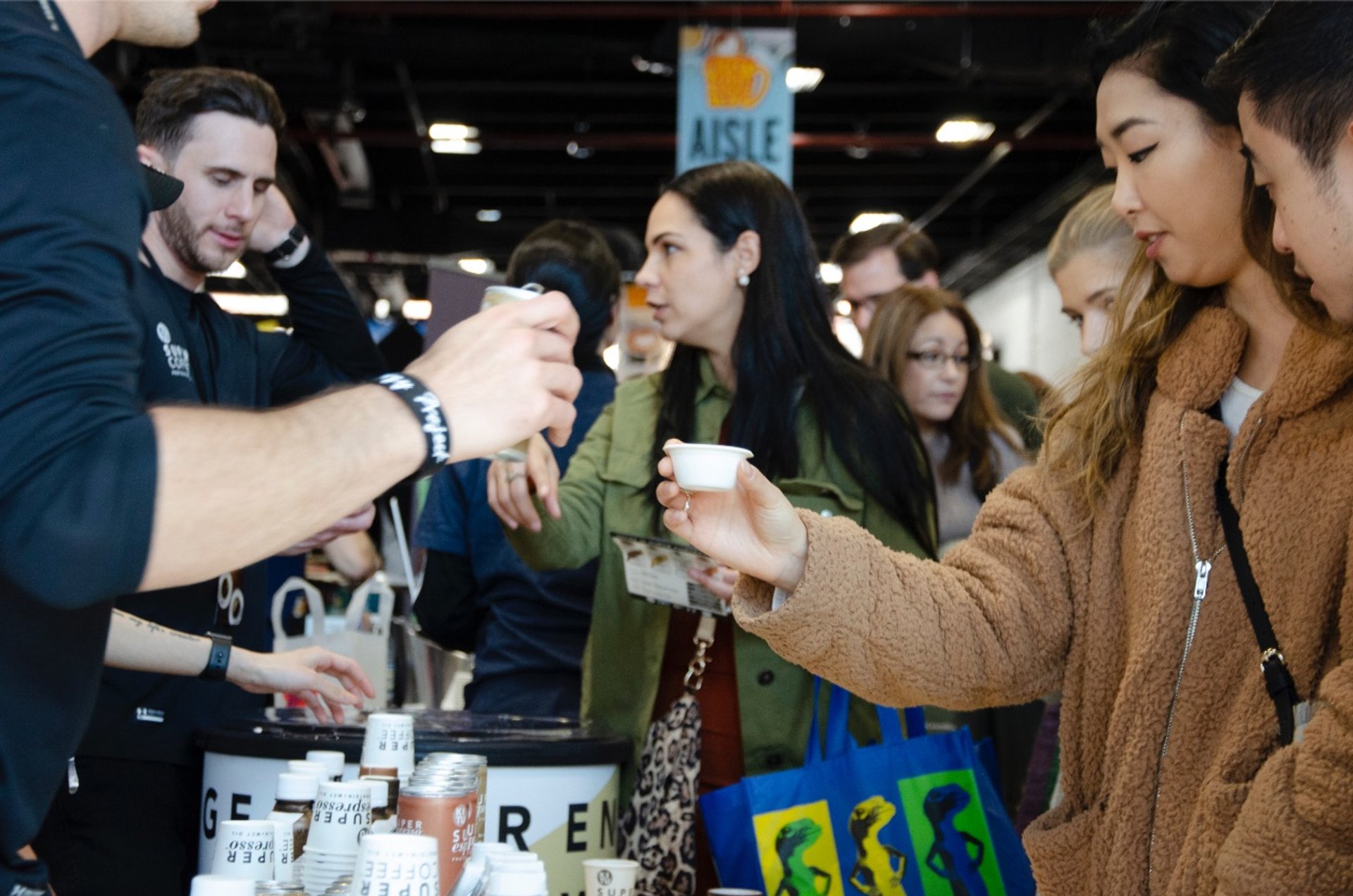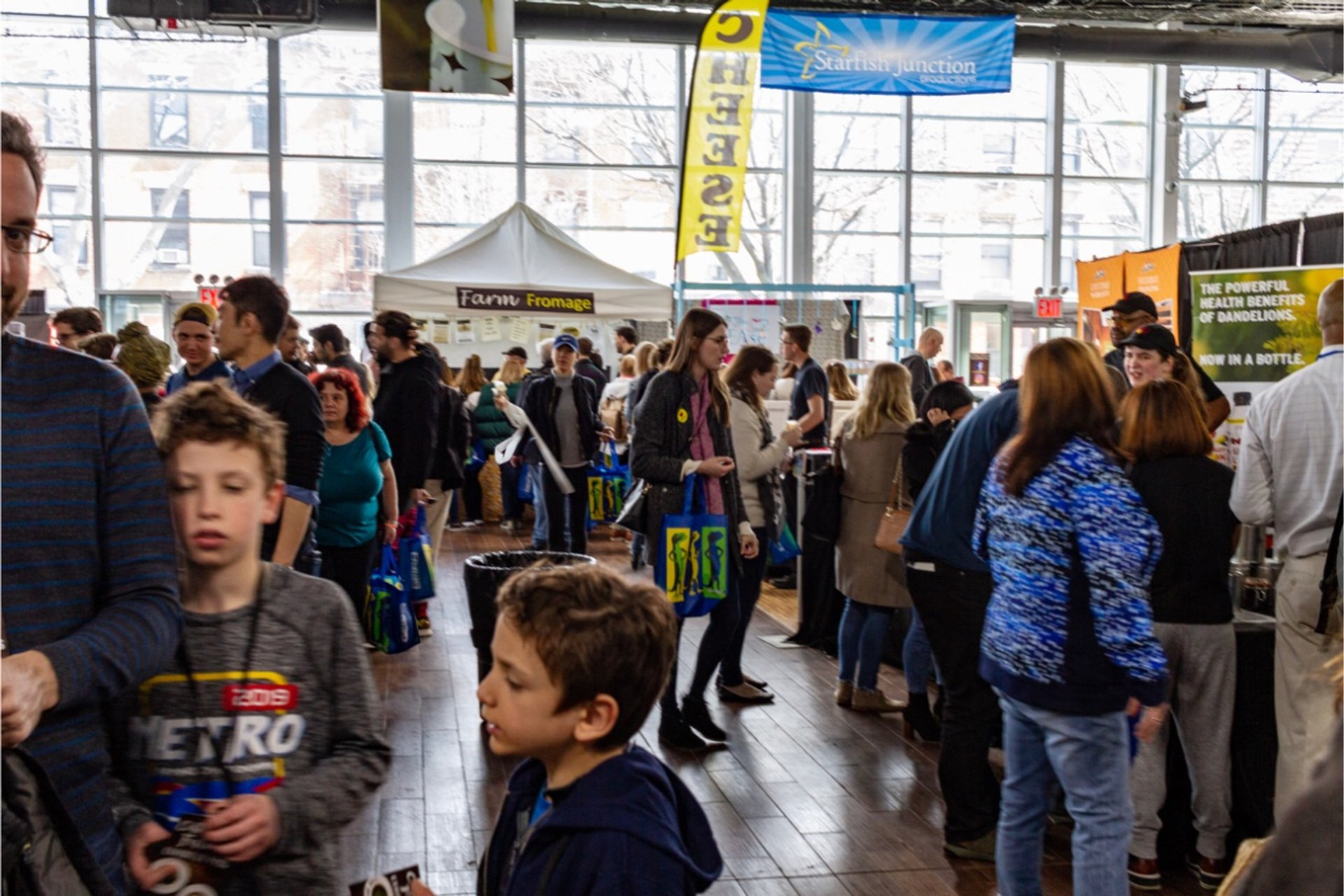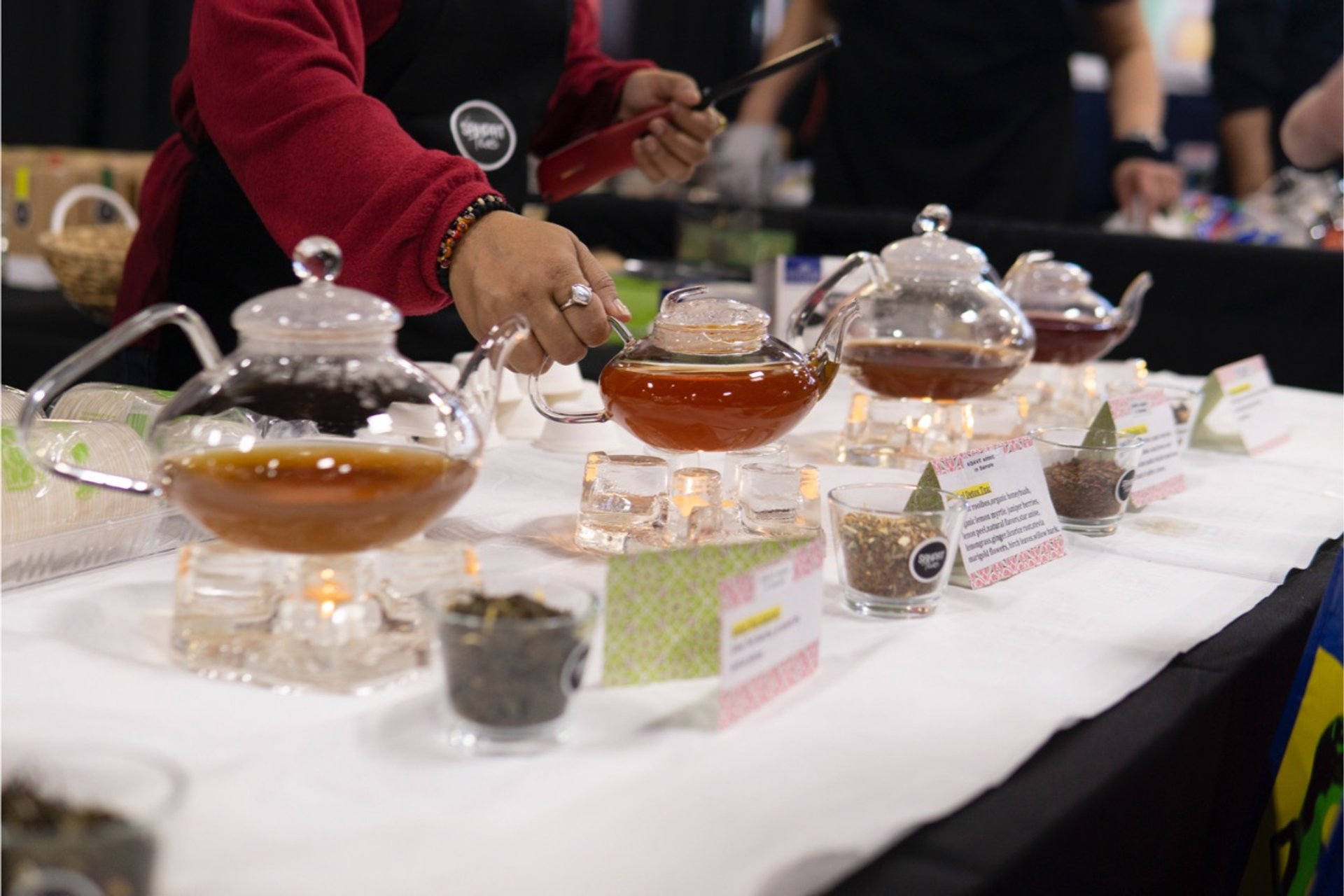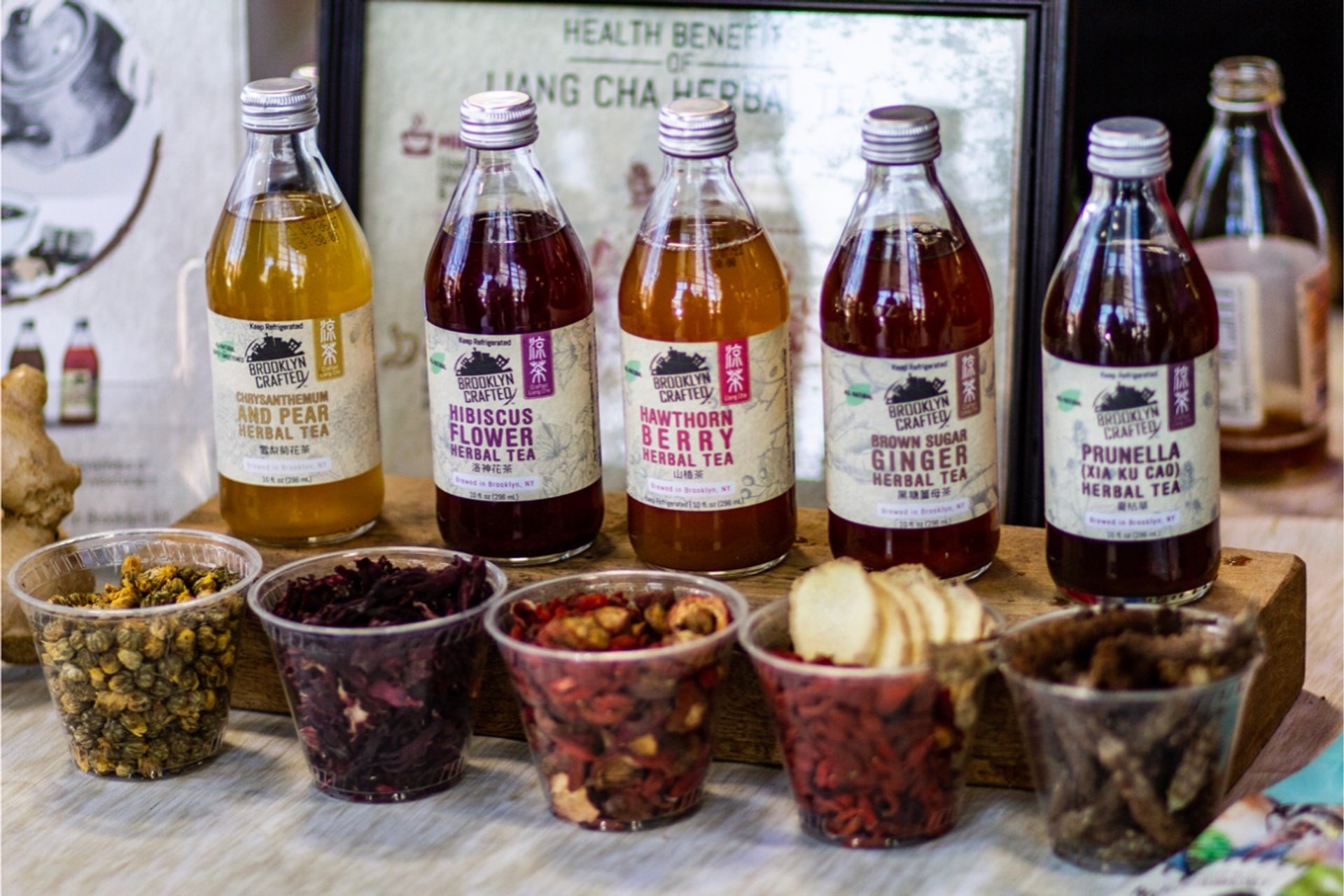 ©
Coffee & Tea Festival 2019. Credit: Brian King
Das jährliche Kaffee- und Teefestival findet jeden März im Brooklyn Expo Center in Brooklyn, New York statt. Mehr als 75 Aussteller aus allen USA versammeln sich zu einzigartigen Verbraucher-Sampling-Shows. Kaffee- und Teefans haben die Chance, die außergewöhnlichsten preisgekrönten Getränke zu probieren. Die zweitägige Extravaganze wurde in der Food Network-Show Unumwickelt gezeigt und wurde von den USA Today's 10Best zu einem der 10 besten New York Events gewählt.
Das Coffee & Tea Festival beherbergt Dutzende von Ausstellern, die Kaffee, Tee, Teekannen, Kekse, Kuchen, Bio-Produkte, Fair-Trade-Waren und mehr anbieten. Die Lebensmittelverkäufer bieten viele süße und herzhafte Leckereien, um exklusive lokale und nationale Kaffee- und Teebrausen zu komplimentieren.
Neben Verkostungen, Kaffee & Tee Festival bietet zwei Tage Seminare von renommierten Industrie-Profis und Pioniere. Die Seminare decken Themen wie Online Tea Matchmaking, Iced Coffee & Tea the Italian Way, The Tea & Coffee Connection und vieles mehr ab.
Finde Hotels und Airbnbs in der Nähe von Kaffee & Tee Festival (Karte)