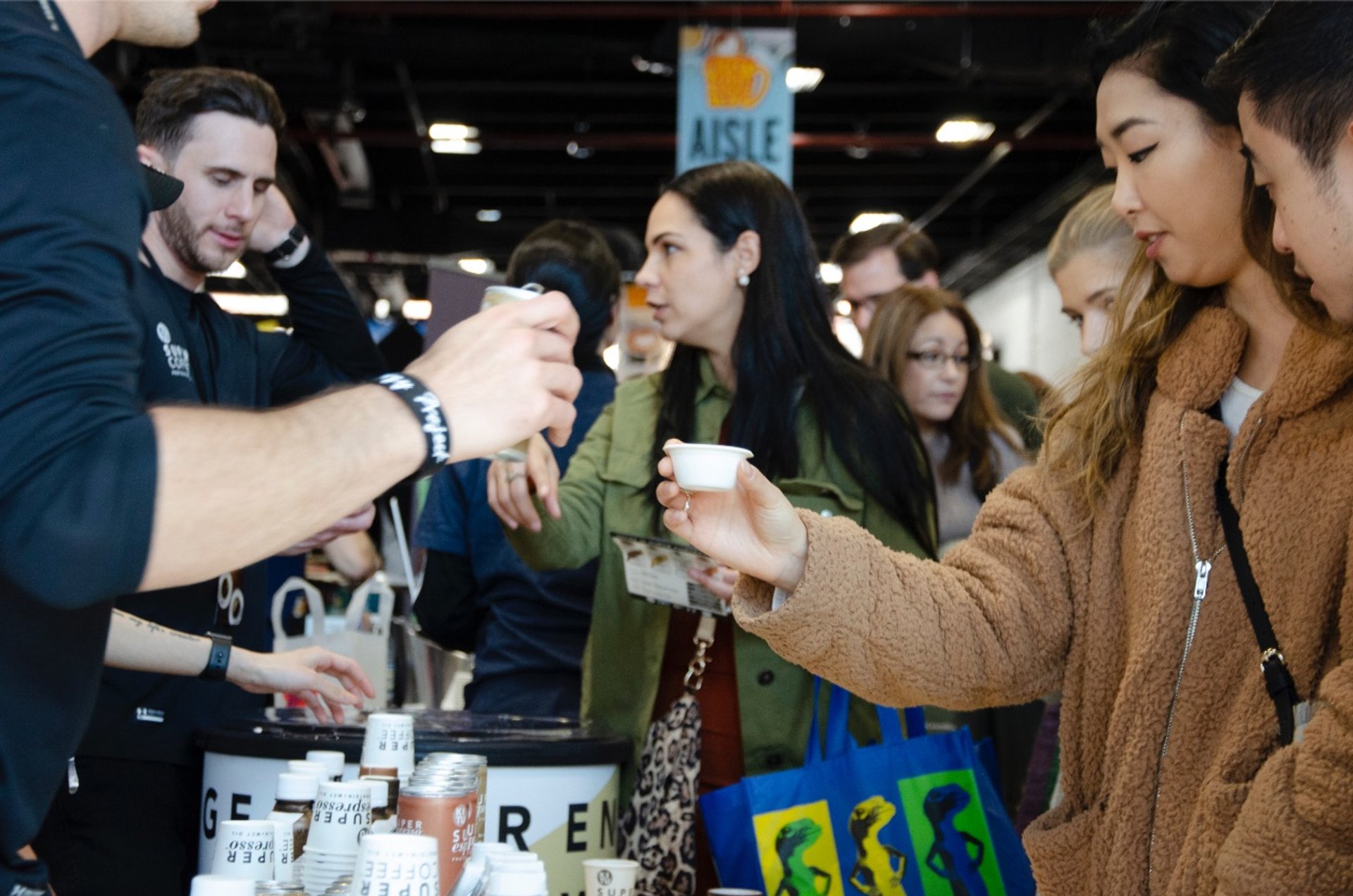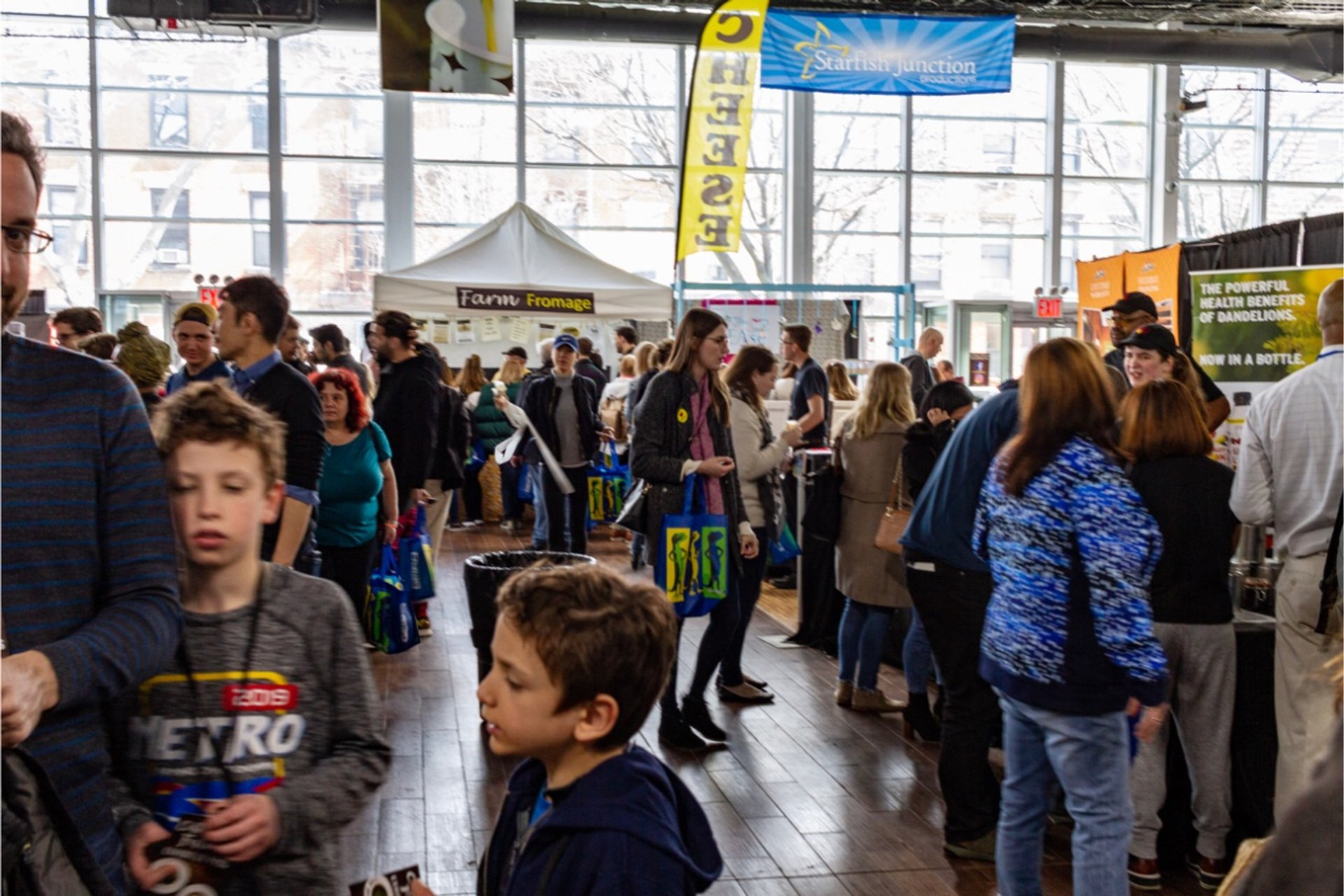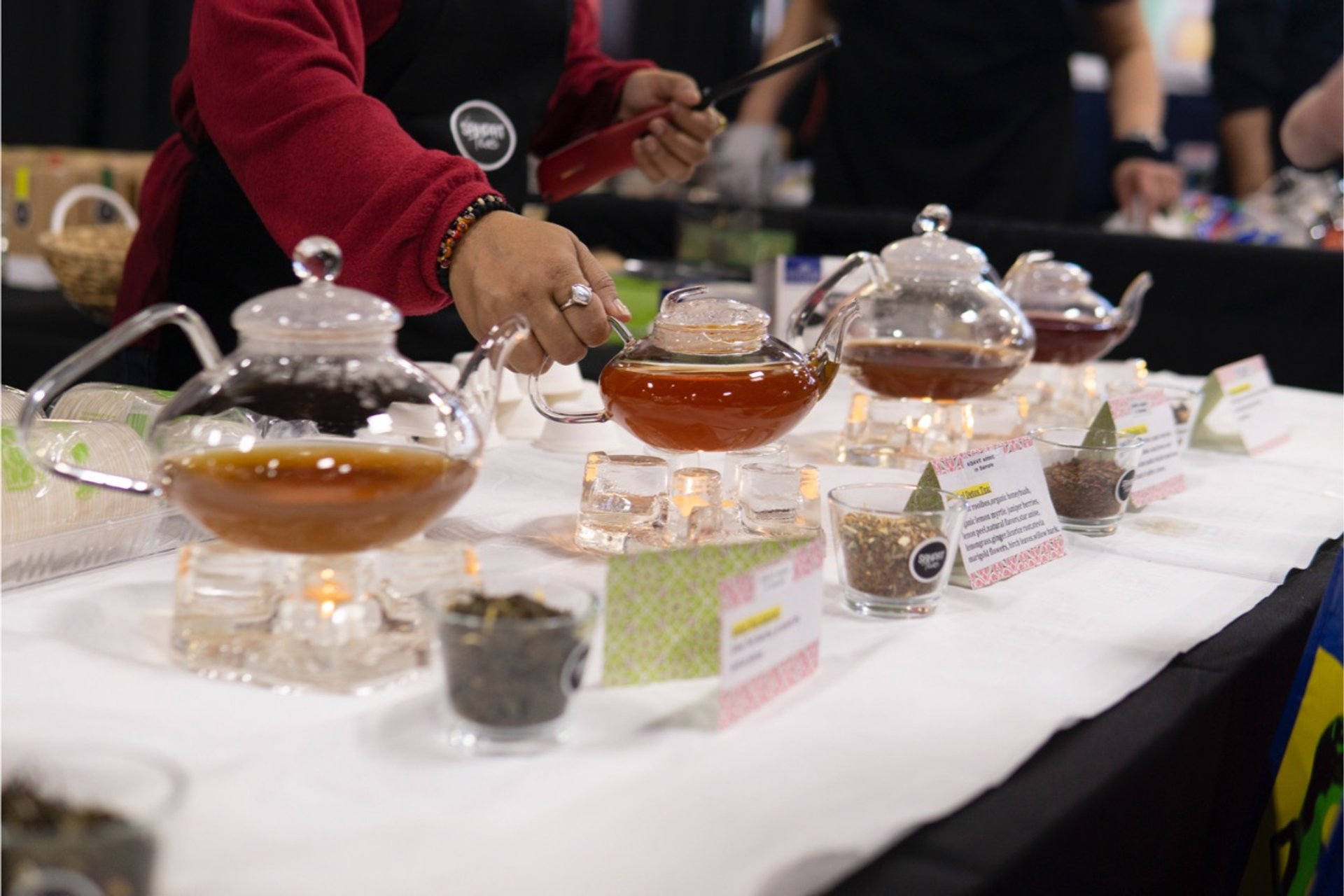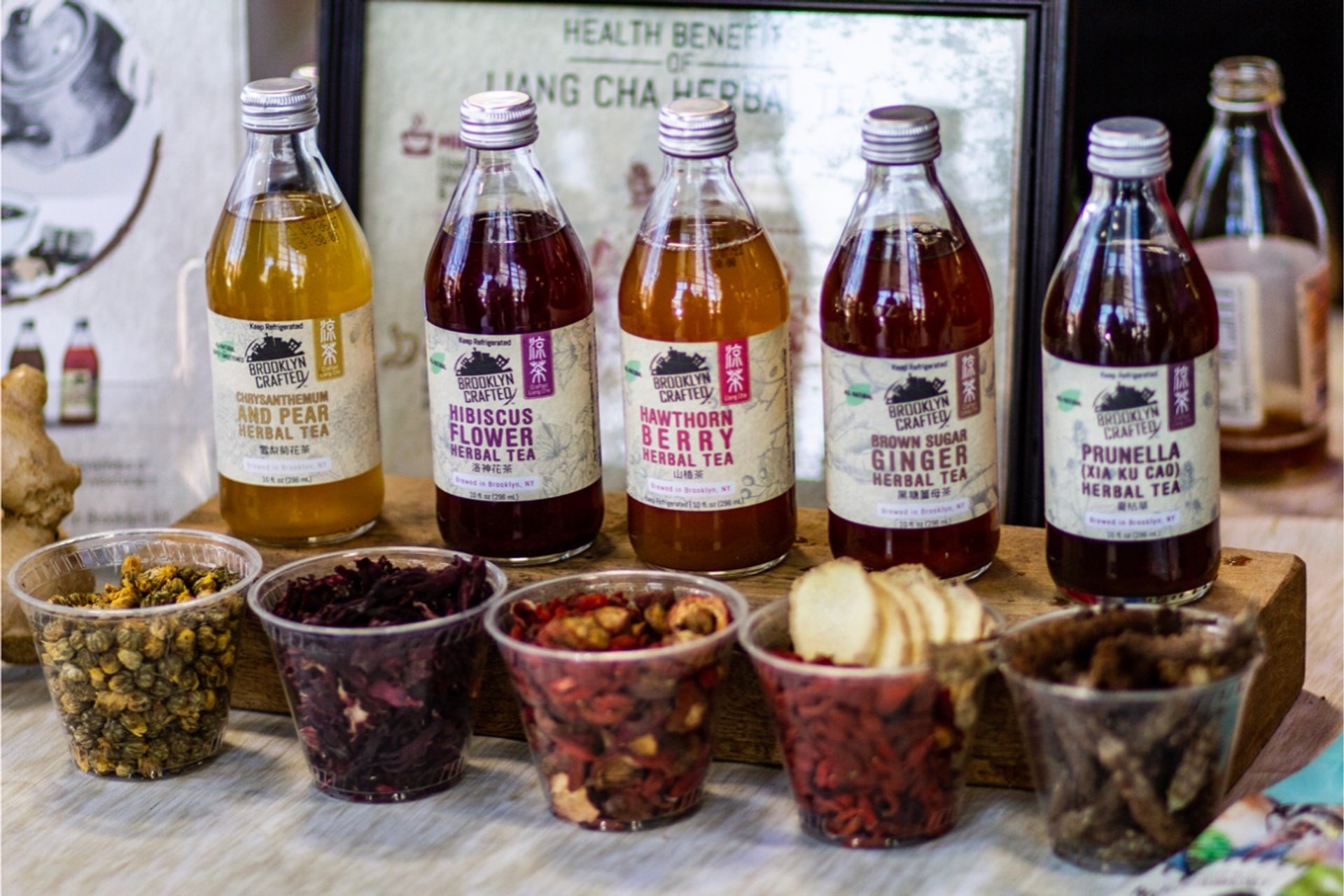 ©
Coffee & Tea Festival 2019. Credit: Brian King
The annual Coffee and Tea Festival takes place every March at the Brooklyn Expo Center in Brooklyn, New York. More than 75 exhibitors from all over the United States gather for one-of-a-kind consumer sampling shows. Coffee and tea fans have a chance to try the most exceptional award-winning beverages. The two-day extravaganza was featured on the Food Network's show Unwrapped and voted one of the "10 Best New York Events" by USA Today's 10Best.
Coffee & Tea Festival hosts dozens of exhibitors offering coffee, tea, teapots, cookies, cakes, organic products, fair trade goods, and more. Food vendors provide lots of sweet and savory treats to compliment exclusive local and national coffee and tea brews.
In addition to tastings, Coffee & Tea Festival features two days of seminars from renown industry pros and pioneers. Seminars cover topics like Online Tea Matchmaking, Iced Coffee & Tea the Italian Way, The Tea & Coffee Connection, and much more.
Find hotels and airbnbs near Coffee & Tea Festival (Map)