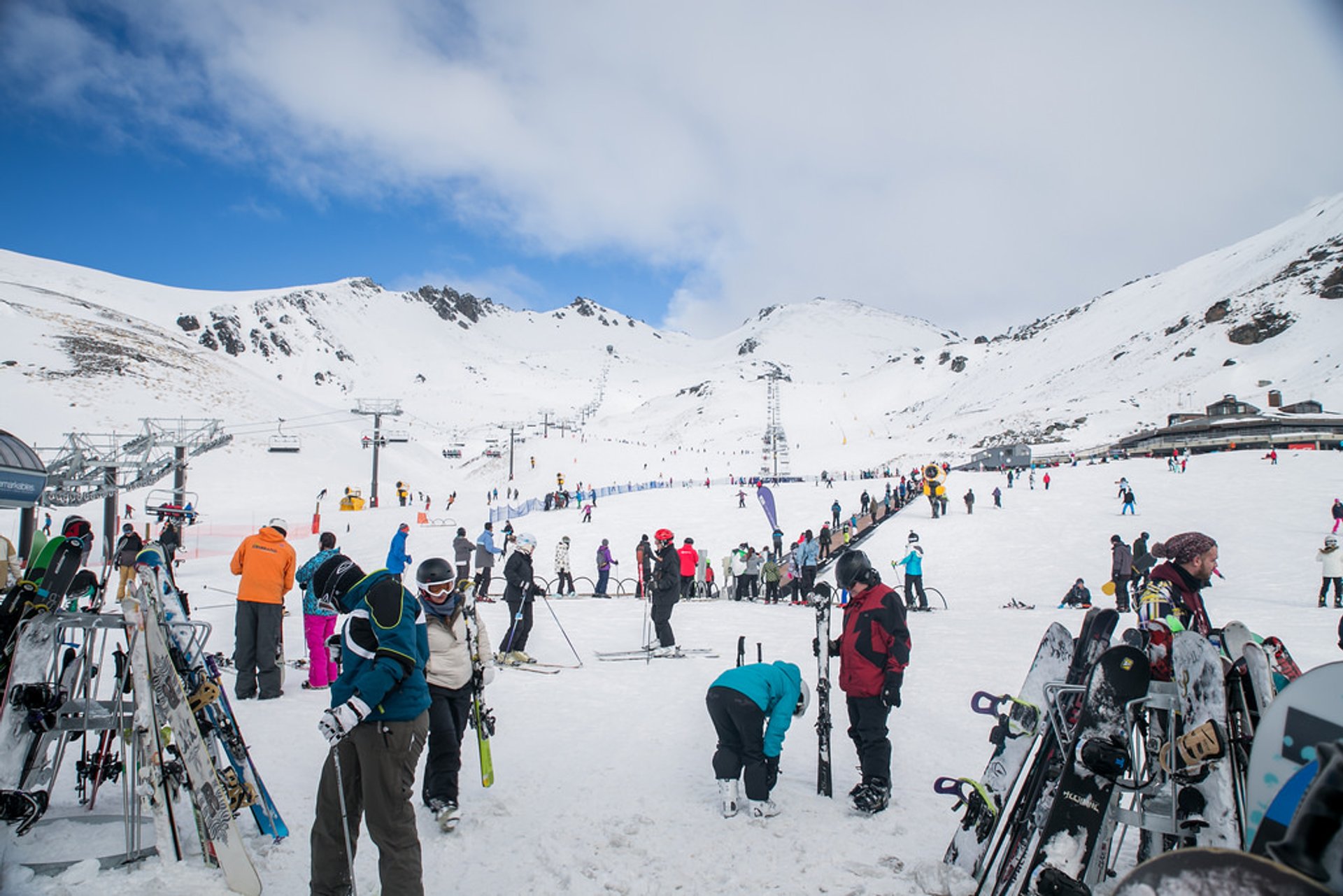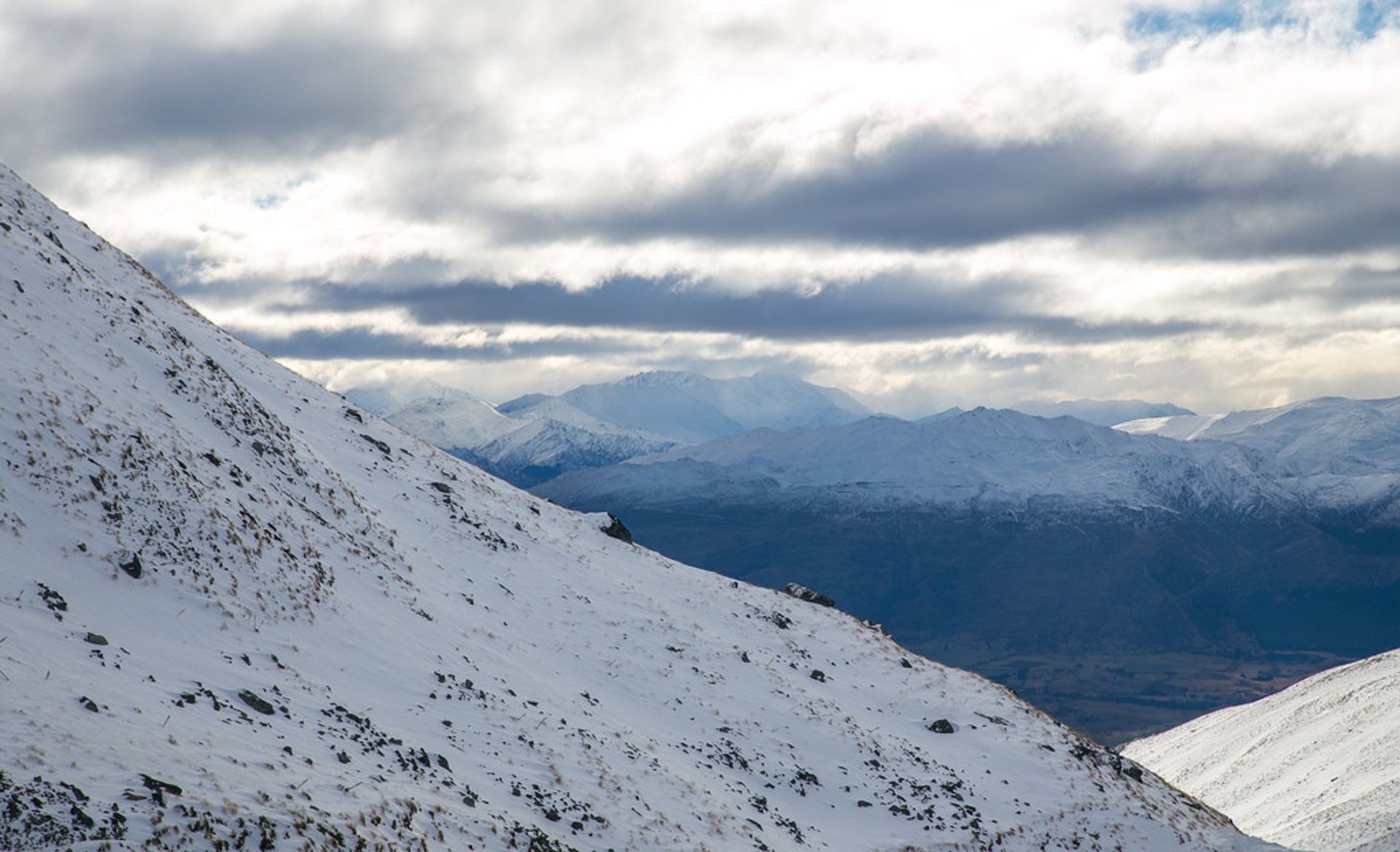 Winter months bring colder weather and rain to North Island. However, as this part of the country enjoys the subtropical climate, it rarely gets really cold. In June mountain ranges become covered with snow, attracting skiers and snowboarders.
Snow in New Zealand falls mainly in the mountains. You can rarely see it on the coast of North Island or on the west coast of the South Island. However eastern and southern coasts of the South Island do see both snow and frosts.
South Island generally has cooler temperatures, as it gets exposed to cool polar winds. The temperature might fall as low as -10 °C. However it rains there much less during winter than during summer, so it's a good occasion to visit glaciers, national parks and mountains. The coldest month of the year is July, this month also offers the best chances for snow.