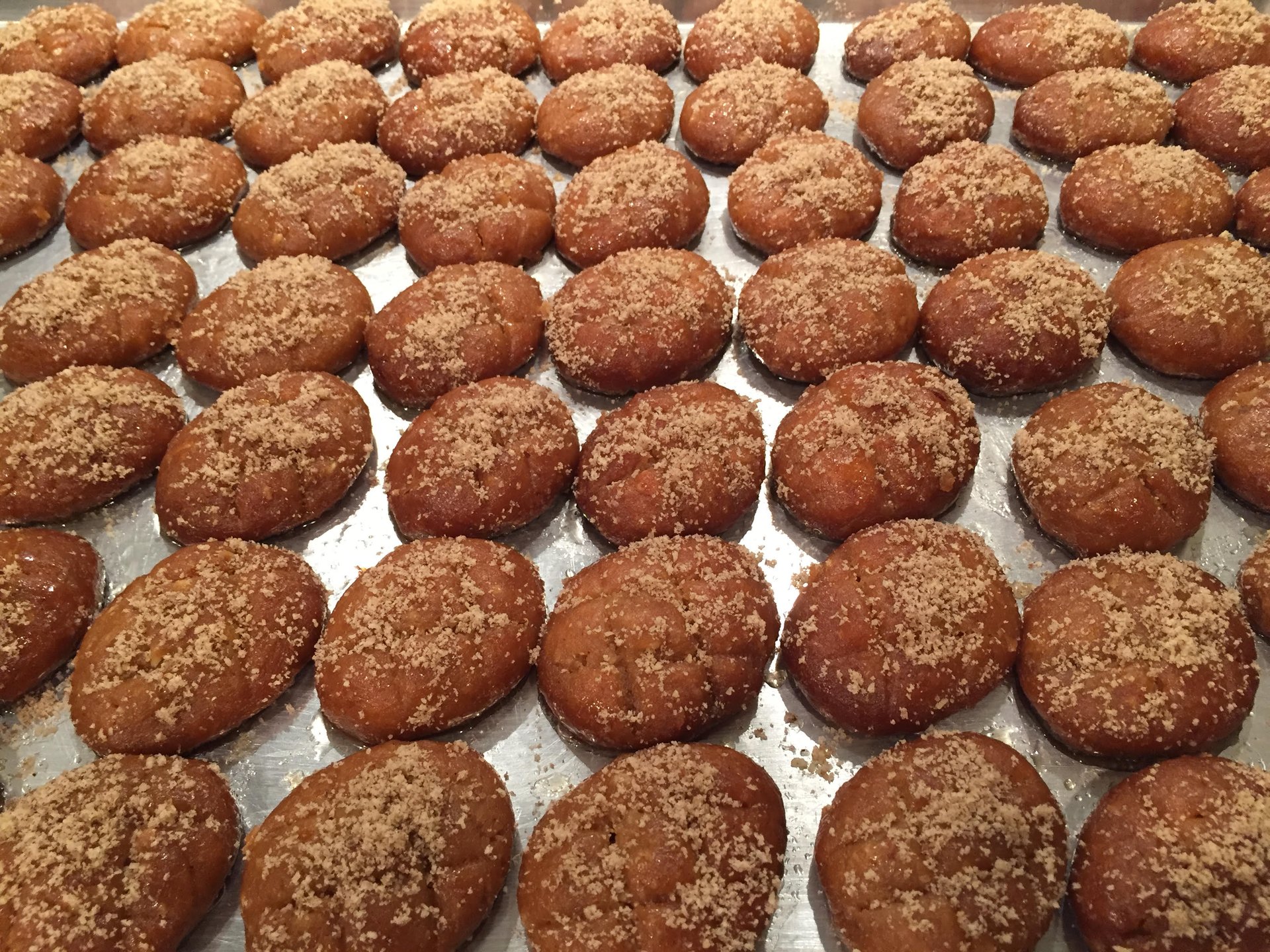 Christmas time in Greece is associated with melomakarona cookies, super easy and fast to bake. The main ingredient is honey which is why the cookies taste like baklava. Other components include butter, flour, baking soda, some cinnamon, walnuts, cloves, olive oil, and orange juice. When the cookies are ready, they need a night to cool off. The real taste reveals itself on the next day when they are dipped into a warm honey syrup made of water, sugar, cinnamon, cloves, honey, and oranges. The top of a melomakarona cookie is covered with chopped walnuts.
You can try the cookies during Christmas holidays that start on December 6 (St. Nickolas Day) and continue through January 6 (the Epiphany). Greek restaurants and cafes have them on the menu.
If you stay with locals, you can also try to make them on your own. Choose a recipe that you like, because there are lots of different variations for the perfect melomakarona cookies. This preparation will create a wonderful Christmas atmosphere and may bring you back to your childhood.