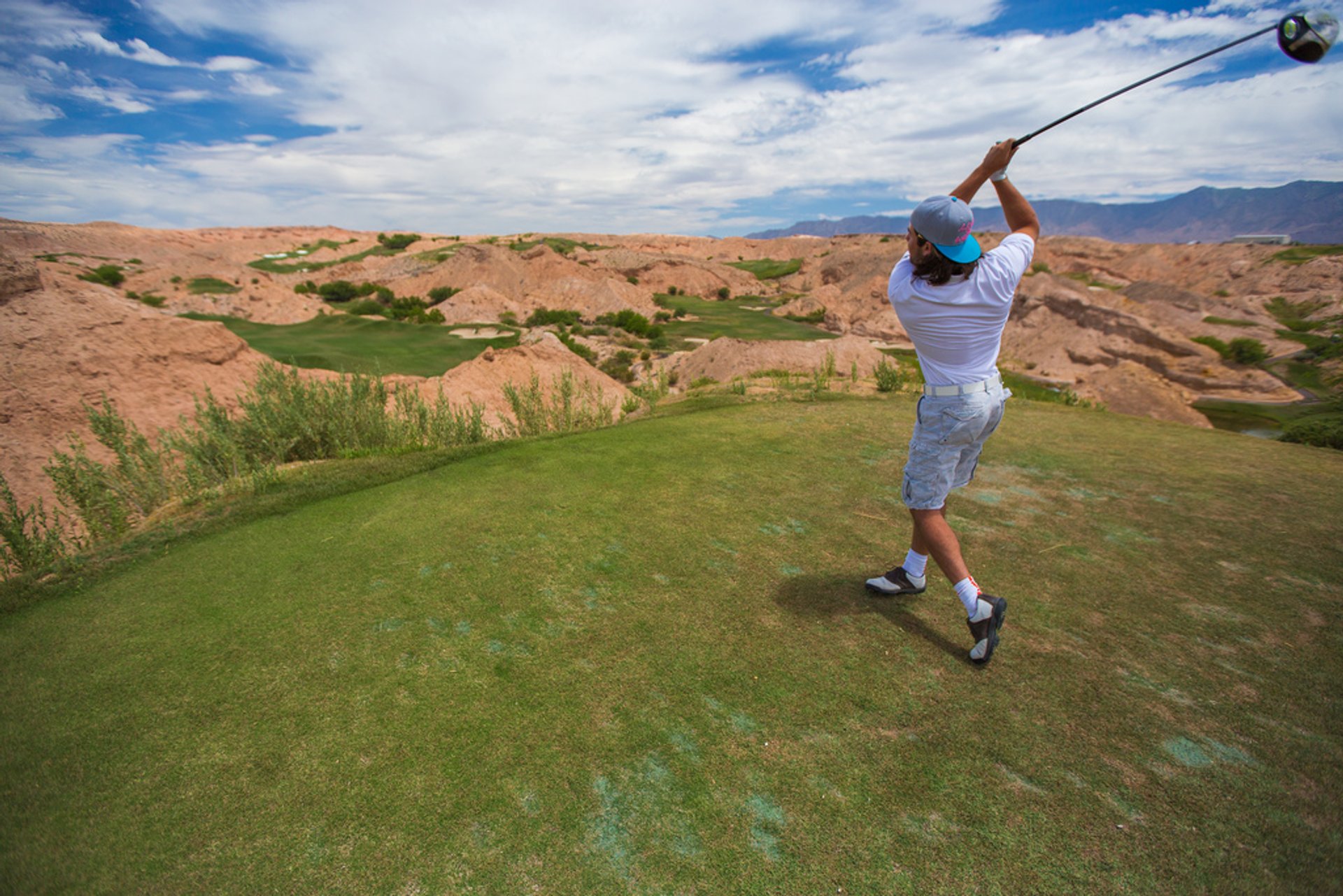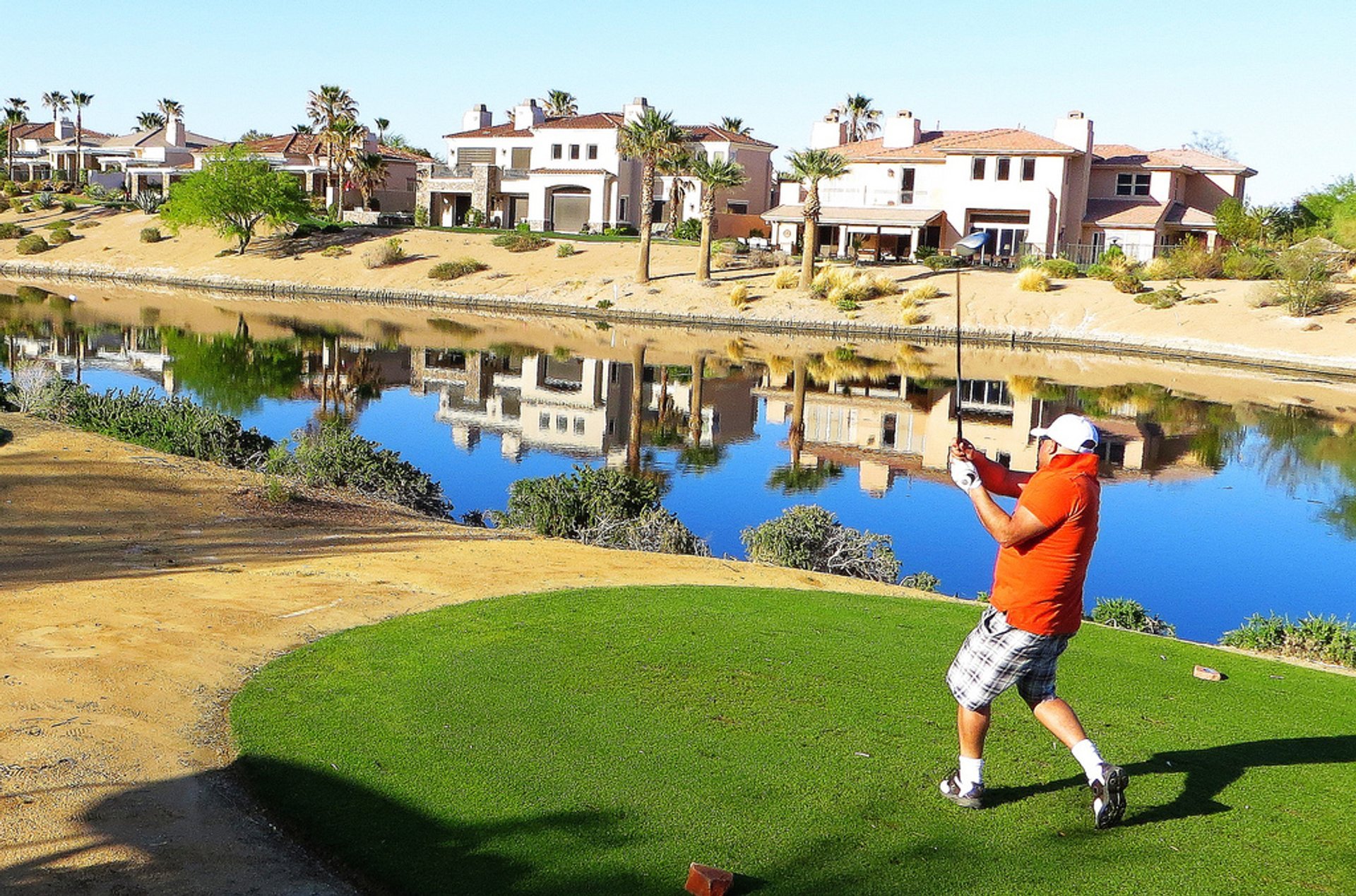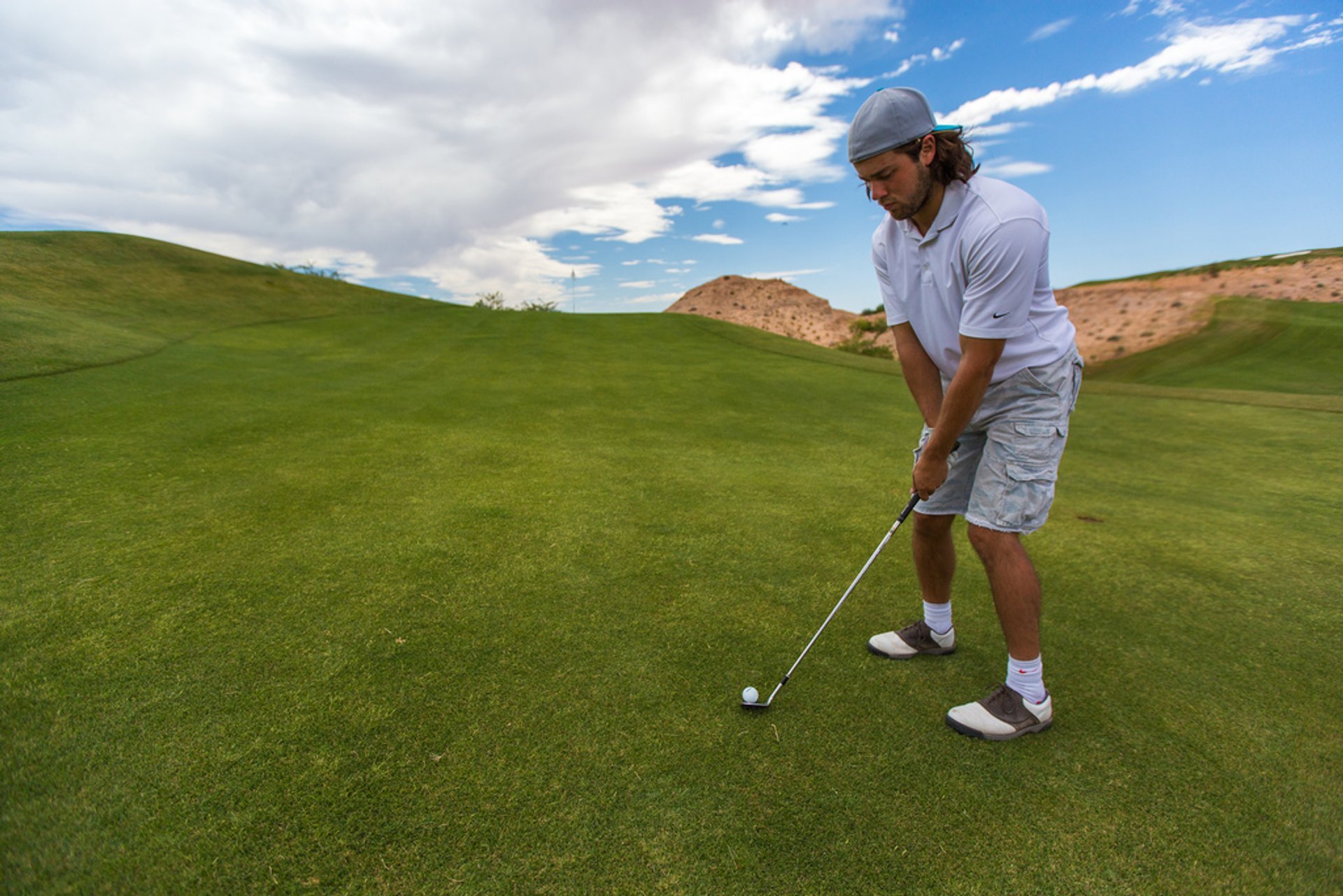 See accommodations nearby
In total in Las Vegas, there are about 60 golf clubs, perfectly equipped to enjoy this sport. Some of these clubs are closed and visiting them is possible only with membership. Fields have a fairly high level of complexity, so experienced players will especially enjoy.
The club courses are generally located on the shores of Lake Las Vegas, surrounded by palm trees and yellow sand. In the fields, some artificial obstacles (including water) are used to increase the level of complexity.
The courses are located on the shore of the lake, which further increases the level of complexity. Golf in Las Vegas is an expensive treat. The price will depend on the season.
Although there're no seasonal limitations to golfing in Las Vegas, according to reviews, May and December are considered the most convenient in terms of weather, crowds, and prices. September is the least favourable for the same reasons.
Find hotels and airbnbs near Golfing (Map)