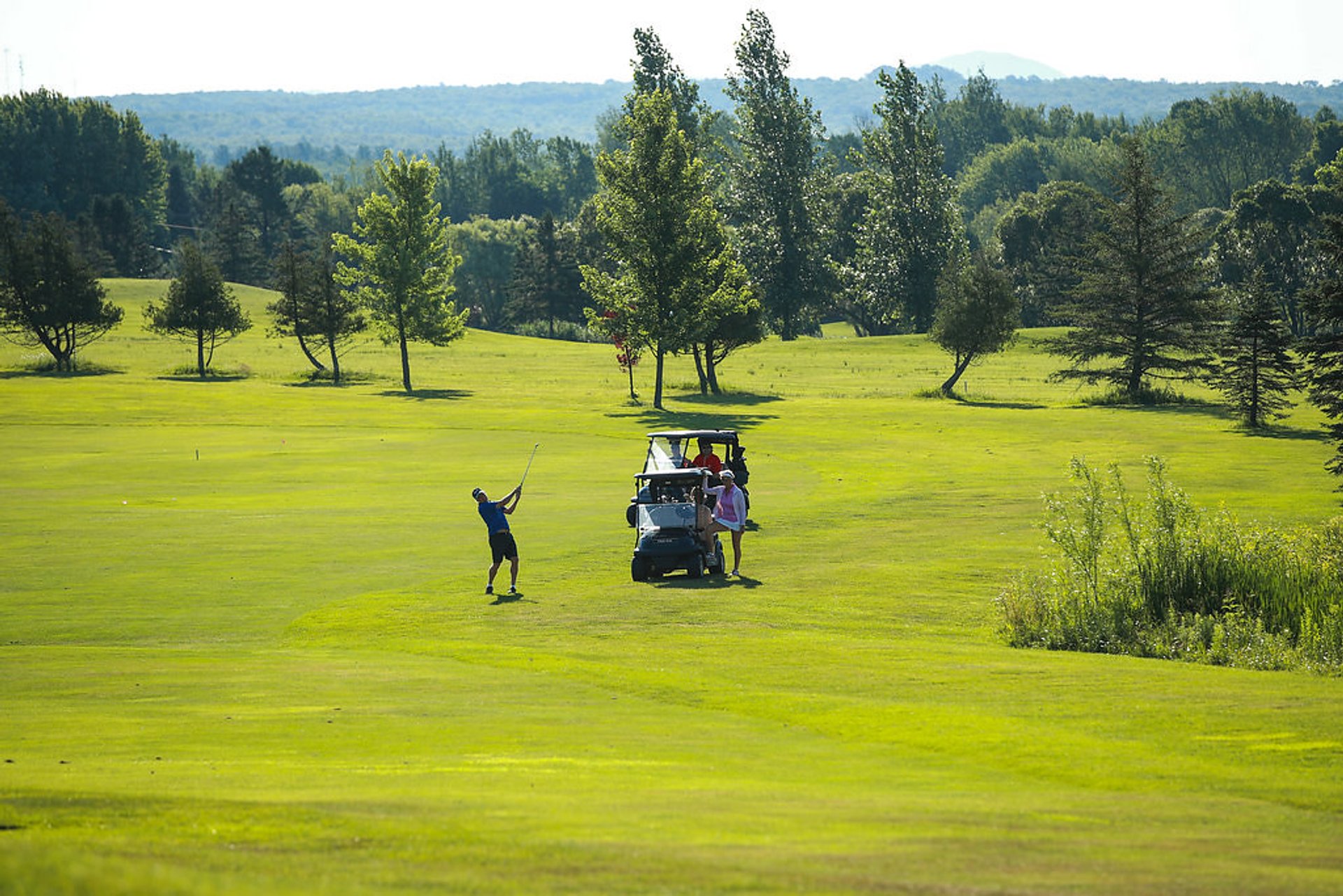 Société de la SP - Québec
Golf season in Quebec lasts from May to October. At this time you can learn or practice this sport in multiple locations overlooking mountains, forests, lakes, rivers, and streams. Since 1873, when this sport came to Quebec, golf became a prestigious seasonal activity. Here you'll find more than 175 public courses, the longest of which spans across 8,000 yds (7,300 m). Both experienced golfers and novices will find some options. For the latter, there're plenty of high-leveled schools around the region.
Some of the top golf courses to check out include Le Maître, Manitou, Le Diable, La Bête, L'Estérel, and Royal Laurentien. The areas are especially scenic during the summer and fall months.
Find hotels and airbnbs near Golf Season (Map)