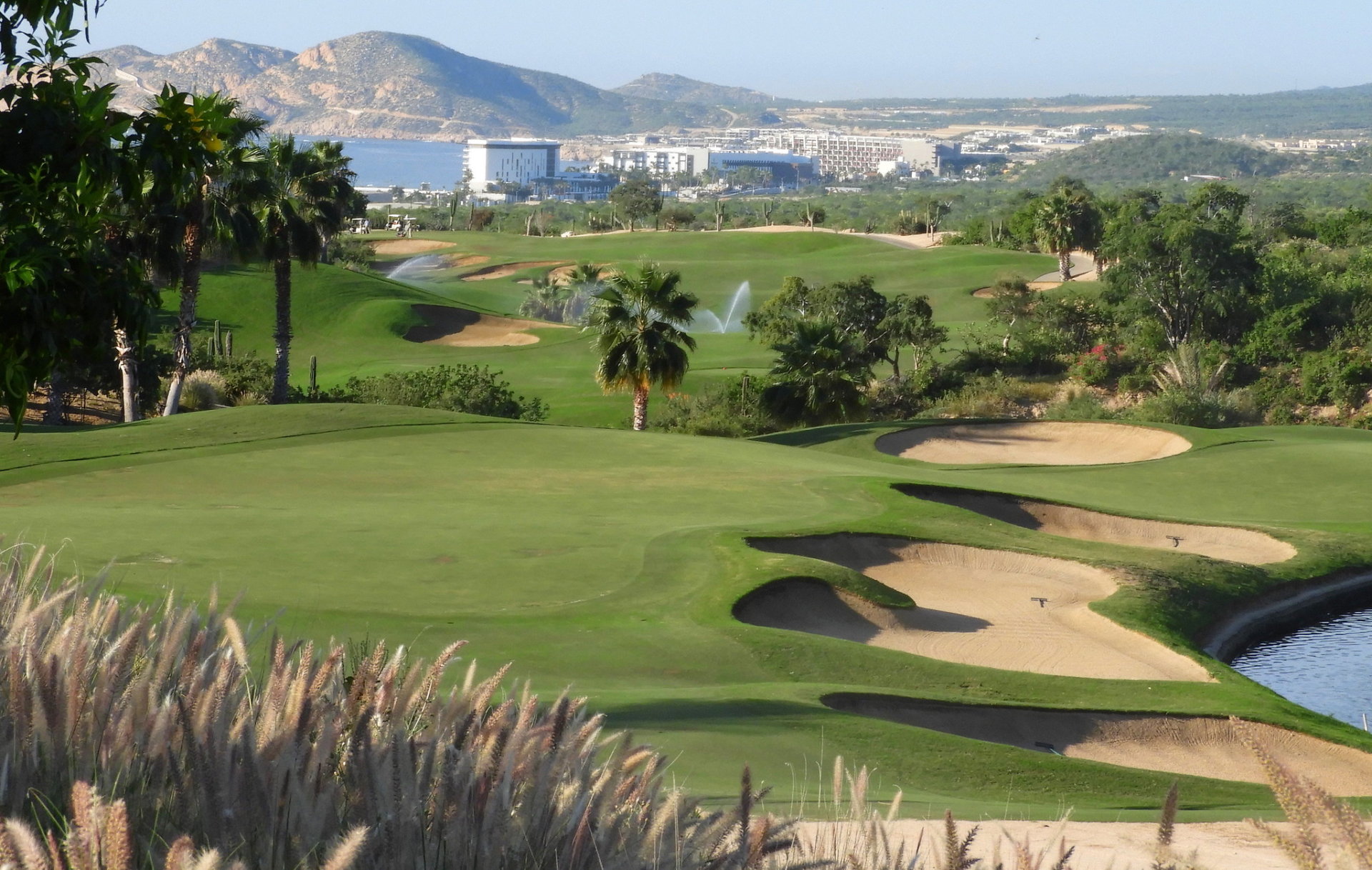 Cabo Real Golf Club, Los Cabos, Mexico
See accommodations nearby
Los Cabos golf courses offer an excellent golfing experience, best in Mexico and likely entire North America. The sheer landscapes of the Sierra Madre Mountains, the Pacific Ocean, the Sea of Cortez, and the Land's End make local golf resorts unique. Challenging holes and pleasant weather complete the image. Doesn't matter what season you pick for visiting Cabo San Lucas and whether you've been playing before or not, checking out local golf resorts is a must!
Best golf courses in Cabo San Lucas
Some of the top choices for your golfing weekend include large resorts of Cabo San Lucas Country Club and Diamante Dunes. Quivira Golf Course, with a stunning view of the sea, is also a great pick. Comparatively, along the shore of the northeastern part of Cabo San Lucas you'll also find equally famous Cabo Real Golf Club and El Dorado Golf Club, both nestled near San José del Cabo.
Golf Season
Even though local golf resorts are open to visitors year-round, Cabo travel guides recommend skipping the summer heat. July and particularly August might be too hot to enjoy a round of golf. The most critical time of the day is around 2 pm. So if it's possible, then opt for the period between September and June. Otherwise, come in the early morning hours or later in the evening.
More golf tips
When you plan on playing golf in Los Cabos, make sure you have an appropriate outfit that corresponds with a standard golf club dress code. Also, bring extra golf balls, for some of them will surely get lost. Overall, the experience might be costly, but you can always benefit from "twilight" hours when prices drop. Additionally, International Golf Cardholders get a 20% discount, but only at specific golf courses.
Find hotels and airbnbs near Golf Courses (Map)