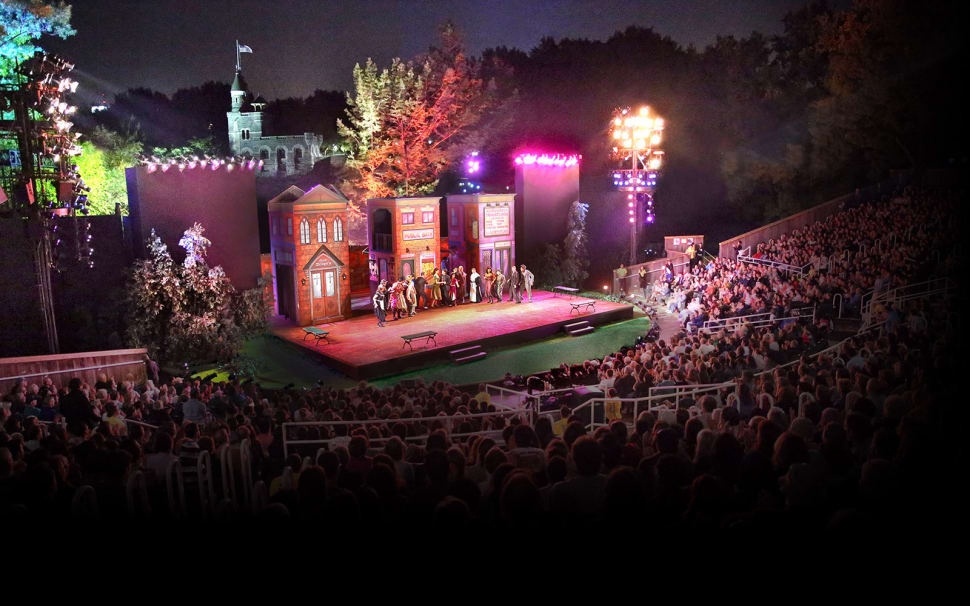 Among hundreds of great free summer events is a New York favourite—the Public Theater's Shakespeare in the Park—a series of classical Shakespearian productions. What can be better than enjoying Hamlet, Cymbeline, or Romeo and Juliette performed under the starry night sky of New York? The events are held at the Delacorte Theater in Central Park rain or shine. Famous actors like Maryl Streep, Philip Seymour Hoffman, Natalie Portman, Al Pacino, Kevin Kline, and many others took part in past seasons' performances.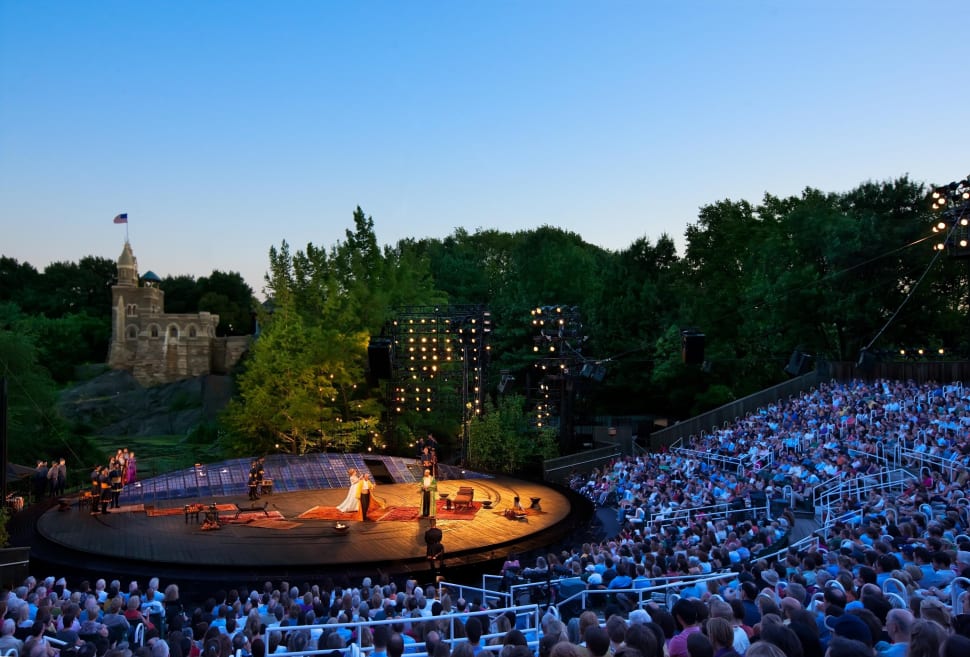 Shakespeare in the Park runs from the last days of May through mid-to-late August. Performances take place between Tuesday and Sunday at 8 pm. Few exceptions in the schedule are possible. The tickets are usually distributed on the day of the show in front of the Delacorte. But since the shows are free, be ready to see long lines. Only the most patient ones get to see the excellent show with a great view of New Yo​rk City in the background.
The first week of performances tends to be less crowded before the reviews and the word of mouth have increased the audiences. Paradoxically, you have greater chances of getting a nice seat without much effort when the bad weather is in the forecast. The shows go on in rain and tickets aren't exchangeable. In the worst conditions they may take a break and resume after the downpour is over. Take into account, visitors can't open umbrellas during performances. So bring a poncho or a raincoat.
Shakespeare in the Park Map & Location
Shakespeare in the Park Featured in