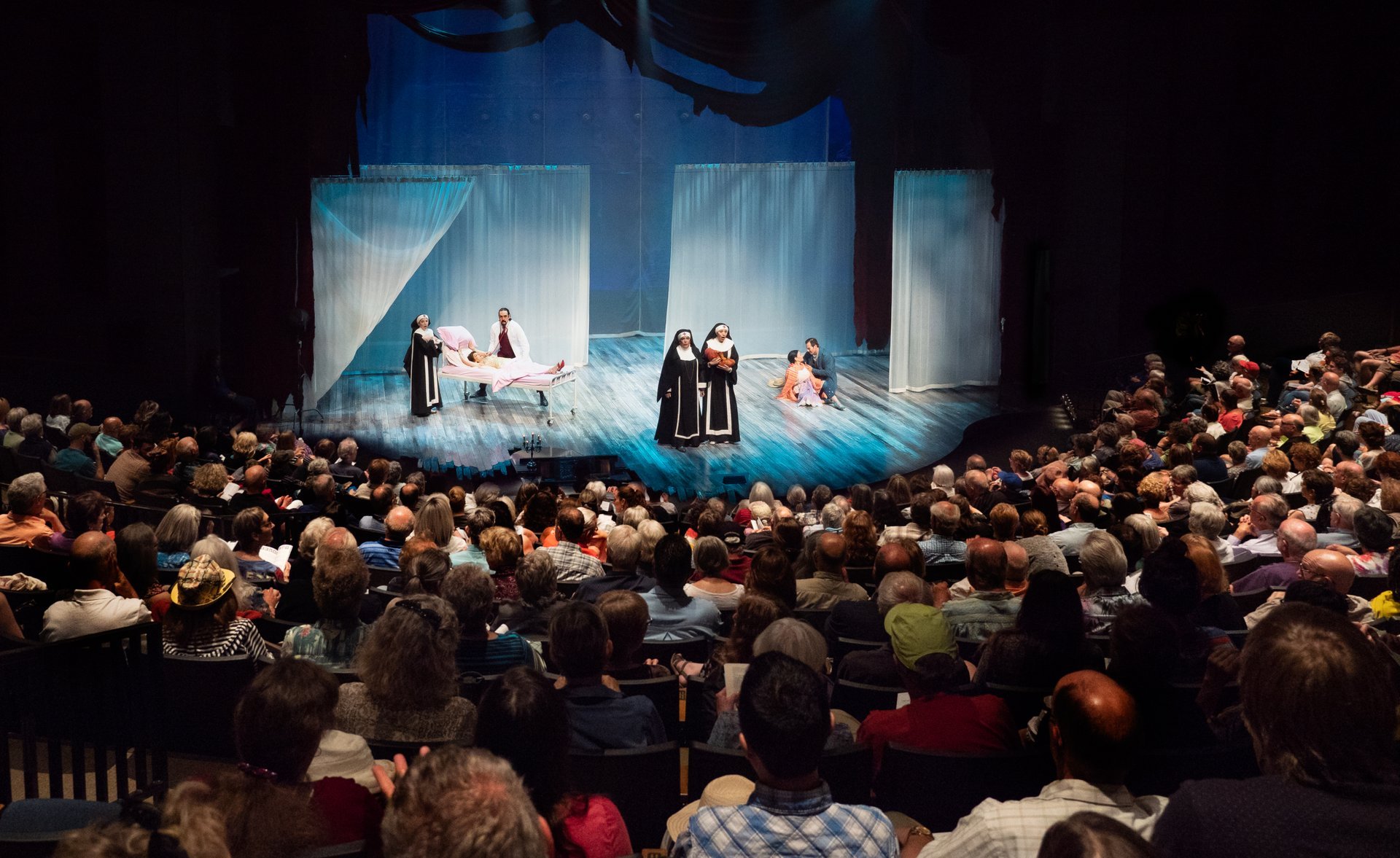 The Oregon Shakespeare Festival (OSF) takes place from March through October in Ashland, Oregon. The annual theater event offers around 850 matinee and evening shows in three venues. Up to 11 plays are offered in daily rotation each week. The festival, which dates back to 1935, was founded by Angus Bowmer. It draws about 400,000 attendees every year. In 2015 the festival marked its 20-millionth spectator.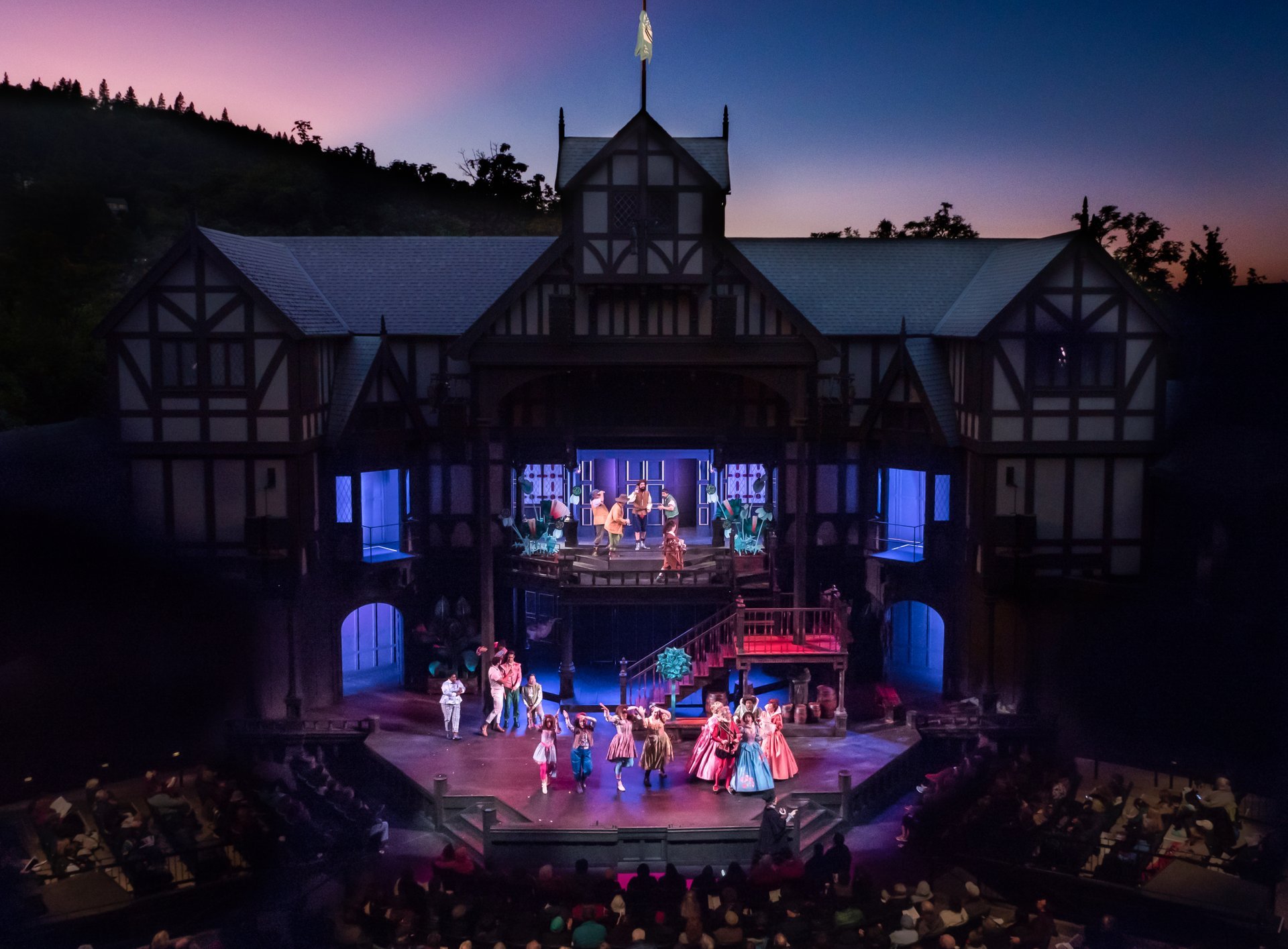 The venues include the outdoor Allen Elizabethan Theatre, the Thomas Theatre, and the Angus Bowmer Theatre, all within a walking distance from each other. Every venue stages 3-5 classical or contemporary plays. In addition to Shakespeare plays, new playwrights are added every year, like Octavio Solis or Robert Schenkkan. The festival employs about 675 actors and other paid staff and 700 volunteers that contributes greatly to a local economy.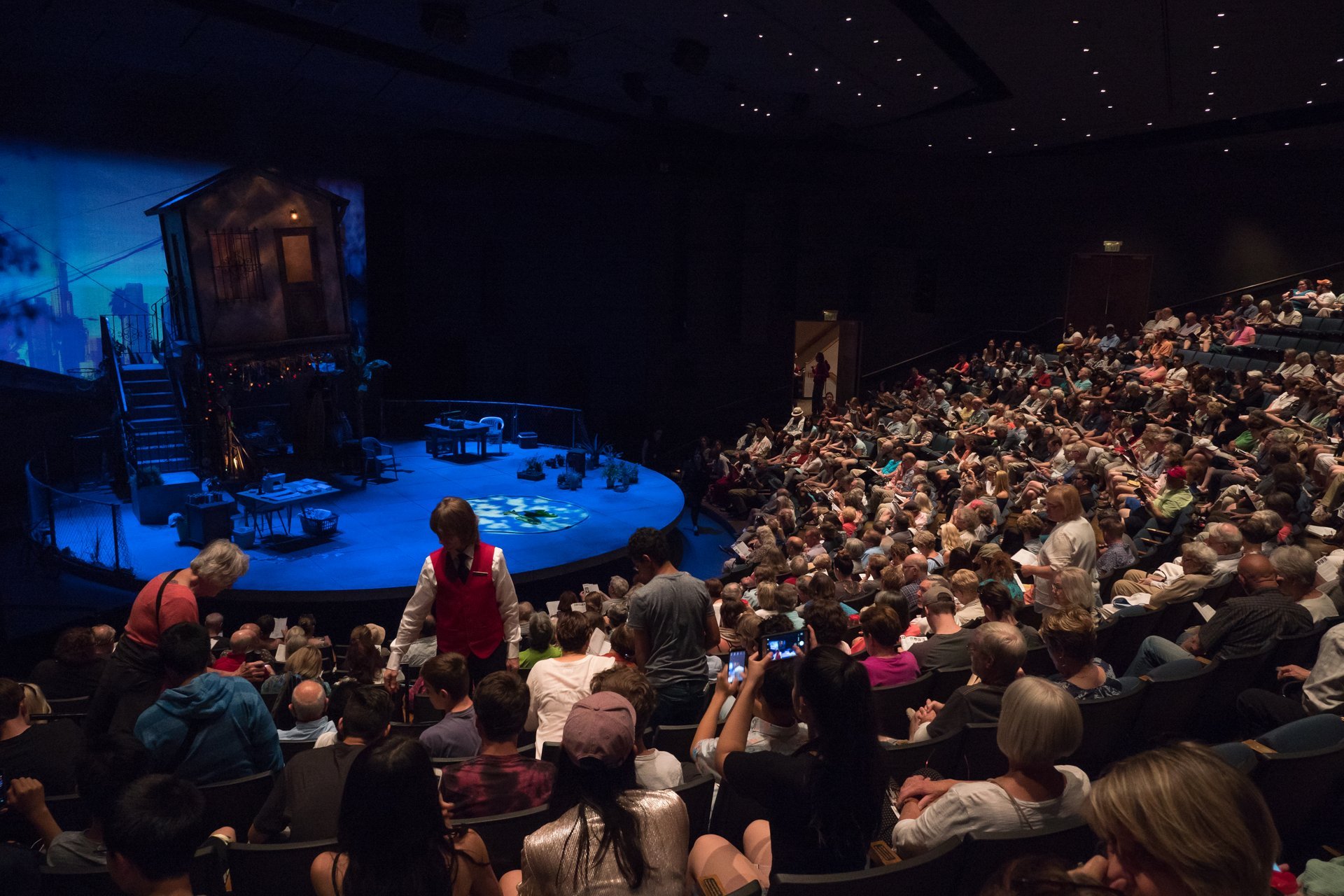 OSF also runs an excellent educational program for those interested in theater arts. Theater enthusiasts can enjoy classes, discussions, interactive workshops, pre- and post-show conversations, talks, and immersive experiences dedicated to performing on stage.
The Festival traditionally runs from early March to late October. The outdoor shows have a shorter run roughly from late May/early of June to mid-October. For the more detailed program, you have to check the official website of the Oregon Shakespeare Festival. You can also purchase OSF tickets there.