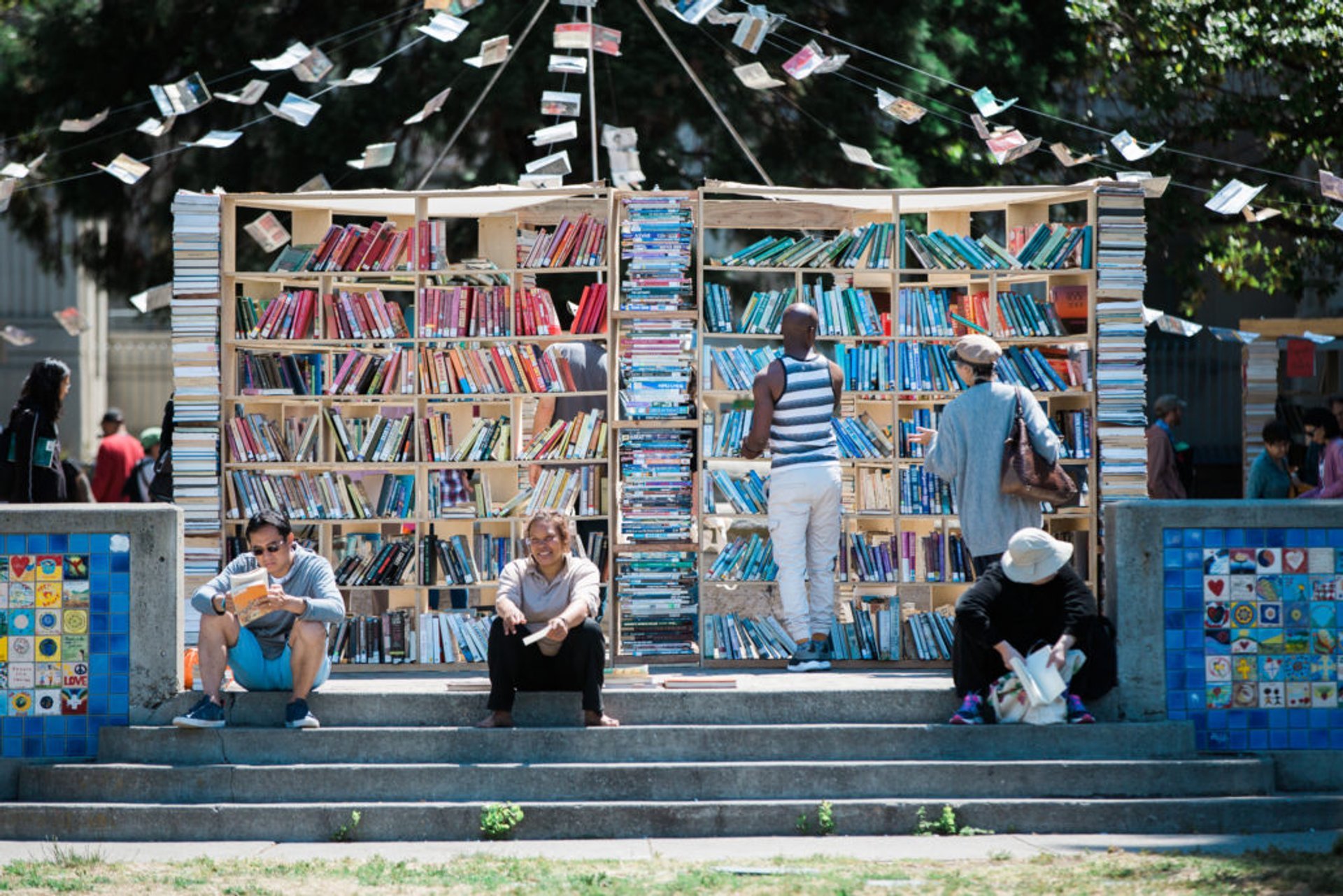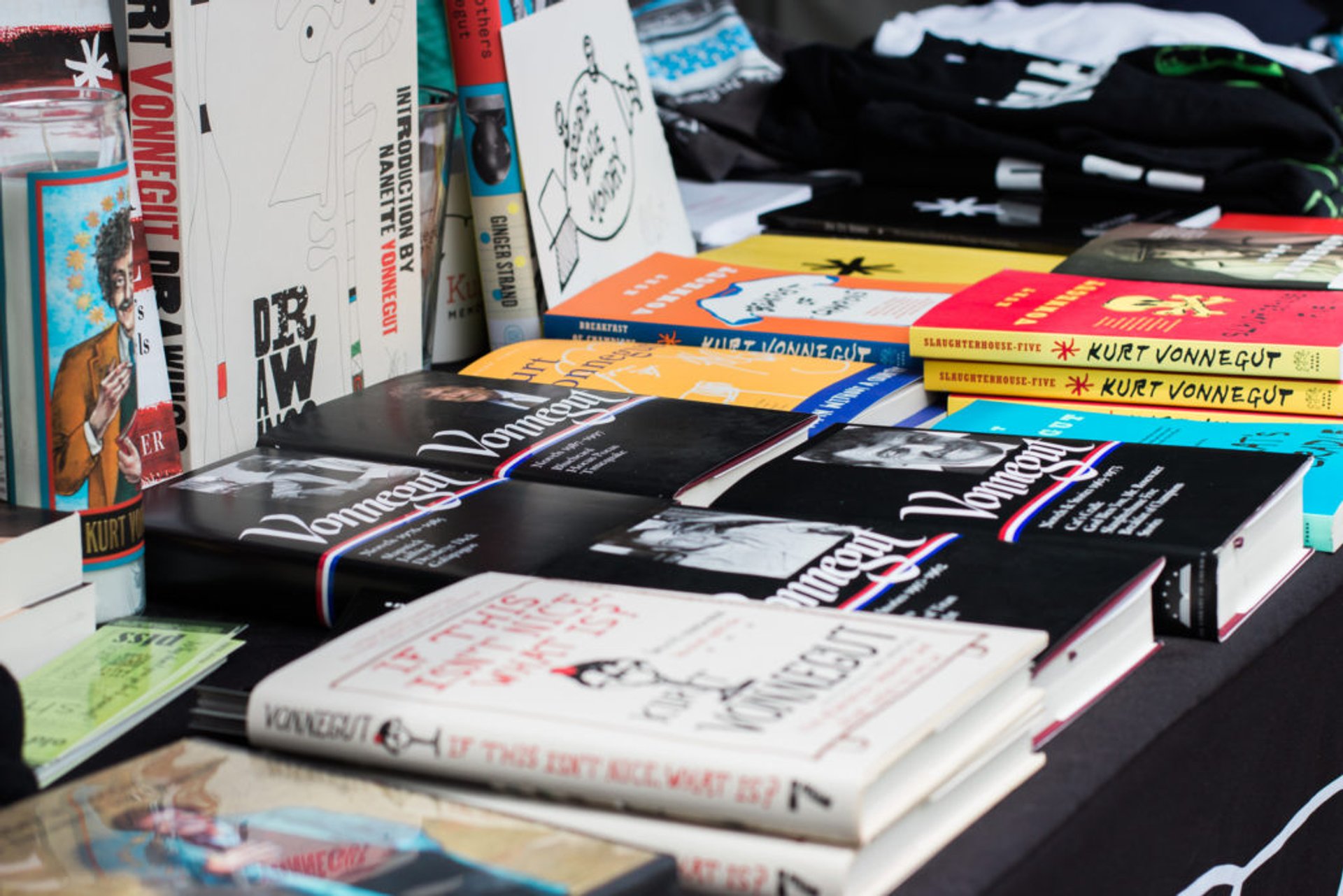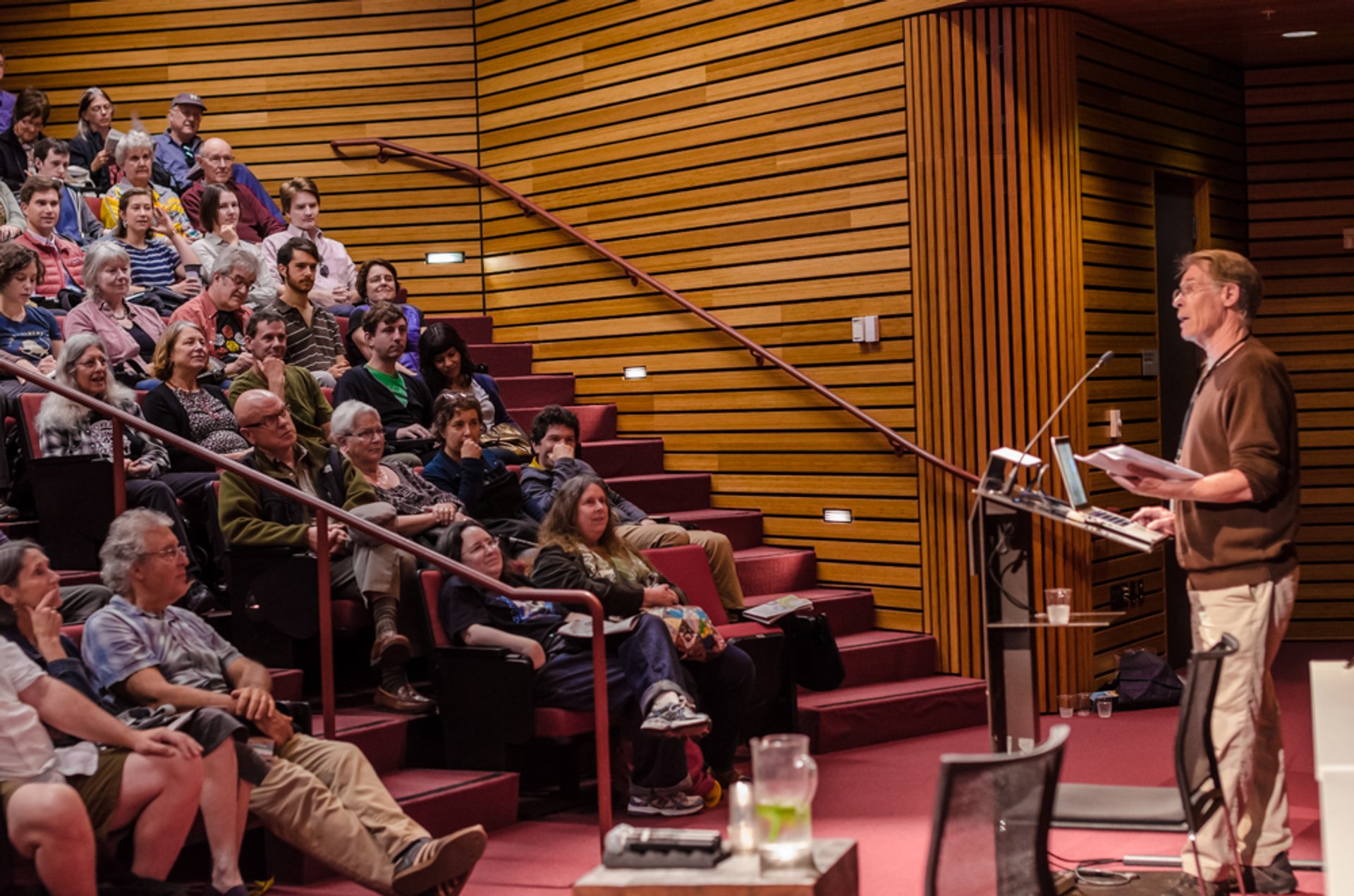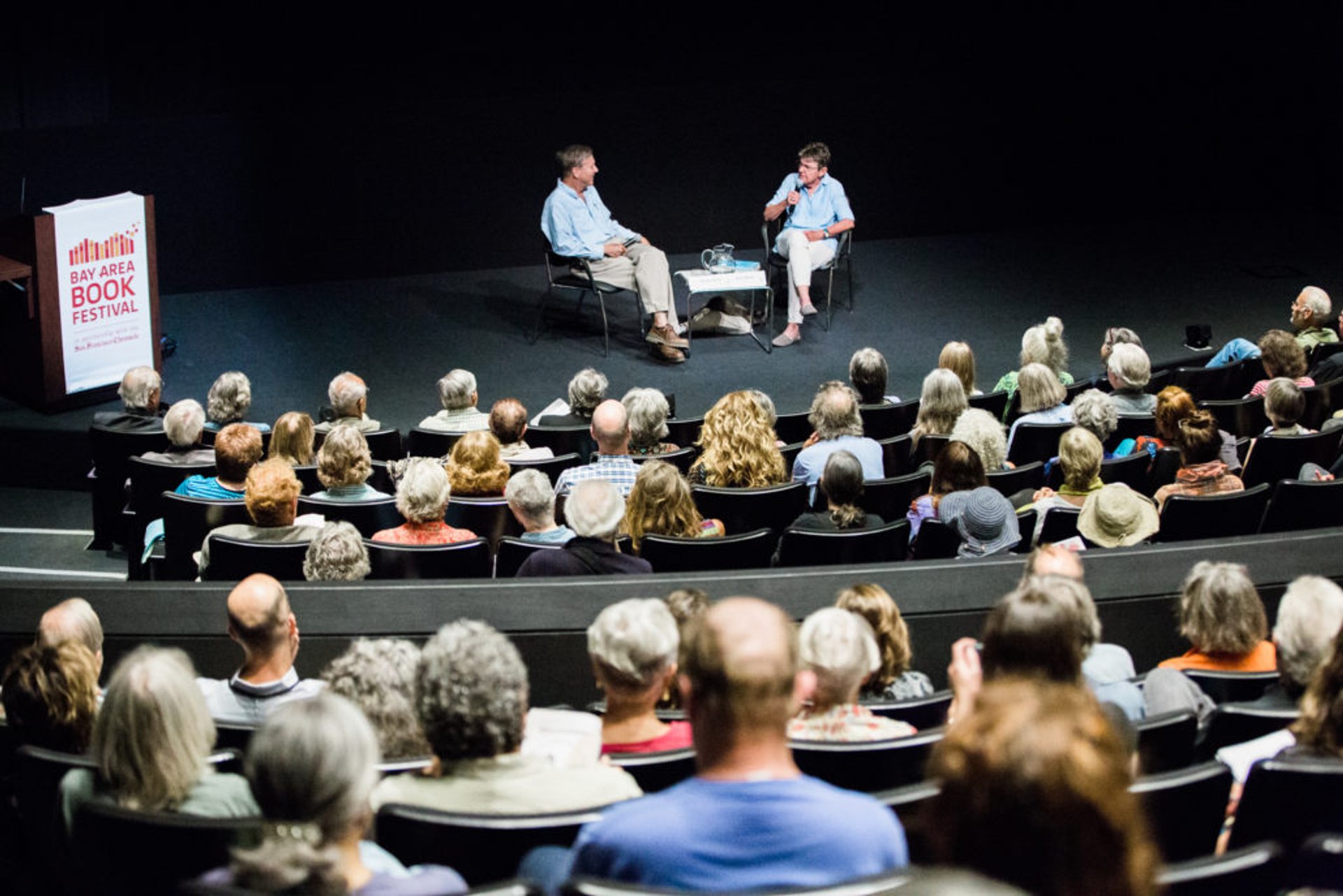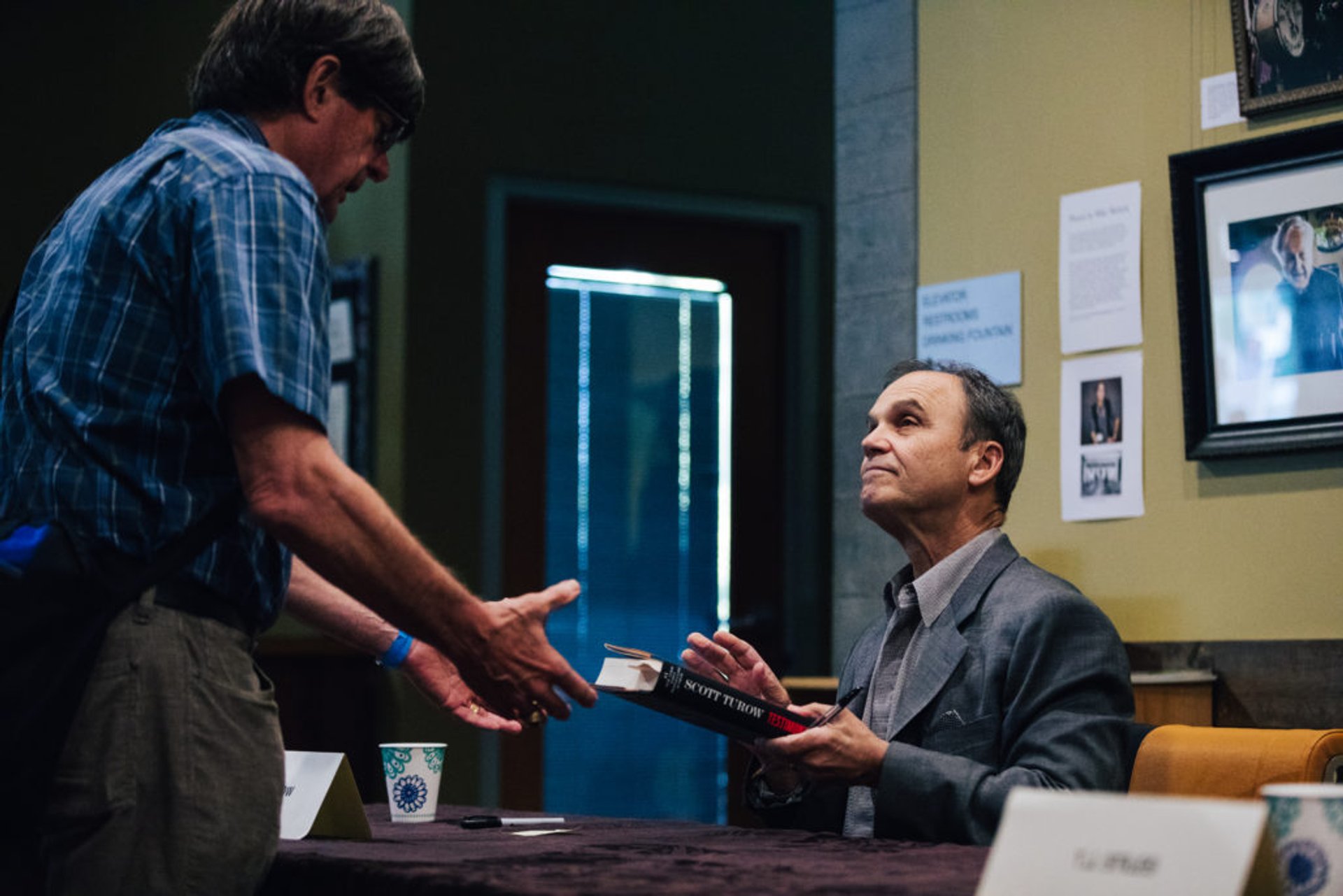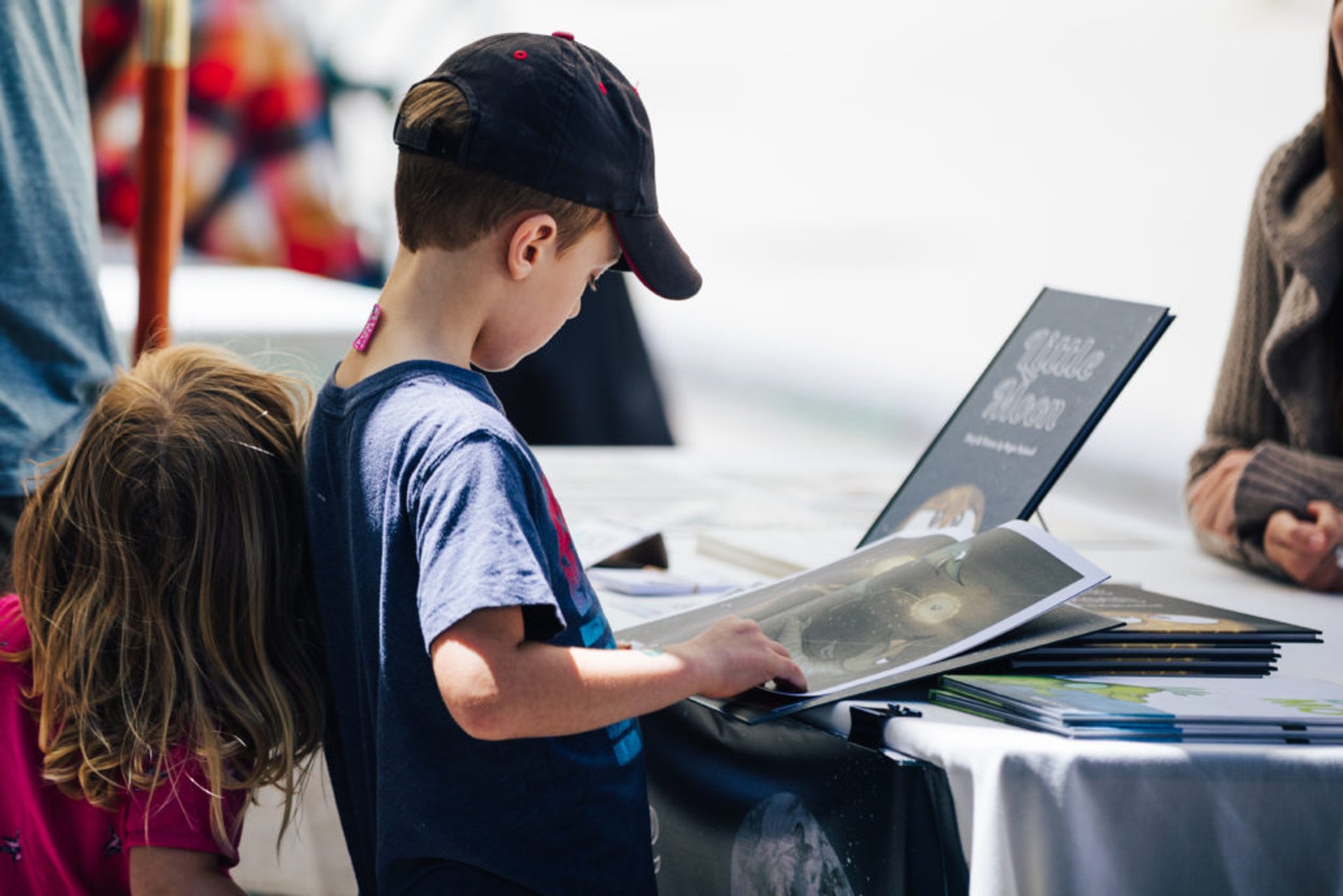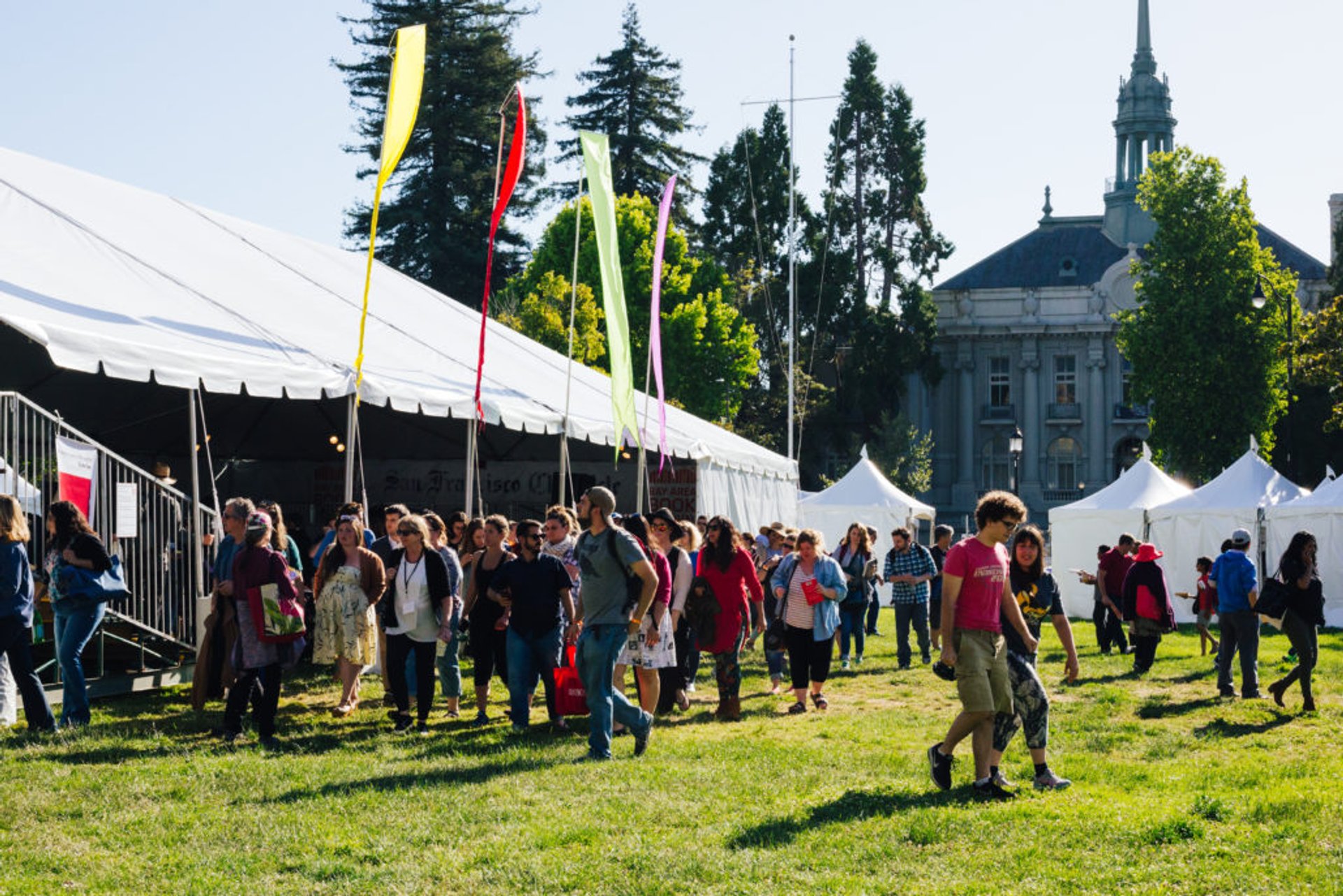 ©
Michael Hitchner | Bay Area Book Festival
The Bay Area Book Festival takes place every year in and around Berkeley's Civic Center Park. It is one of the premier literary events in the world and features more than 200 top authors in provocative keynotes, interviews, panels, and performances. The free Outdoor Fair has hundreds of literary exhibitors, including bookstores, publishers, and authors.
The Family Fun Zone is bursting with fun, enriching activities for families and children of all ages. There are performances on the ShowTime Stage and scores of Bay Area museums and organizations will bring a wide range of reading, STEM and STEAM activities such as writing, craft-making, DIY book-making, science projects, and more.
The festival also partners with the Berkeley Art Museum and Pacific Film Archive (BAMPFA) each year to present a series of films that celebrate, adapt, or creatively reinterpret the written word and its practitioners. Renowned writers, filmmakers, and other guests introduce the screenings. Please note that the Festival's General Admission Wristband does not allow admission. Tickets ($5-$13) must be purchased directly from BAMPFA.
All the Festival's outdoor programs and exhibitions offer free admission. For indoor programs, the entry prices vary from $10 for a single event with a guaranteed seat (if you arrive 10 minutes before start time) to $15 for a general wristband with entrance to all events on a first-come, first-served basis. Youth under 18 do not need a wristband and are admitted free based on available seating at any program.
Find hotels and airbnbs near Bay Area Book Festival (Map)