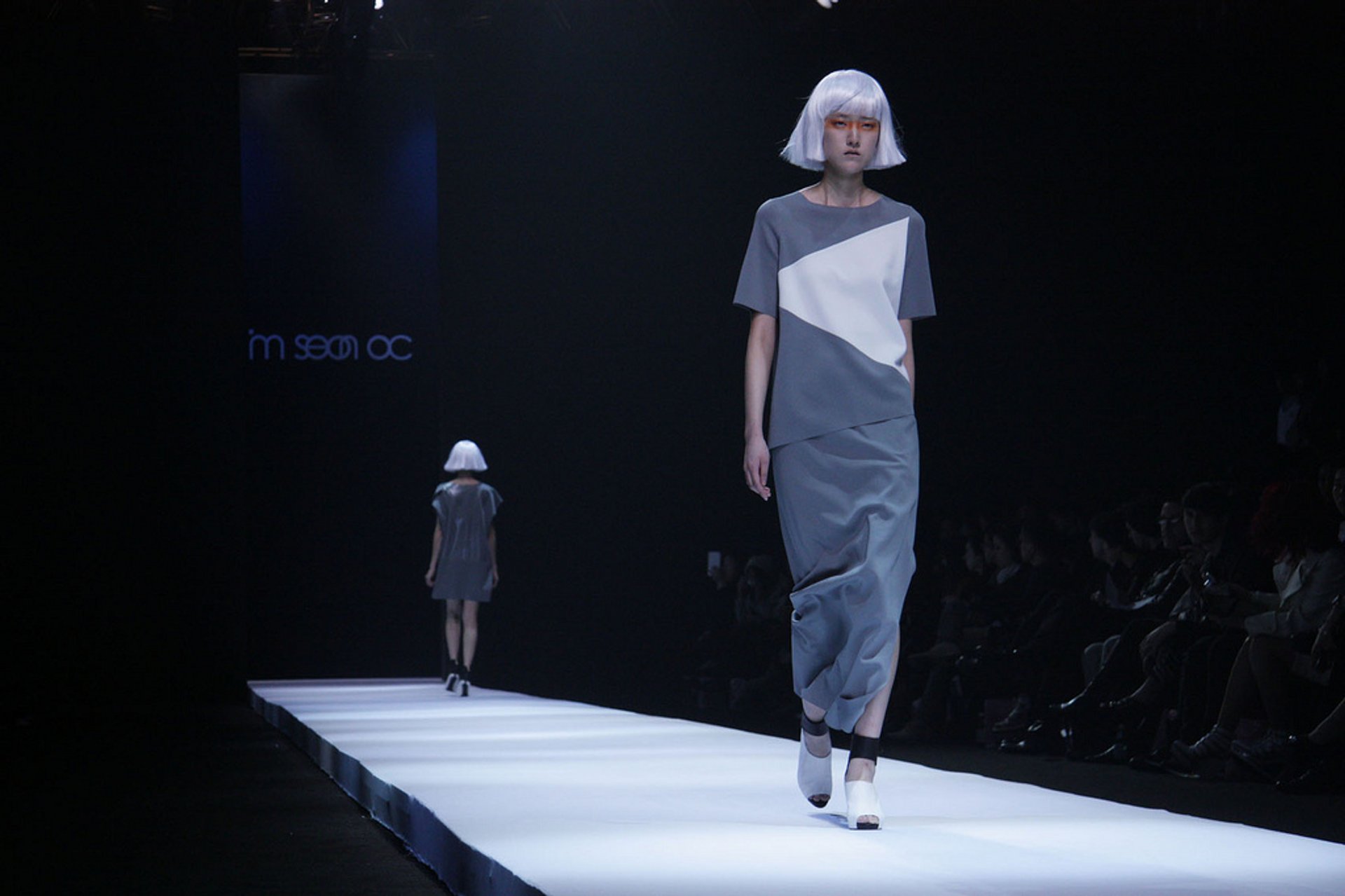 Aiming to become one of the most prominent fashion weeks in the world, Seoul Fashion Week is a unique biannual fashion business event, organized by Seoul Design Foundation. Shows are held in March and October.
The Seoul Collection features top Korean designers' and has become the most distinguished among Korean fashion events with a broad spectrum of ages, genders, and ethnicities. Nowhere else would you see septuagenarians and toddlers walking runways and posing for street style photographers. Also, the products they wear can be made out of pig placenta or snail slime. Korean fashion companies can exhibit their products at the Seoul Fashion Fair.
So it feels strangely relevant that the inter mundane backdrop for the daily parade of street style stars at Seoul Fashion Week is the jaw-dropping Dongdaemun Design Plaza.
Seoul Fashion Week's spirit of inclusiveness can be genuinely infectious. It embraces the city around and sends out a tannoy call that unabashed fun and intelligent design definitely can coexist.
Find hotels and airbnbs near Seoul Fashion Week (Map)