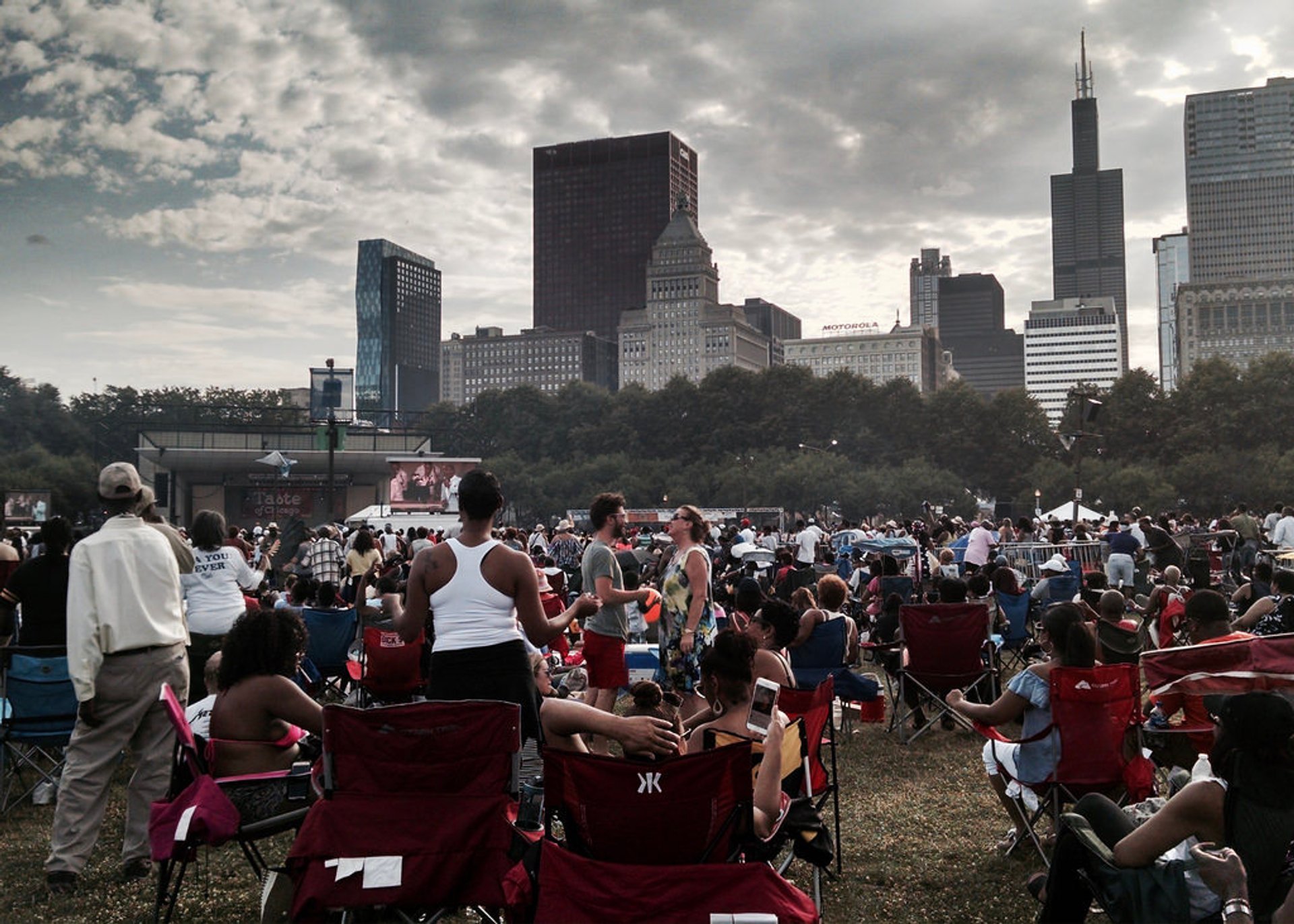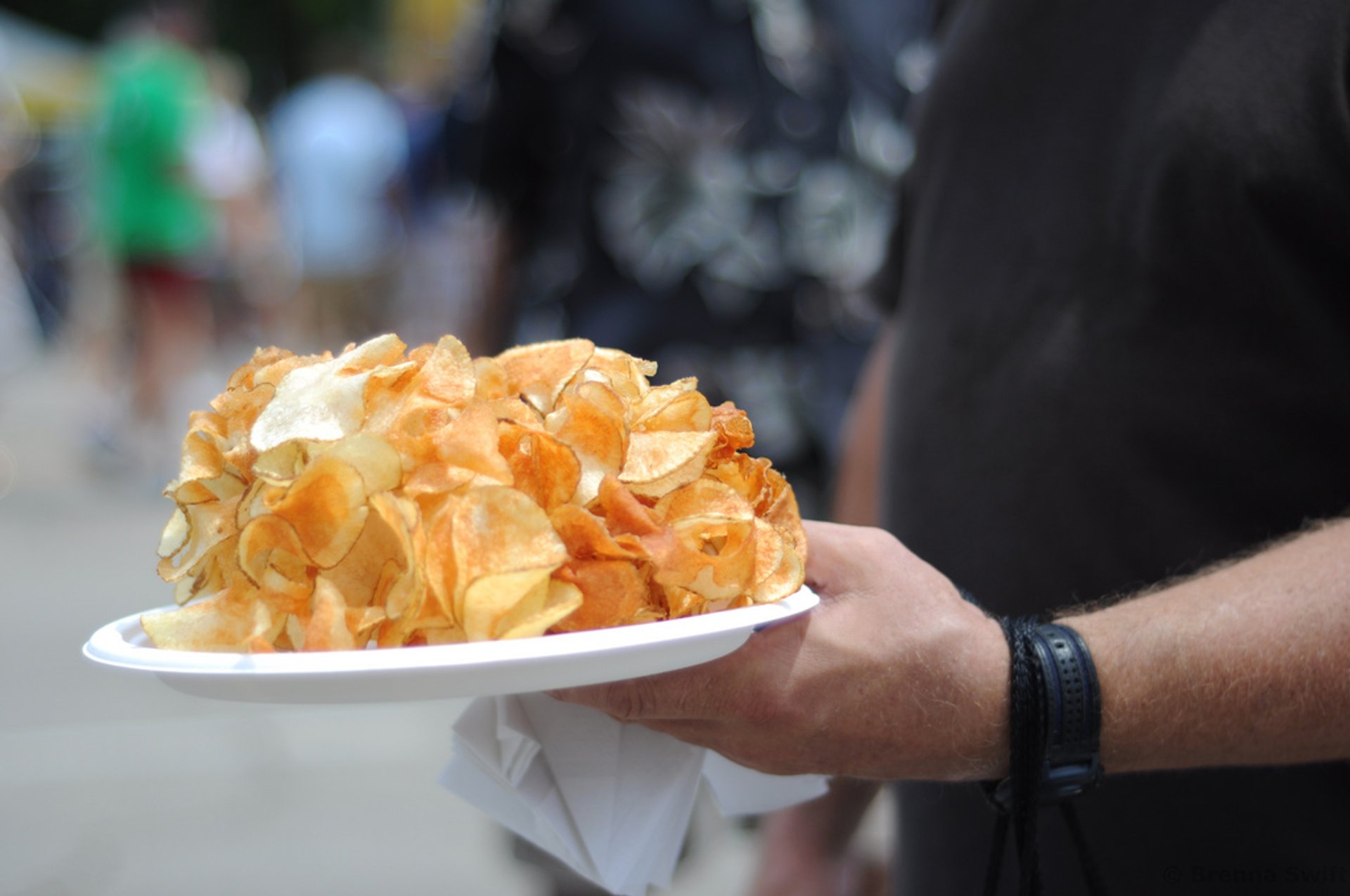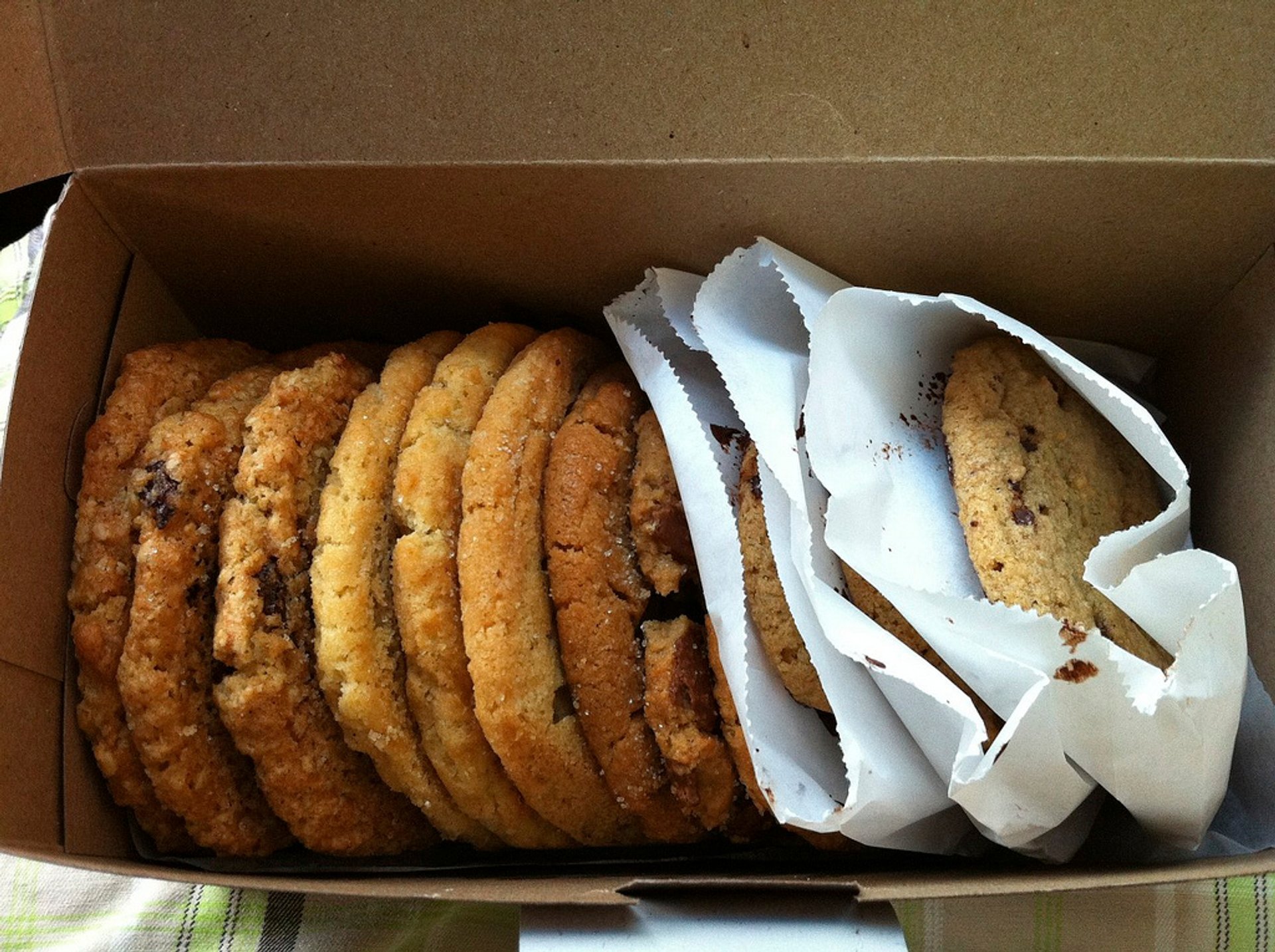 The Taste of Chicago o localmente conocido como The Taste es considerado como el festival gastronómico más grande del mundo con sus brillantes eventos no relacionados con la comida, incluyendo la Petrillo Music Shell, pabellones y música en vivo en múltiples escenarios.
El evento se celebra durante cinco días en la impresionante orilla del lago de Grant Park y muestra un motley de la comunidad gastronómica de Chicago y complementa una deliciosa variedad de comidas que consisten de platos locales clásicos y cocinas especializadas con música y emocionantes actividades familiares para ir con él. La entrada al festival es gratuita, sólo en caso de que quieras comprobarlo y aumentar tu apetito.
El Taste of Chicago incluye actuaciones musicales que varían de artistas locales a conocidos como Robert Plant, Moby, Kenny Rogers o Carlos Santana. Paseos como Jump to Be Fit y una rueda grande también tienen lugar durante el festival.
Encuentra hoteles y airbnbs cerca de Taste of Chicago (mapa)