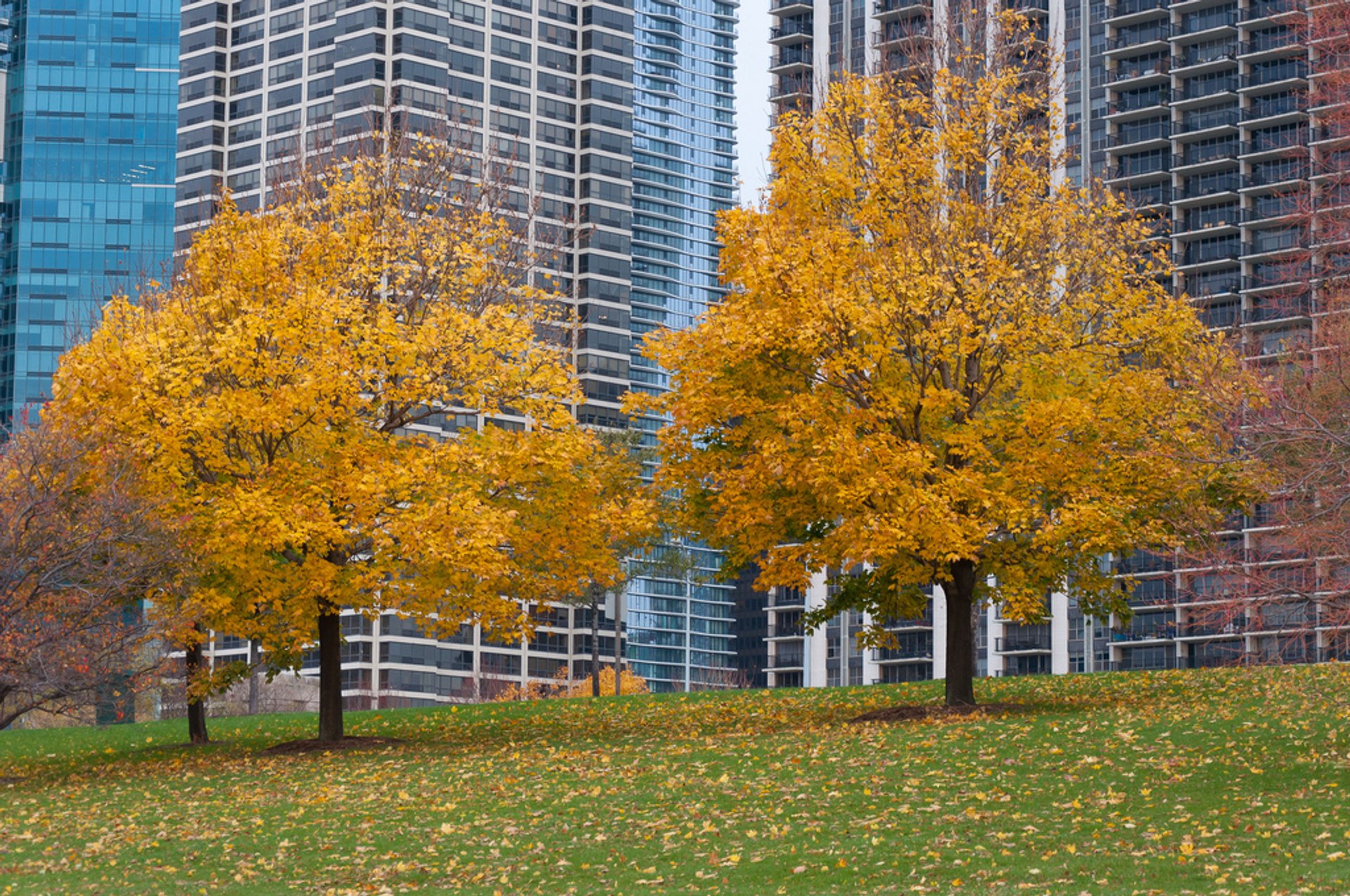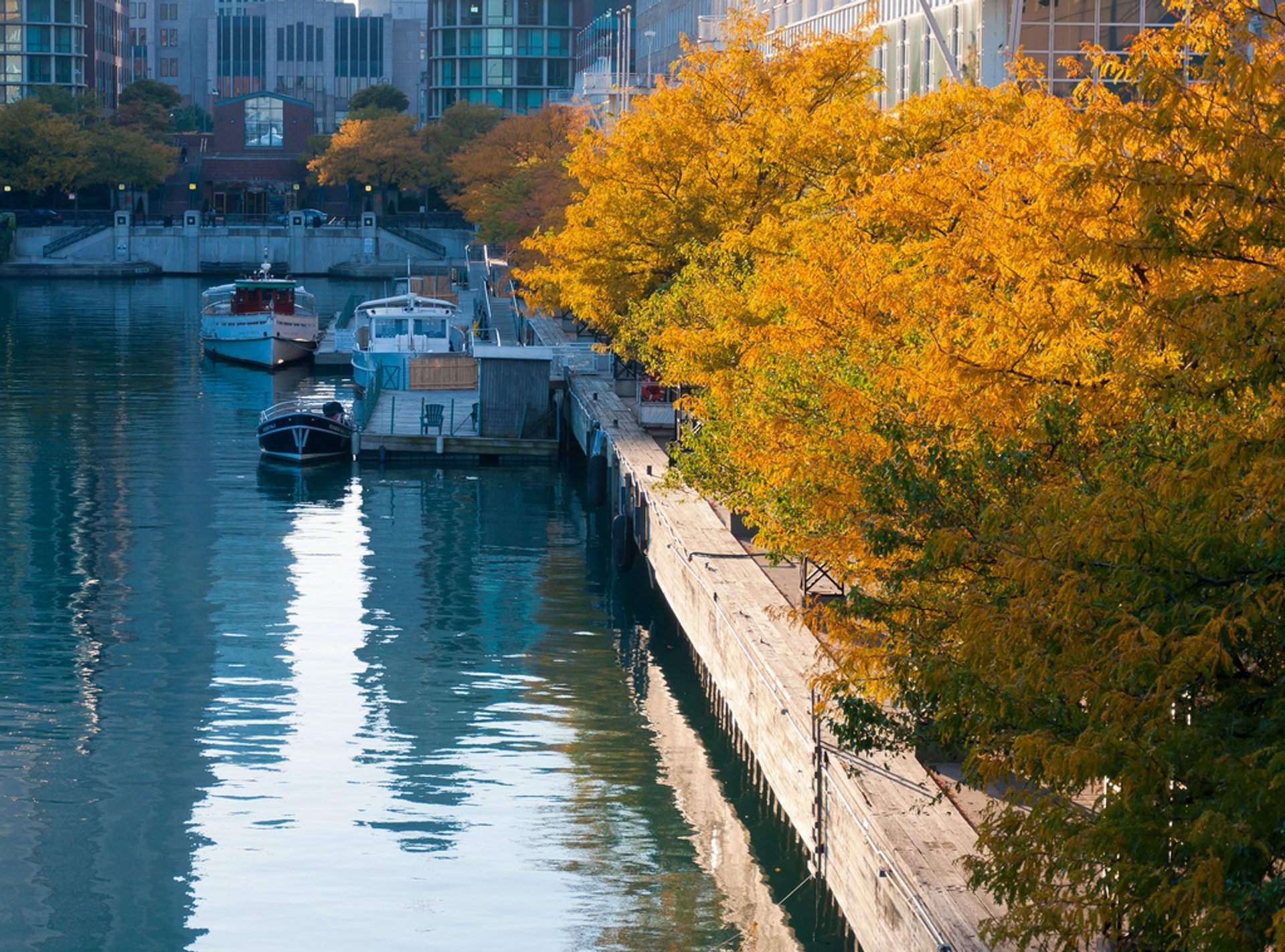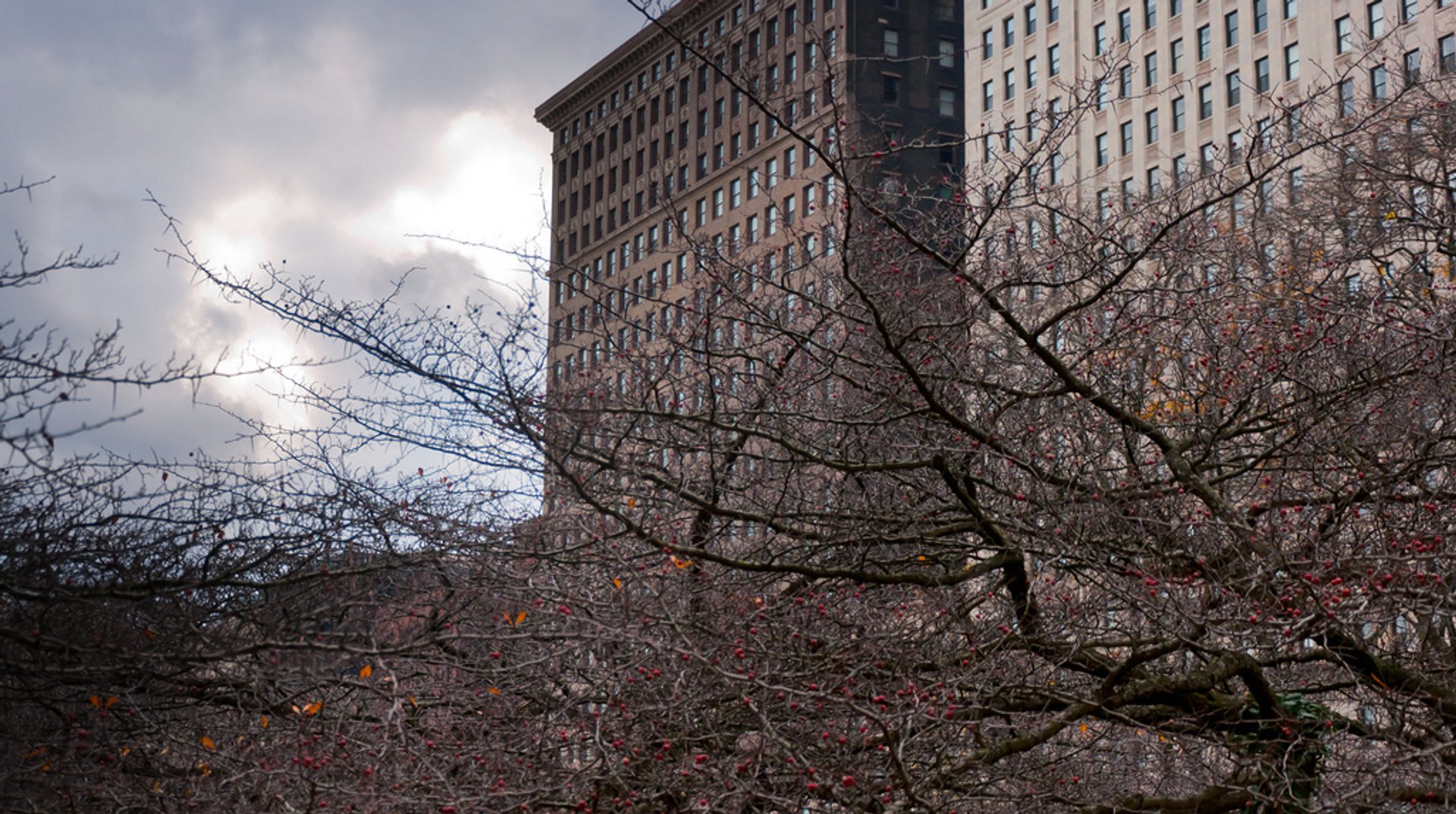 In September the heat noticeably drops, sunshine hours get shorter, and it means, summer beach season is over. But it is even better to hike across the city in these moderate temperatures. Besides, one may still enjoy seasonal sailing and kayaking. Moreover, rains also become less frequent, which is also more favourable weather condition for a successful vacation.
The first half of October offers the last pleasant and warm days, not that humid and rainy as in summer. This is the last time one can enjoy kayaking on Chicago River and sailing on the Lake Michigan. The end of the month is drastically cooler.
November sees a significant decrease in the tourists flow, as it is no longer warm, but rather chilly. This must be the worst time to go to Chicago, as there are few seasonal things to do, even in comparison with winter, the latter is more amusing owing to Christmas holidays and some snow, but November is grey, cold, and dull. Besides, it is rainy too, less rainy than summer months, but more than in winter.