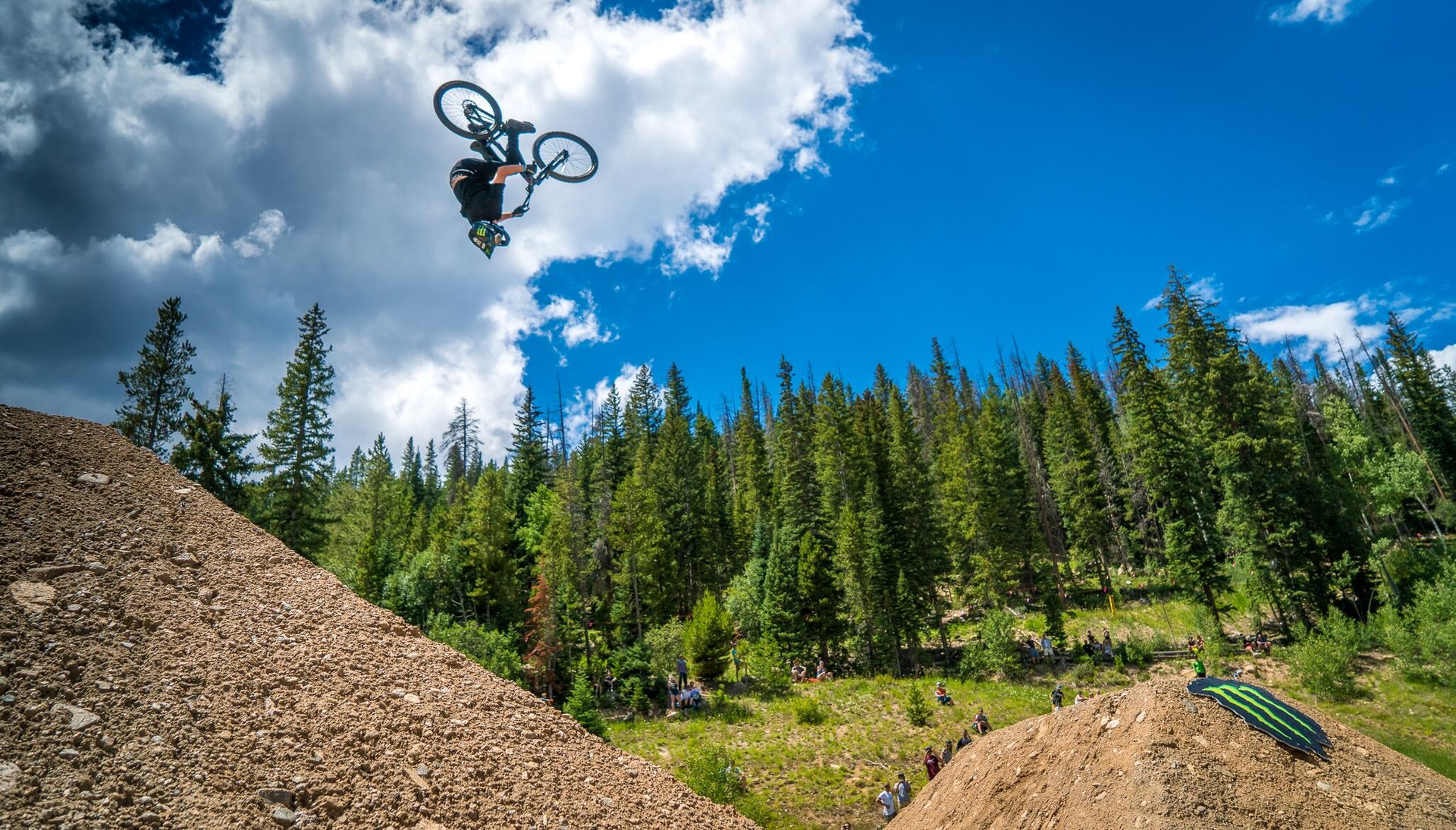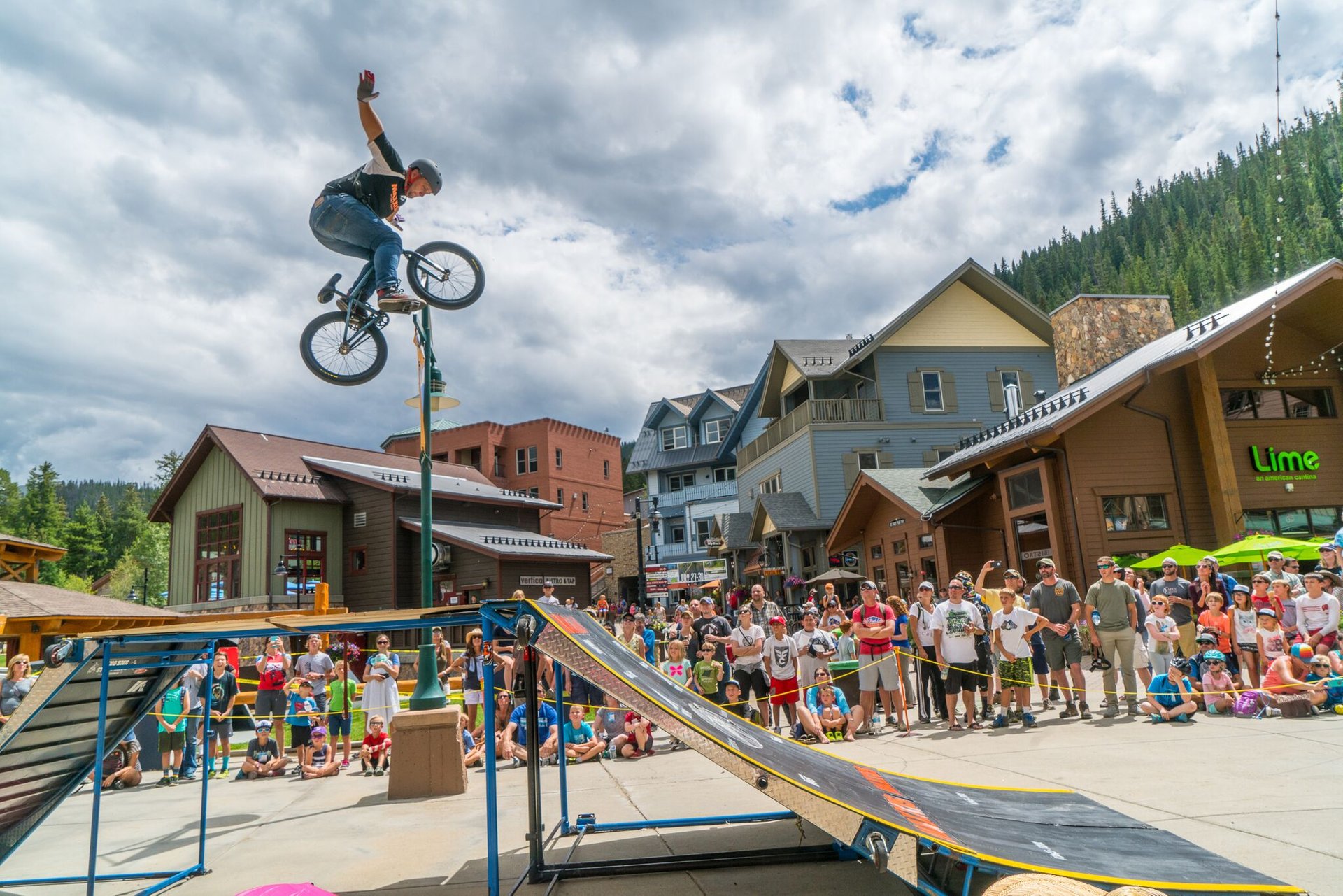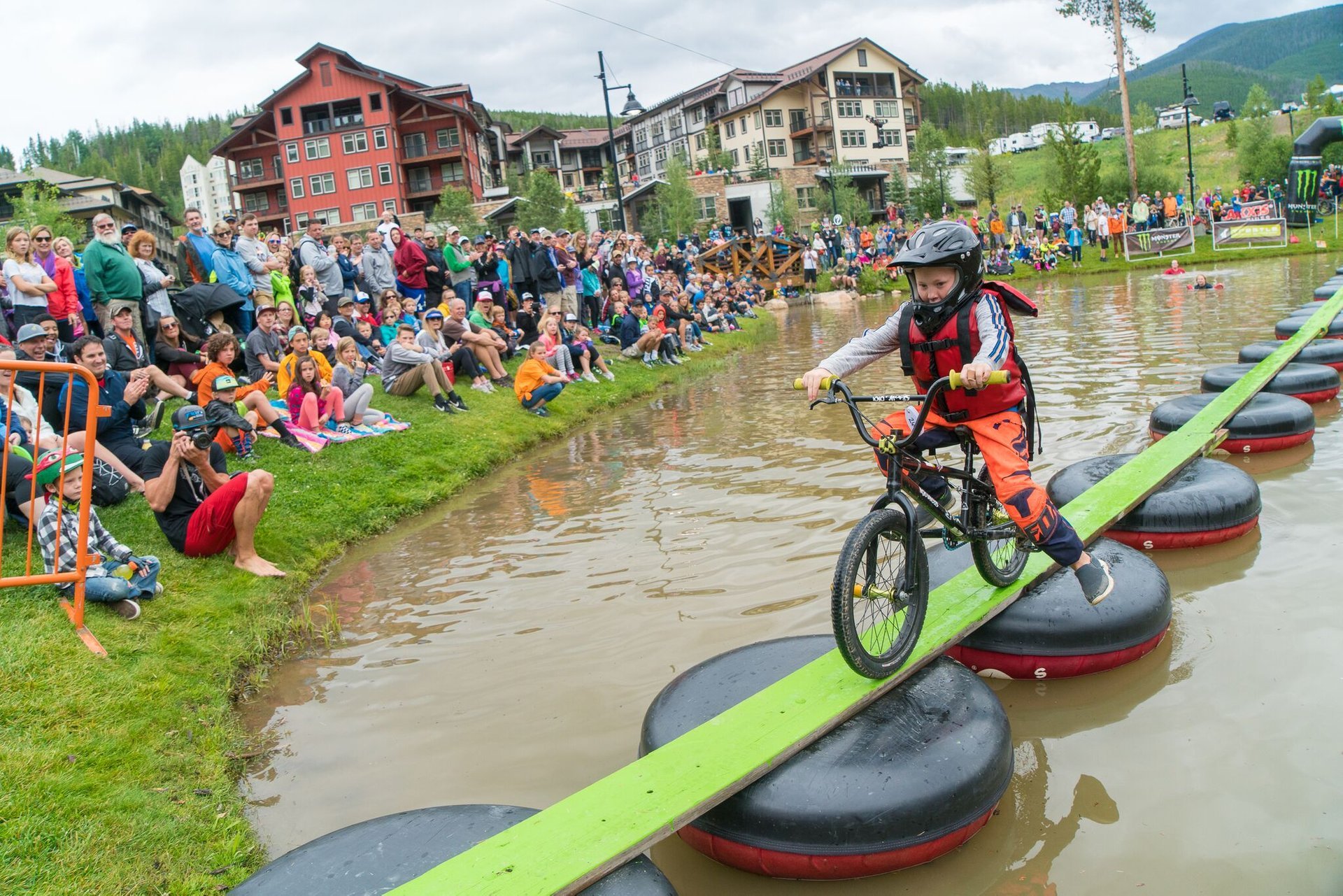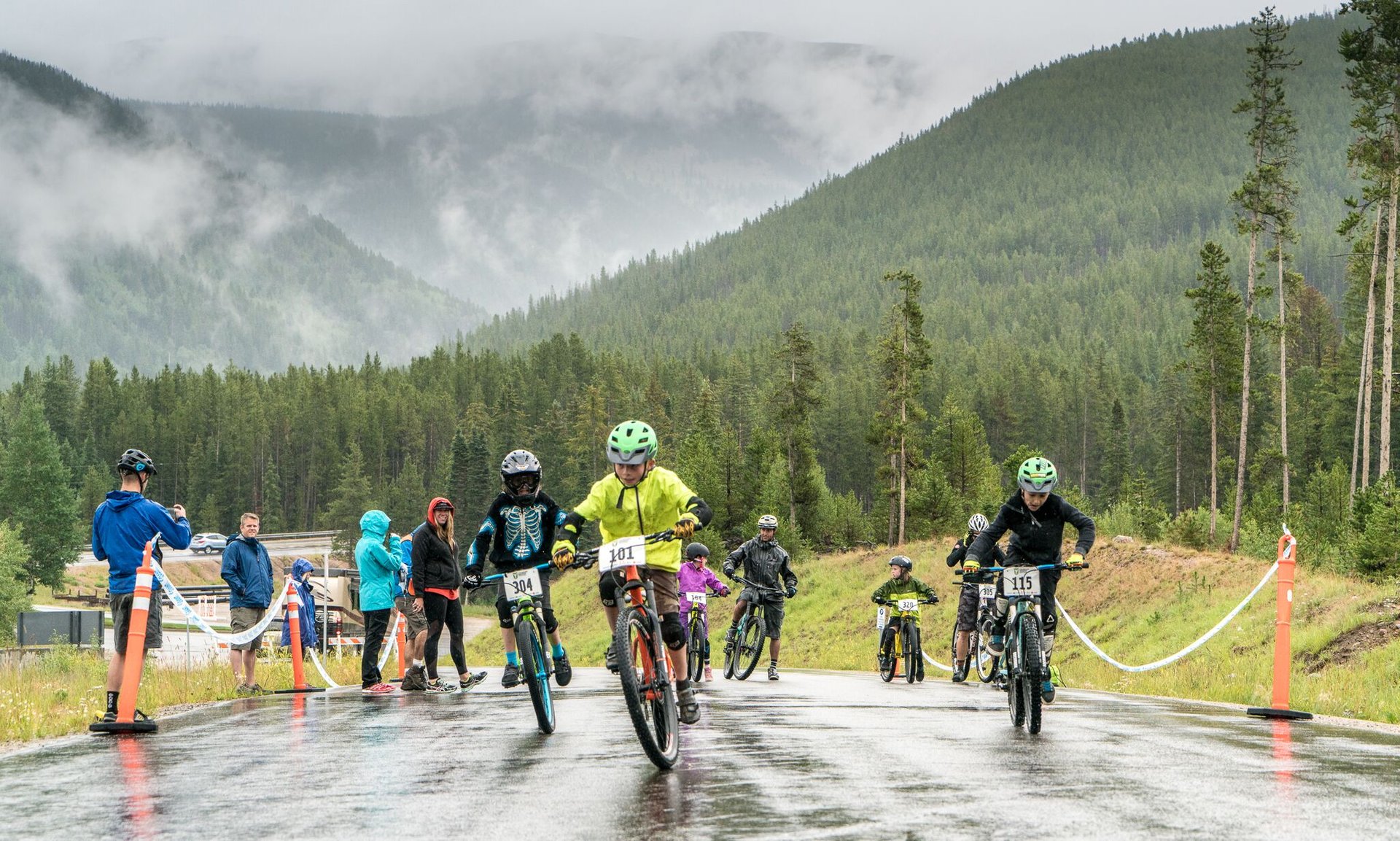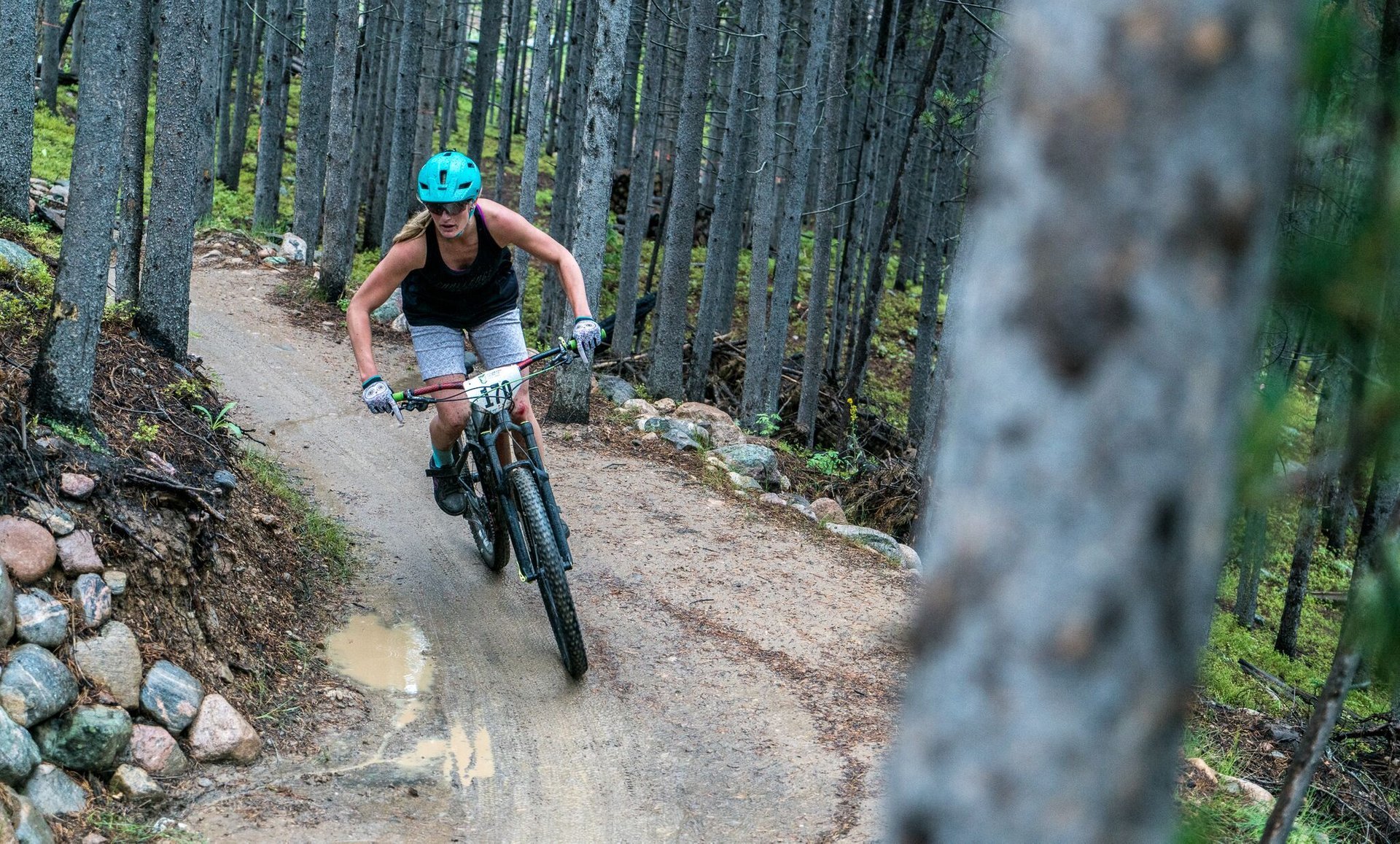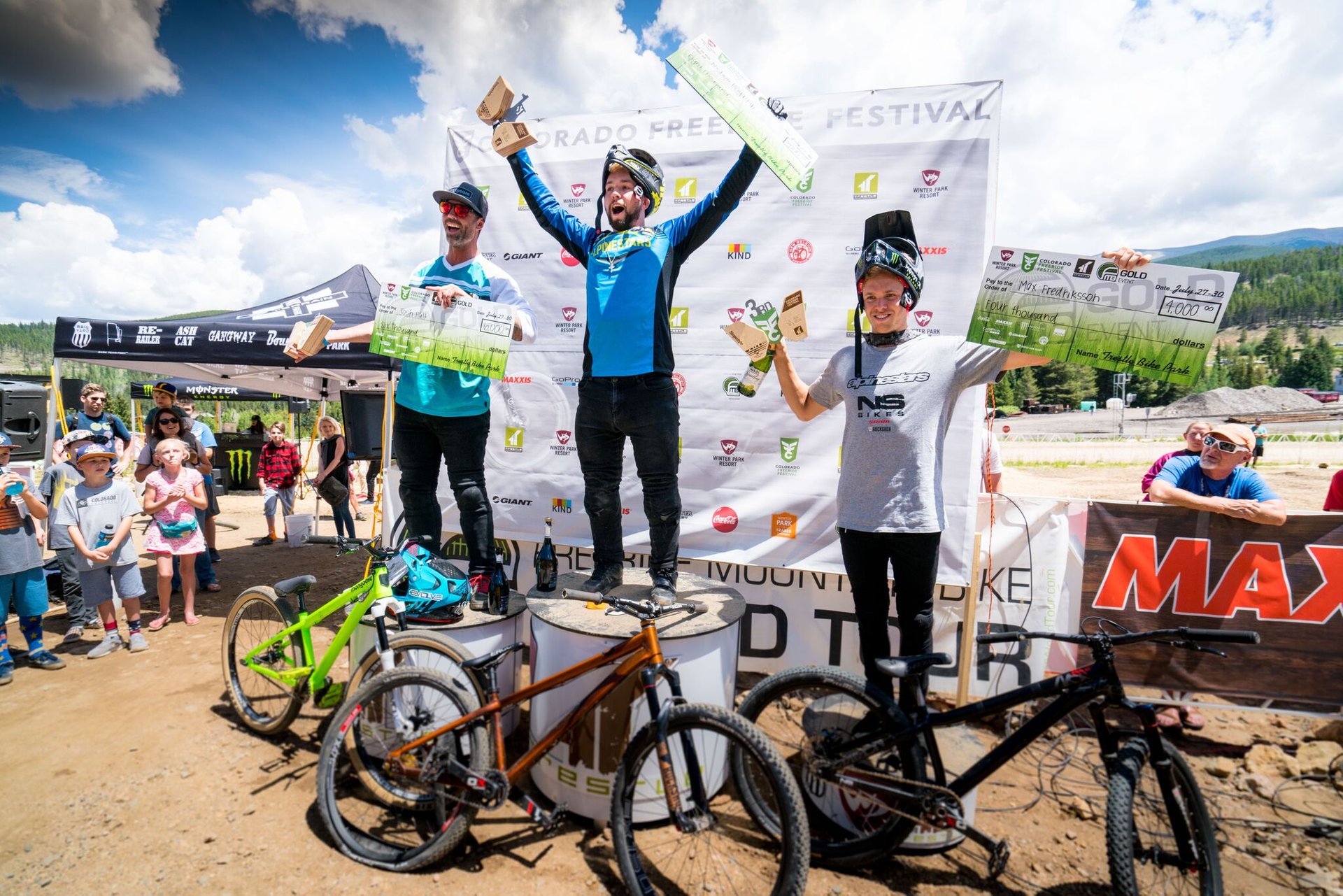 ©
Carl Frey | Winter Park Resort | Colorado Freeride Festival
The Colorado Freeride Festival is one of the most popular and the biggest bike contest in United States. It is held in July at Trestle Bike Park in Winter Park, Colorado. The festival spans over a period of four days and is visited by over 800 international riders. Participating riders compete in downhill mountain biking, cross-country cycling, and free ride slope-style.
Saturday evening's Slopestyle Event is definitely the crowd's favorite, as well as BMX* Stunt team, Trials Rider*—once you watch these things, you'll never be able to forget them! Beginners can try Short Track Race. Kids will love the Green Horn-It! trail and can participate in a special race. If you get tired of stunts and tricks, you can just take it easy and relax at Festivillage.
Another great piece of information—the Colorado Freeride Festival is free for the spectators, so feel the thrill of the freeride event.
Find hotels and airbnbs near Colorado Freeride Festival (Map)