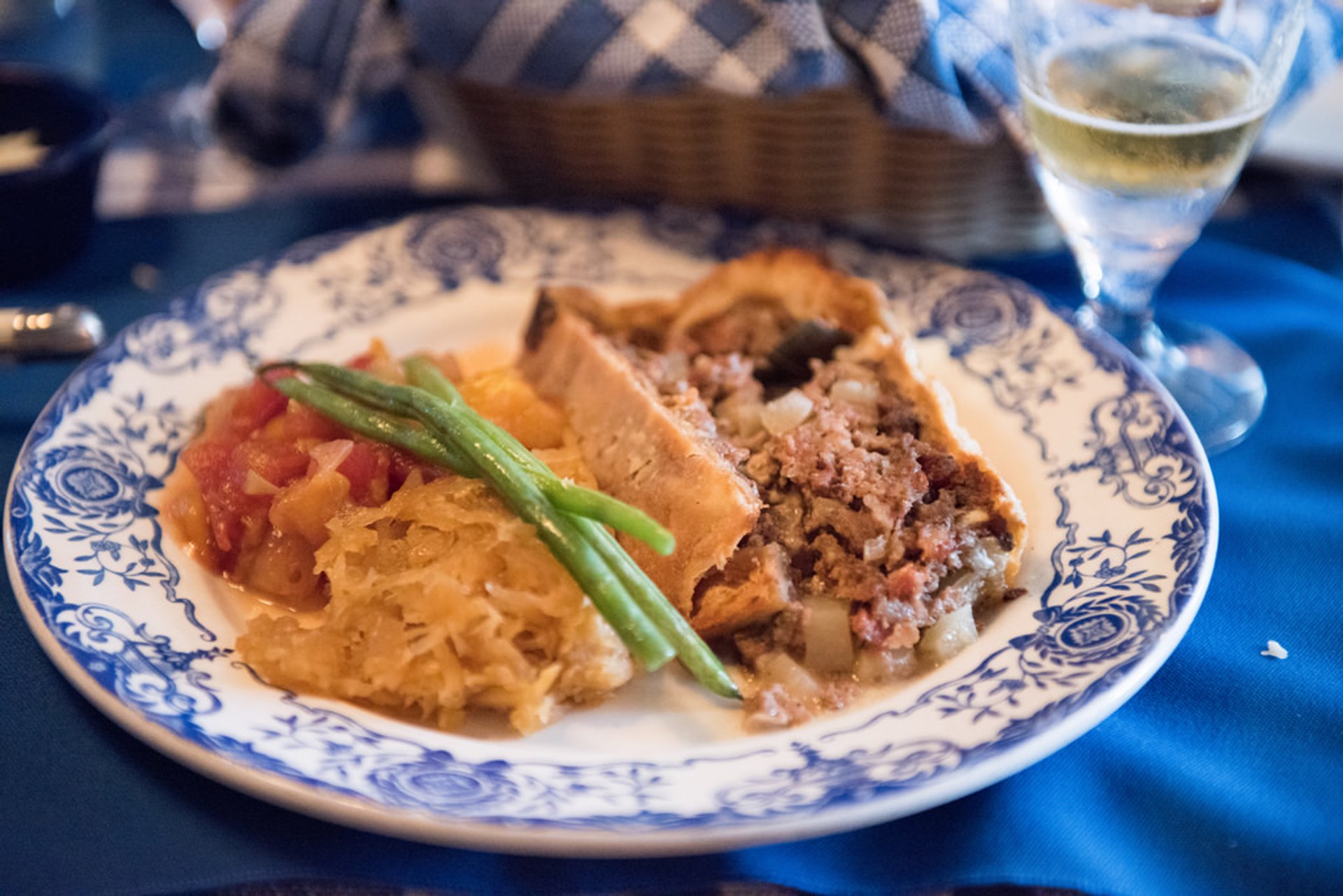 Tourtiere is a mix of pork, beef, and veal mince meat, covered with a crust and flavored with various spices. The highlight of the pie is the seasoning that includes cloves, nutmeg, and cinnamon which gives it its distinctive flavor.
Since the 17th century, Tourtiere has appeared on the tables of Quebecois families, and it is still the most expected meal of winter holidays. Tourtiere is usually cooked and served by generations of French-Canadian families after traditional Christmas church mass when all the relatives can spend some time together with family.
While Tourtiere is available during the year in almost every supermarket, it's highly recommended to be tried during the Christmas and New Year's period when the fragrant scent of freshly cooked pie fills the air and brings an atmosphere of coziness and feast.