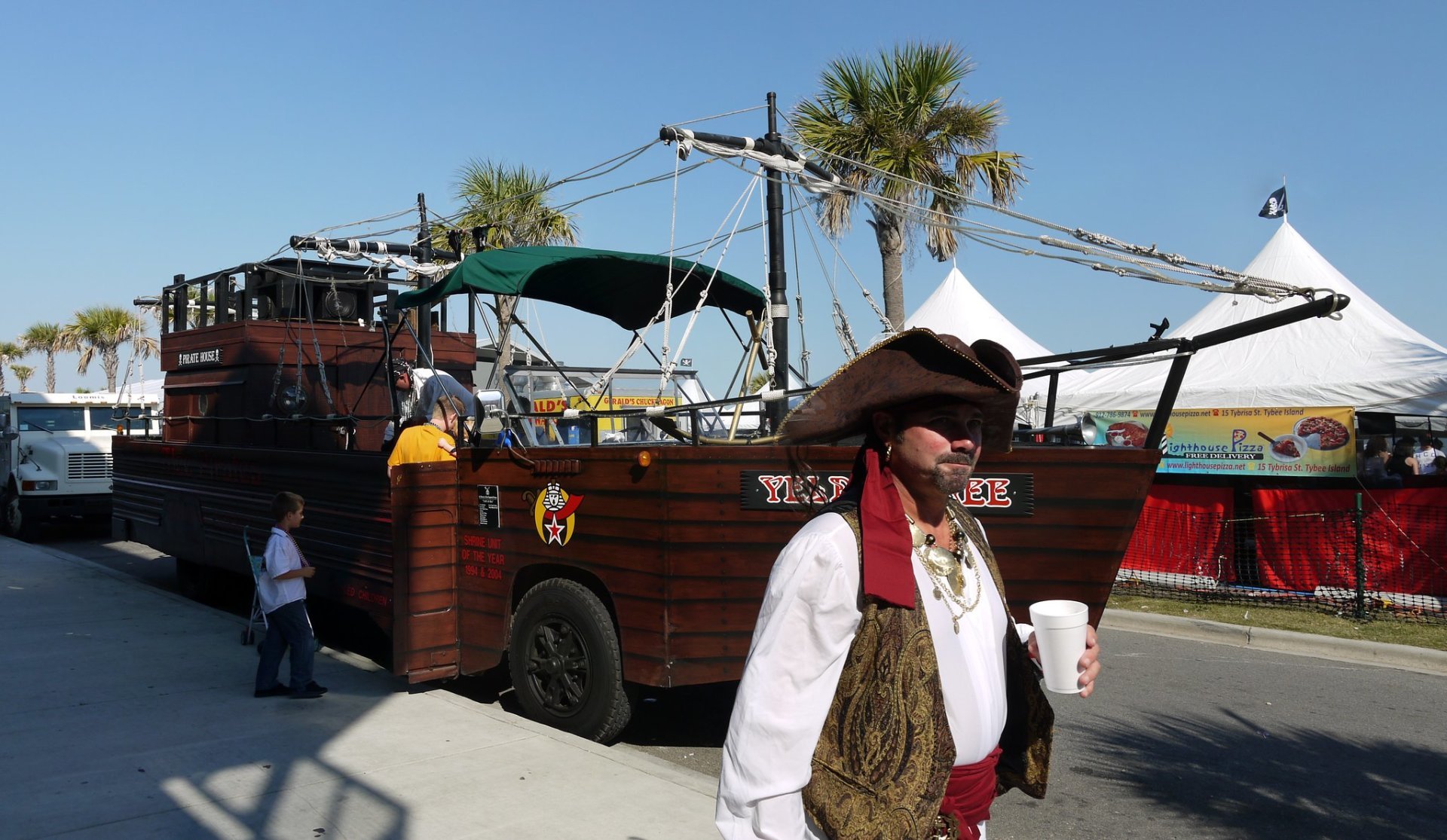 Tybee Island Pirate Fest is a fun-filled annual event held in Tybee Island, 20 minutes from Savannah historical district, every October. Attendees can travel back in time and immerse themselves in an adventurous era of brave buccaneers. High-quality entertainment includes live music, performers, a parade, various games, and activities. Festivities take place at South Beach Parking Lot near the Tybee Pier, from Tybrisa Street to 18th Street.
Live music lineup in previous years included rock bands like Quiet Riot, the Sapphire Bullets, Thomas Claxton and the Myth, the Landshark Band, and Great White. Also, prepare yourself for some serious merriment during Pirate Pub Crawl or Buccaneer Ball at The Crab Shack!
Tybee Island Pirate Fest has been offering lots of activities for children. Families can enjoy a special kid-friendly area, a costume contest, and the pirate parade. Other attractions include Thieves Market filled with wares and treasure from various vendors.
Held since 2005, Tybee Island Pirate Fest is supported by the Tybee Island Tourism Council and local businesses. The festival is growing in popularity each year.
Find hotels and airbnbs near Tybee Island Pirate Fest (Map)