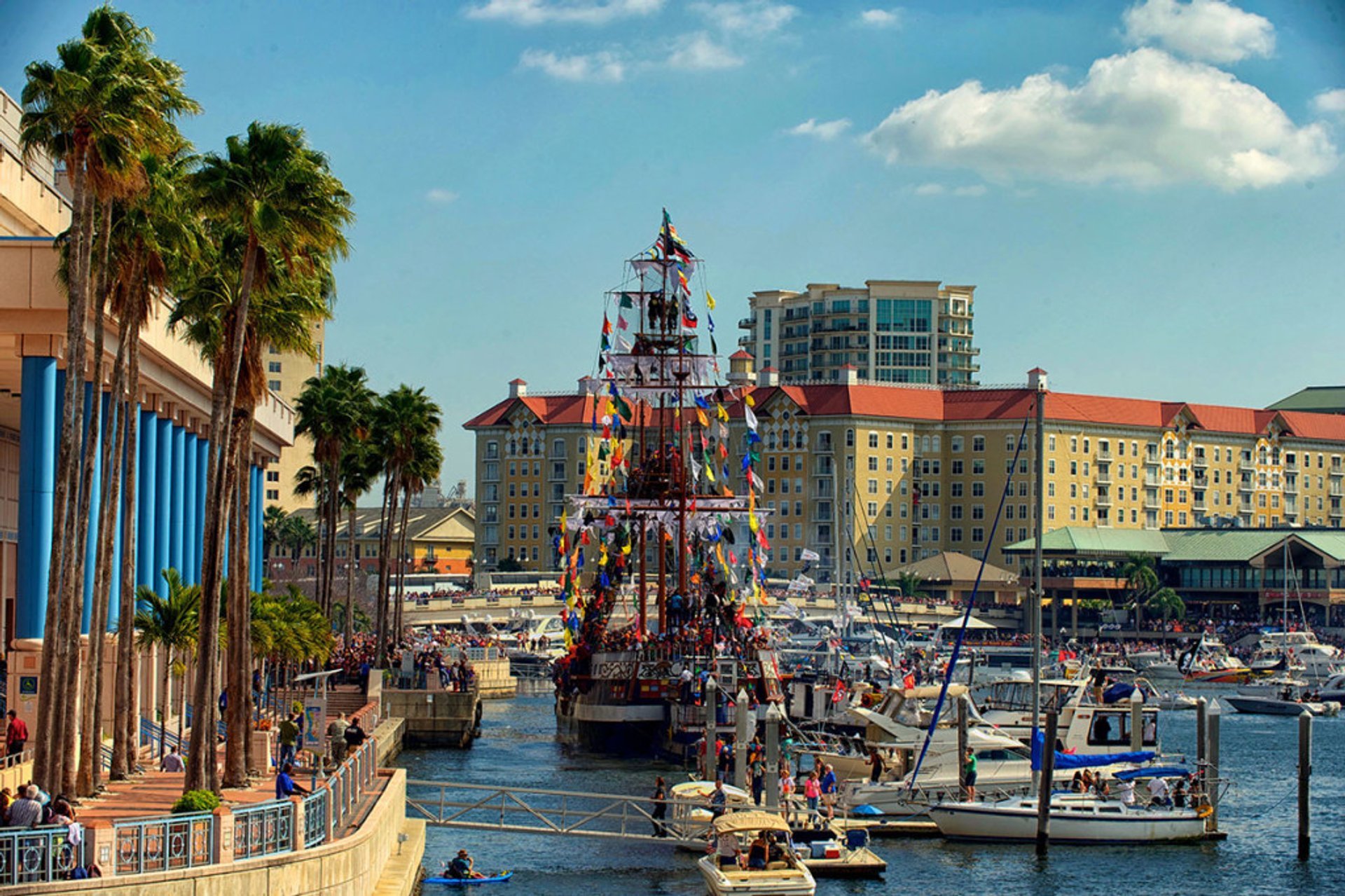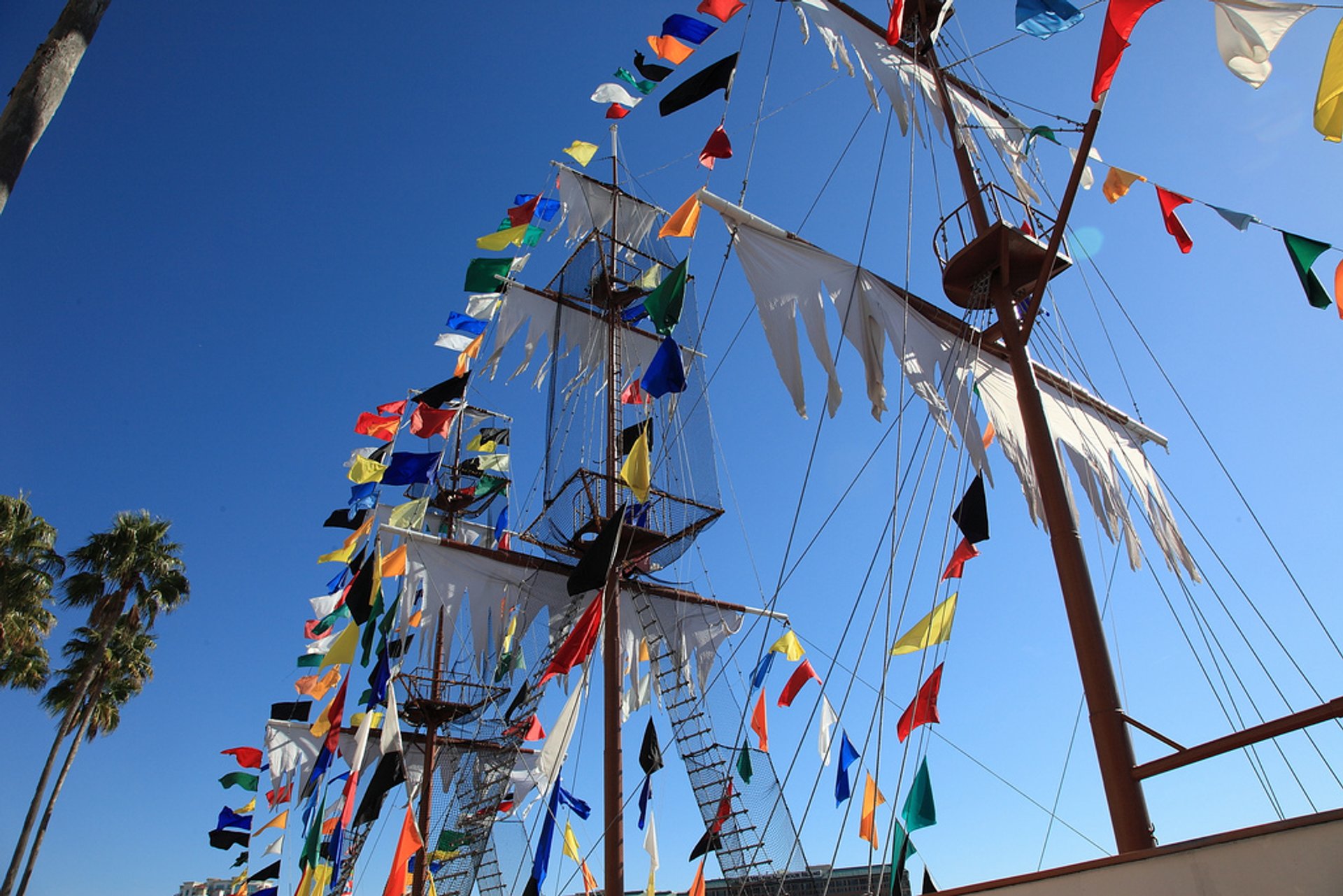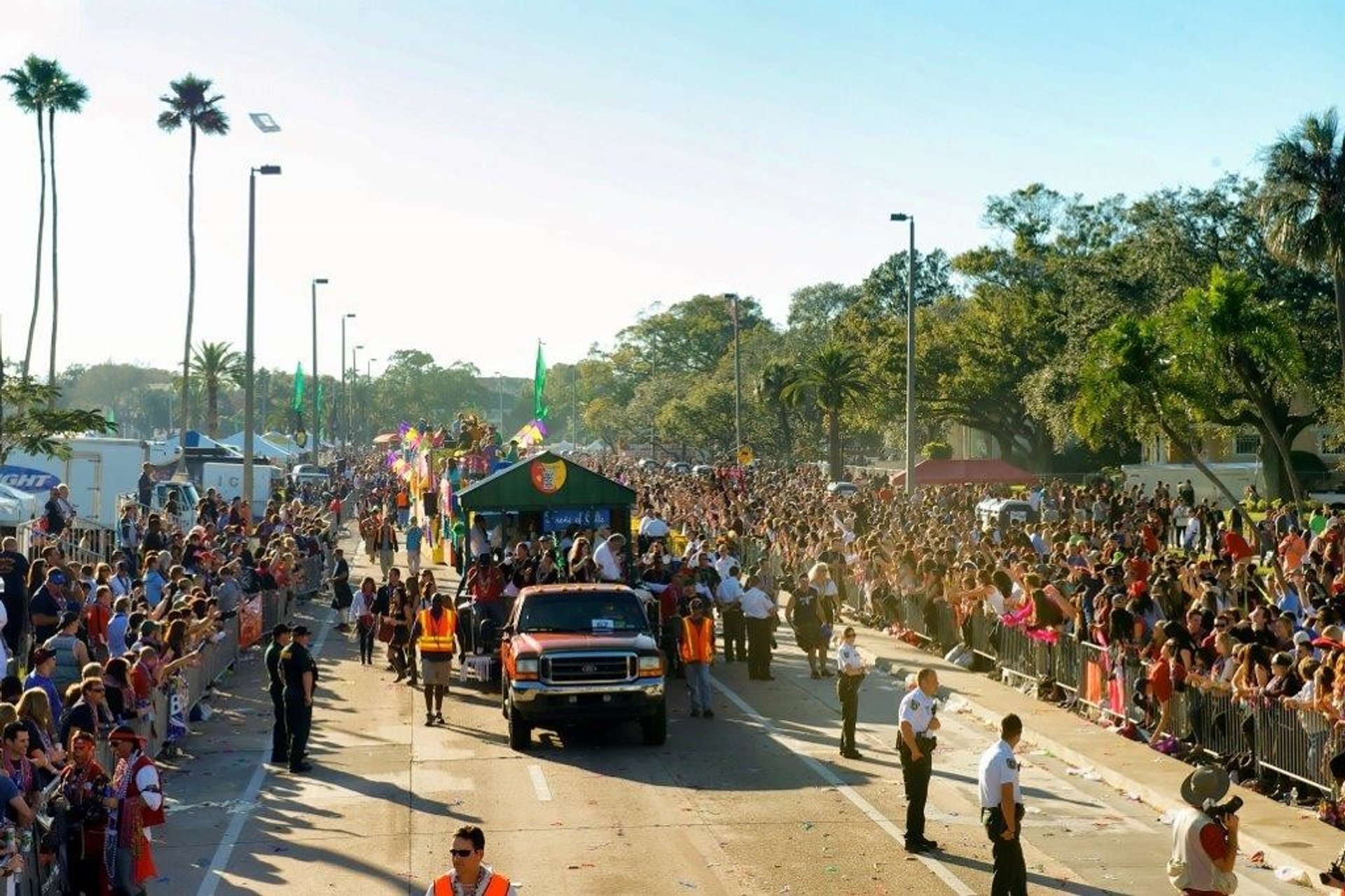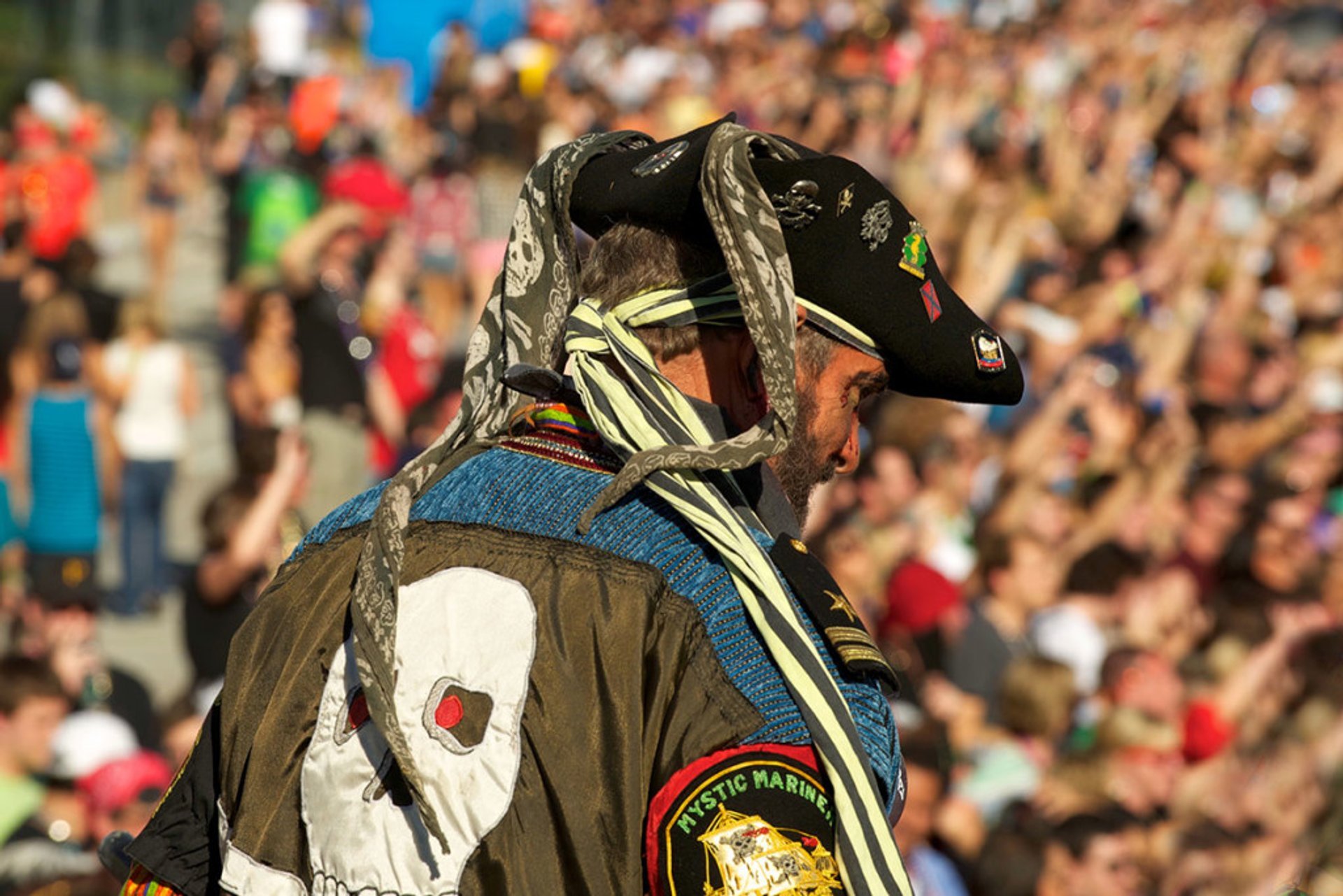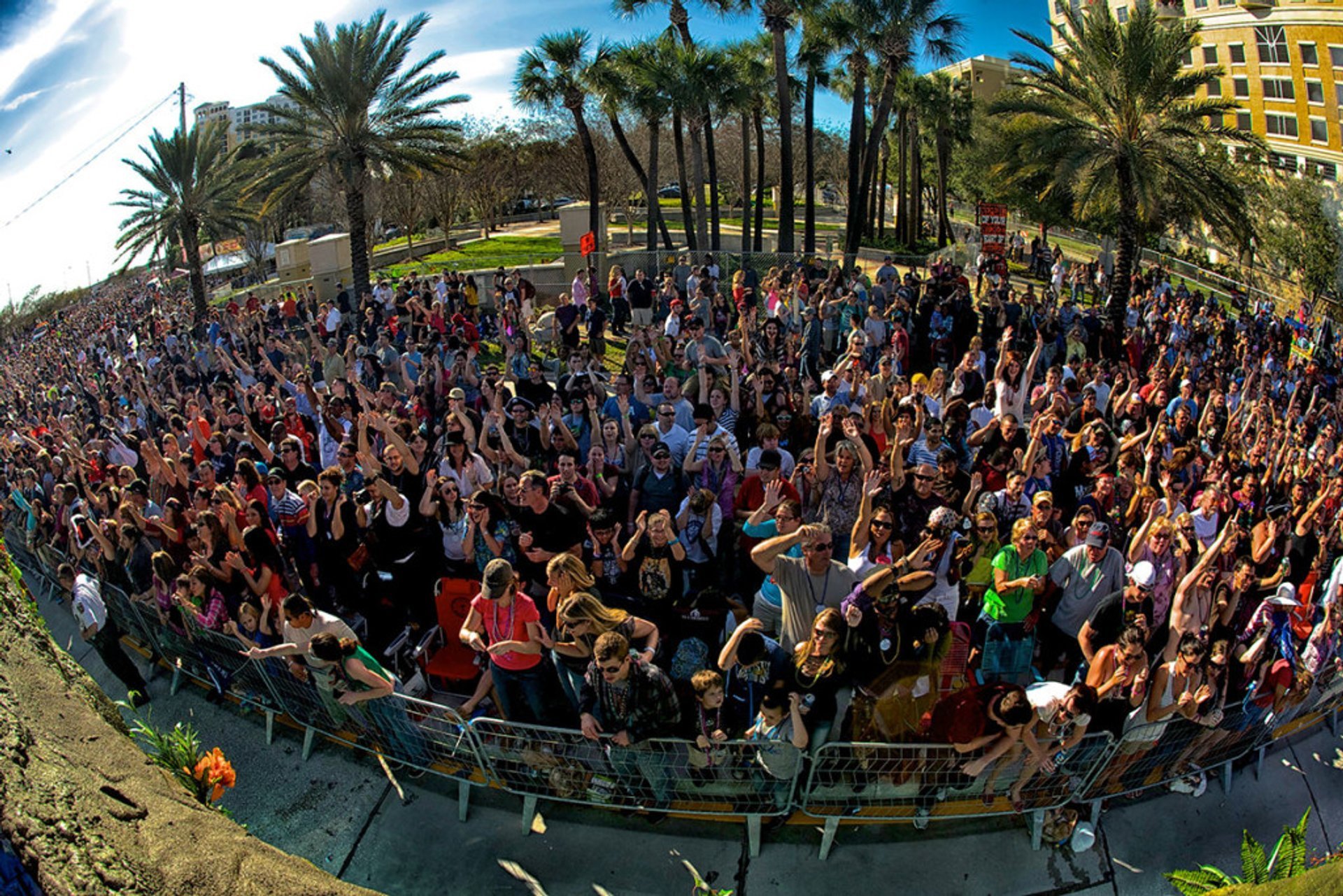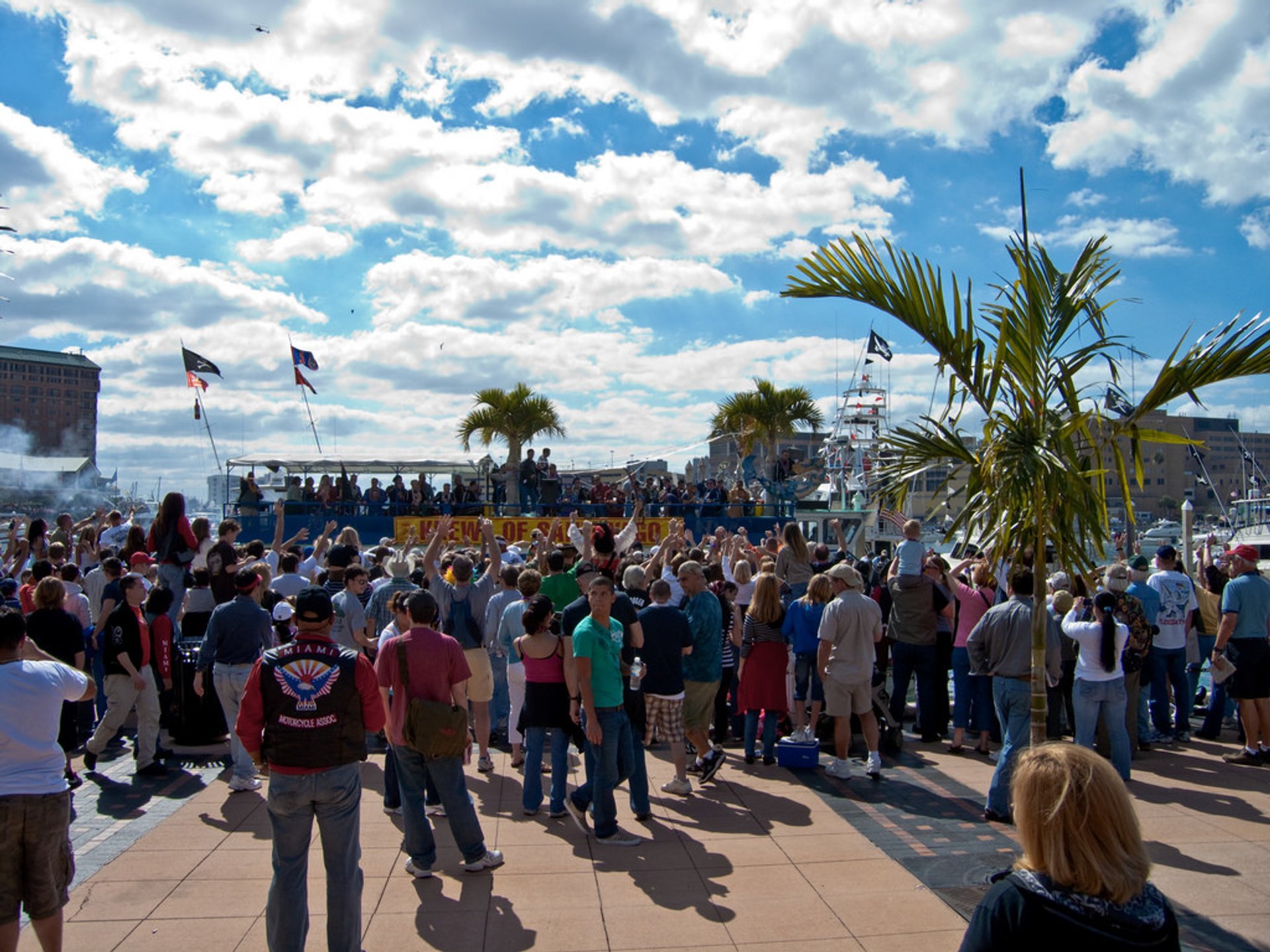 The Gasparilla Pirate Festival has been held in Tampa since 1904. Every year it takes place in late January or early February and is organized by Ye Mystic Krewe of Gasparilla and the City of Tampa. The festival is dedicated to the legend of captain José Gaspar (Gasparilla), a Spanish pirate who operated in Southwest Florida. The 100th anniversary of the festival in 2015 featured the 3rd largest parade in the United States and brought about $20 million to the city of Tampa.
Besides the main Parade of Pirates, there is a children's parade (held the Saturday prior to the main parade in downtown Tampa or along Bayshore Boulevard). The Sant'Yago Illuminated Knight Parade—is more of an adult-oriented event held in Ybor City about two weeks after the main event. There is also a film festival, a music festival, an arts festival, and a road race.
The main theme of Gasparilla is an imaginary pirate invasion by captain José Gaspar and his crew of pirates. Members of the organization called Ye Mystic Krewe of Gasparilla (YMKG) sail across Tampa Bay in a flotilla of hundreds of boats. The main ship is Jose Gasparilla's, a 165' long pirate vessel which was built in 1954. A small US Navy ship usually volunteers to be "attacked" by small boats armed with water hoses. The US Navy returns "fire" with their own water hoses and eventually surrenders.
After the battle, the navy sailors join the festivities in town. When the pirate ship lands, Jose Gaspar demands that the mayor hand over the key to the city. Whether or not the mayor surrenders—is never known in advance. However, in any case, pirates hold their victory parade through the downtown of Tampa.
Pirates throw beads, coins, and other souvenirs along the parade route. In the past, they also fired 38 six-shooters loaded with blanks into the air and would toss the empty shells into the crowd. This tradition was banned in 1992. However, some pirates still fire loud mini-cannons from the parade floats.
Find hotels and airbnbs near Gasparilla Pirate Fest (Map)