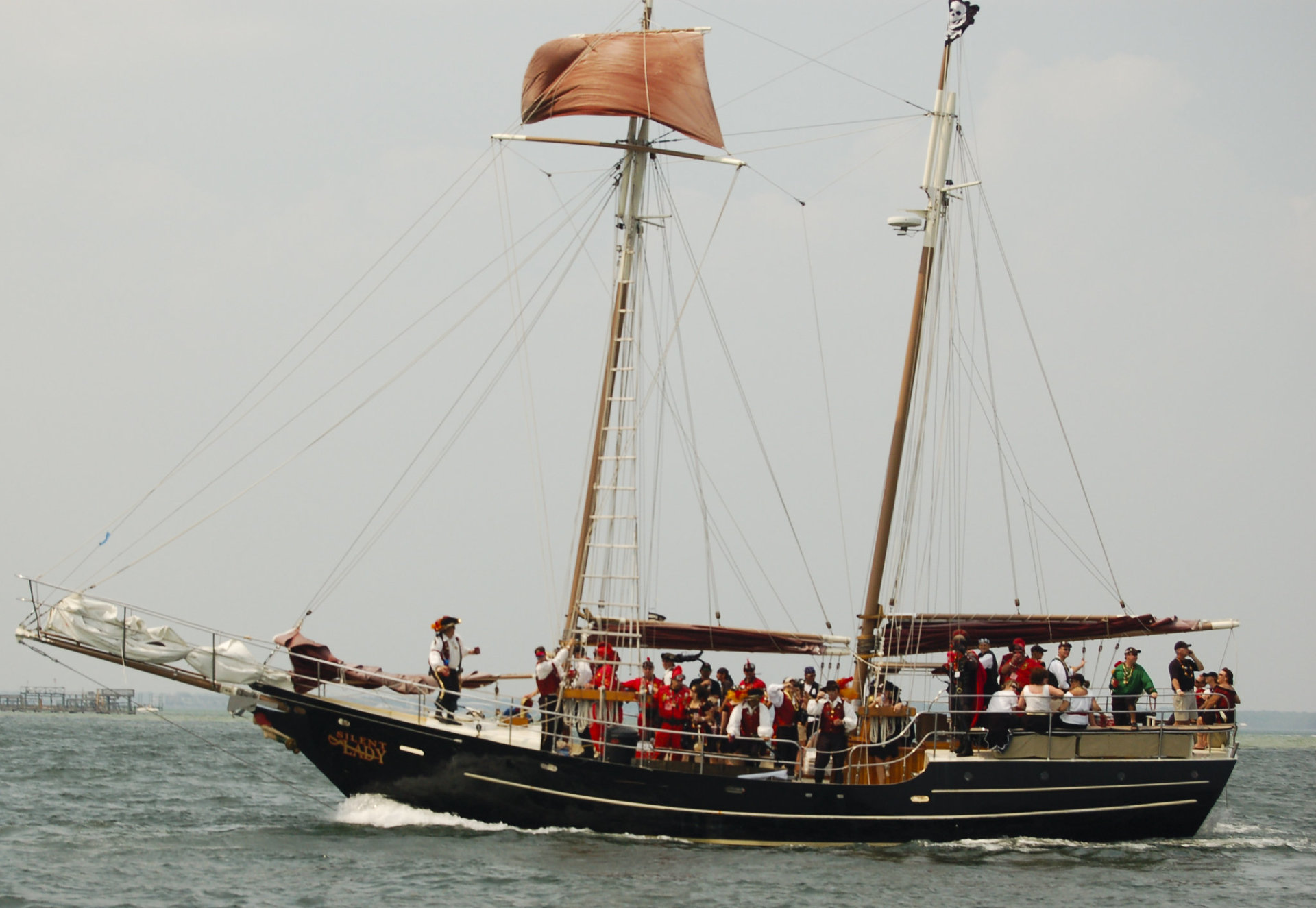 The annual Billy Bowlegs Pirate Festival gathers all fans of pirates in Fort Walton Beach, Florida, for a five-day celebration in mid-May. The festival typically starts with a Downtown Pub Crawl and culminates with a famous Torchlight Parade. Yet, the fun-packed event program awaits you every day of the festival. Expect reenactments, concerts, block parties, fireworks, and the visits of the celebrated Billy Bowlegs himself!
Landing of Billy Bowlegs
One of the festival's main highlights is the Landing of Billy Bowlegs at Fort Walton Beach Landing, scheduled for Saturday. Kids-friendly activities are available from 11 am to 3 pm. But the main action takes place at 2 pm, when Captain Billy 66 and the krewe arrive in the city and distribute their loot to the festive-goers. A Downtown party follows the landing until 5 pm.
Torchlight Parade
The main crowd pleaser remains the Torchlight Parade, held on the last day of the Billy Bowlegs Festival. It features nearly 100 floats, boats, vessels, and marching units. Captain Bill and his infamous wealthy pirates are also there to share their glittering treasures with the cheering crowds lining the parade route. The march makes its way along Eglin Parkway from First Street to K-Mart.
If you wish to find more details on the schedule of activities and stay tuned to updates, consult with the event's official sources listed in the External Resources below. Also, you can use our map, featuring accommodations nearby. Note that Fort Walton Beach is situated about an hour's drive from Pensacola and 1.5-hour drive from Panama City Beach.
Find hotels and airbnbs near Billy Bowlegs Festival (Map)