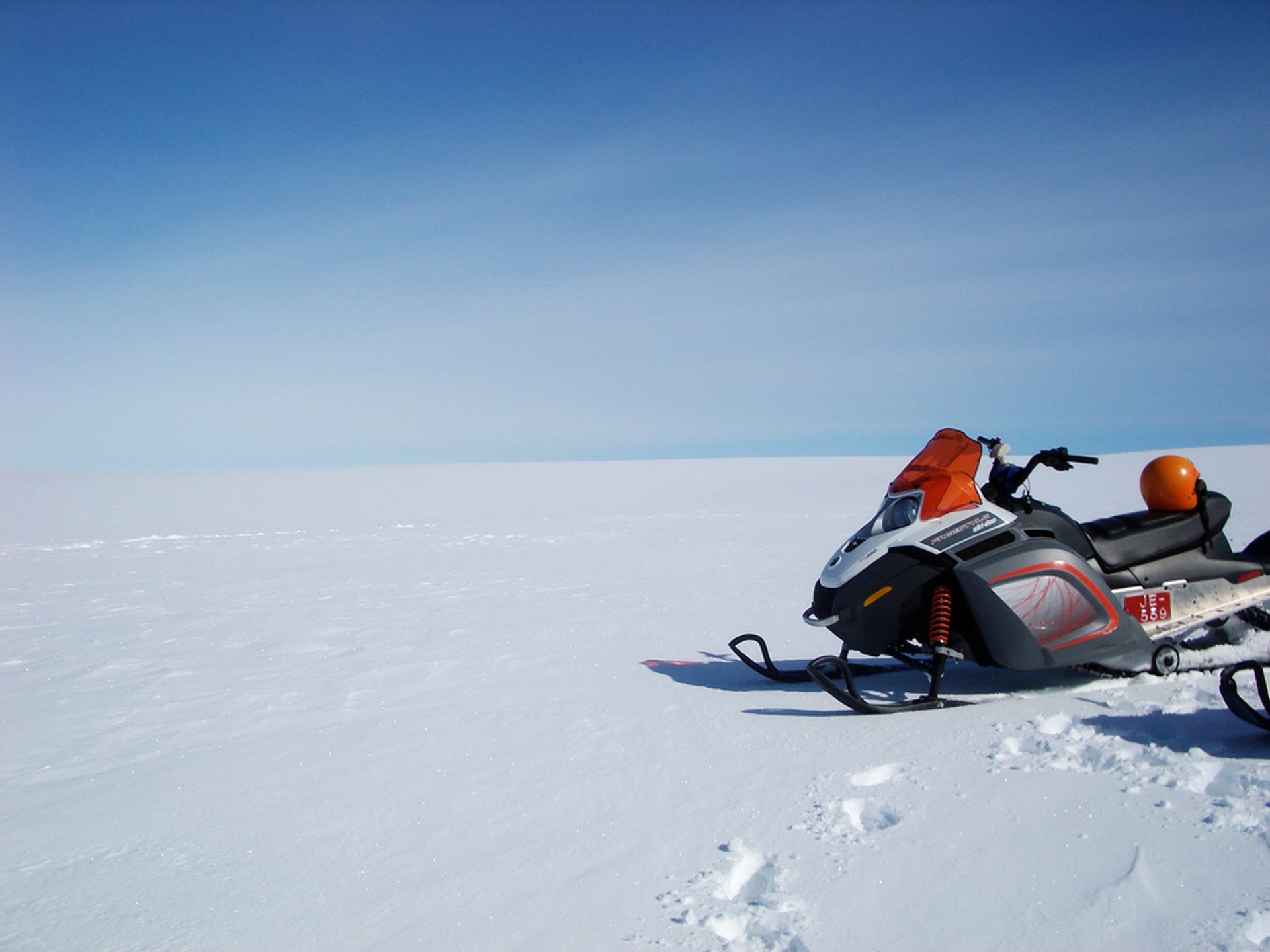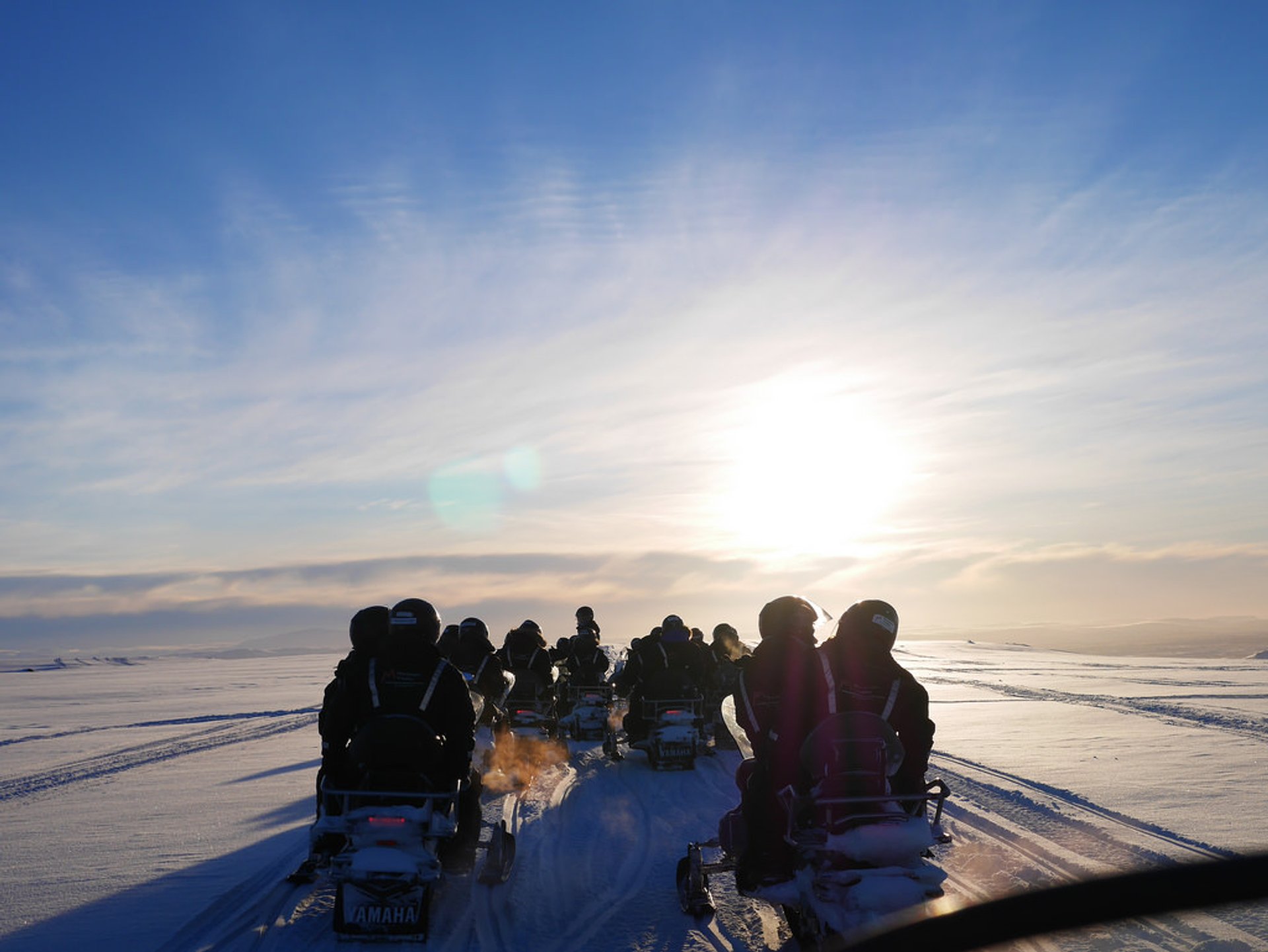 Iceland offers a plenty of opportunities to explore its majestic glaciers. Two most common ways are walking tours and snowmobiling. If you love speed, the second is your option. Although snowmobile tours run on various glaciers, the most popular location is Langjökull Glacier (the Long Glacier) known as the second largest one found in Europe. Gullfoss (the Golden Waterfall) is the starting point of the route that promises to be breathtaking.
A traditional snowmobile experience is designed to last for three to four hours, and the actual ride is only one hour. However, snowmobile tours could be arranged as a one-day tour and even a multi-day adventure. In that case, snowmobiling is combined with ice caving, northern lights watching, and other activities.
Snowmobiling itself is available all year round but combo tours are usually seasonal, as ice caves and northern lights are season-dependent.
Find hotels and airbnbs near Glacier Snowmobiling (Map)