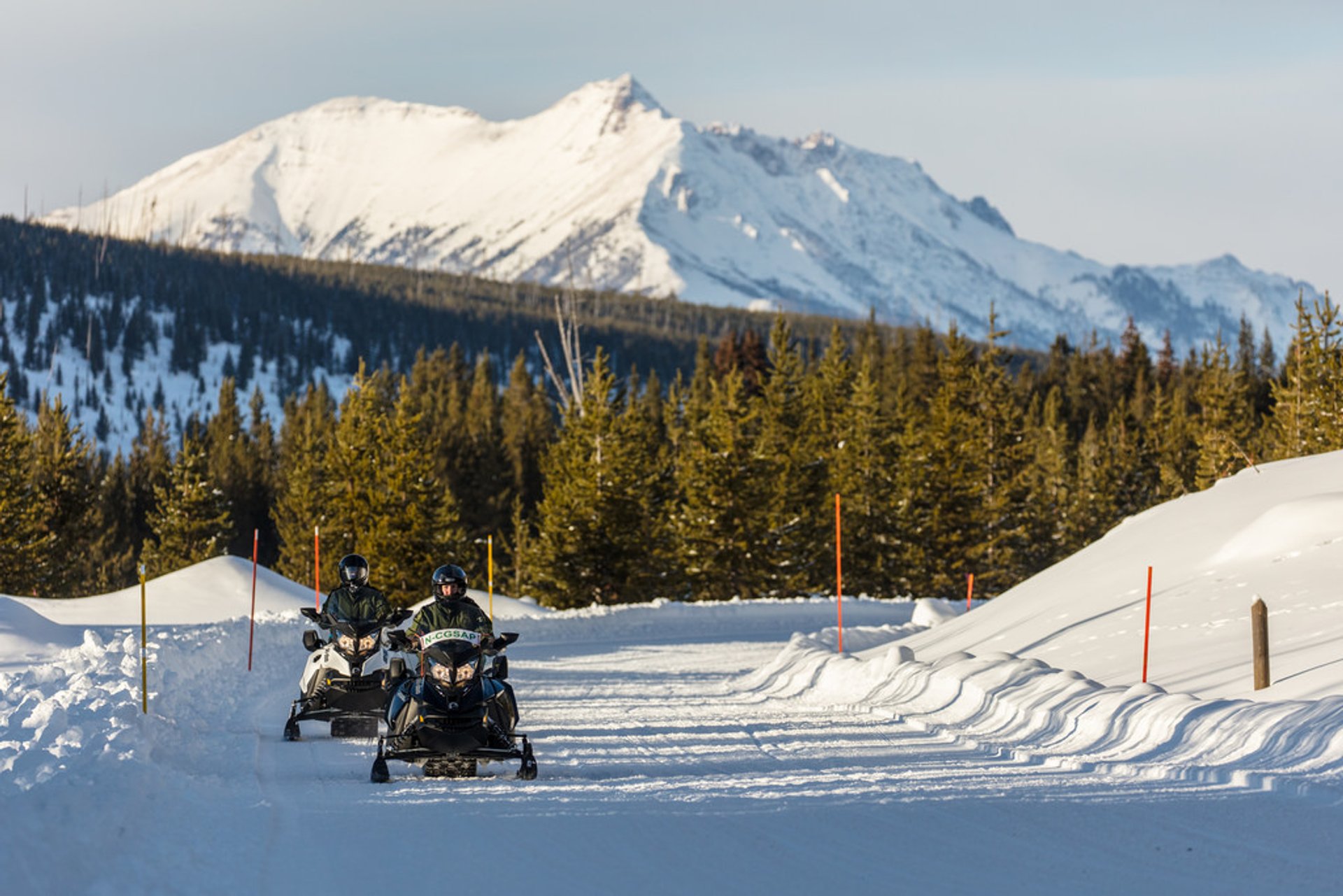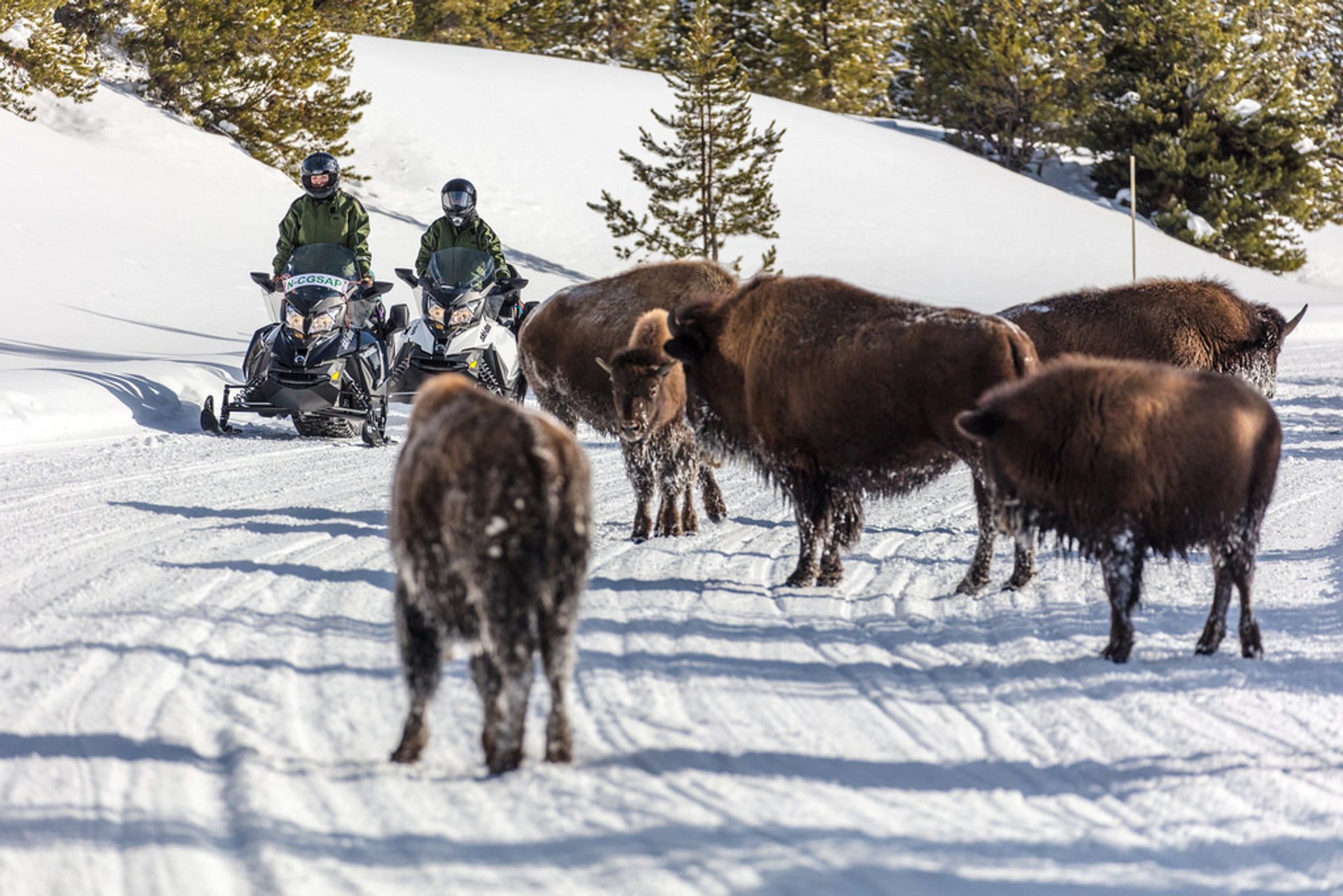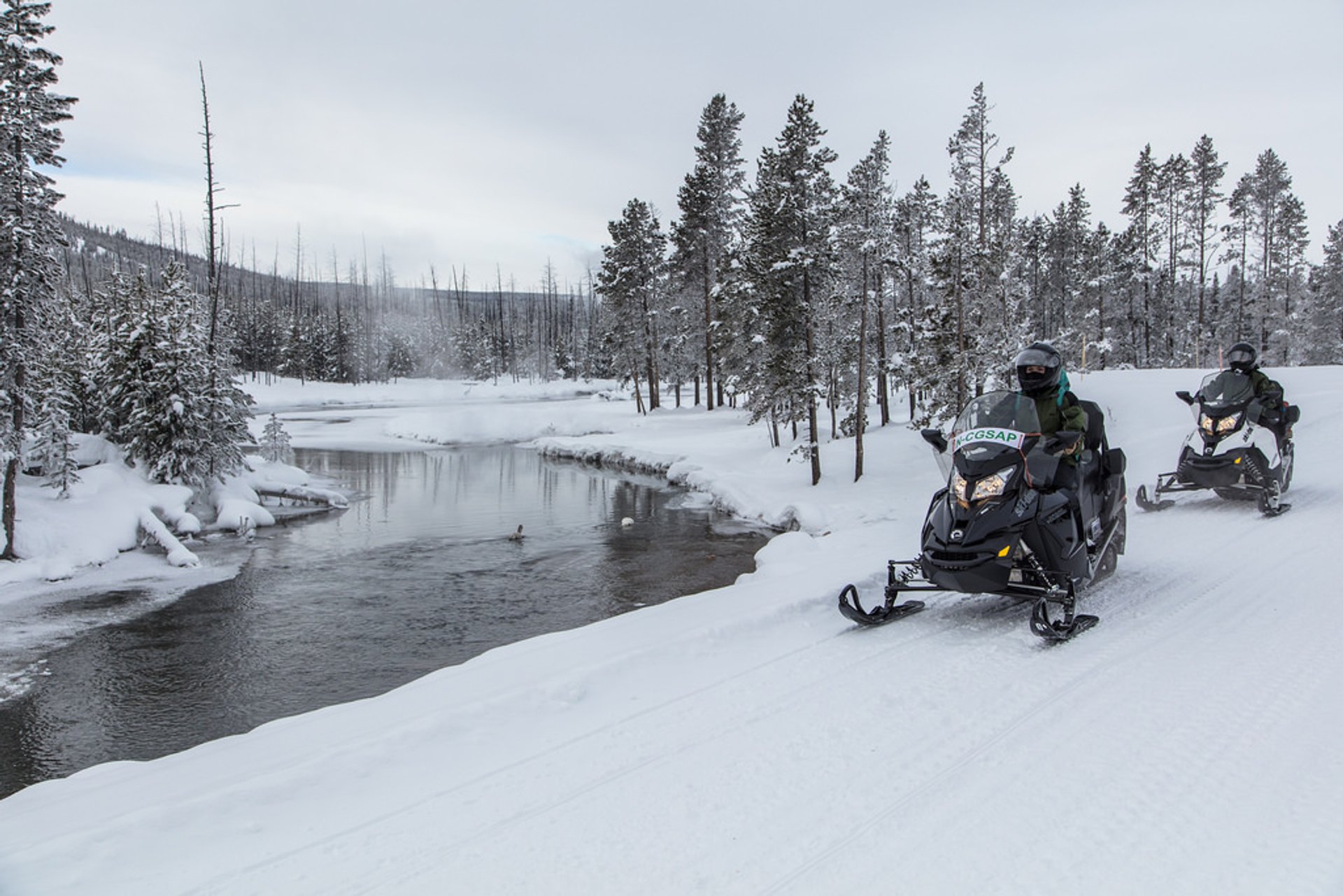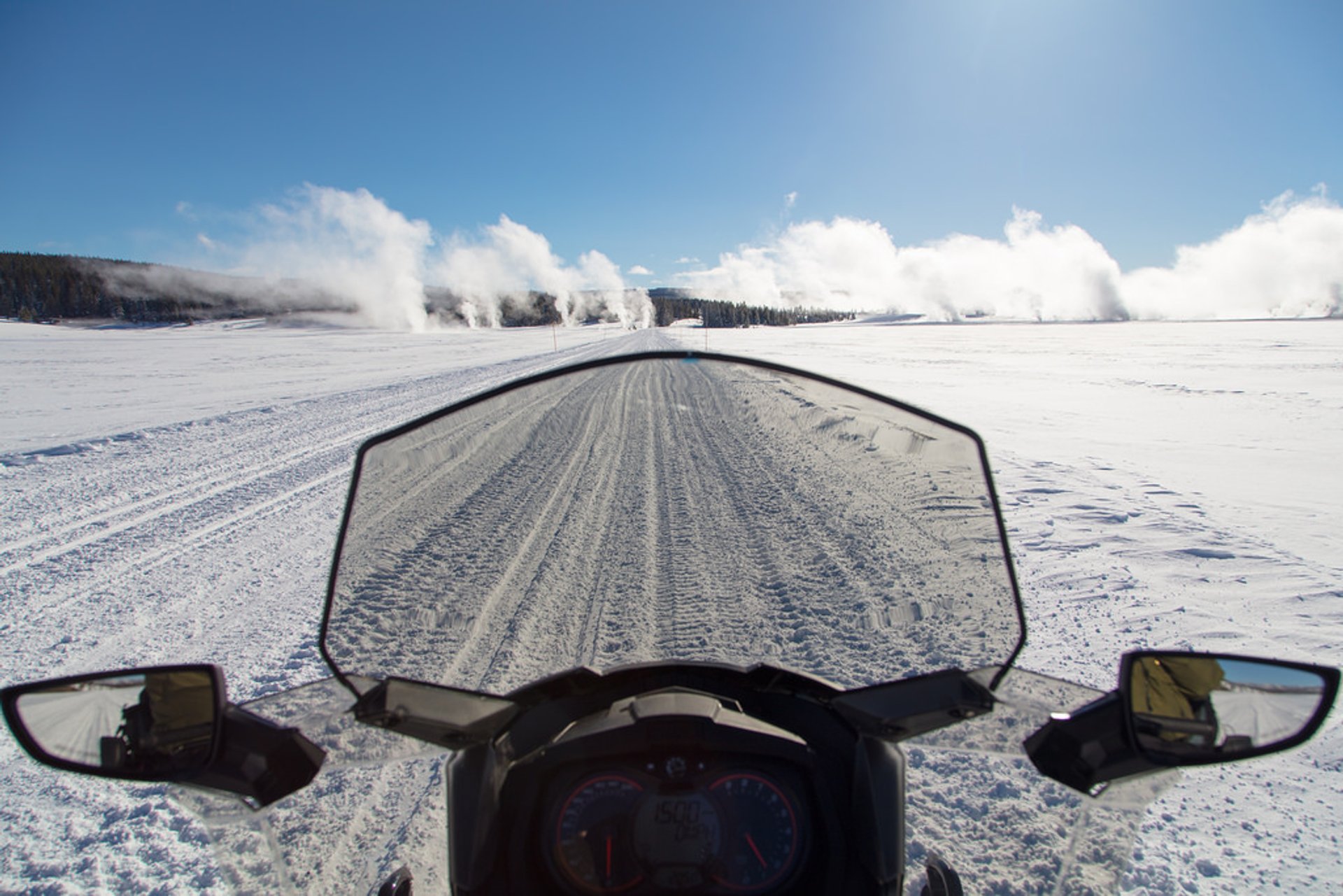 Jacob W. Frank | Yellowstone National Park
Yellowstone National Park offer lots of winter activities. Those who like to explore the area with snowmobiles will find hundreds of kilometres of beautiful trails. It is a perfect way to enjoy your winter visit to the park.
The advantage of this transport is that you can quickly visit all the spots on your list. You can ride your own snowmobile, rent one, or go for a guided trip. At some places only guided tour are possible. Remember about a driver's license, warm clothing, and a helmet before you go.
There are several warm huts around the park, located at Mammoth, Indian Creek, Canyon, Madison, West Thumb, and Fishing Bridge. Here you can have some snacks and a cup of hot chocolate.
Find hotels and airbnbs near Snowmobiling (Map)