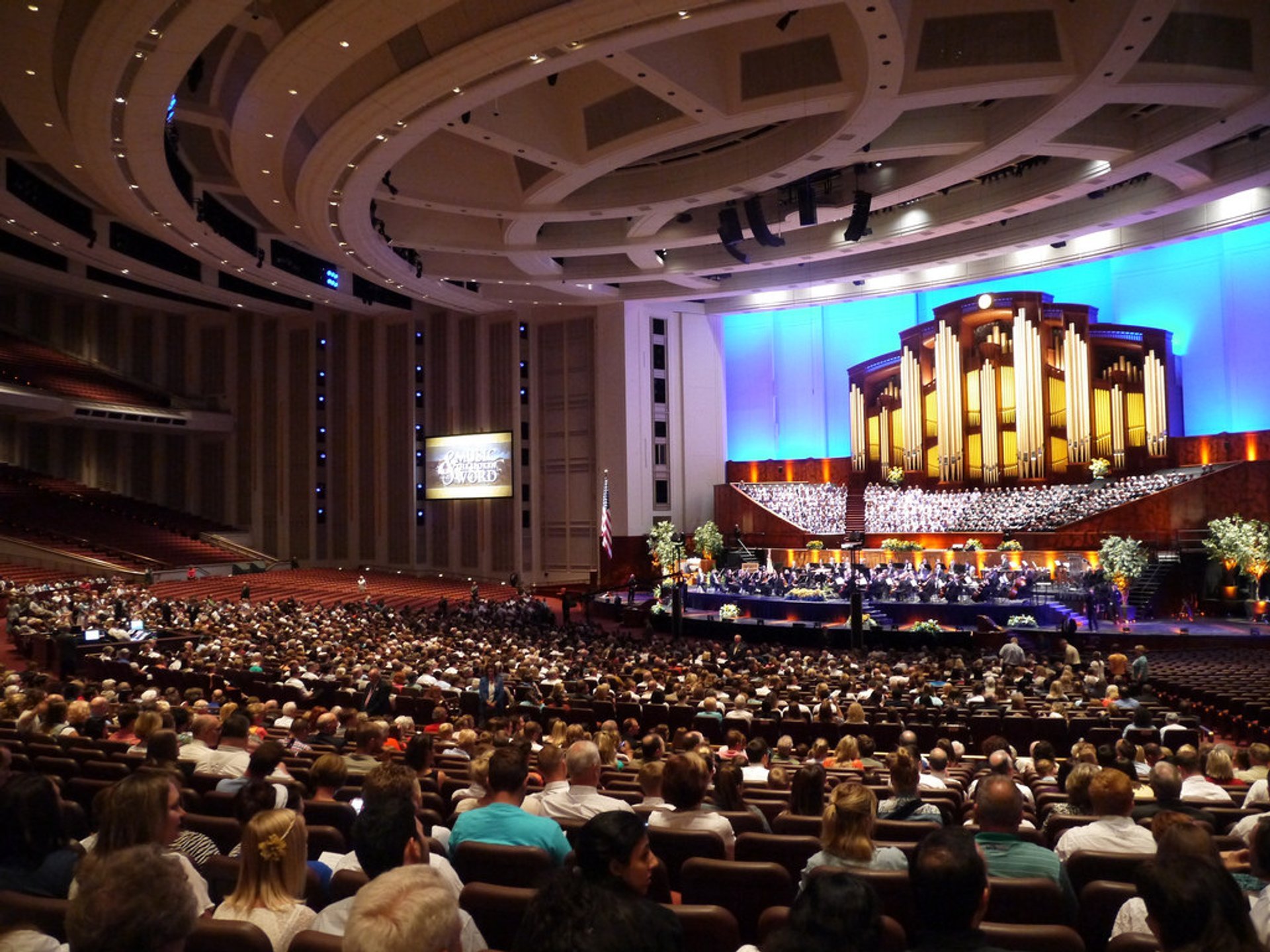 Mormon Tabernacle Choir Christmas Concert
Featured in
Every year the world-renowned Mormon Tabernacle Choir takes a break from its tours and creates a completely new and unique performance. This unforgettable performance is held in the heart of Salt Lake City during Christmas time. If you're visiting Utah in that season, it's merely a must to see this choir sing.
The tickets for this performance are usually sold out very quickly, but you can also try visiting the rehearsals, which are free of charge. During the period from September through November and January through May, such rehearsals are held each Thursday from 7.30 pm to 9.30 pm in the Tabernacle on Temple Square. From June to August and in December, they are held in the large Conference Center, the premier meeting hall of the Mormon Church. Please keep in mind that there might be exceptions to the Thursday rehearsals schedule due to major holidays, recording sessions, and the Choir being out of town. Keep an eye on announcements on the Choir website.
The Tabernacle Choir consists of 360 men and women. It is accompanied by a 150-member Symphony Orchestra at Temple Square and a 32-member handbell choir Bells at Temple Square. The all-volunteer choir has received an Emmy Award, performed at seven U.S. presidential inaugurals, and sang at 13 world fairs and expositions.
Find hotels and airbnbs near Mormon Tabernacle Choir Christmas Concert (Map)
Mormon Tabernacle Choir Christmas Concert
Featured in