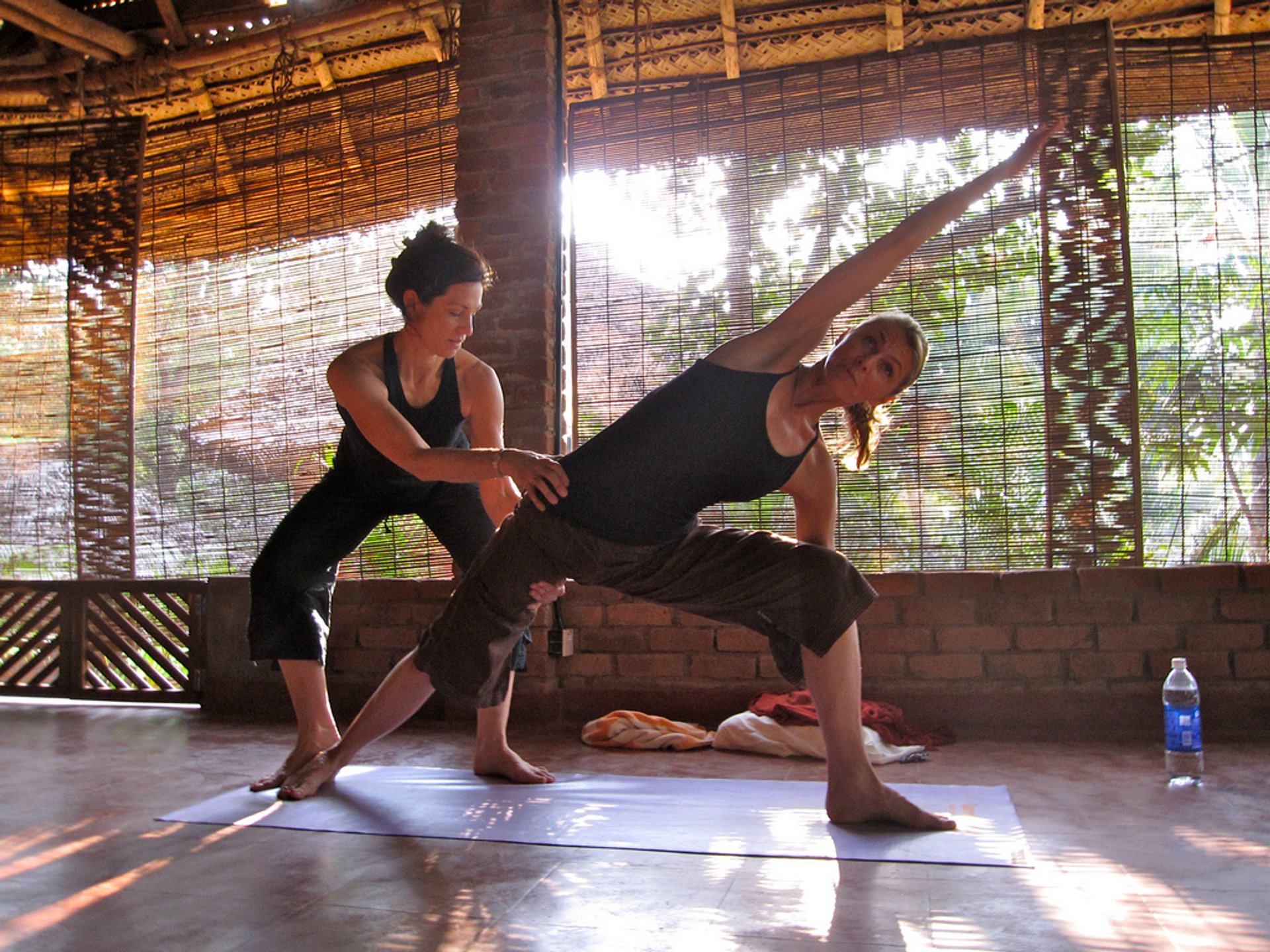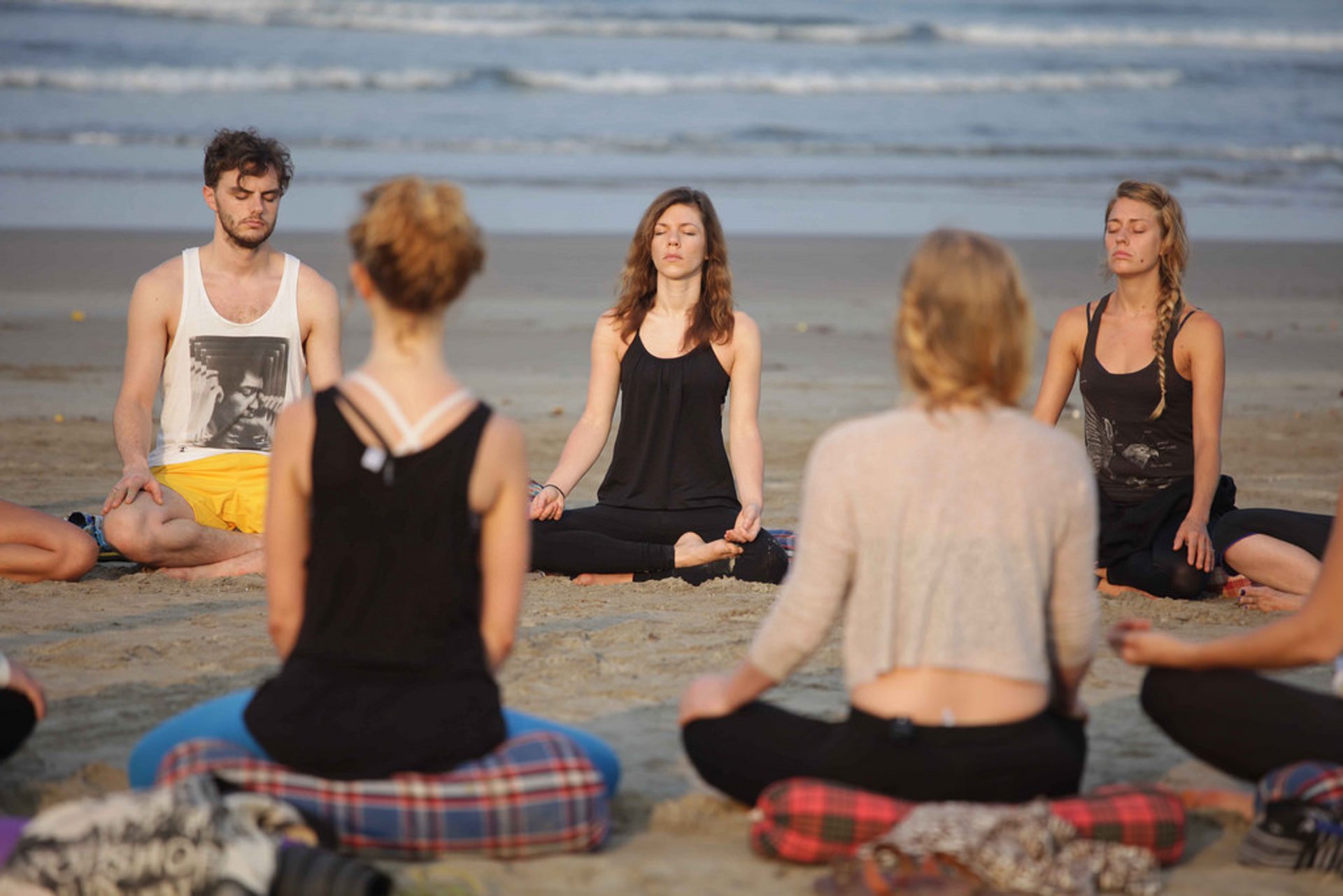 The number of yoga schools in India grows day after day, and each of them opens its doors in a different season. You'll find a number of short-term courses for beginners or long-term courses where you can become a real yoga instructor. Yoga in India doesn't necessarily come cheap, but the skills you receive during lessons are undoubtedly helpful and precious.
If you're a modern yogi looking for the world's best Ashtanga teachers, Purple Valley in Assagao, Goa is your place. Despite its harsh reputation, beginners are deeply encouraged, making it a wonderful place to start your Ashtanga practice. Besides, in the afternoon, guests will have interesting special classes, including yogic living, philosophy, pranayama, etc. Visiting these classes from mid-October until late April is the best time.
The Himalayan Yoga Iyengar Yoga Centre is well-known for its respected teaching. Here you'll find a wonderful summer location (not far from Dalai Lama's residence), pine forests, rhododendrons, and much more. Mid-February to late October is the best time to visit the Himalayan Yoga Iyengar Yoga Centre in Dharamkat. As for Arambol, the best season is from November to the end of March.
It's hard to believe, but a seven-day yoga course at Phool Chatti in Rishikesh includes all the necessary mantra chanting, pranayama, prayer, discussion about yoga philosophy, and, of course, meditation! Is that everything you have ever dreamt of? Never enough? Add hiking, river dips, and meditative walks. Check it out in February–May or September–December.
Find hotels and airbnbs near Yoga (Map)