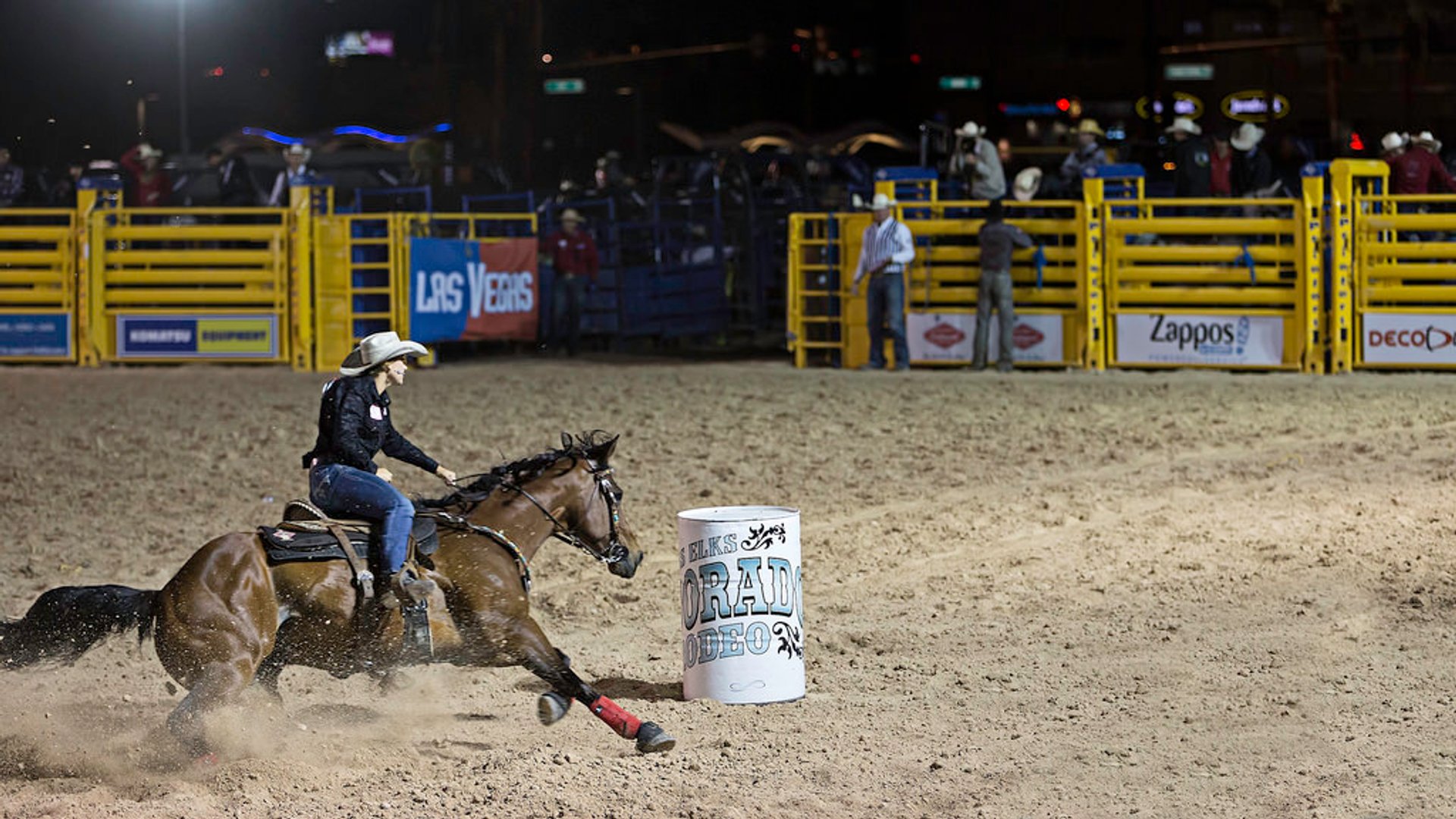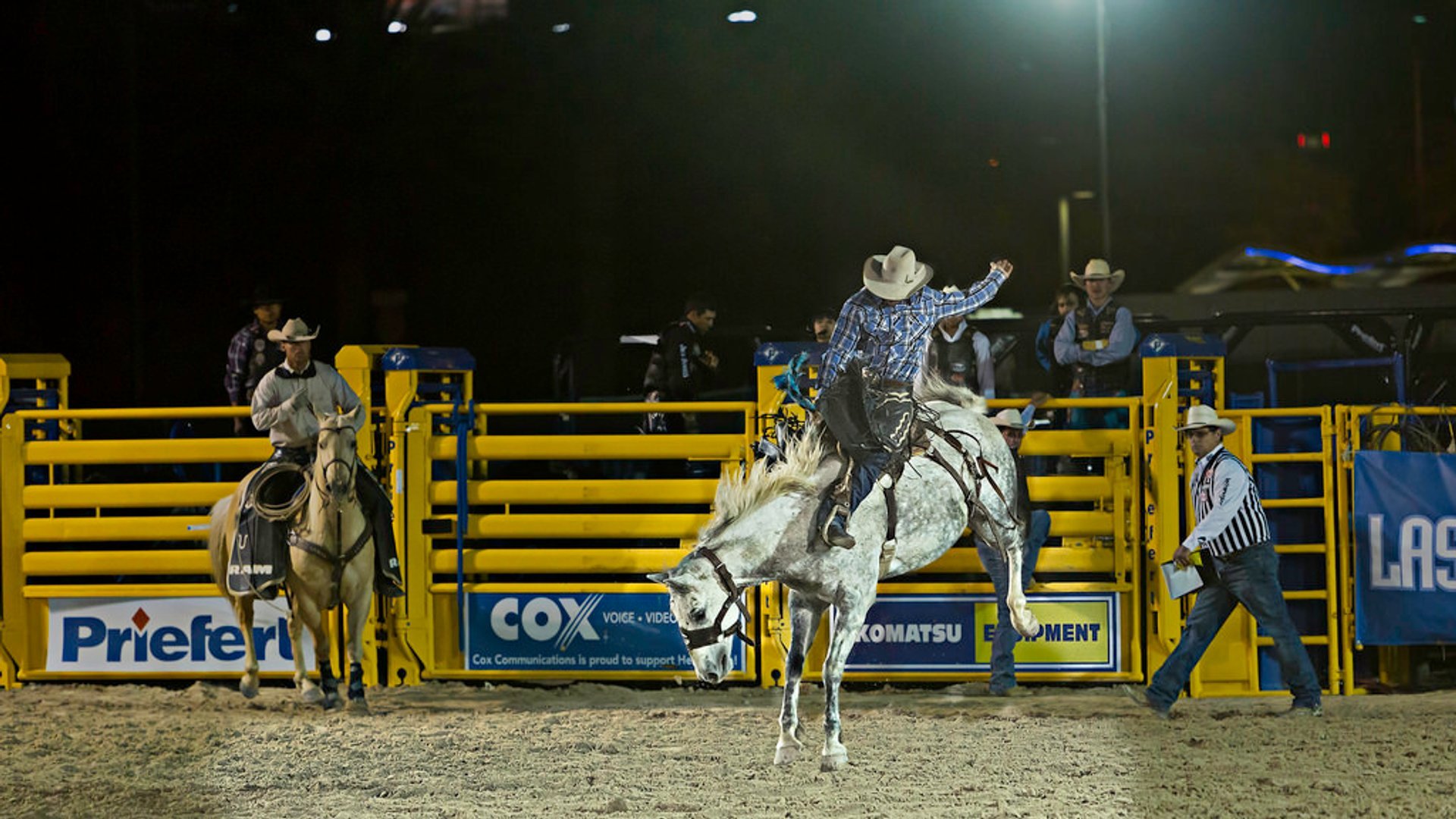 Try and ride a bucking bull for eight seconds. This is a great skill, and only a few are real masters. Founded in 1934 by Clyde Zerby, annual Helldorado Festival or Las Vegas Days Rodeo returns visitors to the Wild Wild West era with rodeo, cowboys, and sheriffs. Las Vegas hosts countless events in May, and the Helldorado one clearly stands out, or rather...jumps out?
The rodeo takes place at the all-new Core Arena by the Plaza Hotel Casino. The event is owned by Professional Rodeo Cowboys Association and was organized as a fundraiser for local charities. Generally, events like the rodeo and parade were not parts of the original festival and were added in later years.
Visit this two-night cowboy-themed festival, which takes place in May, in downtown Las Vegas, Nevada, and you can check out the parade-carnival, the Whiskerino Contest, and poker, and even golf tournaments. So do not be surprised when you see a bunch of cowboy hats on a green field. Live music fills Las Vegas air throughout these days. Take the whole family with you and show them a piece of history that comes to Vegas only once a year.
Find hotels and airbnbs near Helldorado Days (Las Vegas Days Rodeo) (Map)