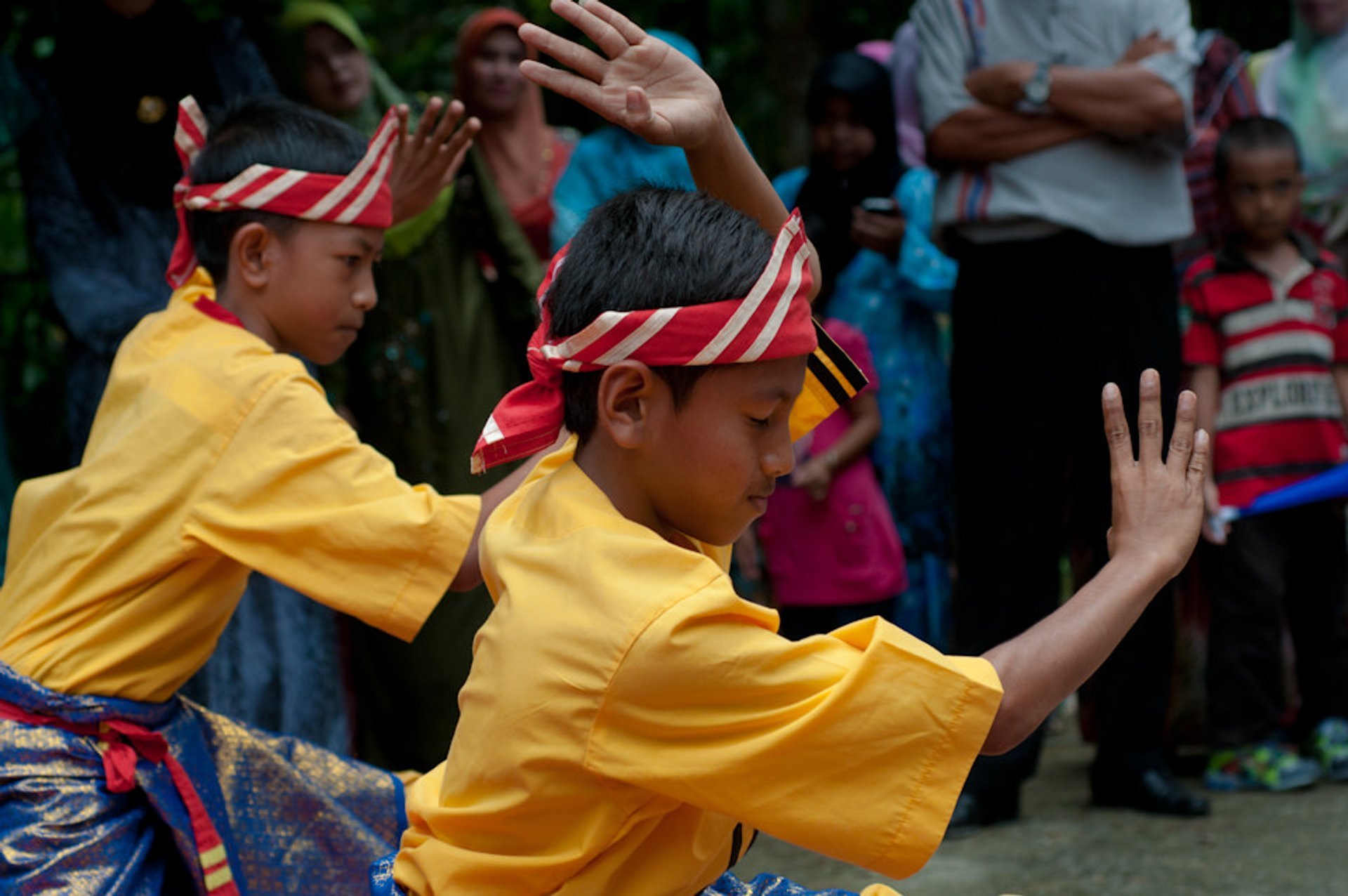 Cycle of the sleeping king, carrying of glutinous rice, dance of the kite—these are a few examples of movements that together form an ancient and beautiful self-defence technique Silat. This kind of martial arts today is practiced as an international sport, an educational system for kids, and as extravagant performance for weddings and festivals.
Silat is practiced across Malaysia and in some regions of Indonesia. Each area has developed its variation, which influences the movement techniques and uniforms in particular. Malay people traditionally wear sarongs, which is a tube of fabric, and carry a roll of cloth, which can be used both as a weapon and as a blanket or bag.
Silat movements are named after flowers and fruits. When performed individually, in a group, or in a fight they form a unique dance, especially when it is accompanied by drums and gongs. There are plenty of venues, where you can observe silat practitioners. Some include silat as a single performance, like the one during Borneo Cultural Festival in July, and some are devoted to this martial art in particular, like the OneSilat Championship and Karnival Silat Pesaka Merdeka in September. Travelers can also support pencak silat competitors during the Southeast Asian Games held in Kuala Lumpur in August.
Find hotels and airbnbs near Malay Martial Arts Silat (Map)