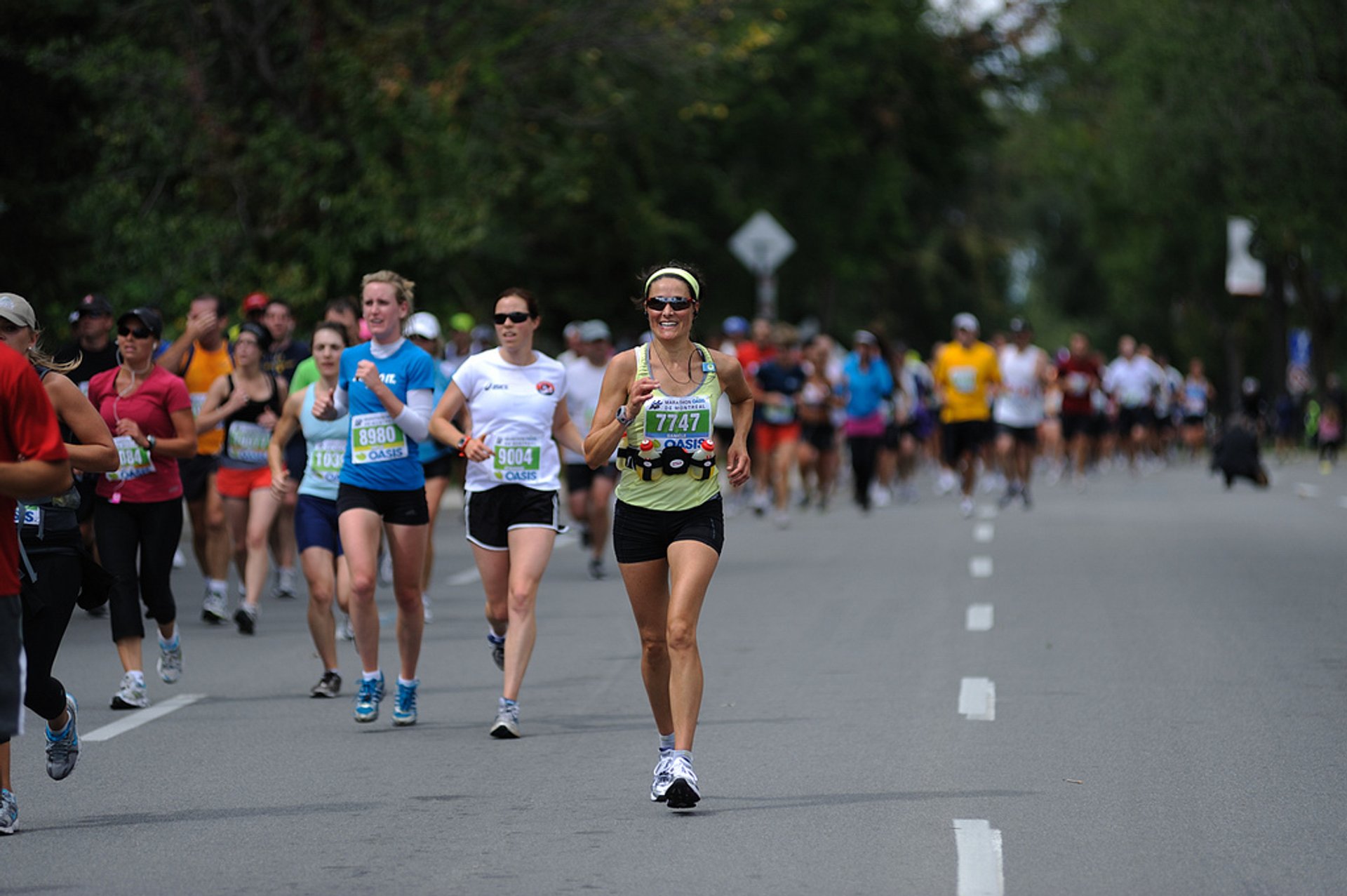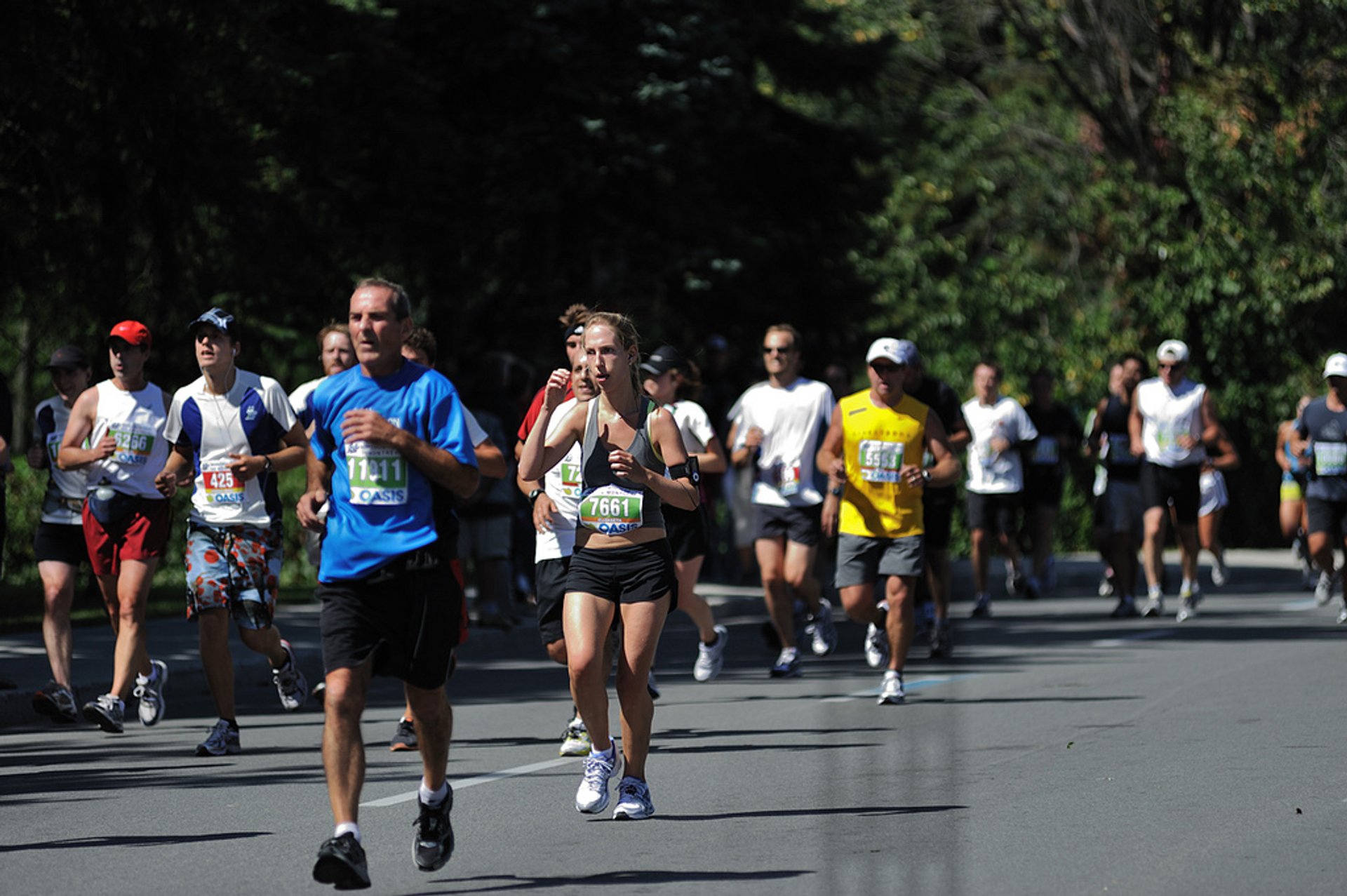 Montreal Rock 'n' Roll Oasis Marathon is the largest annual marathon foot race in Quebec, held in September. Around 9,000 runners participated in the first edition of the event in 1979. The Montreal Marathon disappeared from 1990 to 2003 and returned in a broader framework in 2004. Now it involves a world of activities, like a wheelchair or bicycle, walking or running.
Various distances are available during the event, including Le P'tit marathon (1 km) for 3- to 11-year-old kids, The School Challenge 5 km, Blakes Corporate Challenge, 5 km race, 10 km race, half marathon, and, finally, marathon.
The departure is usually from the Jacques-Cartier Bridge with the marathon route crossing different districts in Montreal. It flows through Saint Helen's Island and the Notre Dame Island on Circuit Gilles Villeneuve, the Old Montreal, the district Ville-Marie, and so on, finishing in the Olympic Stadium in Montreal.
Find hotels and airbnbs near Montreal Rock 'n' Roll Oasis Marathon (Map)