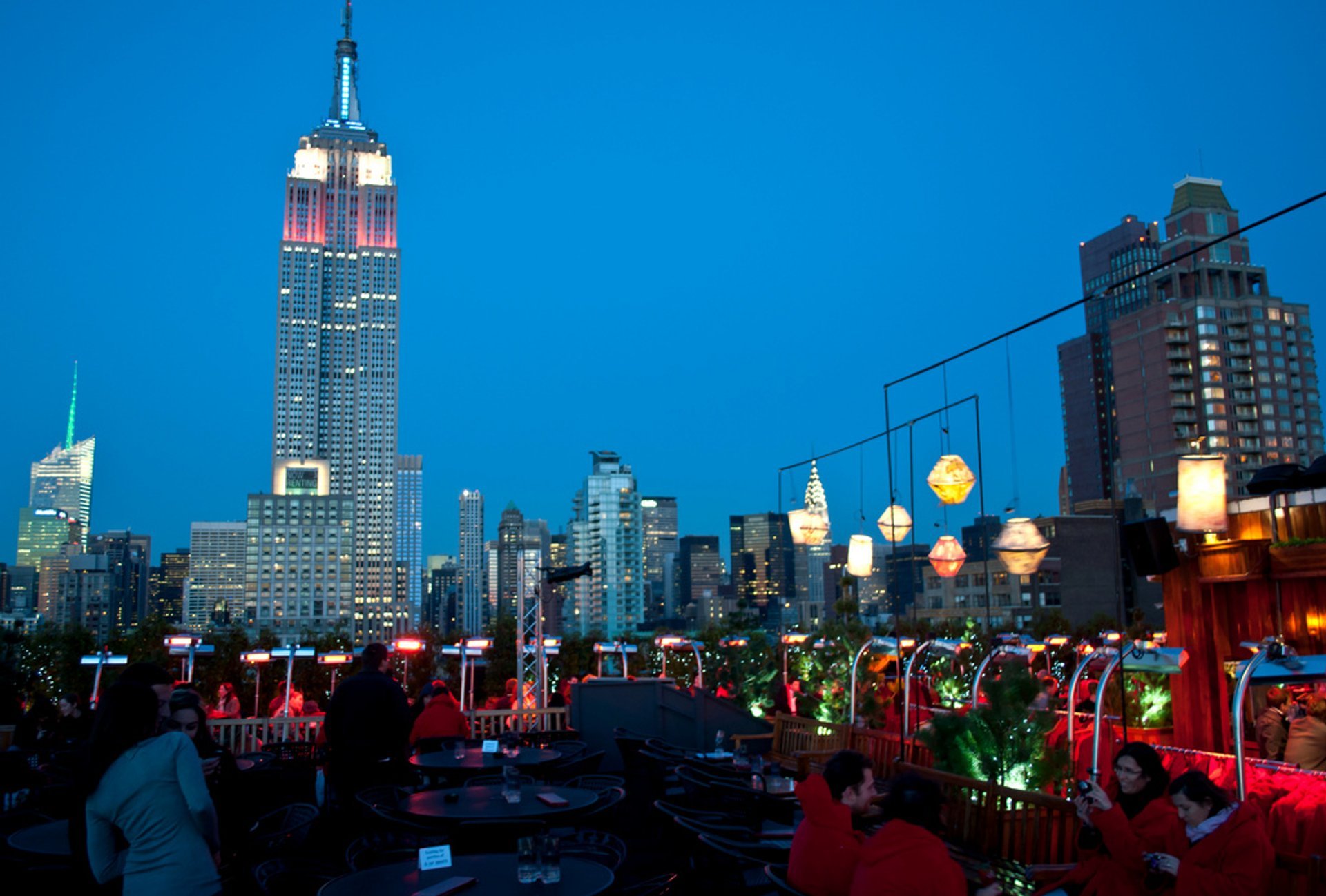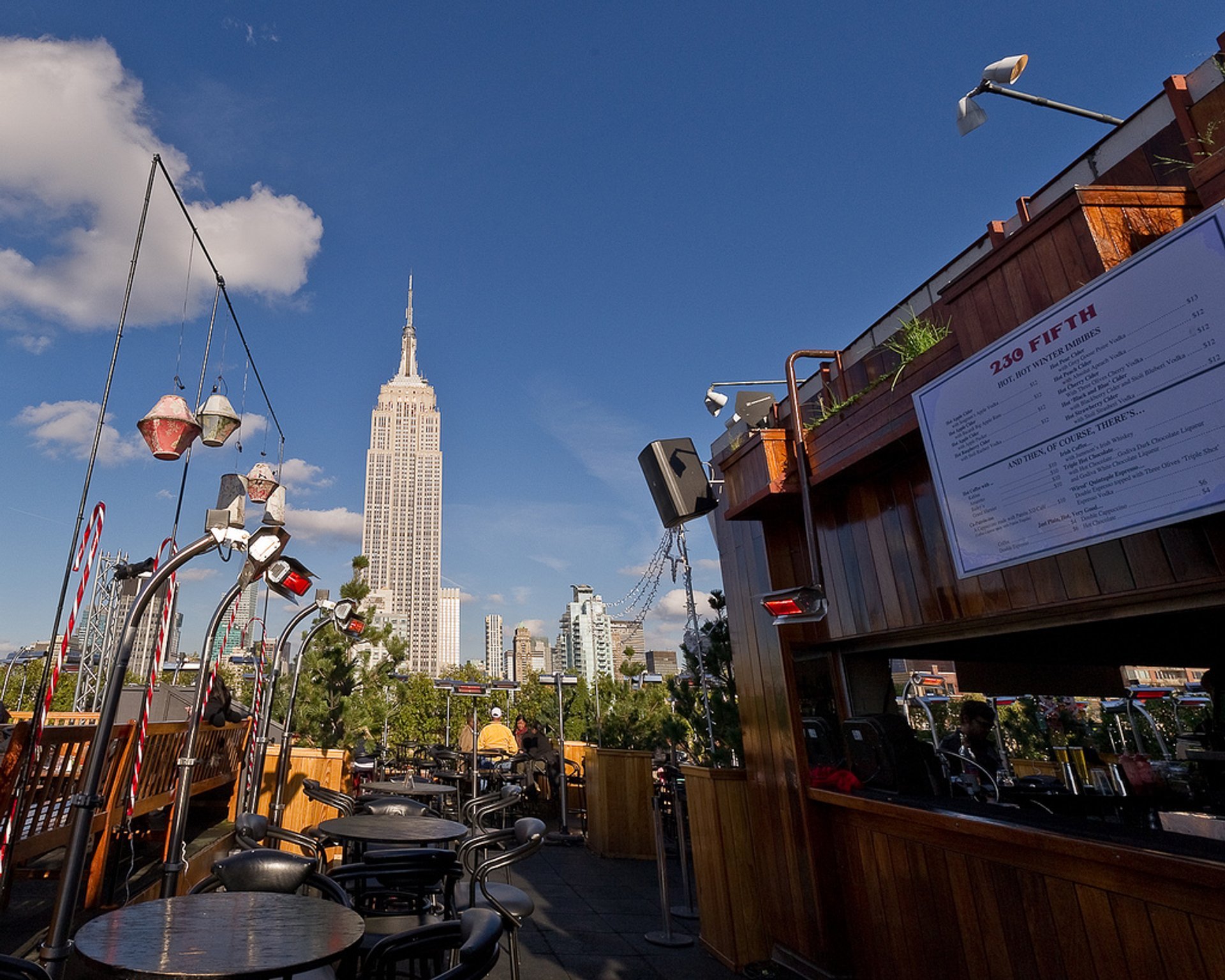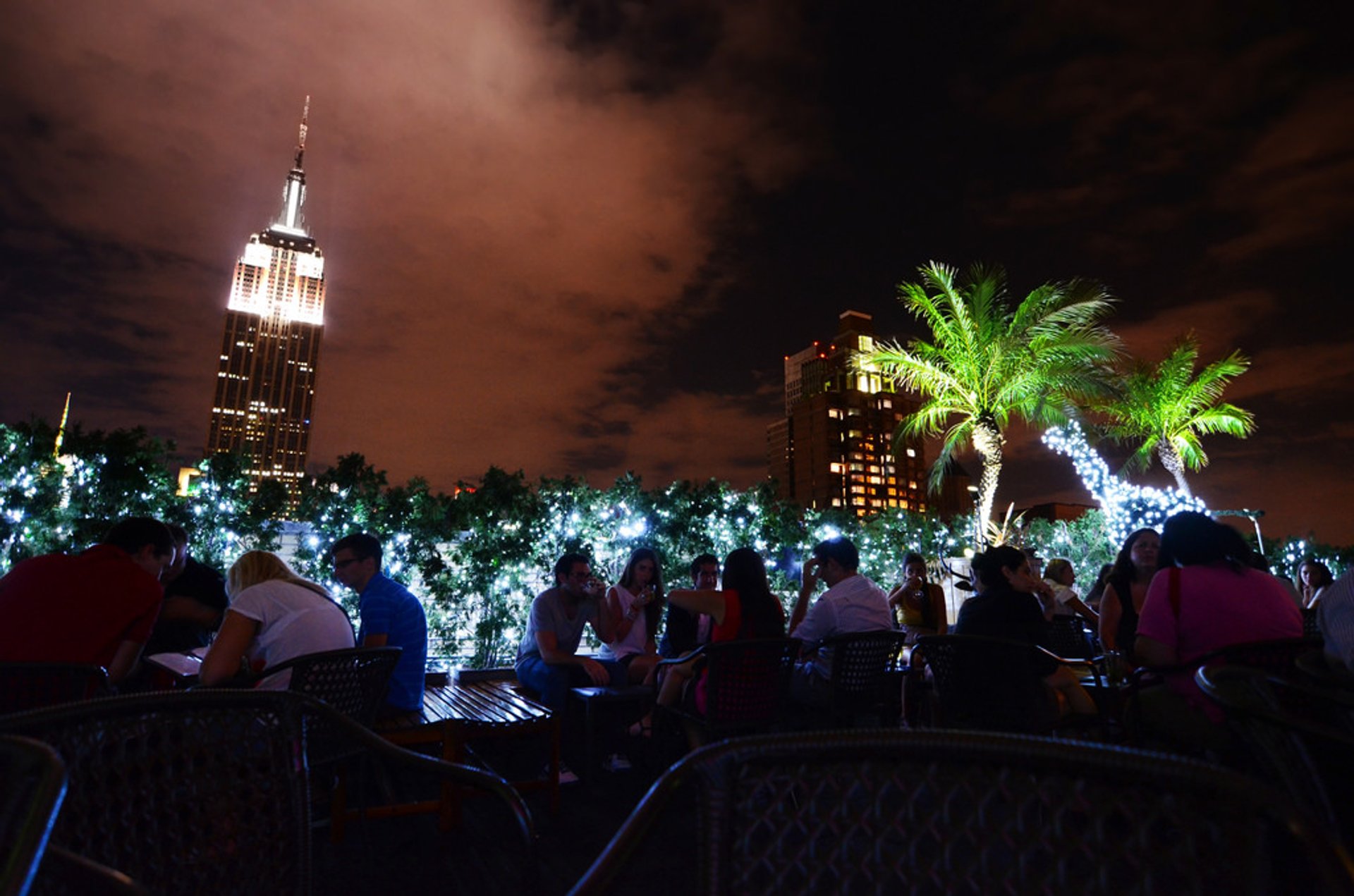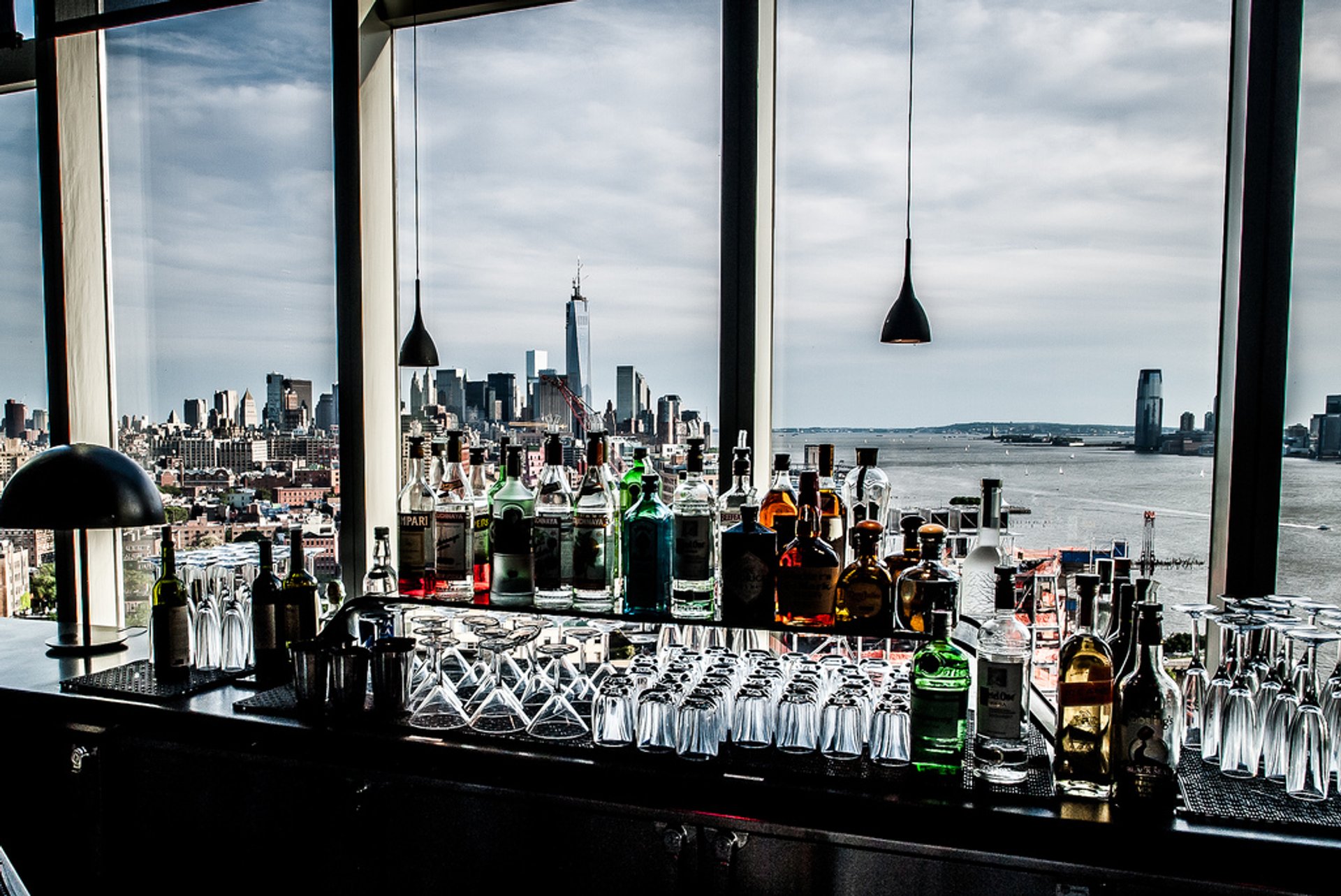 ©
Dodsworth/ontheluce.com
Rooftop bars are a summer season must in New York City. Sipping a cocktail high above the rest of the world while watching the sunset is something every New Yorker loves. Every year in spring little cozy and atmospheric bars start to appear around the city like mushrooms after the rain.
Among the countless rooftop bars, ​there are some especially good ones like the Gallow Green, which feels like the garden of Eden with all its plants and the romantic atmosphere. Or the rooftop at POD 39 Hotel with some incredible views of the Empire State Building and Lower Manhattan through the brick arches of the hotel's facade.
There's also Le Bain at the Standard Hotel with a transparent parapet that opens a mesmerizing view of the Hudson River. The list goes on and on so forget the rush, find your fav​ourite, and enjoy.​
Find hotels and airbnbs near Rooftop Bars (Map)