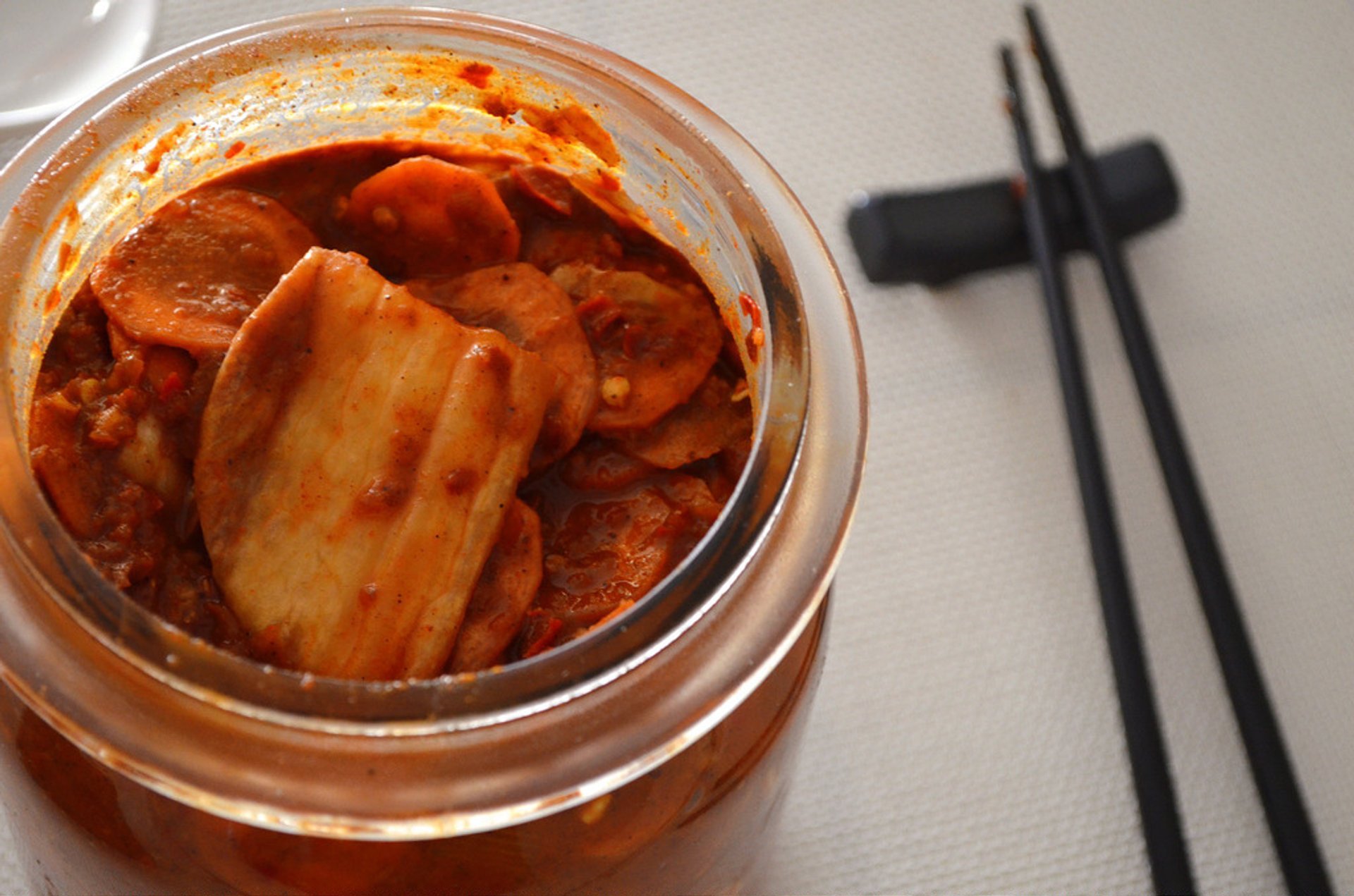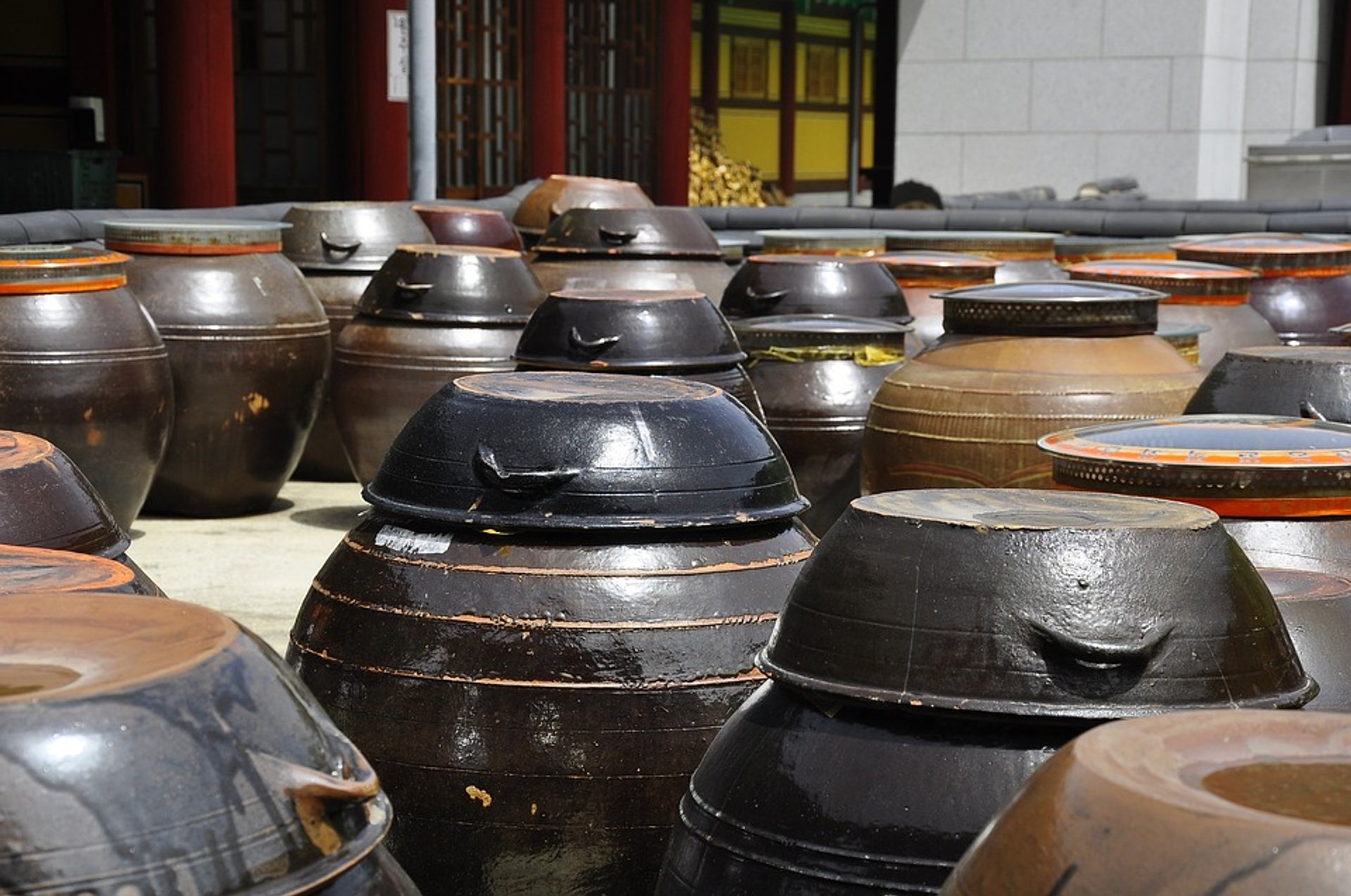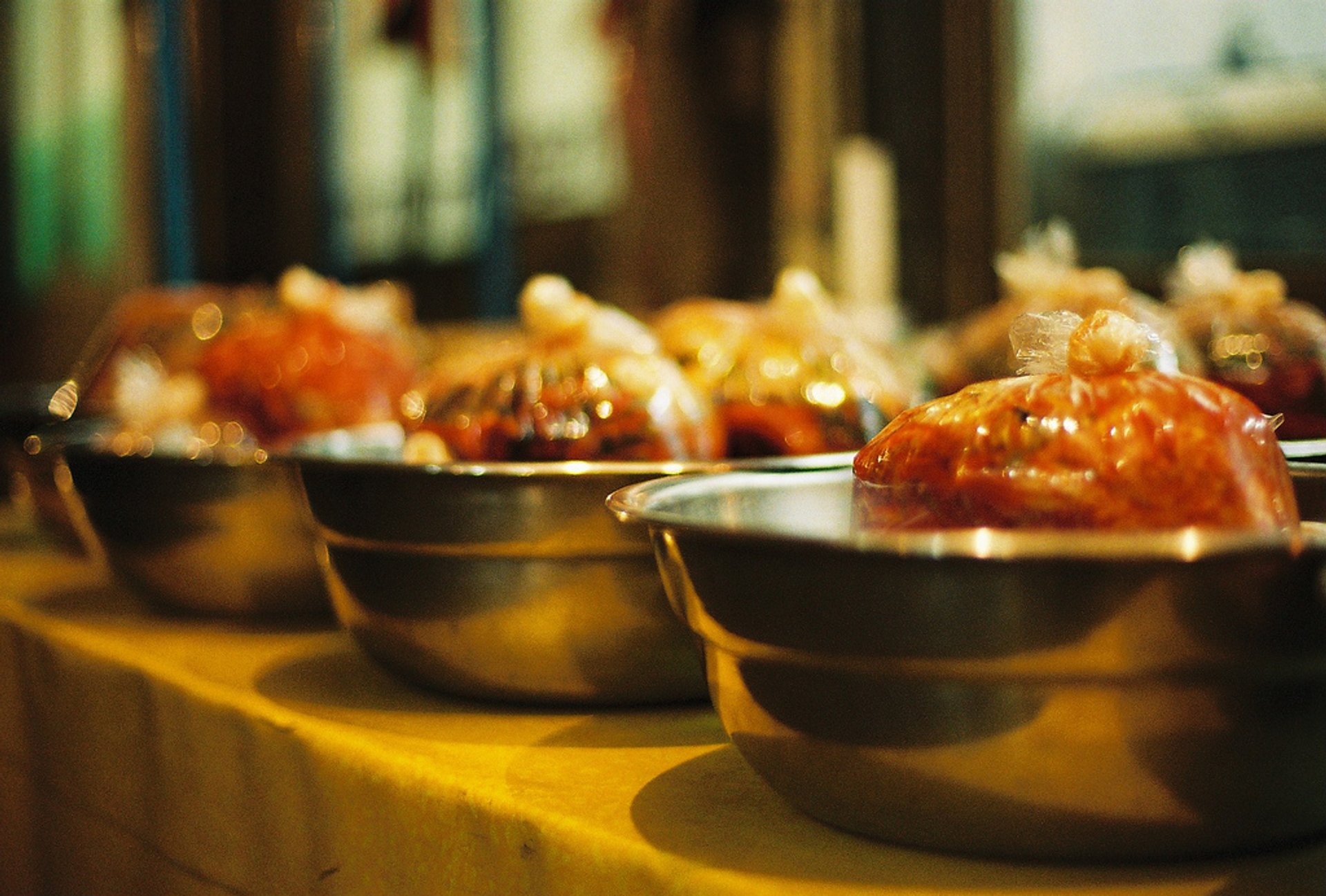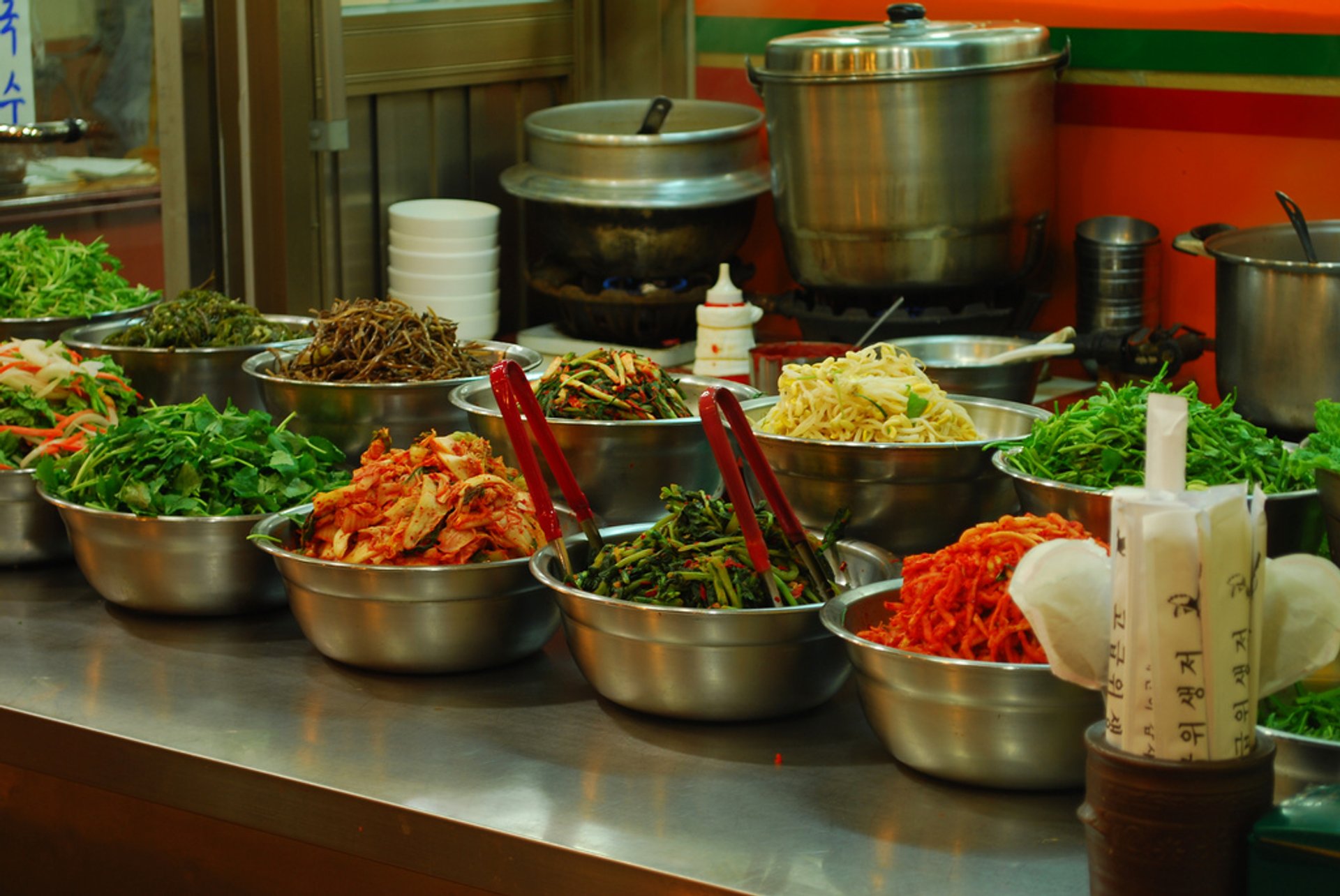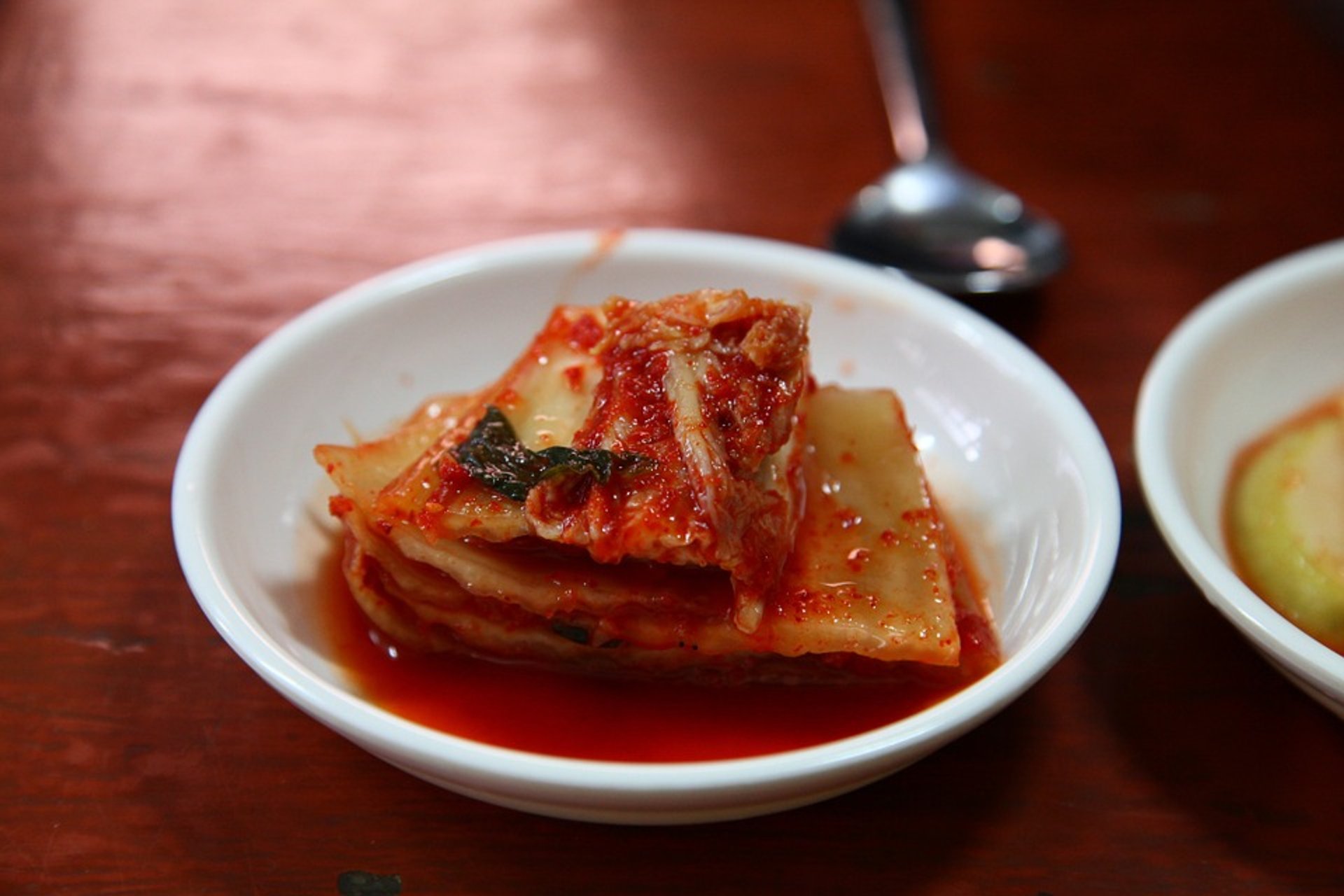 Almost no meal goes without this piquant Korean side dish. This traditional specialty is made of cabbage and other vegetables fermented with various seasonings, particularly onion, garlic, and ginger. The vegetables are fermented in low temperatures in earthenware pots, which completely prevents the food from the contact with oxygen.
Kimchi occurs in around 250 varieties, but the most popular ones are cabbage, radish, cucumber, and water kimchi.
Of course, you might not try all available varieties, but sampling at least these most famous types is a must, for this is Korea's staple with a longstanding history.
The greatest variety of traditional kimchi is available during the winter months. A mass preparation process happens during November to early December. People try to make enough kimchi to last throughout winter. Spring months bring new varieties of kimchi with some herbs and other veggies.
Find hotels and airbnbs near Kimchi (Map)